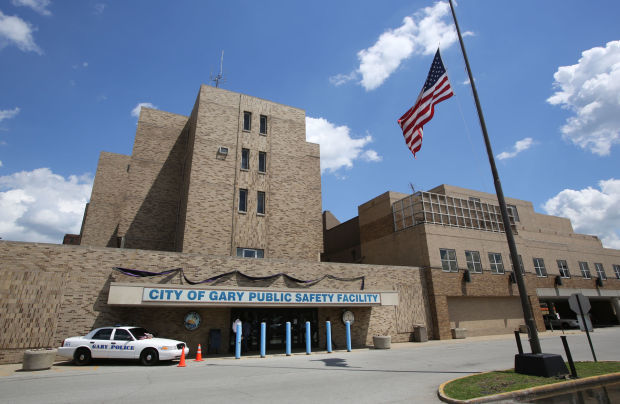 GARY — The city has closed the $40 million bond sale of its public safety building in an attempt to shore up funds and revitalize the city's financial health.
The finalization of the sale was announced Wednesday in a news release, in which Gary Mayor Karen Freeman-Wilson said the sale of bonds represents "a key part of the city of Gary's financial recovery plan." Wilson said the transaction was secured by collaboration between the city and partners such as Wells Fargo, Preston Hollow, Comer Capital Group, Whittaker & Associates, Taft Stettinius and others.
Fixed-rate bonds will be used to sell and lease back the city's public safety building to the Gary Building Corporation to bolster city funds, the mayor said. Gary Building Corporation is a locally-based and nonprofit organization.
The building at 555 Polk St. is home to the police department, city courts and clerk's office. Freeman-Wilson said the building will be leased back to the city at a favorable rate.
Leading up to the transaction, officials and residents debated how the decision will affect the city.
Critics of the plan previously said the leaseback would put the city on the hook for up to $80 million in high interest payments while only placing Band-Aid on current city financial woes.
In September, Mayor-elect Jerome Prince, a former critic of the plan, told The Times he believed that without the deal, the city could default on $28 million in loans in the form of tax anticipation warrants. He said such a default could lead to a state takeover. Prince said he had no further comment on the subject.
"This bond financing, coupled with innovative revenue generation and cost-savings, will lay the groundwork for the financial stability of our city for generations to come," Freeman-Wilson said in the release.
She said the inflow of money will be factored into investment in infrastructure and equipment for Gary's public safety departments.
"... For the first time in two decades, the city of Gary will start the year with money in the bank," Freeman-Wilson said. "The Prince team will begin governing on a solid financial foundation."
Kevin Hoecker, Head of Midwest Public Finance at Wells Fargo and lead banker on the financing, said Wells Fargo and the city worked together to structure the financing to benefit Gary's financial recovery plan.
The bonds were bought by Preston Hollow Capital and the transaction will relieve Gary of a variety of payables and interfund loans owed by the city, said Charlie Visconsi, co-head of Origination for Preston Hollow Capital.
In addition, Comer Capital Group was the municipal advisor on the sale leaseback transaction.
"... There was a lot of initial push back from the marketplace, but we were ultimately able to demonstrate to investors what we already knew, this is a solid transaction and Gary is on the road to recovery," Brandon Comer, managing partner of Comer Capital Group, said.