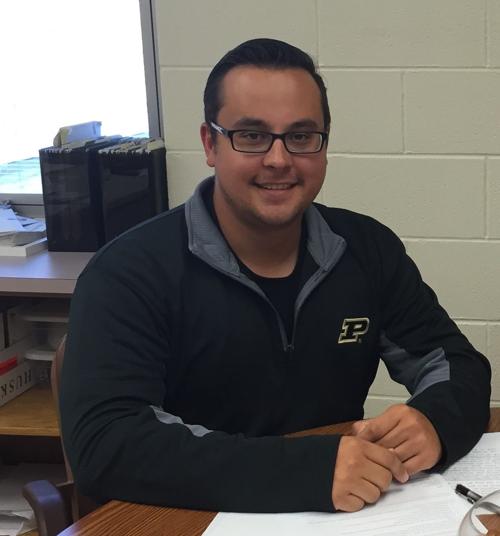 In 2012, I graduated from Purdue University with a bachelor's degree in economics. With the help of the Jim and Betty Dye Foundation, my family and a few part-time jobs, I was able to leave Purdue debt-free.
Looking around at my friends and colleagues entering the workforce with mountains of student loans, I felt incredibly lucky; I had somehow managed to evade it all.
Upon graduation, I secured a special education teaching position on the south side of Chicago. The work was extremely challenging, but that I enjoyed immensely. However, I knew that I would eventually come back to Northwest Indiana, a request that the Jim and Betty Dye Foundation makes of its scholarship winners.
I got the opportunity to do just that when I became the executive director of the Hammond Education Foundation in the summer of 2014. In the past year and half, I have realized that my successes are not attributable to luck; I was fortunate to grow up in an area where so many people and organizations care deeply about the education and future of our youth.
For all that NWI has given me, I am incredibly grateful. I am even more grateful to now work in partnership with the same people and organizations that invested in me. Together, we will continue to push the Region to be a place where all young people have every opportunity to succeed.
I am #RegionProud because of organizations like the Jim and Betty Dye Foundation that work tirelessly for our future. From College Bound in Hammond, to our diligent guidance counselors and teachers, we believe in our youth and we will do whatever it takes to help them reach their greatest potential.
#RegionProud is a new column series from The Times. Send yours (300 word max) with a head shot to letters@nwi.com.
Be the first to know
Get local news delivered to your inbox!