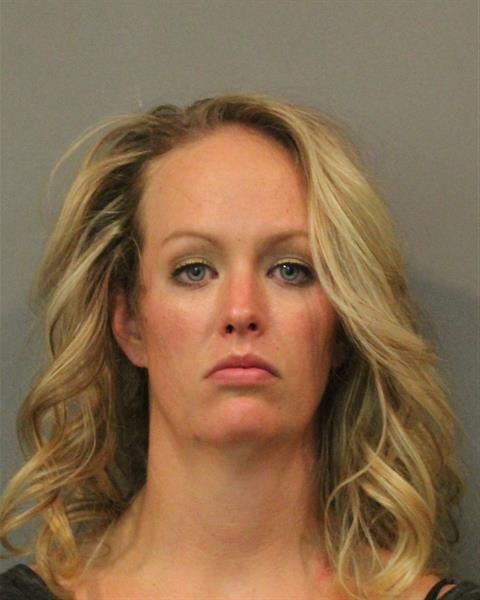 CROWN POINT — A Matteson, Illinois, police officer accused of crashing while driving drunk last year in Schererville pleaded guilty this week to a reduced charge of misdemeanor reckless driving.
Stacey J. Vander Kam, 32, of Lansing, agreed to pay a $500 fine, remain enrolled in substance abuse treatment, participate in a victim impact panel and serve 180 days of probation, according to Schererville Town Court records.
If she fails to successfully complete probation, she could face jail time.
Vander Kam already served a 45-day driver's license suspension and no further suspension was required, according to a plea agreement signed by Lake County Chief Deputy Prosecutor Barbara McConnell.
Vander Kam has been employed as a patrol officer in Matteson since Sept. 28, 2015, according to records obtained by The Times through a Freedom of Information Act request.
She was not permitted to drive for work while her OWI case was pending, Matteson Police Chief Michael Jones said. He declined to comment on whether Vander Kam faced any discipline as a result of the case.
Vander Kam's attorney, Steven Mullins, did not respond to a request for comment.
Officer refused to take tests
Vander Kam was arrested after Schererville police responded about 2:45 a.m. Nov. 28 to the 1100 block of Lincoln Highway for a report of a vehicle that hit a curb and turned off to park, according to a police report.
An officer found Vander Kam in the driver's seat of a black sedan, which sustained heavy front-end damage. Vander Kam had blood on her face and hands, records show.
The officer noted the car's front tires were blown, and the airbags were hanging in all of the windows, the report states.
Vander Kam smelled of alcohol, had glassy and bloodshot eyes, and flushed skin. She appeared confused and slowly reached for her driver's license, the report alleges.
"Vander Kam admitted to having drinks at the Bullpen Luxury Bar and Grill prior to leaving to drive home," the report says. "Vander Kam stated that she reached for her phone when she struck the curb."
Vander Kam refused to take field sobriety tests and breath tests, the report states.
Police removed a firearm from her, and she was taken to Franciscan Health hospital in Dyer but refused medical treatment, records state.
Vander Kam's decision to refuse chemical testing resulted in a 12-hour hold at the Lake County Jail, Schererville Deputy Police Chief Jeff Cook said. A $2,000 cash bond was posted on her behalf at the Schererville Police Department before her release the evening of Nov. 28.
Lake County Prosecutor Bernard Carter said Friday he stands by a pledge he made in 2016 to reduce the number of cases in which his office allows defendants to plead guilty to reduced charges, such as reckless driving, in OWI cases.
Carter made the pledge after a Times review of traffic arrests in Lake County in 2014 showed the prosecutor's office won convictions to OWI charges in only 36% of cases. The prosecutor's office pleaded down to reckless driving in 58% of cases.
State law gives prosecutors discretion to reduce OWI charges, but the Times survey of 2014 traffic arrests in neighboring Porter County showed about 81% resulted in an OWI plea or conviction.
Carter said his office has gotten tougher on OWI defendants and now sees a plea or conviction to OWI in 70 to 80% of cases.
Prosecutor: Evidence was weak
Lake County prosecutors still allow defendants to plead guilty to reduced charges in some cases, particularly when there is a chemical test showing the defendant's blood alcohol content was 0.10 or lower or evidence in the case is weak, he said.
In Vander Kam's case, his office agreed to accept a plea to a reduced charge because of "evidentiary issues" and Vander Kam's lack of any prior OWI convictions, he said.
The officer did not see Vander Kam driving, arriving on scene only after the crash, he said.
She did not take field sobriety tests. However, if she had taken them, her attorney could have argued they weren't reliable because of her injuries, he said.
When an argument can be made that an injury prevented a driver from taking field sobriety tests, a chemical test is key, Carter said.
"We don't want to reward the suspect with a reduction at the back of it," he said "We want to see what that blood alcohol content is."
The arresting officer should have required Vander Kam to submit to a blood draw at a hospital, he said.
A warrant would not have been necessary, he said.
"There's a lot of variables why the officer would choose not to take it," he said.