CROWN POINT — Crossroads YMCA is looking to "reopen with care" after closing on March 16 due to the coronavirus. 
Following stage three of Gov. Eric Holcomb's Back on Track Indiana plan, the Crown Point, Hammond, Griffith and Whiting locations are set to open May 24 — at a reduced capacity with social distancing measures in place. 
When walking into the Dean and Barbara White Southlake YMCA in Crown Point, the new precautions are hard to miss. 
Members and staff have to get their temperature checked with a thermal thermometer by standing on a purple circle as soon as they enter the building.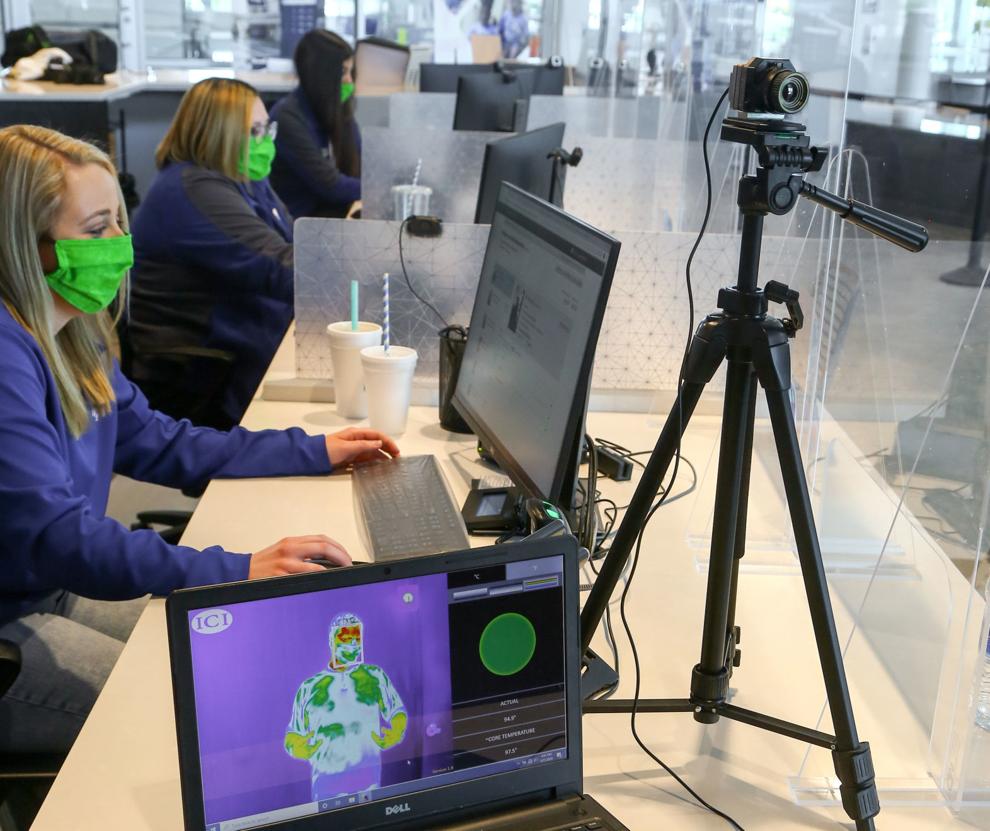 In less than five seconds, the results come back. To enter the facility, temperatures must be below 99.7 degrees Fahrenheit. 
CEO of Crossroads YMCA Jay Buckmaster said the thermal scanner is just one of the new measures being implemented at the YMCA to keep people safe. 
Staff members are wearing masks while sitting behind their desks protected by sneeze guards. Members also are encouraged to wear masks, though not while working out, Buckmaster said. 
Signs throughout the facility encourage people to stay at least 6 feet apart; machines have 6 feet of space between them. Anyone using equipment should carry around a towel and disinfectant spray and clean a machine before and after using it, he said.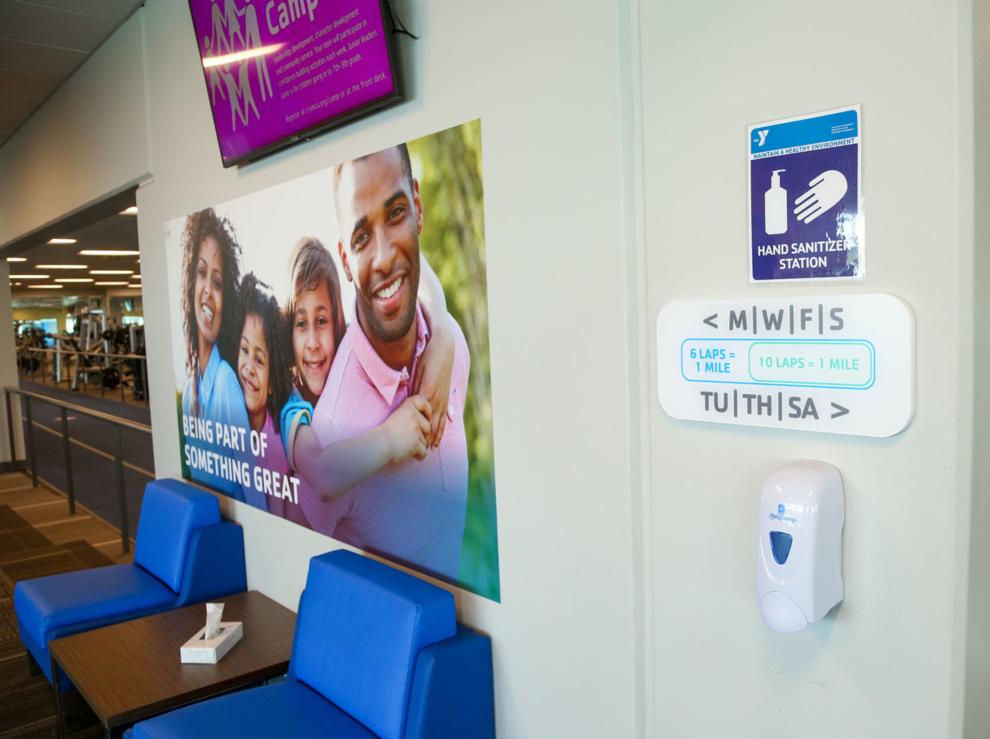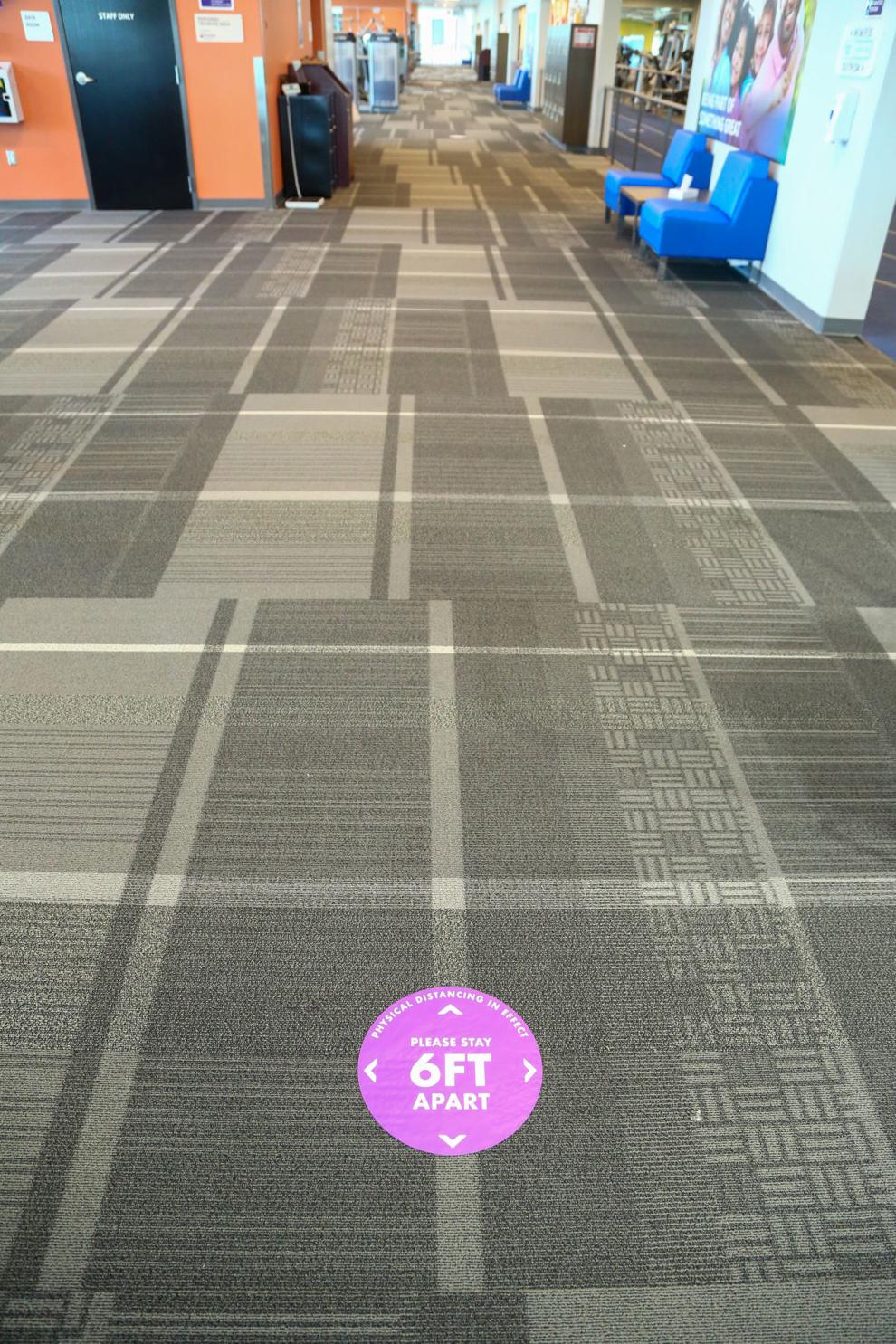 "The whole theme of this is reopening with care. So we understand that people have been quarantined, and it's been a struggle to get exercise and have a sense of community," Buckmaster said. "We want to provide that exercise and that sense of a longing community, but we got to do it with restrictions." 
Similar to Holcomb's Back on Track Indiana plan, the YMCA is implementing a phased reopening with three stages. 
In the beginning, staff will be around the facility to help members with the new protocol, Buckmaster said. 
"You'll see a lot of supervising on the front end, meaning supervising spots and then later as things start to feel a little bit more normal and people get acclimated to that, then we go to maybe monitoring and people are just kind of walking through (and) checking," Buckmaster said.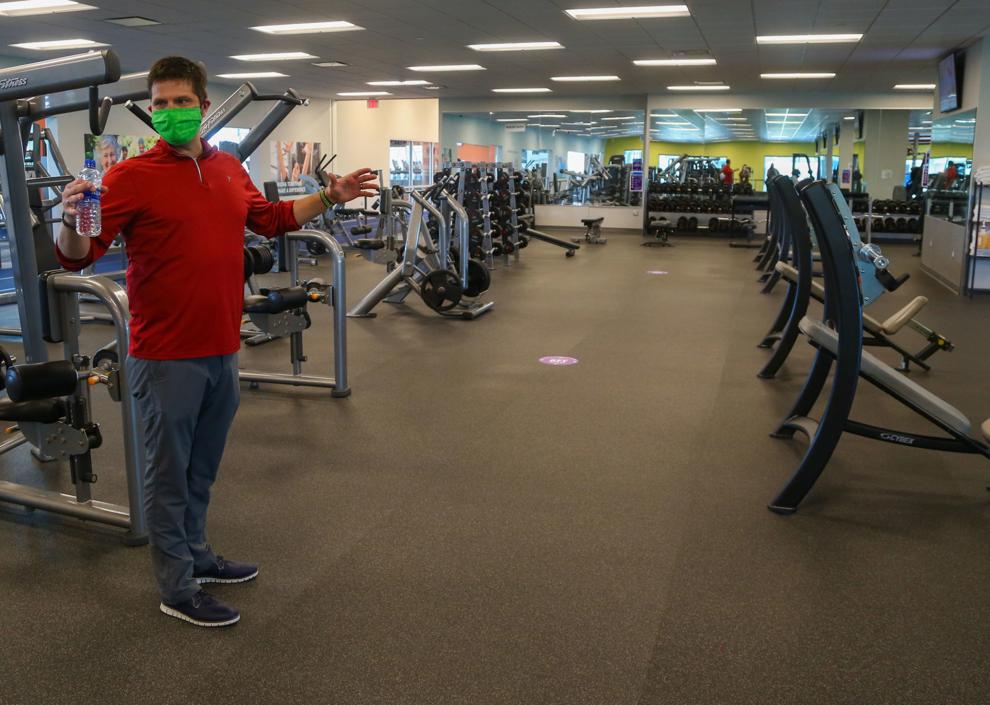 The first phase, which begins May 24 and lasts until June 7, prohibits group exercise, pickup basketball games and children under 3 in the kids zone. Coffee, towel service and water fountains also will not be available. 
Personal training and smart start coaching appointments are not permitted during phase one, Buckmaster said. 
During phase one, the pools at the Hammond, Southlake and Whiting locations will be open for lap swimming. Only two people will be allowed in each lane. 
The outdoor pool at the Southlake location will remain closed during the first phase. 
During the day, staff will "take 10" to clean and each location will close at 8 p.m. Monday through Friday for deep cleaning.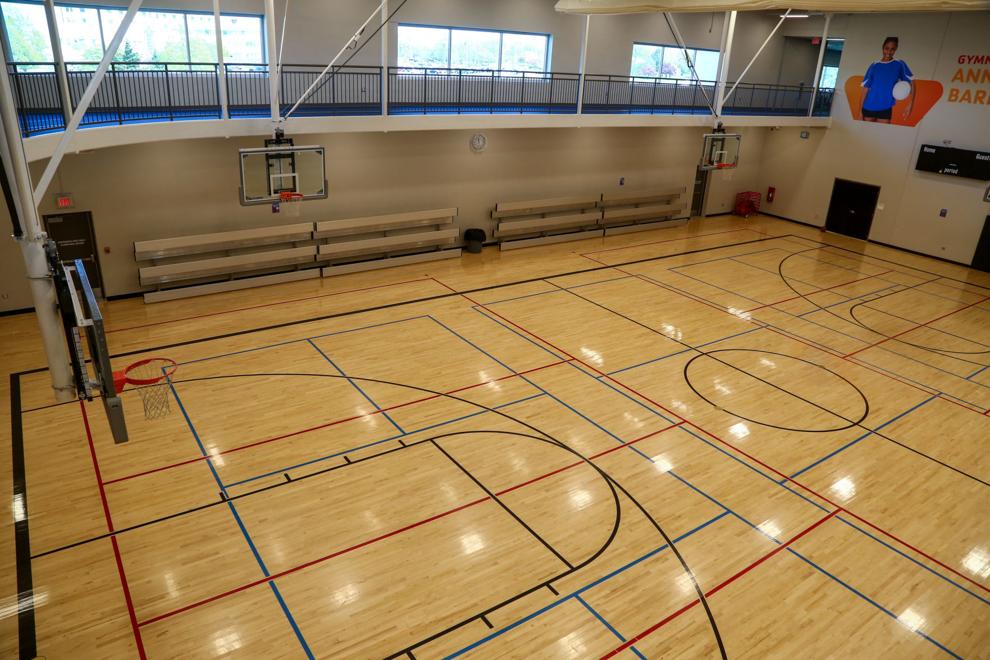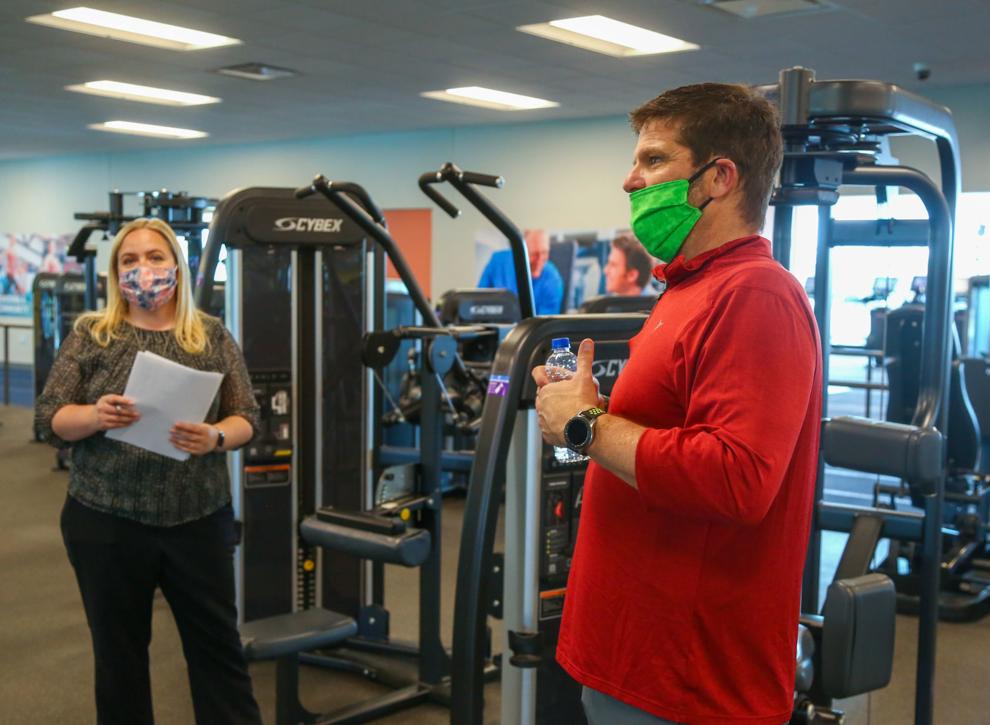 Phase two and beyond 
Right now, members have to reserve spaces for Safe Play at the Y through the Myzone app. The initiative includes programs for kids that are limited to a group of 10.  
As time goes on, however, Y members will have to reserve spots for classes and pool time through the app, too. 
"A lot of our stuff people will use an app or have to call in to reserve spots over this first four to six weeks, which is very different from before," Buckmaster said.
Before the pandemic, the Southlake YMCA saw more than 89,000 visits in February. There were more than 123,000 visits across all Crossroads locations that month, according to data provided by the organization. 
Those numbers present a challenge to staff when figuring out how to properly social distance, Buckmaster said. 
"What we're finding is even at 50%, it could be challenging in some areas," he said, adding: "We're ready that if it gets too much, we could have people register for for a two-hour or an hour-and-a-half time slot at the Y. Meaning we would restrict 400 people in the building, and then they would be spread out through 120,000 square feet." 
Right now, Crossroads YMCA is taking a nod from locations that have reopened in Tennessee and Georgia, where they are seeing only 20-25% of their normal capacity.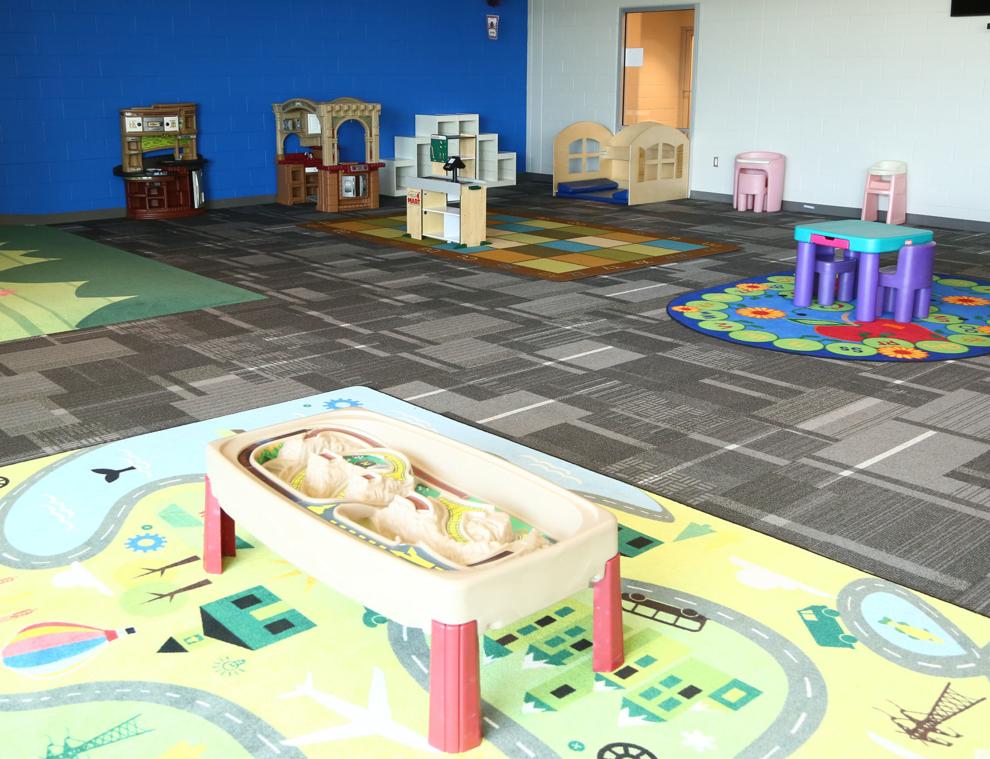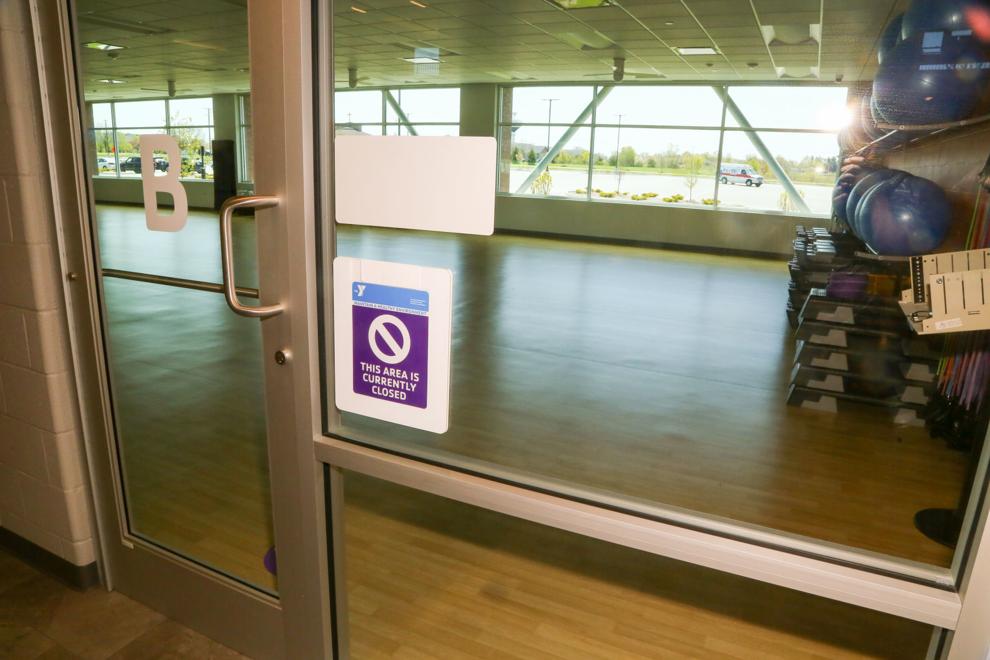 However, if there is a surge in visits, Buckmaster said Crossroads YMCA will roll out time-slot registration. 
When it comes to summer activities, Crossroads YMCA is gearing up to offer its usual programming with social distancing guidelines in mind, Buckmaster said. 
The outdoor pool at Southlake YMCA is set to open June 14 at 30% capacity. Members will have to reserve a time through the Myzone app. Time slots are limited to an hour and 45 minutes. 
At this time, it's unclear whether the concession stand will open. 
When moving into the second and third phases, Crossroads will determine what will be made available on a step-by-step basis, said Jill Schaffenberger, marketing director for Crossroads YMCA.