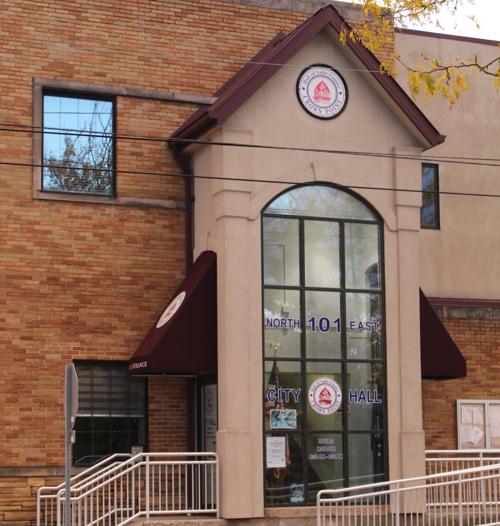 CROWN POINT — The City Council unanimously approved the final version of the city's 2020 budget Monday night.
The 2020 budget will see an increase from last year, coming in at $34.6 million. In 2019, the city budget was $31.9 million.
"I've been working with the council for 12 consecutive years on a budget. We've had good dialogue, we look at the objectives that (are) important for the city," said Mayor David Uran. "It's been a pleasure working with the council."
The 2020 budget was first presented to council at its Sept. 3 meeting. The initial budget estimate totaled $30.6 million, with $14.9 making up the general fund and $15.7 allocated to other funds. 
On Monday, council approved the $34.6 million budget, with $13 million allocated to the general fund and $21.6 allocated to other funds.
Uran said the final 2020 budget saw an increase in the other funds allocation because it is composed of budgets that have revenue-based funding. 
Changes to the budget include a new garbage fund, which is set up similar to a utility fund and is based on revenue from customers, Uran said. There are also two new local option income tax, or LOIT, bond funds. One would pay the LOIT bond payment — if the city chooses to go with a LOIT bond in 2020, while the other acts as a one-year safety net for the bond.
Additionally, tax increment financing funds were added to the budget, including $1 million toward Main Street, $70,000 for the Crown Point Sportsplex and $150,000 toward Interstate 65 west of 109th Avenue. The TIF funds are used by the redevelopment commission for projects, but the funds cannot be spent if the revenue isn't there, Uran said. 
Uran added the Community Crossings grant is a part of the budget, but unless the city is awarded with grant, that $1 million won't be spent. 
Other changes include an increased budget for the Crown Point Redevelopment Commission and the park fund — both of which bring in their own revenue — and a decrease in the city's firetruck lease payment.
The council previously approved various pay increases for 2020, including a 2% raise for police and fire personnel; 4% raise for non-public safety workers; a $5,000 raise for department heads in information technology, human resources, parks, special events and building/planning; and salaries will increase to $15,000 for council members.