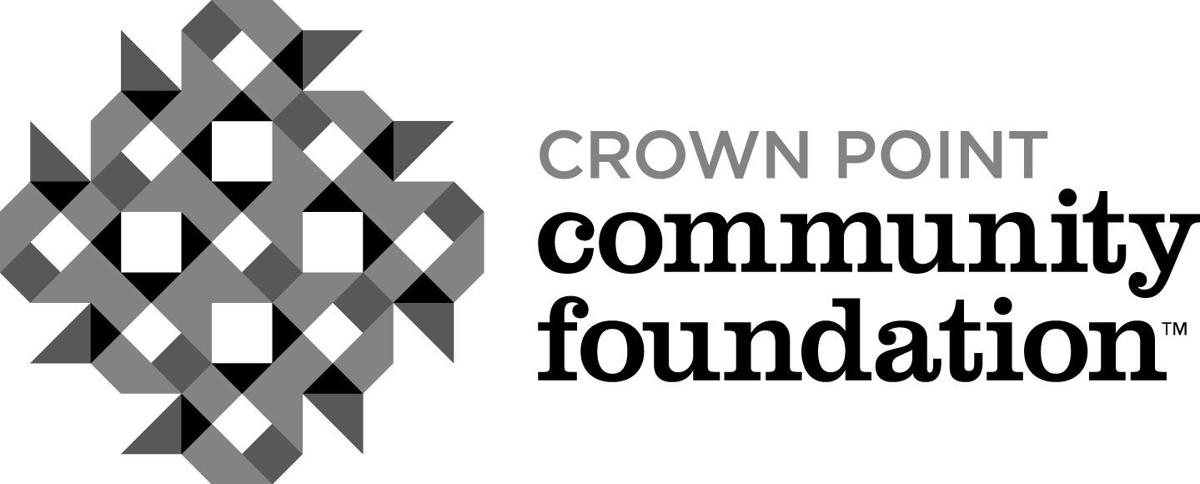 CROWN POINT — The 2020 Crown Point Community Foundation grant cycle is now open.
Grants for projects that are related to animals, arts and culture, community improvement, economic development, education, the environment, food/nutrition/agriculture, health and human services, housing and shelter, public safety, recreation, religion and youth development will be considered.
"The Crown Point Community Foundation is interested in funding projects that will improve the quality of life for citizens in the South Lake County area," said Mary Nielsen, foundation president.
This will be the first grant cycle of 2020, with two to follow in the latter half of the year: one in June and the other in September. 
During its final round of grant funding in September this year, the foundation awarded $89,636 to 21 local organizations, including the Lake Court House Foundation, Crown Point Community Library and Lake Region Christian Assembly. 
Below is a full list of grant recipients: 
American Heart Association of Northwest Indiana — $1,000, Underwrite needed educational materials for a sustainable STEM program model for area high school juniors and seniors.
Best Buddies Indiana — $2,000, Best Buddies program at Crown Point High School, Jerry Ross Elementary and add MacArthur Elementary.
Bethel Church — $5,000, Buy new audio equipment for the student center at Bethel Church.
Cedar Lake Ministries — $3,000 match, Funds to build a low ropes course in the north woods on the Ministry property.
Crown Point Rotary/Imagination Library-Dollywood Foundation — $5,920, Expand Imagination Library from 350 to 450 children.
Crown Point Community School Corp./Timothy Ball Elementary School Robotics Program — $1,620, Help fund Timothy Ball Hexwirez Robotics program.
Crown Point Christian School — $1,000, Fund Robotics competitions for under—represented student populations.
Crown Point Community Library — $10,896, Replace the library's four AWE early literacy computer stations.
Crown Point RoboDogs Sponsors — $2,500, Provide funds to buy materials to build a robot for the FIRST Competition.
Dunes Dog Training Club, Inc. / Pets N' Vets Program — $4,300, Support the Pets N' Vets program for local military veterans.
First United Methodist Church — $7,000, Support the Buddy Bag Project by providing supplemental nutrition on weekends and longer breaks, to students that qualify for the free lunch program in Crown Point Community Schools.
Girls on the Run Northwest Indiana — $2,500, Scholarship assistance for Girls on the Run participants in South Lake County for Spring 2020.
Humane Indiana, Inc. — $1,000, Minimize impact of lead exposure in native wildlife, through testing, diagnosis and treatment.
Knights of Columbus St. Elizabeth Ann Seton Bike Project — $2,000, Cover the cost of bike parts to refurbish used bikes for needy families.
Lake Court House Foundation — $15,000, Help pay for necessary repairs and structural stabilization work in the Historic Court House attic and clock tower.
Lake Region Christian Assembly (Camp LRCA) — $8,000, Connect Program: day campers educational and character building experiences.
St. Johns United Church of Christ — $4,500, Improve children's play area at church.
This Is My Season, Inc. — $2,000, Help domestic abuse victims from the Crown Point area to attend a specialized beauty school which supports former victims in an empathetic environment.
Trinity Evangelical Lutheran Church — Lowell — $1,000, New landscaping for education and food pantry building.
Whites Residential and Family Services — $4,400, Recruit, train, and support 5 new foster homes in South Lake County.
Young Life of NWI — $5,000, Build relationships with teens through weekly gathering, summer & winter camp, monthly clubs, volunteer work for students at Taft Middle School.