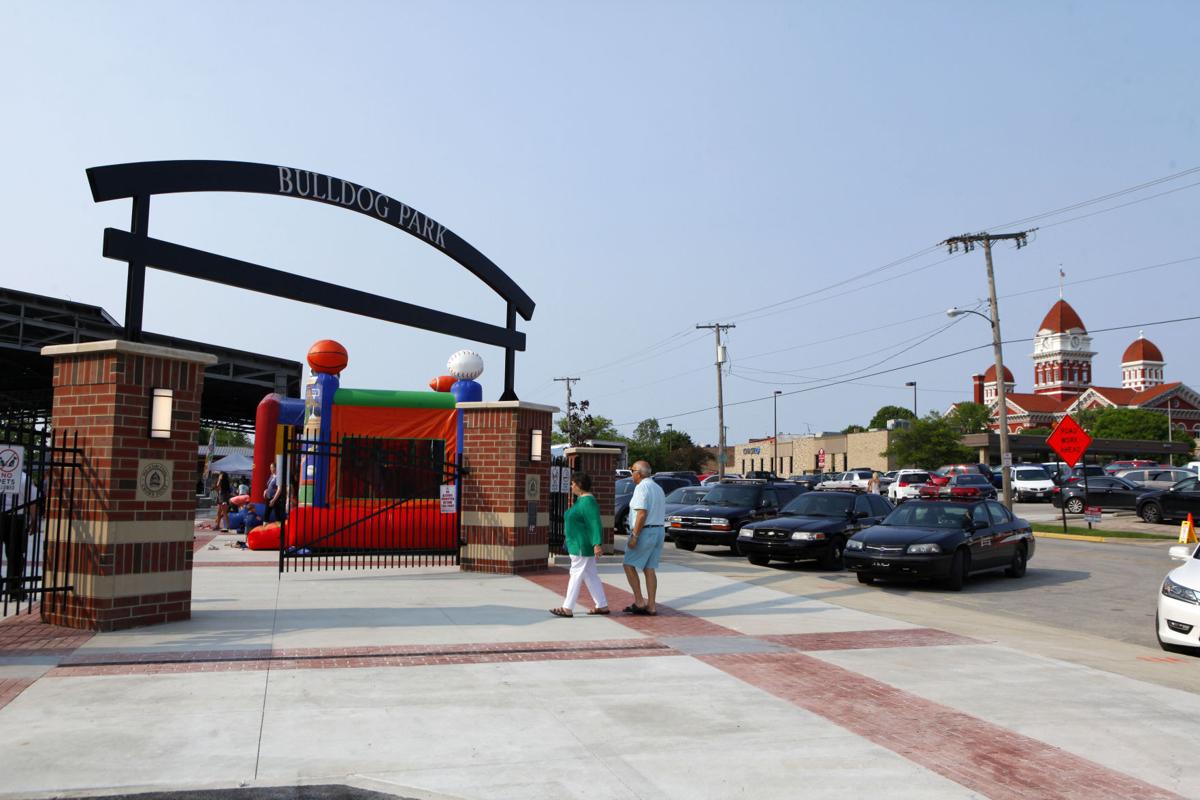 CROWN POINT — City officials are considering renovating an old concession stand at Colonel John Wheeler Middle School that sits near Bulldog Park. 
On Monday, Redevelopment Commission members heard from Mayor David Uran about the potential overhaul of the building, which would serve the Crown Point School Corp. and the city. 
"This would be the perfect time if we partnered with the school to look at a new building that would be adjacent to the Bulldog Park," Uran said. "They would have the first floor, we would have the second floor." 
Uran said the city would use the second floor of the building as a locker room facility for athletic games hosted at Bulldog Park and would be connected to the Franciscan Health Pavilion via a catwalk. 
A pre-construction progress design document from PBS, a design-build firm that has an office in Crown Point, said the building at 183 S. West St. is being proposed as a concession stand, locker room, officials lounge and office and restroom structure. 
"We're way ahead of ourselves so far on what that's going to look like and how this is going to play out," Uran said. "The school board has indicated to us that they want to partner with us." 
Uran said the school board is looking to use funds the Redevelopment Commission usually furnishes to the school for technology to put toward the new building. 
"Whether you guys write a check for technology or write a check for this, this is kind of like bridging that gap to what our agreement was in the property which Bulldog Park currently sits," Uran said. 
Uran asked the board to fund the initial design of the project through an agreement with PBS, which would provide city and school officials with a site plan for the new structure; a conceptual floor plan that details the layout of the first and second floors; 2D elevation and 3D computer renderings; and a comprehensive cost projection. 
Member Carol Drasga said she doesn't want the project to "go a penny over" the funds the Redevelopment Commission typically provides to the school, asking PBS to keep construction basic. 
"I think what (Mayor) Dave (Uran) said, we've got this Taj Mahal, and this is real basic locker room, but it opens up the Taj for bigger things, bigger money coming in, so I do feel it's a great idea to partner. So I have no problem with it," Drasga said. 
Ultimately, the RDC approved the initial $5,000 agreement 4-0.