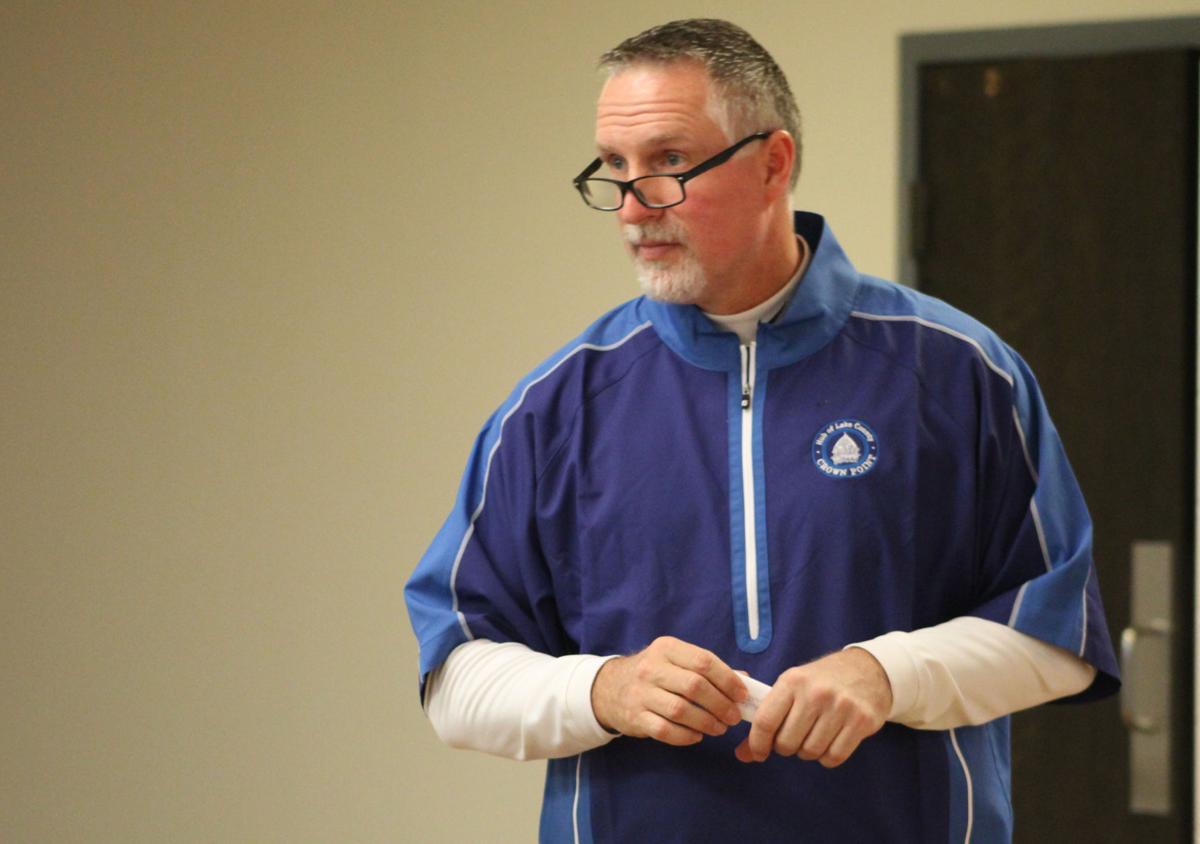 CROWN POINT — Mayor David Uran announced he tested negative for COVID-19 Thursday, nearly two weeks after he was diagnosed with the disease.
He planned to return to City Hall Friday after several days of isolating and working remotely at his home.
Uran said he was looking forward to returning to work in person and is grateful for his wife, who helped him through quarantine, and the city's COVID task force for providing guidance to city employees and their families.
"Thank you to everyone who called, texted, direct messaged, and posted on my social media page," Uran wrote on Facebook. "Your well wishes and support were extremely helpful and appreciated."
Immediately after testing positive Nov. 9, Uran said he notified Lake Central High School Athletic Director Chris Enyeart because the mayor was officiating a high school basketball tournament Nov. 7.
The Lake Central girls basketball team faced Benton Central in the 4:30 p.m. game, winning 51-37.
Referees wear masks when entering the building but then preside over games without masks while on the basketball floor, Uran said.
Enyeart told The Times Nov. 9 he was notifying coaches of both teams and reaching out to state and county officials for guidance.
"It was surface contact but not close contact. This is a new territory for us and we just want to make sure we're following the IHSAA's protocols," Enyeart said last week.
Lake Central is one of many Region schools now taking extra precautions with indoor sports after Lake and Porter counties moved into the "red" category of the state's COVID-19 county metrics.
The category indicates "very high positivity and community spread," the Indiana State Department of Health said.
Uran described his experience with COVID-19 as "unusual," adding, "It is very difficult to explain but it was nothing like the traditional flu.
"Some days were more extreme than others but I would consider the vast majority of my experience as a 'mild' case," he said.
The mayor also urged everyone to take personal responsibility for themselves and others and to follow official health guidelines in curbing the spread of the virus.
"As we enter Thanksgiving week, let's toss aside political ideologies that divide us but continue to focus on supporting each other, our businesses, our schools, and our community that we all cherish and call our home," he said.
NEW COVID-19 RESTRICTIONS FOR LAKE, PORTER COUNTIES: WHAT YOU NEED TO KNOW