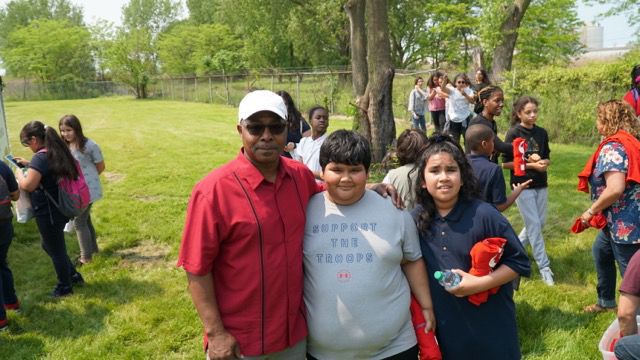 EAST CHICAGO — A delegation from Harrison Elementary School visited East Chicago Animal Control recently with check in hand from the school's Pennies for Pups program.
Principal Jessica Peters, Teachers, Natalie Foss, Suzanne Chick and Minerva Gries and students presented a check for $873 raised through the program.
They were greeted by Mayor Anthony Copeland, Leon Valdez, animal control manager, Mr. K-9 Mel McDuffy and given a tour of the facility. The day was also a special one for animal wardens, Demond Hall, Melissa Pellot, and John Smith.
"I am so happy to see our children participate in the program," Copeland said. "It warms my heart to see the amount of care and hard work that went into raising these funds and accepting their donation to the animal shelter."
Those interested in adopting a pet should call Animal Control at 219-391-8364.