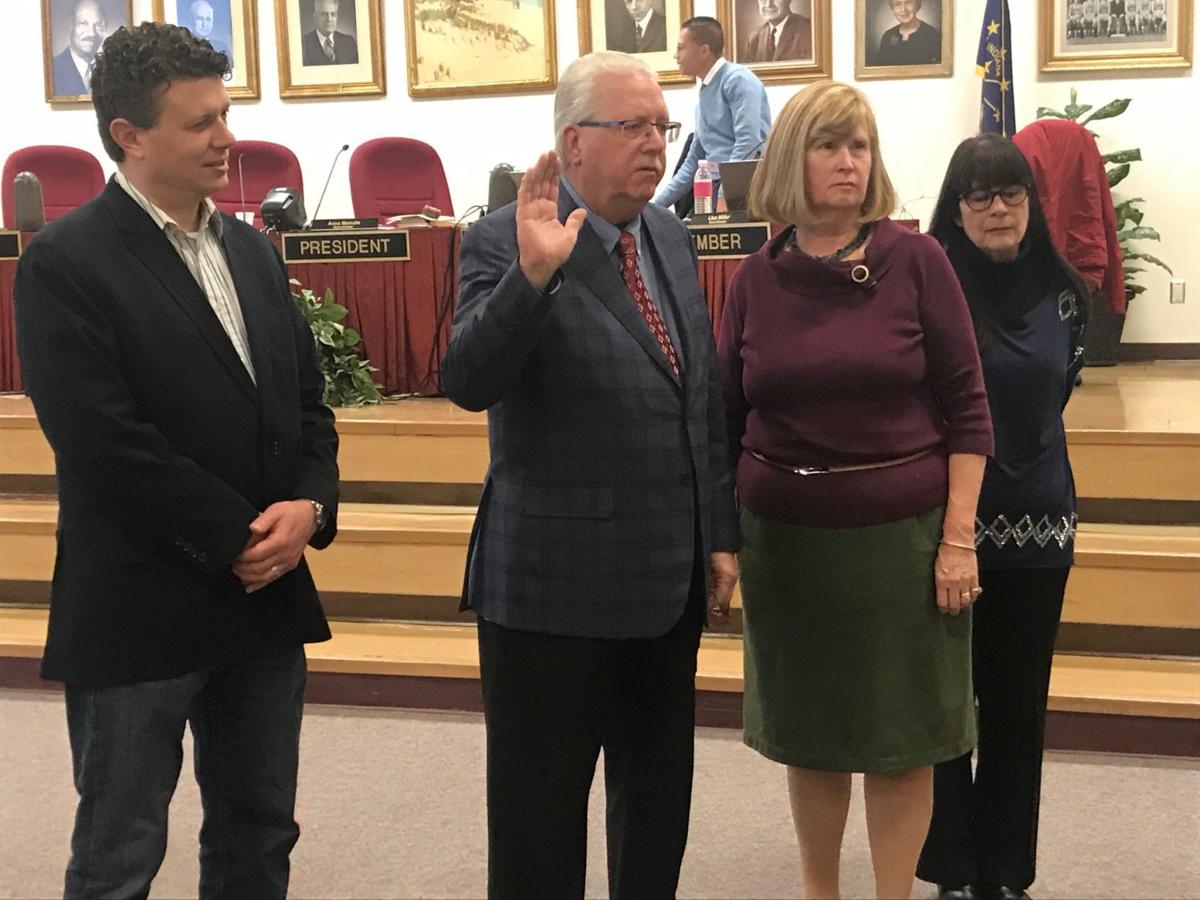 HAMMOND — Just days after its superintendent's recommendation to consolidate high schools, the School City of Hammond Board of Trustees has named its newest member.
John Czulno, a 39-year resident of Hammond and president of the Chicago-based Naylor Pipe Company, was interviewed, selected and sworn in as a board trustee Saturday morning.
In his public interview Saturday, Czulno said he understands the challenges facing the school city and that he hopes to bring his business experience to the Hammond board.
"It's a very strong board in terms of education," Czulno said. "I'm hoping to bring a different perspective in terms of business and accounting."
Czulno grew up on Chicago's southeast side and is a St. Francis de Sales High School graduate. He studied business administration, accounting and finance at Chicago State University.
In his 40-year career with Naylor Pipe Company, Czulno has served as an accountant, controller and chief operating officer. He is currently president, treasurer and chairman of the board for the company, overseeing about 60 employees.
Czulno replaces former board president Deborah White, who served 21 years on the board. White resigned effective Nov. 1 after moving out of Hammond, making her ineligible to occupy a seat on the board.
The school board interviewed two other candidates Thursday — Veronica Garcia, a teacher and Robertsdale resident with two children in Hammond schools, and retired Army Lt. Col. Antonio Daggett, who used his interview as an opportunity to announce his run for Congress.
Daggett joins a growing field to fill U.S. Rep. Pete Visclosky's seat after the 18-term congressman announced earlier this month he would not be seeking another term.
The board's newest trustee said he looks forward to learning more about Hammond schools and board policy.
While he has not made a decision yet, Czulno said he plans to review the superintendent's plan in the coming days and intends to vote Wednesday on the recommended consolidation.
"It's a very busy time right now for the school board and I felt like, I've been living here for almost 40 years, I need to get involved," Czulno said on his decision to join the board. "Hopefully, I can help the board to go through and have a full board and make the decisions they have to make."
An additional community meeting discussing proposed school closures is scheduled to take place at 6 p.m. Monday at Clark Middle/High School. Miller will answer questions about his consolidation plan. Several school board members are expected to attend.
A vote to approve recommended closures is on the agenda for the school board's next meeting at 6 p.m. Wednesday at the Hammond administration center at 41 E. Williams St.
Be the first to know
Get local news delivered to your inbox!