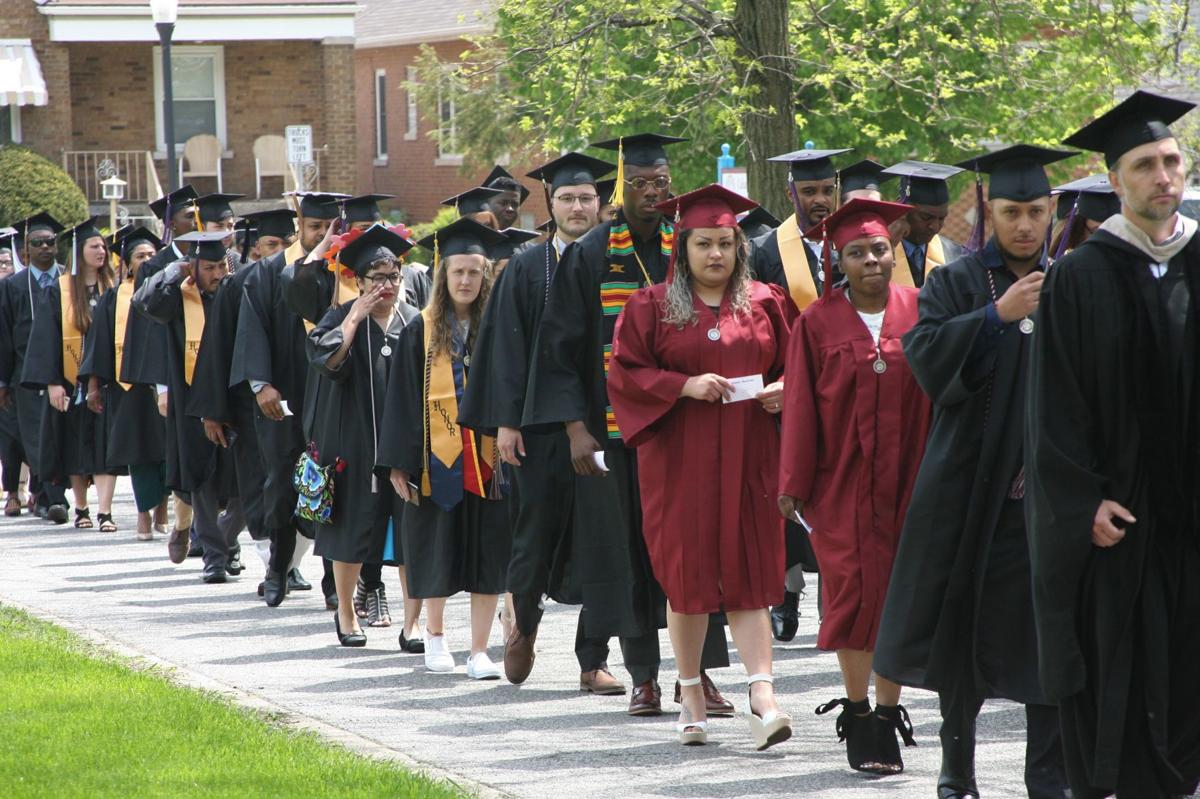 HAMMOND — Calumet College of St. Joseph will receive $100,000 and the opportunity to apply for further funding as a recipient of the Lilly Endowment's new Charting the Future for Indiana's Colleges and Universities initiative.
The new initiative seeks to strengthen effectiveness and sustainability among Indiana's 38 higher education institutions, according to a Calumet College news release.
Calumet College will use its grant to fund programs supporting students, the community and the workforce, President Amy McCormack said in the release.
"The Lilly Endowment's support of higher education is so valuable for our colleges and for our state," McCormack said. "We thank the Lilly Endowment for all their support over the years."
Other colleges receiving Charting the Future funding include Grace College, Hanover College, Indiana State University and Wabash College, among others.
The Charting the Future initiative encourages collaboration with other educational institutions, businesses, governmental entities and charitable organizations to address challenges in higher education such as a decline in postsecondary enrollment, competition among job training programs, the expansion of online learning and changes in federal funding.
Through the initiative, the Lilly Endowment is dedicating $108.2 million to Indiana schools in three phases.
Nearly $6.2 million was made available to all two- and four-year Indiana higher education institutions in the first round of funding, announced this month.
Selected schools received between $100,000 and $500,000 based on student enrollment to develop a plan for tackling issues in higher education, according to the Calumet College news release.
The second phase of funding — offering grants in $1 million, $2.5 million and $5 million totals — will allow receiving institutions to implement their plan. A third phase will allow Indiana schools to apply for an additional implementation grant of up to $10 million to fund large-scale proposal costs not covered in the second phase of funding.
The Lilly Endowment is expected to select its second- and third-phase grant recipients in late 2020, according to the news release.
"We are encouraging Indiana's higher education leaders to be bold and imaginative in developing creative and collaborative strategies to strengthen their institutions and further their educational missions more effectively," Lilly Endowment Vice President for Education Ted Maple said in the release. "We are impressed with the dedication of Indiana's higher education leaders to face head on their challenges and embrace their opportunities to build brighter futures for their students and colleges and universities."