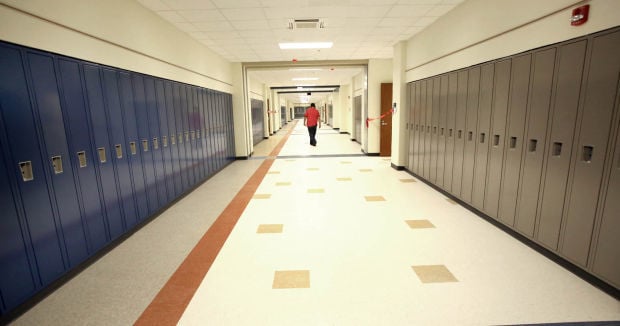 Editor's note: Because of a production mistake, the wrong story ran under the headline for this story in Friday's newspaper. The Times regrets the error.
CROWN POINT — Crown Point Community School Corp. teachers will receive raises this year.
The Crown Point Education Association and district leaders ratified a new contract for the 2019-20 and 2020-21 school years on Oct. 25, according to a district news release.
The new contract will increase teacher starting salaries to $45,000 with additional funds being directed to educators taking on leadership roles and extra responsibilities throughout the district.
Contract negotiation began Sept. 15, according to the news release, and concluded nearly a month early.
Crown Point administration organized two public meetings — one on Aug. 26 and the other on Oct. 28 — to hear community discussion of teacher salary, benefits and contract terms.
The agreement was unanimously approved by the Crown Point school board on Nov. 4.
Superintendent Teresa Eineman said in the release that raises, funded through community referendum support, will help Crown Point stay competitive in the benefits it can afford to its teachers in comparison with surrounding districts.
Crown Point residents voted in support of continuing the district's operating tax levy in a May 2018 referendum.
"Our caring and generous community provided this support and we, in turn, invested the funds for our teachers, nurses and nearly 700 student clubs, teams and special activities for a growing enrollment soon to top 9,000," Eineman said in the release. "Our families and employees are very grateful for the unwavering support bestowed on us."
In addition to raises for base salaries, the contract will provide Crown Point teachers new adoption and paternity leave and will offer stipends for perfect attendance.
Increases will also be given to all teacher sponsors of student extracurricular activities, clubs and teams, according to the district release.
"We are reminded daily of the importance of the hard work and great job Crown Point teachers and staff are doing," School Board President David Warne said in the release. "Hopefully, our appreciation can be noticed and felt through the terms of the new contract."
Crown Point Education Association bargaining chair Ryan Collier said teachers and school administration have been working toward adoption leave for a number of years.
While Collier said he is pleased with the district's offer of 10 days' adoption leave, he hopes to work in the future toward a longer leave period of 20 days.
He also called perfect attendance incentives "a step in the right direction", but said teachers hope in future contracts for the consideration of a "buy-back" structure rewarding educators for unused sick days.
"Ultimately, we got a deal that we were 90% pleased with," Collier said. "We're grateful for the relationship we have with administrators. Overall, it feels like both sides are pulling in the same direction."
Be the first to know
Get local news delivered to your inbox!