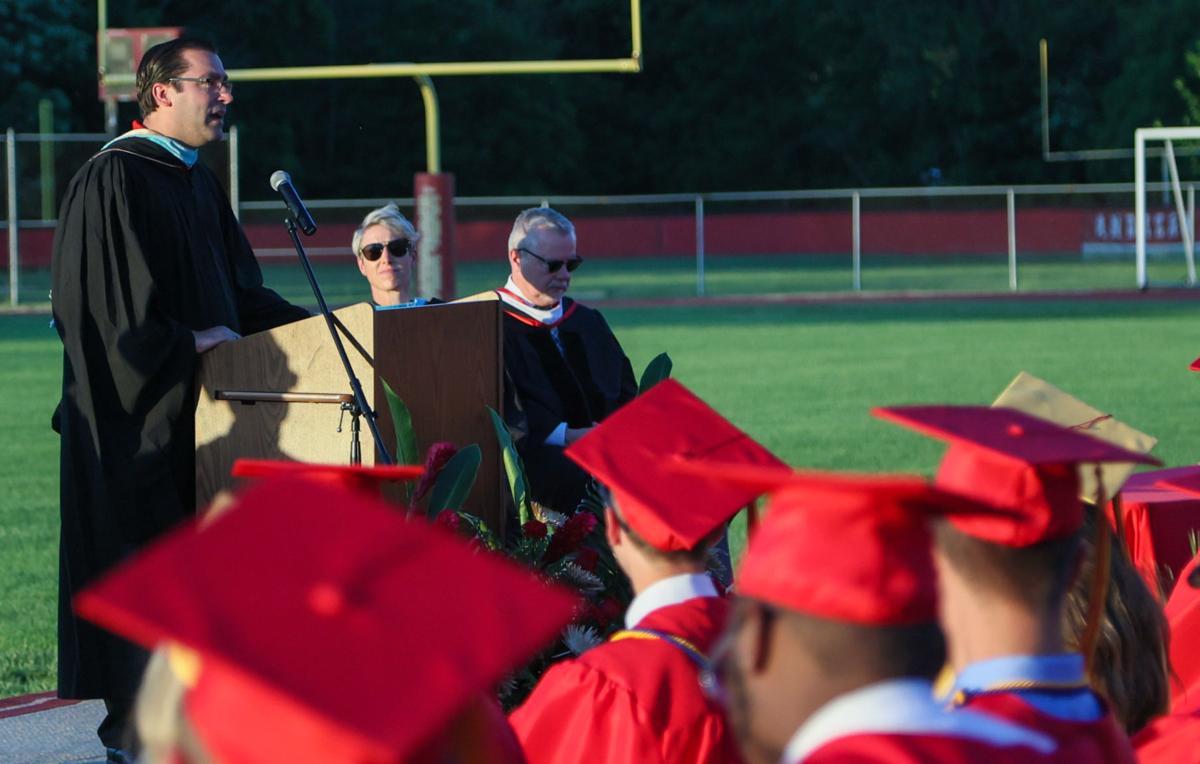 In the most optimistic way of thinking, remote learning was meant to be a just-in-case fallback — an emergency measure to be deployed sparingly in the event of a short-term weather event or some other unforeseen and temporary school shutdown.
What most administrators and educators didn't expect, however, was that the situation that put these capabilities to the test would be a global pandemic that would require every student to quickly shift to remote learning for an extended period of time. Few were prepared for such an extreme situation, and the effects on teachers, students, parents and technology began to show almost immediately.
"Just like at many other schools, the evolution to remote learning in the spring of 2020 was a baptism by fire here," says Andrean High School Principal Jaycob Knazur. "While some of our teachers had the ability to seamlessly transition, the majority of us were placed in a very jarring predicament."
Among other issues, Knazur says, many teachers struggled with the tension between mastery and coverage, quickly realizing that for a variety of reasons they simply would not be able to cover everything they wanted to while students were remote. But he believes the pandemic compelled many teachers to question their curriculum and ask basic questions of what is important, what is essential and what can be modified, redirected or removed.
"As much as our school seeks to keep things fresh and innovative, many of us tend to fall back on past practices," Knazur says. "COVID forced us to shake that up. And ultimately, that's probably a good thing."
The challenges were much the same in the Michigan City Area Schools (MCAS), according to director of curriculum Cathy Bildhauser. But while many of the initial issues involved getting everyone comfortable with the technology and the new experience of remote learning, she says teachers, students and parents adapted quickly and pulled together to keep the school year well on track.
"The entire MCAS team was amazing at recognizing high-quality practices that engaged students and were able to make adjustments in the moment for future lessons," she explains, noting that previous experience with e-learning days for inclement weather helped the district quickly identify changes that were needed for a long-term closure. "Parents were very supportive in assisting students with learning how to navigate the online platforms that were new to students, and our teachers had access to professional development throughout the entire school year to continue supporting their work in a virtual classroom."
Though their schools' ability to adapt to remote learning ultimately proved to be largely successful, Knazur and Bildhauser acknowledge the significant drawbacks of online versus in-person education. Bildhauser says hands-on learning in subjects such as math and science was particularly challenging to replicate online, as was the opportunity to provide students with the kind of in-the-moment feedback they would get from a teacher walking around the classroom. Knazur cited the loss of tangible community at Andrean during remote learning as one of the biggest issues. From the lack of dialogue and meaningful conversation in the hallways to teachers not being able to see the "light bulb" moments when their students mastered a skill in real time, he says remote learning proved to be a particularly poor substitute when it came to the cultural aspects of the high school experience.
"This is why we worked tirelessly to ensure in-person learning for part of the 2020-21 school year — and why we were able to deliver on that goal," Knazur says. "Three months in isolation was long enough for us."
In that same spirit, most parents, teachers and students hope to avoid another long stretch of remote learning as they approach the new school year. But should the need for another extended break arise.  Knazur and Bildhauser say that the pandemic experience proved that their school populations are up to the challenge and that the lessons learned will make the transition and execution that much smoother the next time around.
"Andrean would adapt and get the job done if we were tasked with a similar situation, even though we hope that our world has learned from this situation to ensure not having a need for replication," Knazur says. "I believe we had — and continue to have — the right mindset. We ingrain in our students that they can overcome adversity, and that success favors the prepared and the adaptable."