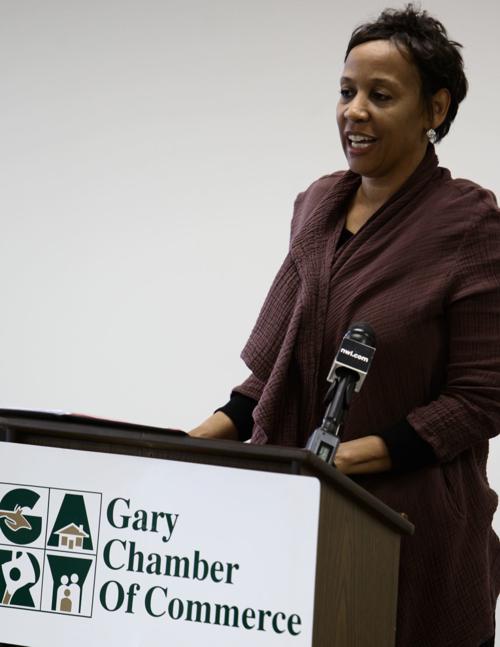 The former superintendent of the Gary Community School Corp. has agreed to repay a $30,000 bonus that she said had been approved by the school board in March 2016.
According to a settlement agreement between Cheryl Pruitt and the Indiana Attorney General's Office, Pruitt made the first payment of $20,000 on March 30. Her next, and final, payment of $10,000 is due April 30.
The settlement agreement, to avoid the costs of litigation, was announced Tuesday.
The issue arose when the Indiana State Board of Accounts conducted a special audit last year and alleged that Pruitt's 2012 contract referenced a growth incentive plan and bonus, but no plan was outlined and no dollar amount for a bonus was listed in the contract. The state audit said the money should be repaid.
Pruitt, who resigned in February, hired an attorney to handle the matter for her.
According to the agreement, Pruitt, "expressly denies the allegation set forth in the audit report," but to "buy its peace and avoid the costs of litigation," both parties entered into the settlement agreement.
Pruitt agreed to repay the $30,000 bonus to the state of Indiana within 70 days.
Since August, the Gary Community School Corp. has been operated by an emergency manager appointed by the state because of the district's poor financial and academic standing.
Peggy Hinckley and MGT Consulting were appointed to the position. Hinckley has total authority in making decisions regarding the Gary Community School Corp., subject only to Indiana Distressed Unit Appeals Board.
When Pruitt resigned in February, Hinckley had made no decisions regarding appointing a new superintendent.
However, Hinckley said last month she plans to look for a deputy superintendent to assist with day-to-day operations in the district. She is required to bring the name of her recommendation to DUAB for approval. It is not clear how soon that will happen.