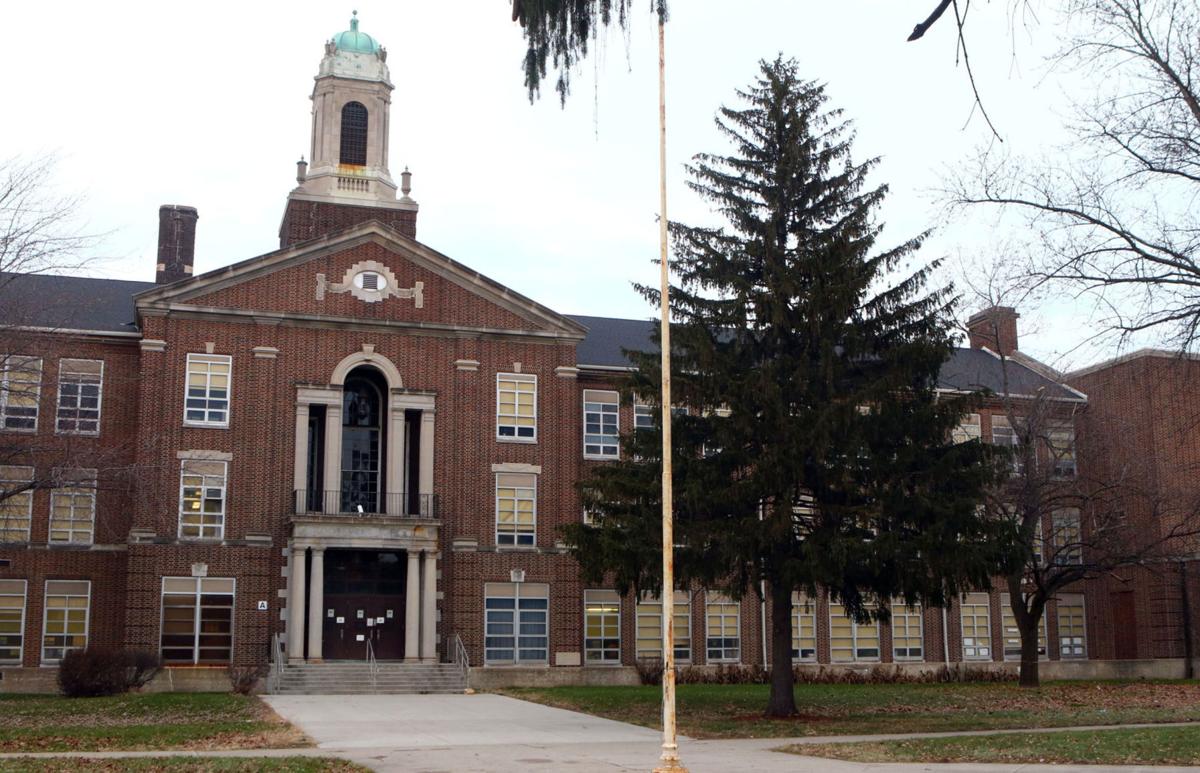 GARY — Whenever Gary schools Emergency Manager Peggy Hinckley is at a community meeting and questioned about the Roosevelt College and Career Academy, she is quick to deliver "our truth" about the school.
Hinckley makes it clear to the community that she cannot do anything about the Gary high school, operated not by the Gary Community School Corp. but by EdisonLearning, a private organization from Tennessee.
Hinckley, along with MGT Consulting, appointed in August by the Indiana Distressed Unit Appeals Board to operate the Gary Community School Corp. because of poor financial and academic management, has explained time and again that Roosevelt is out of her purview.
Although the school had five years of consecutive F grades under EdisonLearning and the state contract called for intervention if that happened, EdisonLearning CEO Thom Jackson said students at the school have made progress, which the company pointed out to state officials.
Still, Roosevelt's grade in 2017 was a D. It has 620 students in grades seven through 12.
The original contract between EdisonLearning and the Indiana State Board of Education signed in 2011 said if the school had five years of failure, the state could: 
Return Roosevelt to the school corporation to operate; direct the special management team to apply to a charter school authorizer for charter school status; or implement a new intervention allowable under state law.
The Gary school corporation, under former school Superintendent Cheryl Pruitt, and EdisonLearning entered into a new five-year contract, essentially option three, a new intervention allowable under state law.
That contract, dated Feb. 17, 2017, and effective July 1, allows EdisonLearning and the Gary Community School Corp. to re-create Roosevelt as an Innovation Network school.
Such schools are public schools made possible by recent state laws that allow school districts to convert, open new or restart existing schools into new, autonomous schools with their own nonprofit 501(c)(3) boards. These schools are exempt from most district practices and have "full operational autonomy" under state law.
The Gary School Board approved the measure by a 5-to-2 vote; only Gary School Board members Nellie Moore and Carlos Tolliver voted against it. The State Board of Education also supported and approved the plan.
Gary Community School Corp. may terminate the agreement if Roosevelt is placed in one of the lowest two categories of school improvement for three or more consecutive years while being operated by EdisonLearning, according to the contract.
Hinckley pointed out the school has had multiple years of failure.
"I don't understand it," she said during a meeting with Miller residents earlier this month.
"This was before my time here, but I find it strange that a school that was failing would then be listed under the Innovation Network Zone. That kind of seems like an oxymoron," Hinckley said.
Roosevelt continues to cost the Gary school corporation money for building maintenance, Hinckley said. The per-pupil cost of $400,000 to $500,000 per year goes directly to EdisonLearning, not to the Gary school district.
"This is a brand new agreement, and it was supported by the state," she said this week of the current contract.
"Many of our citizens don't understand. We pay the expenses for the building at Roosevelt, but we get no money for it. We're required to clean the building. We're required to do deferred maintenance at the building," Hinckley said. "We don't have deferred maintenance money for other school buildings."
Gary School Board member Nellie Moore said she voted against the contract last year between the school corporation and EdisonLearning because she did not think it was favorable to the district, requiring commitment from the district and little of EdisonLearning.
"We were in the process of trying to get some relief from the state financially, and this contract exposed us to having to commit to decisions that would place us in even more of a financial bind, because we were committing to more maintenance and transportation expenses than was required under the original contract," she said.
EdisonLearning's Thom Jackson responds
Jackson, who bought the company in 2014 and is the sole owner of the largest minority-owned education company in the country, said Roosevelt was a turnaround school and that effort was supported by previous state education leader Tony Bennett.
Jackson emphasized the first year of the contract in 2011 was an observation year.
He said they found it a "tough" environment where students thought the school was a "hang out" place and teachers were exhausted. He said they put together a plan and submitted it to the State Board, telling the state it would take at least five years just to "move the needle."
Jackson said EdisonLearning invested $1.5 million in cleaning up classrooms, hallways, new lockers, upgrading technology and looking at the curriculum from "stem to stern."
He said they developed 28 key performance indicators that focused on student attendance, enrollment, teacher attendance and progress measures.
"We recognized that when you have a perennially failing school, you have to focus on the level of progress that students make year after year," he said.
"When the state looked at those key performance measures, we were consistently succeeding. They focused on the key performance measures which were in the contract and we were hitting them consistently," Jackson said.
He said he has argued that the grading system the state uses should not be applied to turnaround schools.
Jackson said the state was involved throughout the process of negotiating the contract between the Gary Community School Corp. and EdisonLearning, and there are performance measures that EdisonLearning must meet.
He said the students at EdisonLearning have done very well. In 2016-17, 76 percent of the graduating class enrolled in a two- or four-year college or vocational program.
There was a 54 percent reduction in out-of-school suspensions, a 92.59 percent attendance rate, and, he said, "Our students in the class of 2016-17 won $1.1 million in scholarships."