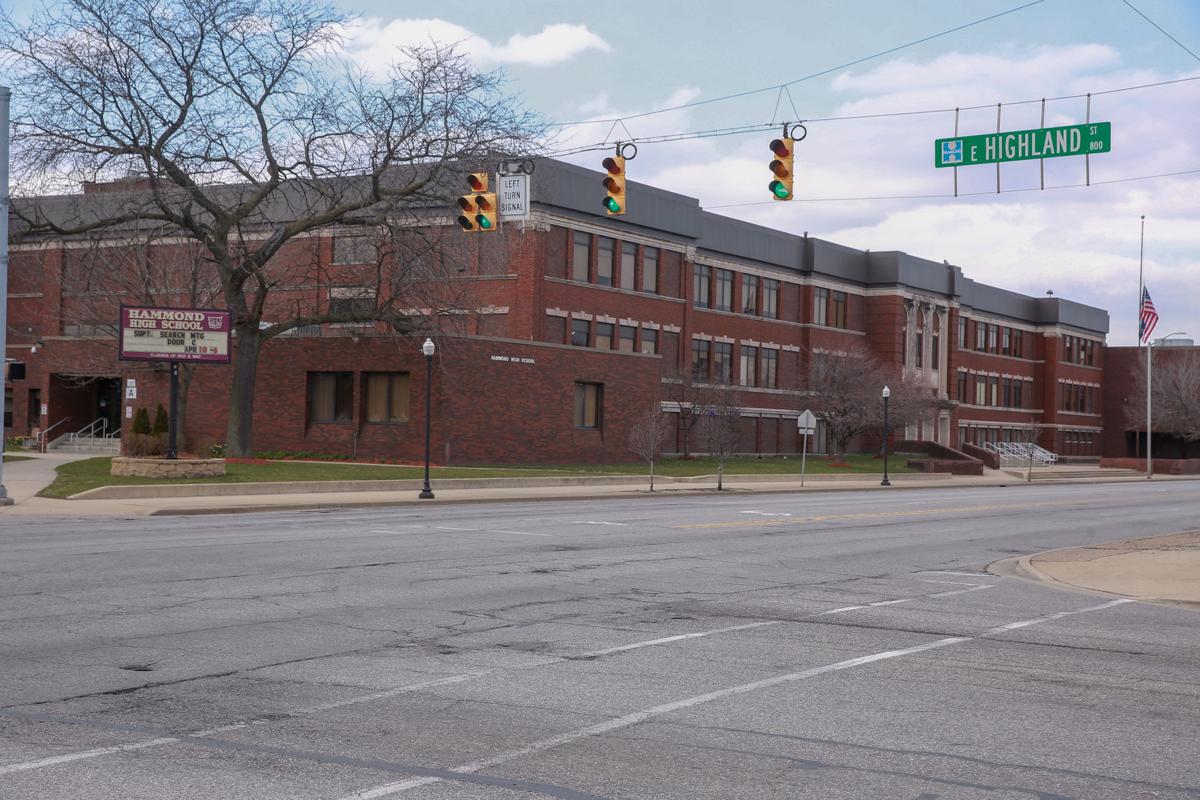 HAMMOND — Following some tense moments between two of its members, the School City of Hammond board voted Tuesday against a proposed balanced calendar for the 2021-22 school year that would have started earlier and created remediation time during fall and spring breaks.
Instead, the school calendar will revert to the previously approved calendar. The first day of school is Aug. 18 and the last day is June 3.
The board vote was three against the balanced schedule, one in favor and one abstention.
That vote came after board President John Czulno called for a recess after members Carlotta Blake-King and Cindy Murphy verbally sparred over parliamentary procedure and the relevance of Blake-King's comments.
Blake-King spoke against the balanced schedule, saying the board had already approved next year's calendar. She added comments from parents who claimed the school system did not wisely spend money and did not hire enough social workers and aides.
As Blake-King continued, Murphy said her fellow trustee was going off the topic, to which Blake-King disagreed, citing bias against her.
"I cannot support this," Blake-King said. "You all are constantly suppressing my comments."
Following the break, Murphy said she did not support the balanced schedule at this time. She supported continued discussion at a strategic planning session for more community input.
Blake-King's move to table the measure was unsuccessful.
Murphy, Czulno and Manny Candelaria Jr. voted against the balanced schedule, while Lisa Miller voted in favor and Blake-King abstained.
Afterward, Superintendent Scott Miller, who recommended the balanced schedule, commented, "We're going to do everything we can to support you (staff) and give kids the best education we can."
Under the balanced schedule proposal, the school year would have started Aug. 9 for students and ended June 12. It included two weeks each for fall break in October and spring break in April. Any student needing remediation would use those two-week periods for additional help.
Miller defended the proposal, saying Hammond students are doing "very poor," including a low passing rate in state testing. By third grade, Miller added, Hammond students show a "drastic drop" in grades.
The balanced schedule, the superintendent said, would enable the school district to "collectively" make changes to give students the best chances for success.
"We need to have interventions now," Miller said.
The proposal drew opposition, both in person and electronically.
Lou Gikas, president of Hammond Teachers Federation Local 394, said that while the school system shared information on the balanced schedule with stakeholders, he was not sure they received all the relevant information.
In addition, Gikas said, families have already made vacation plans based on the approved calendar, and changing the calendar would be "problematic" and disrupt family routines.
Miller also read five emails from teachers and parents against a balanced schedule. Their objections included a lack of school officials' transparency; not listening to the teachers union; vacation plans already made; and additional stress on teachers, students and families, already compounded by the pandemic.
Gallery: A look into Hammond High School before it is razed
Hammond High School, which opened in 1884, is set to close at the end of the 2020-2021 academic year to make way for a new high school. The building at 5926 Calumet Ave., which was built in the 1910s, it set to be razed in early June.