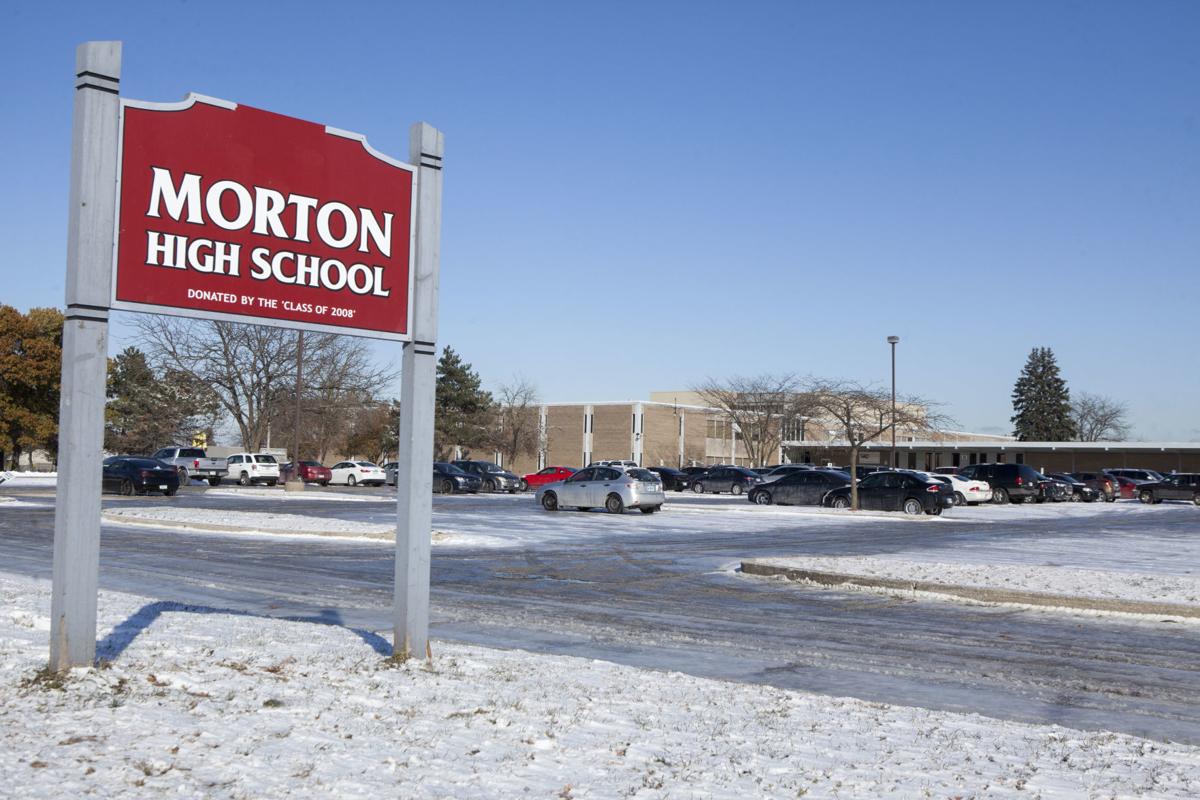 HAMMOND — The School City of Hammond is seeking suggestions for what to call its two high schools in the 2021-22 school year.
The school city published a 10-question survey Friday asking for recommendations on school names, colors and mascots for its current Hammond and Morton high schools.
The two schools will serve about 1,850 students each after the Hammond district closes and consolidates its Clark and Gavit middle/high schools at the end of the 2020-21 school year.
The school city is working with Colorado-based branding consultant John Jenson to oversee the high school naming effort.
Jenson gave a presentation to about 60 invited school city and community stakeholders last month to introduce and explain the branding process.
The consultant will seek to understand school culture and identity in an effort to determine a collective brand for each of the remaining high schools.
The survey — open to Hammond students, parents, employees and community members — asks attribute-describing questions like "What role do you feel a high school should play in your community?" and "What do you feel are the most important traditions that need to be honored at the new school?"
The district is distributing its survey online and in classrooms for middle and high school students likely to attend one of the two remaining Hammond high schools.
Community members have weighed in at a series of school board meetings over the last several weeks suggesting what they think the schools should be called.
Some have advocated keeping the Hammond and Morton names, while others have pushed for a complete rebranding recognizing a location or person significant to Hammond's diverse communities.
One idea raised last month called for renaming Hammond High School for longtime school superintendent Walter Watkins who, before his death this winter, was influential in spearheading the school city's campaign to build a new high school.
Watkins' successor, Hammond Superintendent Scott Miller, has said he is open to all name, color and mascot suggestions, including keeping the names as they are now.
The rebranding survey will remain open through the end of the day March 20. The results will then be broken down and presented by Jenson in community meetings.
Lake County: See 2018-19 state A-F school grades here
Schools this year were assessed under a "hold harmless" measure following low performance in Indiana's first ILEARN exam. Schools that showed indications of performing lower in the 2018-19 accountability ratings than in the year before were assigned the same grade as was given in the 2017-18 school year. Data indicating the grade a school would have received without Indiana's "hold harmless" is shown in the line below.
Read more about that here.
Be the first to know
Get local news delivered to your inbox!