HAMMOND — Staring down a projected $10.2 million deficit, the superintendent of the School City of Hammond made recommendations this week to close three elementary buildings and cut more than 130 positions districtwide by the start of next school year.
The Hammond School Board will vote on Superintendent Scott Miller's recommendations in a public meeting next Tuesday.
At a Wednesday night public work session, Miller recommended closing Columbia and Lafayette elementaries — serving kindergarten and pre-K programs through the fifth grade — and Miller School, offering Hammond's Head Start and special education pre-K programs.
Hammond administrators have attributed the need for closings to an unfavorable state funding formula and declines in student enrollment after the school city closed its enrollment in 2017. The district projects it lost 545 students this school year.
While school closures and a proposal to reopen enrollment in Hammond would soften the district's expected deficit to the tune of $3 million, Miller said 130 to 150 positions must be cut to keep the school city's operations fund in the black.
Administrators will also likely continue their discussion of secondary school closures into the summer.
"I believe that students, and especially our students in Hammond, deserve the same opportunities of the students anywhere else in the state and in the country," Miller said in introducing his cost containment plan. "When we're faced with difficult conversations like this, it's hard to say the students come out on top."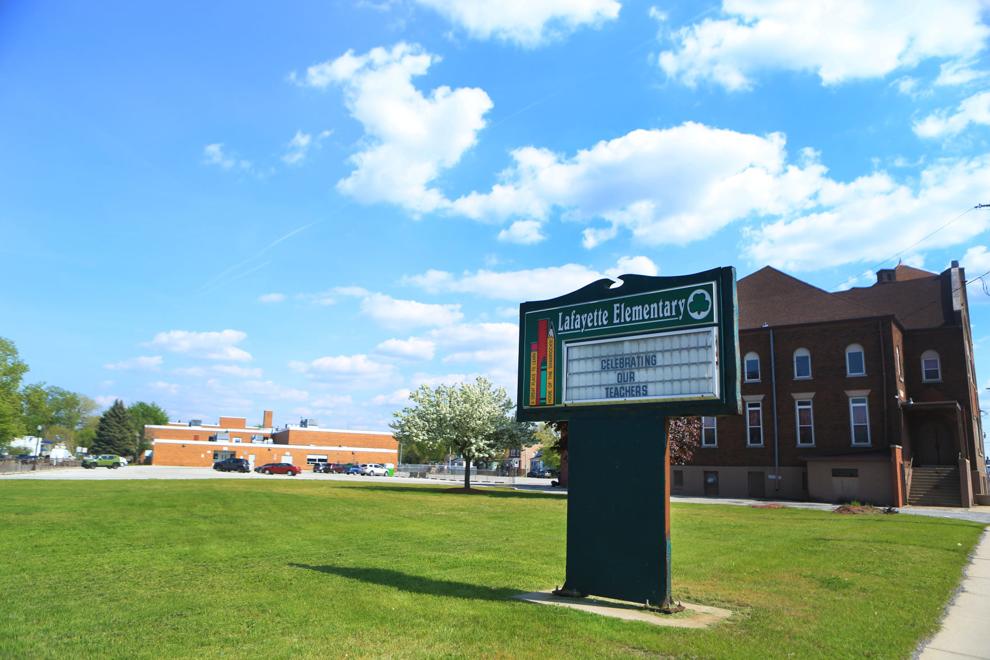 Elementary fates nearly sealed
Miller made his recommendations Wednesday to a mostly supportive crowd at the School City of Hammond board room. Many in the district have known changes would be coming.
In a December community study committee report directed by former superintendent Walter Watkins, selected members representing parents, teachers and administrators explored options to close the three schools, as well as middle and high schools in the district.
The new superintendent's recommendations to close the Miller school would move Head Start classrooms to Morton Elementary School and special education programs to Edison and O'Bannon elementaries.
Miller said Columbia's closing would move 253 students to Irving Elementary School — currently at 388 of its 800-student capacity — and Lafayette's closing would send 385 students to Maywood Elementary — currently at 370 of its 775-student capacity.
An additional 40 Lafayette students would move to Irving and 30 Maywood students to Wallace based on their proximity to the schools.
Miller is committed to providing transportation for all students, which he said would be of little cost to the district. He also said Hammond administrators have plans in place to notify parents of their students' 2020-2021 elementary school location before the end of this school year if the school board votes in favor of closures.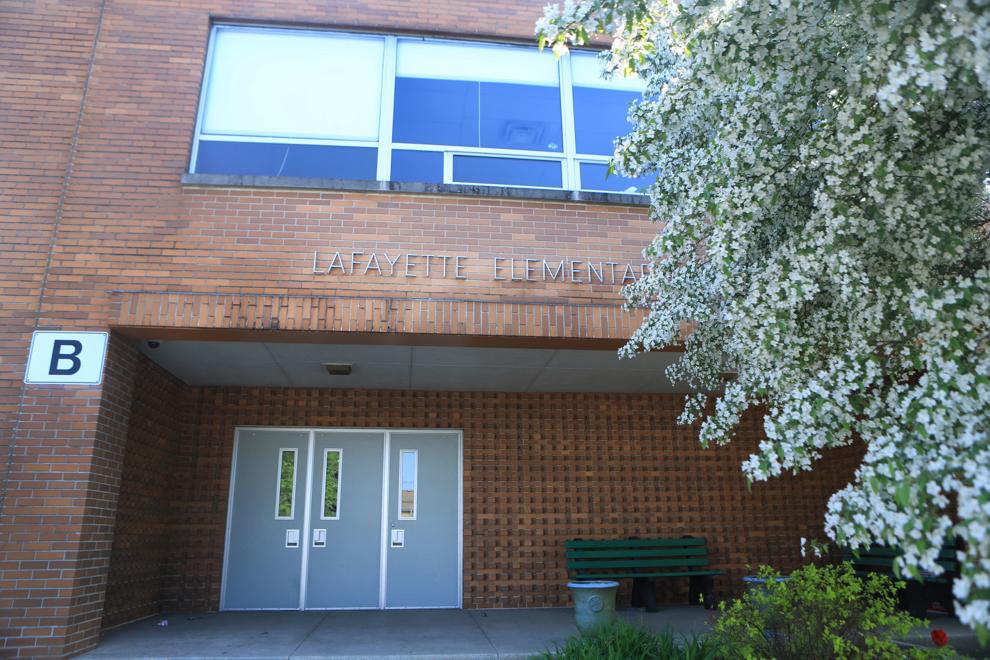 More than 130 positions to be cut
Seventeen non-teaching positions would be eliminated with the three school closures, and Hammond will likely look to cut an additional 130 to 150 positions by next school year.
Miller declined to discuss specific plans for reductions ahead of union talks. But he said, following state statute, cuts would be largely driven by performance and years of experience. Remaining staff at the Columbia, Lafayette and Miller schools could be reassigned within the district.
Cuts in the school city would be made at all staff levels, proportionate to the percentage of operating budget each accounts for. That breaks down to a 54% reduction of certified teaching staff, a 36% reduction of classified staff, a 6% reduction of administrative staff and 4% reduction in other expenditures for a total cost savings of $10.4 million, according to the superintendent's presentation.
Miller did share some hopeful numbers. The district currently sits with 141 vacancies distributed among staff positions ranging from administration and teachers to custodians and transportation.
Some of those positions — like a new district chief financial officer or career and technical education director — are essential and will be filled, the superintendent said. However, Miller said after the Wednesday night meeting, school department heads have been holding some of those positions open in anticipation of staff reductions. He said attrition would be used wherever possible.
Miller said he expects the majority of cuts would come at the elementary level, which saw the greatest enrollment decline with 370 fewer students this year.
School board vice president president Anna Mamala said in the Wednesday work session she had conversations with Lafayette Elementary teachers who said they were fine with moving schools.
"She's correct," one Lafayette teacher piped in from the audience. "We just don't want to be told at the last minute."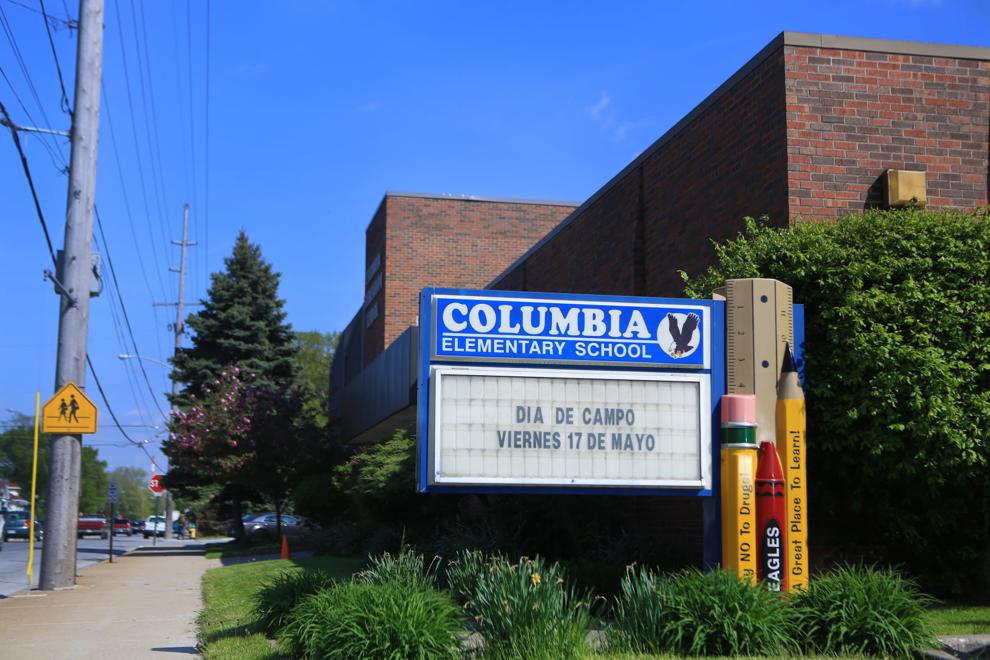 Secondary schools' futures uncertain
Hammond schools will also likely decide the fate of its four high schools over the summer.
Debate has surrounded the construction of the new multi-million dollar Hammond secondary school being built behind the current Hammond High.
When district administrators pitched a referendum to fund the new school's construction, it was advertised as a middle/high school serving students in grades six through 12.
But as Hammond enrollment has declined, administration has struggled to define the identity of the new school, which could come to serve as a middle/high or traditional high school based on district needs.
Hammond study committees first introduced the idea of secondary school reductions in December, proposing the closure of Scott Middle School, Gavit High School and Clark Middle/High School and leaving the district with two middle and high schools, respectively.
The school city, which serves around 6,600 secondary students this year, currently operates two traditional middle schools, two middle/high schools and two traditional high schools.
Miller said in order to meet the needs of architects and builders on the new Hammond school project, the district will need to decide this summer which of its high schools will remain open when the new secondary school is slated to begin operations in 2021. The superintendent said community meetings will be organized between affected students and their parents when school closures are announced.
"We have to make the decisions this fall anyway," Miller said. "Let's get the kids together and let that be the first unifying thing for those kids."
The school board meets at 6 p.m. Tuesday at Clark Middle/High School to vote on the superintendent's elementary school and staff reduction recommendations.
Miller collected FAQ cards at the district's two meetings this week and committed to posting answers on the school city's website. Live streams of the district's financial situation and cost containment plan meetings have been posted on the Hammond school city homepage.
This article has been updated to provide the correct time and location of the Tuesday Hammond School Board meeting. The Times regrets this error.