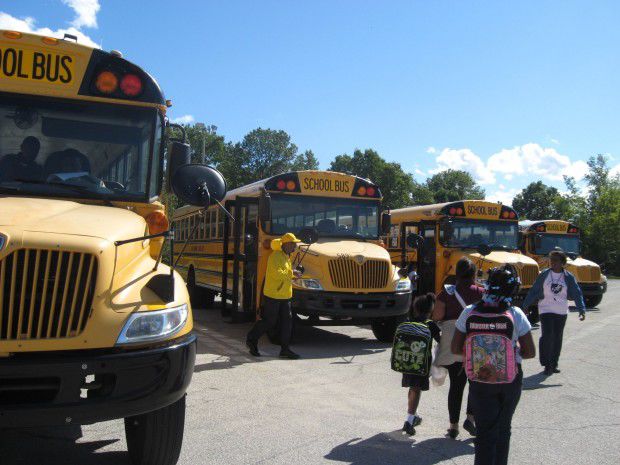 GARY — Gary police are investigating after a handgun was found Wednesday afternoon at Banneker Elementary at Marquette in the Gary Community School Corp.
School officials said they were first alerted by a student around 1:15 p.m. Wednesday that another student may have been in possession of a weapon. The school was immediately placed on lockdown and law enforcement conducted a search of the school, according to a Gary schools news release.
A handgun was found on school property during the search, involved parties were identified and their parents were notified, according to the school district.
The lockdown was lifted shortly before students' normal dismissal time of 2:55 p.m., Gary schools spokeswoman Chelsea Whittington said. No students were injured and Banneker parents and guardians were notified of the school's lockdown via a robocall.
"Our main concern is the safety of our children and that all of our buildings are safe," Gary schools Emergency Manager Peter Morikis said in the release. "I commend the student for speaking up and alerting staff right away. This allowed our team to act quickly and diffuse the situation."
The Gary Police Department is handling further investigation of the incident, according to the release. The Gary Community School Corp. can be reached at 219-318-2351.