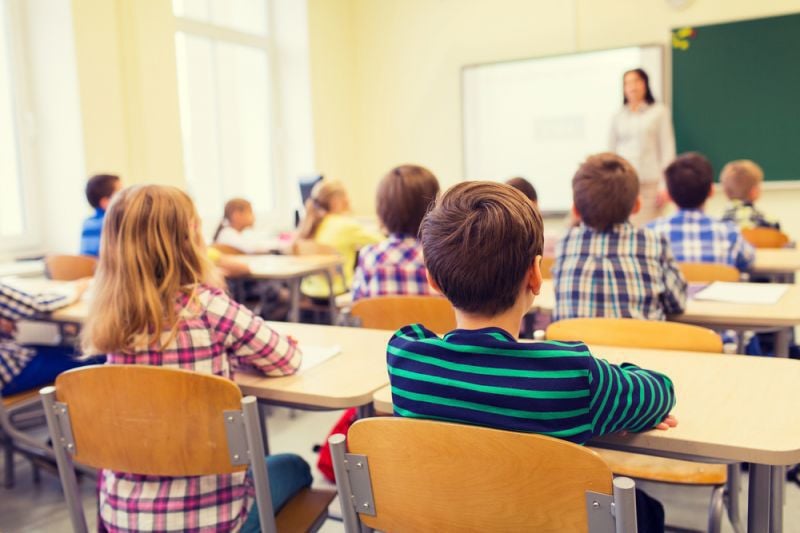 The Indiana Department of Education released its 2017-2018 list of Four Star Schools, naming 29 Northwest Indiana schools in Lake and Porter counties.
The Four Star School Award is given annually to schools that have received an A grade in the state's A-F accountability assessment and have reported high passing rates for the state's standardized ISTEP test.
The Four Star designation, first given more than 30 years ago to recognize academic excellence in the state, was awarded to 234 Indiana schools this year.
In the Region, six schools in the Crown Point Community School Corp. were named four star schools, including Crown Point High School, Dwight D. Eisenhower Elementary School, Jerry Ross Elementary School, Lake Street Elementary School, Robert Taft Middle School and Solon Robinson Elementary School.
Also in Lake County, three schools in the Lake Central School Corp. — Bibich Elementary School, Kolling Elementary School and Peifer Elementary School — and two in the School Town of Munster — Frank H. Hammond Elementary School and Munster High School — received the award, as well as Hanover Central Middle School and Lincoln Elementary School in the Hanover Community School Corp. Lake Prairie Elementary School in the Tri-Creek School Corp. also was given the Four Star School Award.
In Porter County, Chesterton High School, Jackson Elementary School and Liberty Intermediate School, all in Duneland School Corp., were given the award. Morgan Township Elementary School in the East Porter County School Corp. and Union Center Elementary School in the Union Township School Corp. were also named a Four Star Schools. And, in Valparaiso Community Schools, five schools were named, including; Benjamin Franklin Middle School, Cooks Corners Elementary School, Heavilin Elementary School, Northview Elementary School and Valparaiso High School.
In LaPorte County, Crichfield Elementary School in the LaPorte Community School Corp. was given the honor.
In Jasper County, Covenant Christian High School in DeMotte was honored.
And three Diocese of Gary schools, including St. John the Evangelist School in St. John, St. Patrick School in Chesterton and St. Paul Catholic School in Valparaiso, were named Four Star Schools.
"Receiving designation as a Four Star School reflects academic excellence among students, educators and the administration," said Indiana Superintendent of Public Instruction Jennifer McCormick. "I am honored to recognize these Four State Schools for their hard work and dedication in preparing their students for a bright and prosperous future."