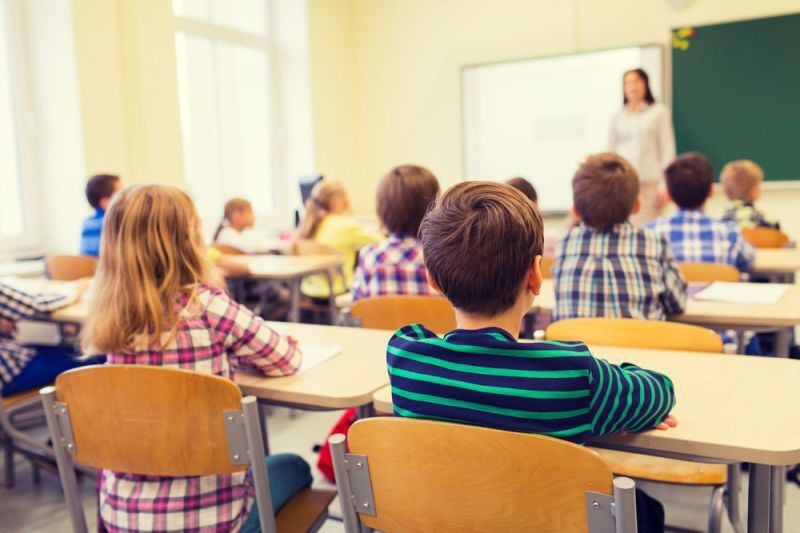 HOBART — A Hobart child care center is one of five to receive grants in Early Learning Indiana's Infant & Toddler Access Challenge.
Tiny Toes Nurturing Childcare will receive $5,000 in the contest funded by the state's Preschool Development Grant to support the recruitment and training of retired volunteers to supplement staff at the Hobart child care center serving children ages 0 to 4 years old.
Yvonne Abel of Tiny Toes said she plans to put the money toward expanding her home-based child care into a larger daycare center where she can implement her winning proposal to helping address access to early childhood care.
The statewide Infant & Toddler Access Challenge is an effort by the Family and Social Services Administration's Office of Early Care and Out-of-School Learning to expand access to quality care for children ages 0-3 and stem the number of parents leaving the workforce because of an inability to find adequate child care.
Indiana loses $3 billion each year in economic costs associated with the high demand for quality care, according to Early Learning Indiana.
Class sizes limited to 1-to-4 for infants and 1-to-5 for toddlers based on safety standards drives the cost of early education beyond that of a typical pre-kindergarten classroom, according to Early Learning Indiana, meaning these programs can sometimes cost close to $12,000 a year.
"Early Learning Indiana was proud to host this competition and support the state's bold effort to engage new voices and identify fresh solutions to this complicated problem," Early Learning Indiana President and CEO Maureen Weber said in a news release.
"We know that it will take more than traditional approaches to disrupt the fundamental challenges of providing safe, effective and affordable infant and toddler care. By bringing those most involved in this work to the table, along with unusual suspects to the early learning field, we can harness the innovation that exists in our communities."
Early Learning Indiana awarded $45,000 in total in its Infant & Toddler Access Challenge.
Applicants were asked to submit their own ideas and solutions for expanding early care in their communities, including recommendations for how to approach administration, physical operations and staffing issues.
Abel's plan looks to expand intergenerational relationships through partnering with senior citizens to provide additional support for child supervision. She said she hopes both seniors and infants and toddlers can learn from one another — with seniors, sometimes isolated from family or friends in retirement, finding purpose in working with children.
"This will help not just the children, but the parents, the childcare providers and the seniors themselves," Abel said. "I'm excited to see how the state is able to implement it."
It's an idea stemming from Abel's own observations of her foster son and his interactions with her mother in her 70s.
"When she's not feeling good, I see how he gravitates to her," Abel said. "They're both getting something out of this exchange."
Early Learning Indiana received 34 submissions and winners were selected based on innovation, feasibility and the ability to recreate programs in local communities.
Winners' recommendations, along with a compilation of best practices, will be made available in a report later this year.
Other winners include the Monroe County Community School Corp., the Fayette County Early Learning Coalition, Cathleen Nine-Altervogt of Carmel, and Meisha Wide and Shellye Suttles of Indianapolis.
Tiny Toes is currently seeking partnerships in the senior community. For more information on Tiny Toes Nurturing Childcare, see the center's Facebook page.