ICYMI: Campus Spotlight: Internship takes Ivy Tech student to the White House to work for President Trump
Did you miss our latest Campus Spotlight story? This slideshow features all the stories that have run in the series for the 2017-2018 school year in Northwest Indiana.
Internship takes Ivy Tech student to the White House to work for President Trump
VALPARAISO — Every day, President Donald Trump receives thousands of pieces of mail and emails from around the U.S. and the world. Ivy Tech Community College Valparaiso student Emily Mueller's recent White House internship gave her an opportunity to help read and categorize that mail.
Mueller, who is majoring in business administration, worked in the Office of Presidential Correspondence from Sept. 6 through Dec. 6, in Washington, D.C.
"It's probably one of the best places to be an intern because you can see the opinions and viewpoints of the American people," Mueller said.
"You see a lot of interesting things, sometimes even shed a tear. Every piece of mail and email is different. You never know what you're going to get."
She explained that staff and interns provide "first eyes" for all correspondence addressed to the president. "We read it to be sure it's nothing threatening," she said.
Once the letters and emails are read, they are separated into "hundreds of categories," and a team of writers responds to the correspondence, Mueller said.
The mail she read ranged from grade-school students writing as part of a class assignment, to correspondence from senior citizens. "The little kids would write saying, 'Hey, we have to write this,'" she said.
Much of the correspondence addressed to Trump this past fall concerned opinions about health care, she said, adding that this was one of the "hot button" topics the Office of Presidential Correspondence staff tracks.
"There were very heart-warming letters," Mueller said. "There are wow letters. The staff said this is just what the president needs to see."
One of those letters came from a veteran who was shot in the line of duty.
"He underwent surgery that lasted 12 hours. As soon as he stood up after the surgery, he re-enlisted. His father sent in a photo of his son re-enlisting," Mueller recalled. "The president deserves to see that."
Another letter the Office of Presidential Correspondence forwarded to Trump came from a little boy who asked if he could mow the lawn at the White House, she said.
"The President said, 'Let's bring that kid to the White House,'" Mueller said.
"There is more support (for the president) than people would think," she said. "To work in the Office of Presidential Correspondence, it's very important to be impartial and, as strange as it sounds, put politics aside."
Mueller, who became interested in the White House internship opportunity last spring, decided to finalize her application with the support of Ivy Tech, including Ivy Tech President Sue Ellspermann.
"We are proud one of our students was chosen for such a prestigious internship opportunity," Ellspermann said.
"Emily was well qualified and tenacious in pursuing the internship. The experience Emily brings back will be invaluable as she continues on her educational journey. Emily as a role model will also inspire more Ivy Tech students to pursue these prestigious opportunities."
As Mueller returns to classes at Ivy Tech, she will continue to serve as secretary of the Student Government Association at the Valparaiso campus. She also plans to join the Kappa Beta Delta International Honor Society.
"This is an honor society for those students with a GPA of 3.0 or higher," she said.
Mueller said she plans to complete her associate degree in business administration this summer and apply to Valparaiso University where she would like to double major in business administration and economics.
After receiving her bachelor's degree, Mueller said she would like to return to Washington, D.C.
"I loved where I was. Hopefully, I can go back to the office of correspondence," she said. "I also want to continue my education."
PNW student's lion-themed mural wins intramural program's art contest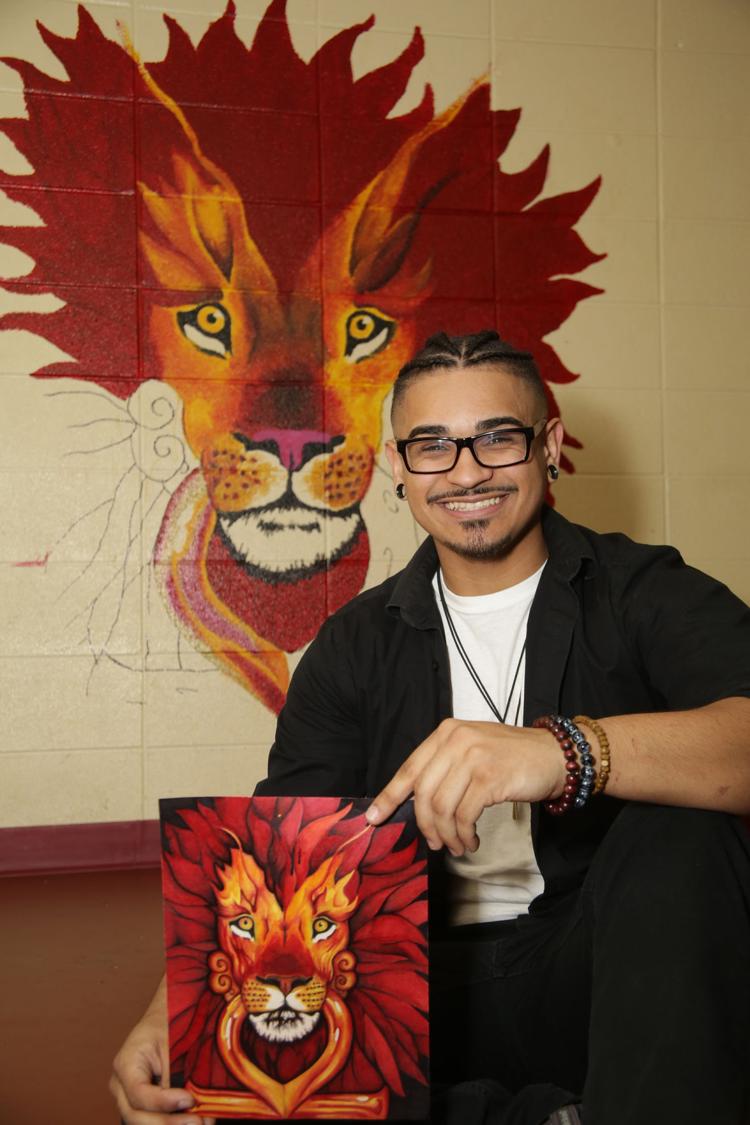 HAMMOND — A Purdue University Northwest mechanical engineering major used inspiration from the ancient Egyptian warrior goddess Sekhmet as the catalyst for his winning drawing in an art contest sponsored by the intramural sports department.
Depicted as a lioness, Sekhmet was known to Egyptians as a fierce hunter.
The winning drawing was completed by freshman Nathan Williams, who drew his take of PNW's lion mascot and impressed the judges with the level of creativity.
PNW Intramural Director Matt Dudzik said the art contest is part of the intramural program, which people typically think of as sports only. The contest was open to all students (from both campuses — Hammond and Westville), but the painting of the mural will only be done at the Hammond campus.
"Our program is unique with the variety of activities we offer from the traditional flag football, volleyball and soccer, to the nontraditional activities such as the mural contest, baking and gardening," Dudzik said.
"We try to offer something for everyone. You don't have to be athletic or into sports to find something to join in our program. We offer these nonathletic activities, but still keep the sports theme or concept by making these events a competition."  
Dudzik said each fall, the intramural program sponsors an event called Intra Mural, happily pointing out the play on words.
The art contest gives participants an opportunity to design a mural on poster board with a theme based on the activities that take place in the Fitness & Recreation Center.
This year's theme is in celebration of the 65th anniversary of the intramural program at the Hammond campus. Some of the criteria for winning is whether the artist carried out the theme, creativity and meaning (does it tell a story, to make a statement or is it just great visual appeal).
Dudzik said participants have a short window in which to turn in their drawing. The winner of the best drawing gets to paint their mural on the running track wall in the Fitness & Recreation Center.
This event is part of the university's intramural program, which offers more than 40 activities. "The goal of our program is to get everyone at the university involved. We don't want to limit people who may not want to participate in anything athletic," Dudzik said.
Williams, the winning student, said he jumped at the opportunity to participate in the contest. He said he actually drew the lion last year, polished it up and decided to submit it for the contest. He was among nearly a dozen students who entered.
"This is my first semester here," he said. "I figured why not leave my mark on the school while I'm here? I heard about the contest and decided to participate, because the university's mascot is a lion."
Williams said that in Egyptian mythology, Sekhmet is the warrior goddess and goddess of healing, and known as the fiercest hunter.
A couple of weeks ago, Williams began using the second-floor wall as his canvas. He said it took him about six hours to begin painting the brilliantly colored red and orange lion on the wall, and he is about 90 percent complete.
Williams' mural, which joins seven other murals at the second-floor track of the center, will inspire people to run and to do a "few more laps," Dudzik said.
"We've had positive responses from the people who run up there on the track," he said.
A helping hand for IUN students, staff through RedHawks Nest food pantry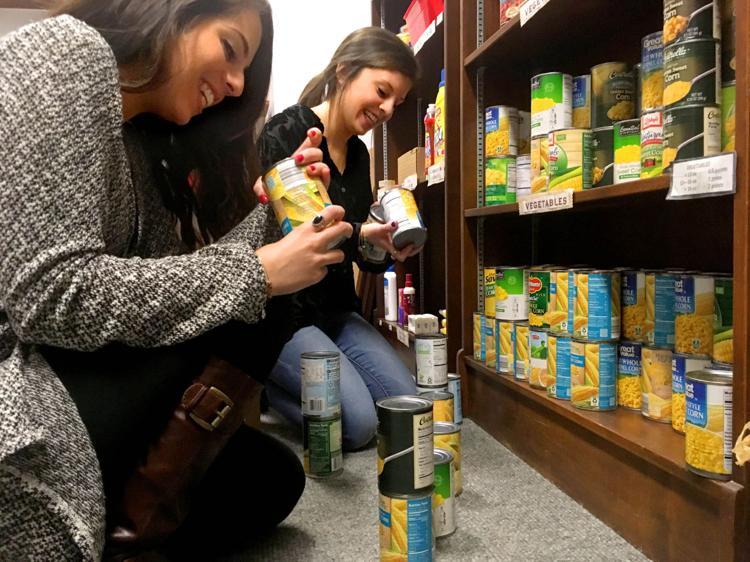 GARY — An Indiana University Northwest organization led by two sisters has committed itself to eliminating food insecurity among students and staff at the school.
The RedHawks Nest food pantry offers nonperishable food to students, staff and faculty once or twice a week from a small room in the Moraine Student Center. The pantry opened in March 2016. The university-sanctioned club that runs it is led by graduate student Victoria Morales and junior Alexis Morales.
"A lot of people don't have the things that we take for granted," Victoria said. "It kind of hits home when you see students on your campus hurting."
A 2016 study by the National Student Campaign Against Hunger & Homelessness showed more than 1 in 5 students with "very low levels of food security," and nearly half had faced some degree of insecurity in the previous 30 days.
"Our goal was to try to end hunger on campus, at least with students," Alexis, a business finance major, said. Then, after opening the pantry, "we realized there was a need to open to faculty and staff."
The Morales sisters began collecting for food drives while they were students at Lake Central High School, and continued in college, donating to food pantries.
But "we wanted the food to go back here — to students here," Victoria said.
RedHawks Nest emerged from discussions among faculty, administrators and students, including Victoria, who was vice president of the Student Government Association at the time.
The pantry received an early boost from Philanthropy Week activities in the fall of 2015. A KanJam tournament hosted by the athletic department collected 900 cans of food, and a sociology class taught by Dustin Cantrell donated hundreds more.
Other food drives, including a recent School of Education breakfast-food collection, have helped sustain RedHawks Nest, as have informal donations of food and money.
"Little by little, it's started to grow," Alexis said. "The campus has been very supportive."
The pantry typically has eight or 10 visitors during openings of an hour or two, scheduled as time allows for the Morales sisters and the several volunteers who help them. They send out announcements of the pantry's hours via university email, and are working to set up a Facebook page.
Patrons need only prove their status as students or employees. "There aren't any income requirements, or anything like that," Alexis said. 
The food is assigned a point value ranging from one-half to three points. Patrons are allowed a set number of points — last week, which was final exam week, they could shop for 20 points' worth of food.
The Morales sisters hope the pantry continues to grow — and hope it will continue beyond their time at IUN.
"I think giving back is my way to help IU for all it's done for me," Alexis said. "I'm investing into something I hope can continue into the future."
Valparaiso University professor honored with distinguished teacher award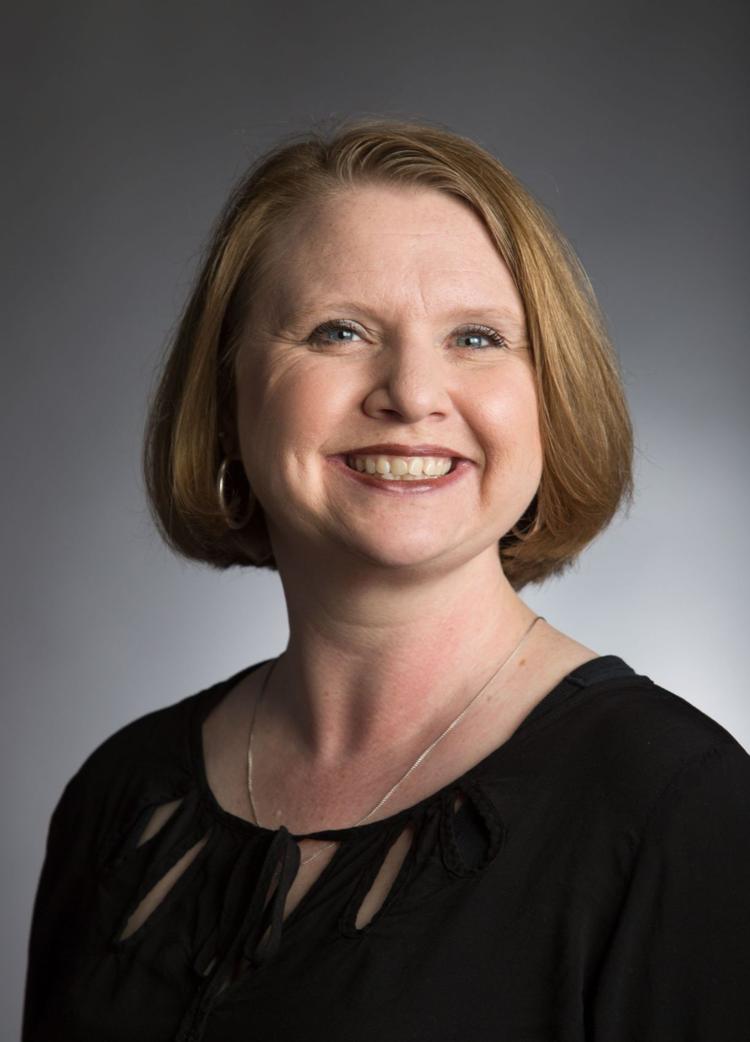 VALPARAISO — Amy Atchison knew early on her passion in life.
A self-proclaimed "Army brat," Atchison, now associate professor of political science and international relations at Valparaiso University, she and her family traveled the world.
While a third-grader living in Saudi Arabia, Atchison recalled, she began pondering the politics of the world.
"The government said I couldn't do things because I was a girl. I was questioning the government's control over life and how does this happen," she said.
The passion of answering the questions "how" and "why" never left Atchison despite being detoured into the corporate world for 10 years working as a corporate training manager and IT project manager before deciding to go back to school and earning her doctorate in political science.
A professor at VU for seven years, Atchison said she tries to instill in her students that passion for exploring and understanding how the political world works.
"I don't do it as to mold their minds. I don't care what their political bent is. I want them to make an evidence-based argument for their position. I feel like I'm doing my job when they can make their arguments," she said.
This past week, she was awarded the Valparaiso University Alumni Association Distinguished Teaching Award during winter commencement ceremonies.
"I was really surprised. We have so many incredible professors at VU. I have so many colleagues who are deserving," she said.
In addition to teaching classes from international humanitarian law to politics in developing states to introduction to political science, Atchison concentrates her research in politics and gender issues. She provides gender pay gap workshops for graduating female students and does research relating women officeholder's effect on environmental policy.
"If you have more women in positions of power, policy is more favorable to women," she said, adding she specifically studies labor market policies and how to make them better for working moms.
Atchison said she's also a proponent for hands-on activities and using simulations in the classroom to allow students to "figure it out" themselves instead of lecturing on a concept.
Atchison is also co-authoring a book with a Rutgers University professor, tentatively titled "Survive and Resist." Published by Columbia University Press and due out in 2018, she describes the book as dystopian fiction, used to explain bad government. While planned for use in the classroom, they hope to gain a popular audience.
In addition, Atchison sponsors the university's Red Cross Club and is chairperson of the Northwest Indiana Red Cross advisory board.
PNW continues to foster McNair Scholars, those from underrepresented segments who go to grad school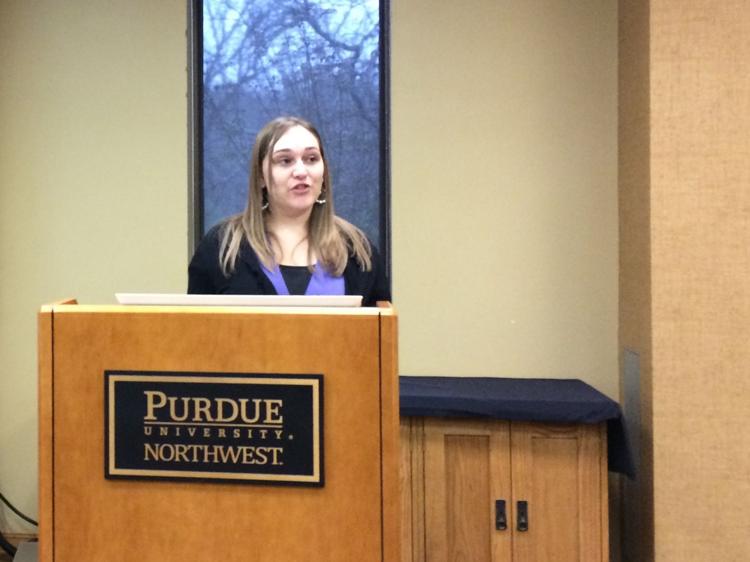 WESTVILLE — The McNair Achievement Program, which has been at Purdue University Northwest for more than 30 years, continues to produce scholars who go on to earn graduate degrees across the United States.
PNW senior Jessica McGuire, at the Westville campus, and junior Ellis Moore Jr., at the Hammond campus, are two McNair scholars who will go on to graduate school.
The McNair Achievement Program at Purdue University Northwest is a federally funded program of the U.S. Department of Education. The program's goal is to increase graduate degree awards for students from underrepresented segments of society.
In mid-November, McGuire, of LaPorte, participated in the McNair Scholars Forum Series at the Westville campus where she presented her research topic, "The Investigation of Intimate Partner Violence and its Relationship with Ambivalent Sexism and Social Media."
McGuire, who will graduate in December, said she worked on the project more than a year with her professor and mentor Christabel Rogalin. McGuire said she conducted an online survey of about 262 introductory psychology and sociology students at the Westville campus measuring their social media use and their relationships with intimate partners. 
"We found that people are using social media to engage in electronic surveillance of their partners, looking at their profiles and keeping tabs on their partner," McGuire said, among other things.
McGuire said she is proud to be a McNair scholar and plans to enroll in the graduate counseling program at the Hammond campus.
Moore, 21, a chemistry major and applied mathematics minor at PNW, said chemistry is so much more than just the study of matter.
"The periodic table is the building blocks of the universe, and chemistry can offer a world in which chemists can research new ways to answer the problems that press our world," he said.
Moore said he hopes to one day win the Nobel Prize in chemistry. As part of the McNair program, he had an opportunity to participate in the Summer Research Opportunities Program at Michigan State University
"With graduate school being in the near future, I hope to work with Argonne National Labs and apply to the University of Chicago where I hope to do further research into renewable energy, artificial photosynthesis, and energy conversion and/or capture," he said.
"I am forever grateful for everything the McNair program has done for me especially the guidance, not to mention the university visitations, laboratory visitations, GRE prep, volunteering for the community, workshops, academic support and making the dream of going to graduate school become a reality."
The McNair Achievement program was named for Ronald E. McNair, the second African-American to fly in space, who was born in Lake City, South Carolina, where he graduated valedictorian from Carver High School in 1967.
McNair was nationally recognized for his work in the field of laser physics and was selected as one of 35 applicants from a pool of 10,000 for the astronaut program in 1978. McNair died on Jan. 28, 1986, in the fiery explosion of the Space Shuttle Challenger, along with six other crew members.
In honor of his memory and excellence, the Ronald E. McNair Post-Baccalaureate Achievement Program was created and implemented nationally at several institutions.
Purdue Northwest, which has participated in the program since the 1980s, is one of two universities left in the state still funded.
For fiscal year 2017-18, PNW received $324,919 to operate the program. Of the total, nearly 90 percent came from federal dollars and the remainder from nongovernmental sources.
Roy Hamilton, assistant vice chancellor and director of the McNair Achievement Program at PNW and Michael Hines, McNair program coordinator, said one of the program's goals is to transform lives.
"We believe that the graduate education that our scholars receive produces leaders in this country," Hamilton said. "Students from all walks of life have been part of this program."
Valparaiso University professor using personal stories to tell Region's history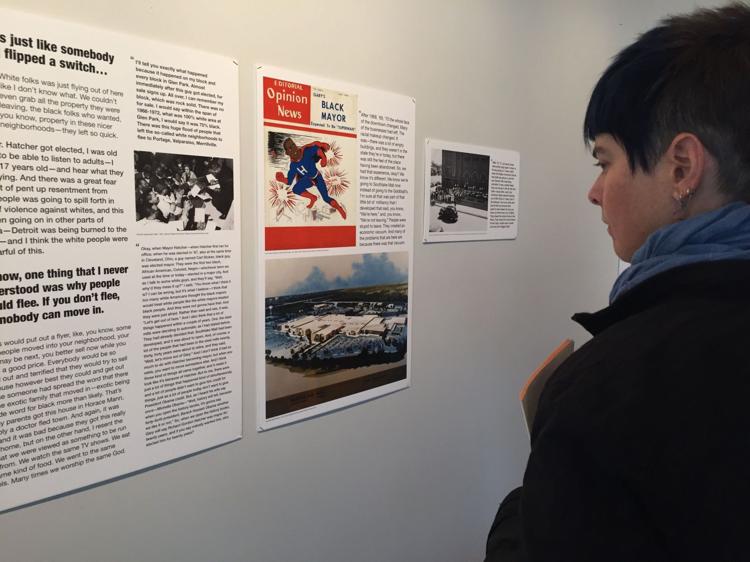 VALPARAISO — For an English professor, Allison Schuette has a passion for history, especially that of Gary and Northwest Indiana.
The two subjects are meshing because of Schuette's involvement in Flight Paths: Mapping Our Changing Neighborhoods, an initiative of the Welcome Project she and Valparaiso University professor of art Liz Wuerffel launched in 2015.
"Creative nonfiction is a genre that is very interested in how people live. I am somebody who listens and loves people's stories," Schuette said. "I'm also curious about the broader story."
The Welcome Project collects oral histories of Region residents, especially of residents whose roots are in Gary, she said, adding they discussed why their families stayed or left Gary, leading to the de-urbanization of the city.
Flight Paths takes it one step further. Once completed, it will be an interactive documentary website. People will be able to explore the history of Gary, listen to personal stories and learn about the individual neighborhoods, businesses and organizations that made the city what it was. It also will zoom into the 1950s and 1960s, to talk about the "opportunities and resistance of (white) flight, not just the flight itself," she said.
Schuette said it isn't just a black-and-white story, either, as they plan to look at the various ethnic groups that migrated to Gary and their effect on the Region.
"My hope is that the people can put their family experience alongside the regional neighborhood so that their family story is understood in a broader narrative," she said.
The project, estimated to take 5 to 7 years, also will have an interactive timeline and interviews with historians.
Schuette said while Gary has its particularities, what happened in the city is reflective of what has happened in other large urban areas, such as Detroit.
"We want to look at how do our family stories fit into the national narrative," she said.
Schuette recently received the Philip and Miriam Kapfer Endowed Research Award, which will allow her to take a semester off from other duties and concentrate on the project.
Her first priority is interviewing Region residents and former residents. While they have collected 40 interviews so far, she's hoping to more than double that amount. In particular, she is looking for people with ties to the Small Farms, Black Oak, Brunswick, Ambridge Mann, Pulaski and Glen Park neighborhoods of Gary.
The project also received a National Endowment for the Humanities grant for design and creation of a storyboard. They are applying for a second round, which will allow them to build the prototype of the website, and a third cycle, which will allow them to complete the website.
Schuette said the project is not solely her own. In addition to Wuerffel, professors Heath Carter, of the history department, and Bharath Ganesh-Babu, of the geography department, are instrumental in the project. Also working on the project are Indiana University-Purdue University Indianapolis geographer Vijay Lulla, Pacific Lutheran University graphic designer Jp Avila and Jim Lane and Steve McShane, of the Calumet Regional Archives.
Ivy Tech Veteran Student Services Program helps military vets accomplish education goals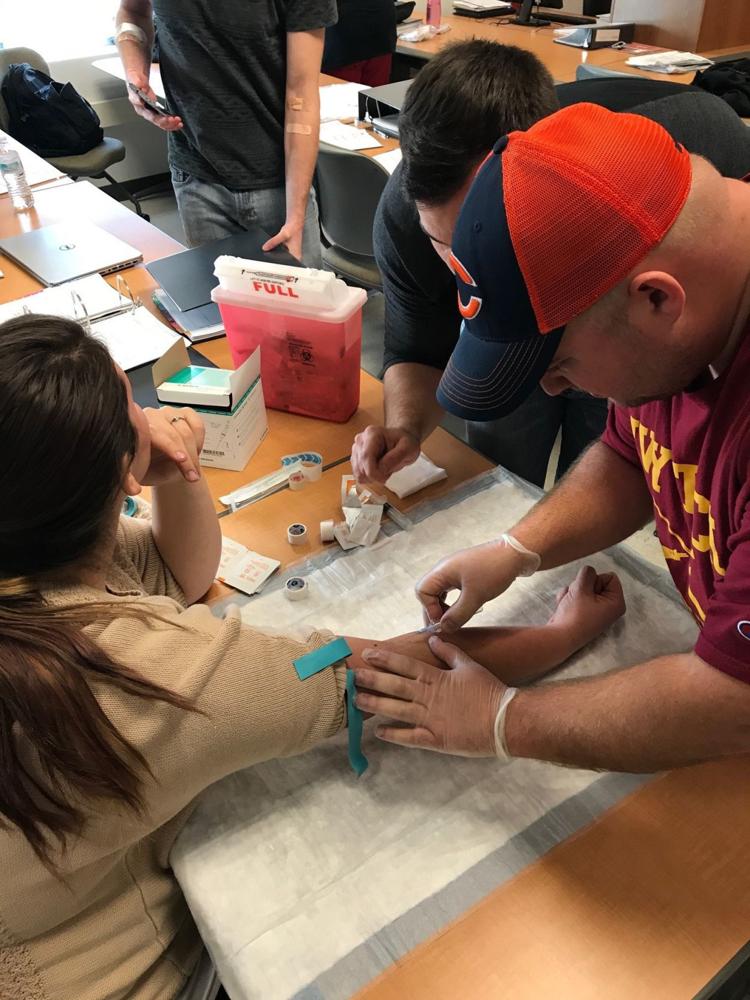 Choosing to serve in the United States military requires dedication and hardship, and men and women transitioning from deployment, active duty or the reserves can find assistance pursuing their educational goals at Ivy Tech Community College through the Veteran Student Services Program.
"Ivy Tech is an affordable college where you can maximize your VA education benefits, prep for transferring to a four-year school and build your network," said Adam Grooms, Ivy Tech associate director of Veteran Services based at the South Bend campus.
Grooms, 38, served nine years in the U.S. Army as a specialist with two years in Korea, one year in Iraq and the remaining time with the U.S. Army reserves in Kingsbury, Indiana.
"Veterans come out of the service expecting to have a job similar to what they had in the military," he said. "However, they find they need a certificate or a degree."
The Veteran Student Services Program helps veterans apply for and manage the benefits they've earned, and provides access to additional resources in the community, Grooms said.
"We currently have roughly 300 students utilizing this program at seven campuses — East Chicago, Gary, Valparaiso, Michigan City, South Bend, Elkhart and Warsaw," Grooms said.
Various programs can help veterans achieve their goal of getting an education. Federal Veteran GI Bill benefits include the following:
Chapter 30 — Montgomery GI Bill for Active Duty provides a monthly stipend based on enrollment.
Chapter 31 — Vocational Rehabilitation and Employment provides payment of tuition and fees, books and supplies and a monthly stipend based on enrollment.
Post 9/11 and Transfer of Entitlement — Based on a percentage of eligibility and enrollment, this can provide help with tuition and fees, a book stipend and basic allowance for housing.
The Indiana Department of Veterans Affairs also offers two veteran education benefits. Tuition and fees are provided for the child of a disabled veteran. Purple Heart recipients also can receive help with tuition and fees.
Military tuition assistance is available to those who serve in the Air Force, Army, National Guard, Navy, Marines and Coast Guard.
Success is in the details
Understanding and applying for these federal and state veteran education benefits often requires guidance, which is provided by Ivy Tech students who are part of the program's work/study system at each campus, Grooms said.
Mitchell Chmielewski, who served four years as a senior airman with the U.S. Air Force, provides that assistance at Ivy Tech's Valparaiso campus.
"I greet all veterans. I go through the finances and benefits and explain what each one means," Chmielewski said.
The 25-year-old LaPorte resident also works with other advisors to set up class schedules for veterans and provide access to other services in the area.
"It's important because a lot of veterans don't understand how the benefits work, how to access them and where to go if they have an issue," Chmielewski said.
Some veterans plan to transfer to four-year institutions after completing their education at Ivy Tech.
Chmielewski is one of them.
He applied for the volunteer work/study position with Grooms to help other veterans while he completes his own associate degree in the business administration program.
When he receives his associate of applied science degree, Chmielewski will transfer to Valparaiso University, where he will pursue a bachelor's degree specializing in finance.
Ivy Tech offers a military tuition rate of $111.15 per credit hour, and many veterans can get academic credit for their experiences while serving in the armed forces, Grooms said.
Role of school counselors evolving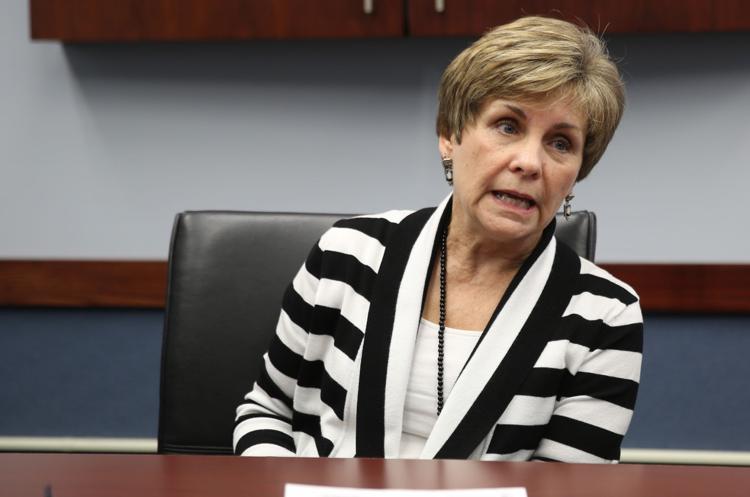 HAMMOND — The traditional role and responsibilities of guidance counselors in schools across the country, including Northwest Indiana, has evolved with professional school counselors trained to do much more than before.
Graduate students in the School of Education and Counseling at Purdue University Northwest are doing clinical work in local schools and counseling centers.
PNW professor Bonnie Colon, who was a school counselor for 15 years, said the university offers programs in clinical, mental health and school counseling. She said there are certificate programs in addictions and in expressive arts, where students learn how to use artistic expression in therapy with their clients.
"We try to give our students a realistic view of what they will face in schools and in the facilities that they work in," she said.
Colon said counseling students to prevent suicide is another area that graduate students focus on. She said the social and emotional issues that young people face is on the rise, and with that sometimes comes drug and alcohol abuse.
"Suicide among adolescents is also on the rise, and Indiana has one of the highest rates of suicide among children and adolescents in the country," she said.
"There is a focus in the schools on mental health counseling. In order to be a licensed educator in Indiana, you must have the suicide prevention training. We focus on suicide assessment and suicide response. Our students in counseling are required to have that training to be licensed," Colon said.
There are two major counseling programs at the PNW Hammond campus, the School of Education and Counseling and Marriage and Family Counseling. In the fall of 2018, those programs will come together in one building at 7030 Indianapolis Blvd., in Hammond.
The Marriage and Family Therapy Center will begin classes at that location in spring 2018. The School of Education and Counseling program will begin classes at that location in fall 2018. Both programs will have classrooms and private therapy rooms.
CHALLENGING BUT REWARDING
Megan McClymont, of Cedar Lake, who is a third-semester graduate student, said she is looking forward to working in a public school.
"I really believe in this program and I know students need this kind of support," she said. "I'm taking the core classes now. Working in a school is going to be challenging but also really rewarding. I want to do mental health counseling in the school system."
Maggie Musillami, of Whiting, who will graduate in December, is doing an internship at an outpatient clinic in Munster and she works at the school's counseling clinic which sees children and adults in the community.
Musillami said typical outpatient services may include seeing people with adjustment disorders, personality disorders, anxiety, depression, drug abuse and suicidal ideation.
"I'm taking everything that I've learned over the past couple of years and applying it," she said. "We're required to do 900 hours in clinical mental health. The internship gives us a chance to work with clients and give back to the community."
Crystal Garcia, of Merrillville, is in her second year in the graduate program, and is focusing on mental health counseling for an additional certification in addictions and the expressive arts. "I'll be looking for an internship in the spring," she said.
The School of Education and Counseling received a $20,000 grant from the Lilly Endowment Comprehensive Counseling Initiative intended for the school principal and counselor preparation programs. Money from the grant will be used to host a program for school principals and counselors on Nov. 14 at the Hammond campus.
The guest speaker is Cynthia Mose-Trevino who is in her third year as principal at Calumet New Tech High School in the Lake Ridge New Tech Schools. Before that Trevino was a school counselor.
Colon said the purpose of the funding is to help "bridge the gap" between the traditional roles of school counselors and those of the transformed school counselor.
The Lilly Endowment promotes the expansion and enhancement of school counseling programs in Indiana so that counselors can utilize their knowledge and skills to promote the healthy academic and personal development of all the students with whom they work.
IUN addresses sexual misconduct through education, awareness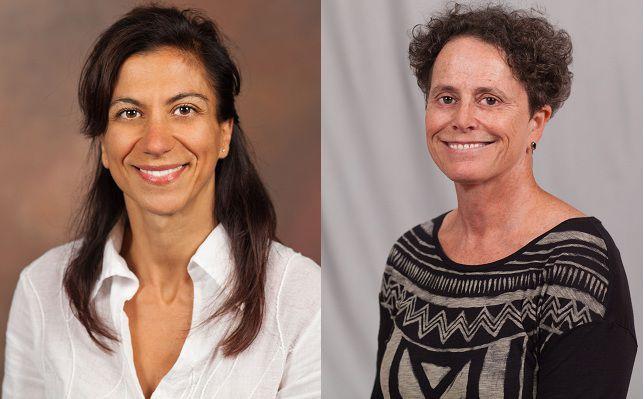 GARY — Indiana University Northwest has joined its fellow IU campuses as well as colleges across the country in an effort to address the impact of sexual misconduct on their students.
IUN's status as a nonresidential campus makes its approach to the issue different from a campus like IU Bloomington, those involved with IUN's effort said.
"We don't have a lot of reports of sexual assault on our campus," Associate Vice Chancellor and Dean of Students Beth Tyler said. But "we have seen statistics that suggest Indiana has a lot of problems in the community."
So, IUN is focused on educating students about healthy relationships, understanding consent, "bystander intervention" and other topics intended to help prevent misconduct ranging from sexual harassment to assault.
"We want to do what we can to help our students become educated about these issues," Tyler said. "That's really the spirit in which we're approaching this."
Educational programming so far this school year has included an interactive play offering guidance on the role people can play in stopping sexual violence; a program featuring police, prosecutors and counselors encouraging students to report assault; and a presentation by documentarian Byron Hurt titled Locker Room Talk or Toxic Masculinity?
"The problem we're trying to solve is awareness, knowledge," Tyler said. She said the goal is to go beyond basic "risk reduction" to prevention of misconduct.
That includes encouraging bystanders to intervene if they see signs of potential misconduct. "They can play a part in interrupting something before something bad happens," Tyler said.
IUN has established a 13-member Sexual Violence Prevention and Awareness Task Force that includes administrators, faculty, campus police officers and students.
Gabriela Jaimes, a member of the task force and the student government president, said a statistic that struck her is that as many as 90 percent of misconduct cases go unreported.
"We definitely want students to know, if there is a case of sexual harassment, to report it," said Jaimes, a Cedar Lake resident and chemistry and Spanish major. "Nobody deserves to be in a situation like that."
Monica Solinas-Saunders, an associate professor in the School of Public and Environmental Affairs, is also a member of the task force. She said the problem of sexual assault, which impacts as many as 1 in 5 students, will take a change in thinking that "we understand will not happen overnight."
"We want to move forward with programs that create a new culture against sexual assault," she said. 
Solinas-Saunders also noted IUN's difference from residential campuses, which allows its environment to be more controlled. But "the students here do everything young people do; they just do it off campus."
And students don't leave their experiences behind when they enter campus.
"Students bring their own trauma to school and their problems become our problems," Solinas-Saunders said. Additional counseling services, including support groups, and faculty and staff training could help students deal with that trauma, she said.
Tyler, who is involved with the Lake County Sexual Assault Response Team, or SART, said connections to law enforcement, health care and other agencies will be important.
"One of the things we'll be looking at with our strategic planning process is how we can bring in community partners," Tyler said.
Jaimes said students are planning several projects for next semester, including a denim day to show solidarity in support of assault victims and a red flag campaign to raise awareness of toxic relationships.
Jaimes said the latter campaign will involve the posting of red flags around campus, printed with warning signs of an unhealthy relationship.
"There are definitely some big red flags that show you're part of a toxic relationship," she said. "The big message is we deserve better."
Valparaiso University professor receives German Cross of the Order of Merit
VALPARAISO — In two weeks, Christopher Cock will be standing in the spot where Martin Luther posted his 95 theses 500 years ago.
Luther's act led to the Reformation of the Christian religion — the birth of the Protestant movement.
"It is hard to come up with words to be in these places on this day of the 500th anniversary," said Cock, a Valparaiso University professor of music, founder of the Bach Institute and Phyllis and Richard Duesenberg Chair in Lutheran Music.
It will be the sixth time Cock has led the VU Chorale in performing the music of Johann Sebastian Bach in Germany. This time the chorale will perform at St. Thomas Church in Leipzig, where Bach performed and taught, and at Castle Church in Wittenberg, where Luther posted his theses.
The chorale has traveled to Germany since 2004, the same year the Bach Institute was formed. The institute explores Bach's life through music, history and religion.
Cock, a native Californian who has taught at VU for 22 years, also recently received the Cross of the Order of Merit award from the Federal Republic of Germany for his work in furthering relationships between the two countries through music, religion and education.
"They give it to people from a broad array of fields in recognition of their service or work that furthers German and American relationships," said Cock, adding he was notified for the recognition in August and received the medal during a ceremony Oct. 3 in Chicago.
"I was nominated by someone within the German government," he said. He doesn't know who that person is. "I was completely surprised."
Cock said the university's ties with Germany dates back to 1925 when a group of Lutherans, who identified strongly with their German roots, purchased the university.
Cock fell in love with the music of Bach at an early age. He uses Bach's music to teach his students, not only about music but about the Lutheran religion.
"I performed it as a younger person in many ways," Cock said. Early on, he sang Bach's music in translated English, but now teaches his students in Bach's native German, he said.
The music, while aimed to provide lessons in the Lutheran religion, is "deeply spiritual" and resonates far beyond one time period or one theology, he said.
"It is the integration of the idea of music and text and the way it resonates with people. It is deeply spiritual music written for a Lutheran audience, but it became what it is today because it has a deeply spiritual idea that transcends Lutheran theology," Cock said about Bach's music.
In addition to teaching, Cock, a tenor, has been a performer for 35 years, appearing with The Los Angeles Philharmonic, Florida Orchestra, Oregon Bach Festival, Mormon Tabernacle Choir and, in 2002, made his solo debut at Carnegie Hall.
Ivy Tech Foundation's Chancellors' Scholarships help students achieve goals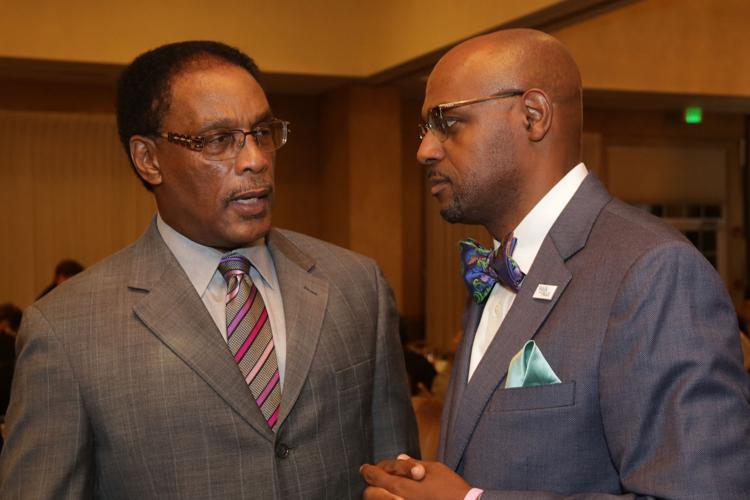 For 28 Ivy Tech Community College students receiving a Chancellors' Scholarship, it means more than just being recognized for their achievements in classes and life. It also means they can have some peace of mind going forward.
Scholarships provided by the Ivy Tech Foundation at the 16th annual Ivy Tech Foundation fundraising event Oct. 4 at Avalon Manor totaled approximately $42,000, with each student receiving between $1,400 and $1,500.
"This means I'm not worrying about paying for my classes. I didn't have to set up a payment plan," said Jasmine Wade, of Merrillville, a 26-year-old studying to be a physical therapy assistant at Ivy Tech's Merrillville/Crown Point campus.
"This scholarship will let me concentrate on my studies and work a little less," said Wade, who works as wait staff at Baker's Square Restaurant in Merrillville. "I was crying when I found out I was receiving a Chancellors' Scholarship. God really blesses me."
Wade's career goals include completing Ivy Tech's physical therapy assistant program, then transitioning to a four-year university to become a physical therapist. She said she chose Ivy Tech, because the community college "gives students like me the same education as a four-year university. It's affordable and gives me a chance to become a better person in life by having an education."
She said she plans to return to her alma mater, Merrillville High School, to motivate students who want to major in the physical therapist assistant program.
Lori Mitchell, 41, recently moved to Valparaiso from Pierre Part, Louisiana, with her family when her husband's career brought him to Northwest Indiana.
"As a non-traditional student, I see in myself, a higher level of maturity and focus; a focus that is keeping my eye on the prize of graduation. I struggle with personal health issues but am determined to succeed. My drive comes from wanting to contribute to the support of my family," said Mitchell, who is studying nursing at Ivy Tech's Valparaiso campus.
After completing her associate degree in nursing in fall 2018, Mitchell said she would like to attend Indiana University Northwest to receive her bachelor of science in nursing.
Right now, Mitchell said, "I take it one test at a time."
At  age 19, Jourden Bixenman, of Hebron, has learned how to balance school and work effectively to achieve a 3.7 grade point average while studying design technology at Ivy Tech's Valparaiso campus.
"I started taking classes when I was at Hebron High School," Bixenman said. "Throughout my high school career, I was given the incredible opportunity to become experienced in engineering and technology."
"Throughout my college career I have joined some clubs and am a member of the Phi Theta Kappa Honor Society, also only given to the top 10 percent of students on campus," said Bixenman, who also works two part-time jobs at Home Depot as a special services associate, and during the summer at Deep River Water Park in the maintenance department.
"Being a part of a variety of clubs has taught me a lot, has exposed me to different people and allowed me to create different relationships. Also, attending Ivy Tech allowed me to stay at home with my family and help pay for tuition, setting me ahead in my goals," said Bixenman, who will graduate this December.
She said receiving the Chancellors' Scholarship "is an honor" that enables her to pay for her education as she prepares to pursue a bachelor's degree in design technology with an eye to become an architectural drafter.
"I have a twin brother who's going to Ivy Tech. The helps my family financially," Bixenman said.
Purdue scientists push forward to learn more about the universe; first comes knowledge, then applications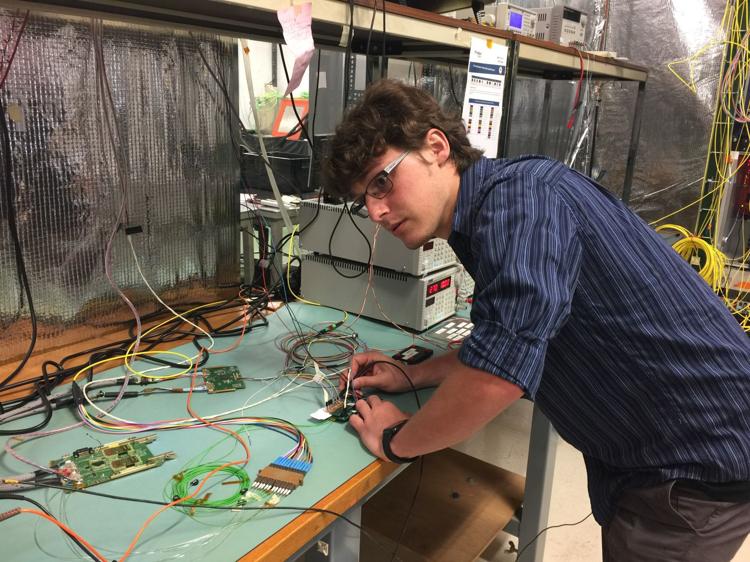 HAMMOND — A Purdue University Northwest physics professor and two students majoring in physics and mathematics spent weeks at CERN in Switzerland last summer doing scientific research.
Neeti Parashar, who heads PNW's high-energy physics program, has conducted research with colleagues on the Compact Muon Solenoid at CERN, the European Organization for Nuclear Research, a multinational research center in Switzerland.
Parasher, PNW junior Christopher "Eddie" McGrady and senior Christopher Perry went to Switzerland this past summer. At CERN, physicists and engineers are probing the fundamental structure of the universe.
According to CERN's website, scientists use the world's largest and most complex scientific instruments to study the basic constituents of matter — called the fundamental particles.
The particles are made to collide together at close to the speed of light. The process gives the physicists clues about how the particles interact and provides insights into the fundamental laws of nature.
It was just five years ago that Parashar learned she was among those on the winning team that won the 2013 Nobel Prize in physics. The prize was awarded to Peter Higgs, of the University of Edinburgh, and Francois Englert, of the Universite Libre de Bruxelles, for their discovery of the Higgs boson subatomic particle, dubbed "the God particle."
Parashar was among thousands of physicists who served on the winning team. At that time, Parashar said she had been working on the theory for 10 years.
She said it may be another 100 years before physicists really know how the particle can be used or what applications there will be for society.
"It's kind of like when an electron was discovered years ago," she said Monday in her office at Purdue.
"No one knew how electrons would be used when they were first discovered. Now we know that electron means light, electricity," she said.
"It's a building block. The boson is a theory that things in air, things in space, join up and stick together. The discovery itself is a crowning achievement. This particle had remained elusive for 50 years. It's a big deal for the entire physics community."
Parashar said the work scientists do at CERN is pure research, meaning they do not concern themselves with how they might apply what they are trying to understand.
"It's figuring out the structure of the universe," she said. "Are there particles that exist in nature that we are not aware of? There is a long list of fundamental questions that help us to know about our universe. These things are important to the world of science."
Parashar has been a faculty member at Purdue's Hammond campus since 2005. Supported by the National Science Foundation, Parashar has conducted most of her research on the Higgs boson at Fermilab in Batavia, Illinois, in partnership with the National Science Foundation. She also involved several of her students in the research.
"There is not an immediate application," McGrady said. "Relativity was discovered in the early 20th century, but it didn't have any applications until we started using GPS (Global Positioning Systems); now it's something we use all the time.
"We use quantum physics for the internet. We use electrodynamics for electricity. These are things that take decades to figure out the applications. It's a process. You have the mathematics, which starts the process. Then, physicists use the mathematics to figure out more about the universe. Somewhere down the line, engineers begin applying it. ... Understanding it eventually leads to application."
Ivy Tech's shared space in new Arts & Sciences building creates innovative learning environment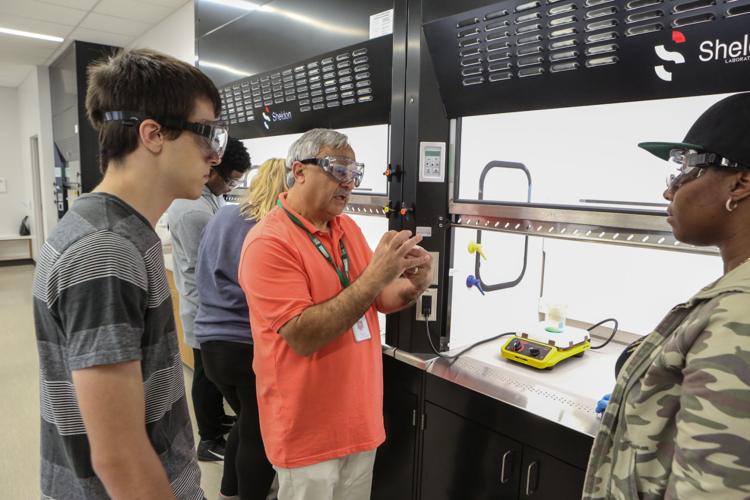 GARY — Ivy Tech Community College students will have access to state-of-the-art facilities in their portion of the new three-story Arts and Sciences Building at 35th and Broadway on the Indiana University Northwest campus.
That includes classrooms, and cutting-edge computer and science labs, the latter where students are now participating in real-time experiments.
Ivy Tech students also can take advantage of such shared spaces as an art gallery, a 500-seat professional main stage theater and a 100-seat black box studio theater, which are open to the community.
Other shared spaces include a commons area, conference rooms and a large lecture hall. Small rooms throughout the building are designed for quiet study or project work.
"We envision that students will embark on meaningful educational pathways, all within one building, that will develop and reinforce critical thinking, creative problem-solving and team-building skills," said Margaret Semmer, vice chancellor of academic affairs at Ivy Tech.
After nearly three years of planning, including planning for ways IUN and Ivy Tech students can share the building, the new spaces create an environment for innovative learning, Semmer said.
About 30 percent of the 126,300-square-foot, $45 million building is devoted to Ivy Tech programs, she said.
"Ivy Tech students will have the opportunity to include fine and performing arts courses previously not offered in the Region in their degree pathways," she said.
Dale Downs, dean of the Ivy Tech School of Liberal Arts and Sciences, said, "We have a great hope that this will be a pathway for medical school for students. We envision students starting at Ivy Tech who become doctors in Northwest Indiana," Downs said.
To that end, classes at the new Arts and Sciences Building include anatomy and physiology and chemistry, and some advanced placement courses, he said.
With this new facility, Ivy Tech will provide higher education opportunities for all students, Semmer said.
"Our vision is about open-enrollment access for those students who are unable to go to a four-year school," she said.
"For students who require remedial classes, those who have developmental needs and who are at risk, Ivy Tech is the answer. We want students to see this as a steppingstone to their future."
Semmer said other groups of students will benefit from classes and programs at the new Arts and Sciences Building, too.
"We have programs for adults returning to school. We also have a great relationship with K-through-12 schools in the area to offer dual-credit courses, so high school students can work toward their degrees while still in high school," she said.
"Our approach to education is different," Semmer said. "We really do believe there needs to be a relationship with students: We're not weeding students out."
In addition, instructors focus on teaching, not research, she said.
Currently officials are considering dual-degree admission with students admitted into both Ivy Tech and IUN programs, which would fit right in with the shared Arts and Sciences Building, Semmer said.
"We think this building will be great for students," Downs said, adding that Ivy Tech will continue to connect with business and industry throughout the community. "It could be a game-changer for Lake County and Northwest Indiana."