Attorney General Todd Rokita is taking his unprovoked battle with Indiana's local school boards and the state education establishment to the next level.
The Republican, originally from Munster, recently issued a second, expanded edition of his "Parents' Bill of Rights" that in 54 pages goes well beyond his initial 16-page screed over Critical Race Theory (CRT) and other "Marxist ideologies" that he originally claimed are "consistently being backdoored into Indiana classrooms."
Rokita's new handbook practically is a call to arms for Hoosier parents to swarm school board meetings, school administrator offices, teacher classrooms and the Indiana Statehouse demanding answers about everything their child may potentially encounter in a school building on any given day.
"We the parents have the duty to raise our families and are primarily responsible for what and how our children learn. It's not the government's job to raise our children, even if it wants to do so," Rokita said.
"Having your child's school and its employees work against you as you raise your family according to your Hoosier values shouldn't be allowed."
To that end, Rokita lists a series of topics he says parents should particularly be wary of because Rokita believes they have a "polarizing effect on education instruction."
Polarizing topics
They include: Critical Race Theory, Critical Theory, Critical Gender Theory, "Teaching for Tolerance," "Learning for Justice" and gender fluidity.
Rokita acknowledges none of these topics are aligned to Indiana's educational standards, nor are they explicitly being taught in Indiana schools.
Yet, Rokita also observes that, unlike other states, Hoosier lawmakers have not taken steps to prohibit instruction on these topics in Indiana classrooms, and he reminds parents they have a right to petition the Republican-controlled General Assembly to take such action.
In the meantime, Rokita's guide advises parents how to opt their children out of some types of classroom instruction, how to access school curriculum materials, how to file a curriculum complaint, and even how to run for their local school board — along with an advisory to contact their local state legislators if they want school board candidates to run under political party labels.
"Accountability in our schools requires each parent to examine what content is being presented to children in the classroom and what elected officials and school administrators are doing to maintain the best interests of our children," Rokita said.
"Parents interested in running for their local school boards should be educated on CRT and other controversial theories and work to hold school officials accountable for the content being taught in their schools."
Rokita's guide also delves into the rights of parents to make health care decisions on behalf of their minor children, advises parents how to complain about school face mask requirements amid the COVID-19 pandemic and discusses the abstinence-only foundation of Indiana's human sexuality instruction.
"It should be noted that schools are prohibited from asking students about their gender identity or sexual behaviors or attitudes in sex education classes, or any other classes," Rokita said.
Common schools mandated
In addition, Rokita makes a special point of using the term "government schools" to describe public schools as a hint at indoctrination, even though the Indiana Constitution specifies it's the duty of the General Assembly to provide "for a general and uniform system of common schools, wherein tuition shall be without charge, and equally open to all."
Rokita said his guide ensures "teachers, administrators, and school board members work for us" and "not the other way around."
"Many Indiana teachers are committed, passionate educators who would never contemplate using classroom time to indoctrinate students into specific political ideologies," Rokita said.
"But parents have learned they must stay watchful, and they need to understand their legal rights to participate in the part of their children's education that occurs outside the home, including in government schools."
A spokeswoman for the Indiana Department of Education, whose operations ultimately are controlled by Republican Gov. Eric Holcomb, said the agency has not reviewed Rokita's "Parents' Bill of Rights."
Meanwhile, the Indiana School Boards Association seemed to welcome it — if it brings an end to the verbal confrontations and meeting interruptions that followed the release of Rokita's first edition in June.
"If the Parents Bill of Rights 2.0 inspires more parents to engage in a civil dialogue with their local school board, the Indiana School Boards Association will be thankful."
Gallery: Valparaiso cemetery tour
From spooky to kooky at Old City Cemetery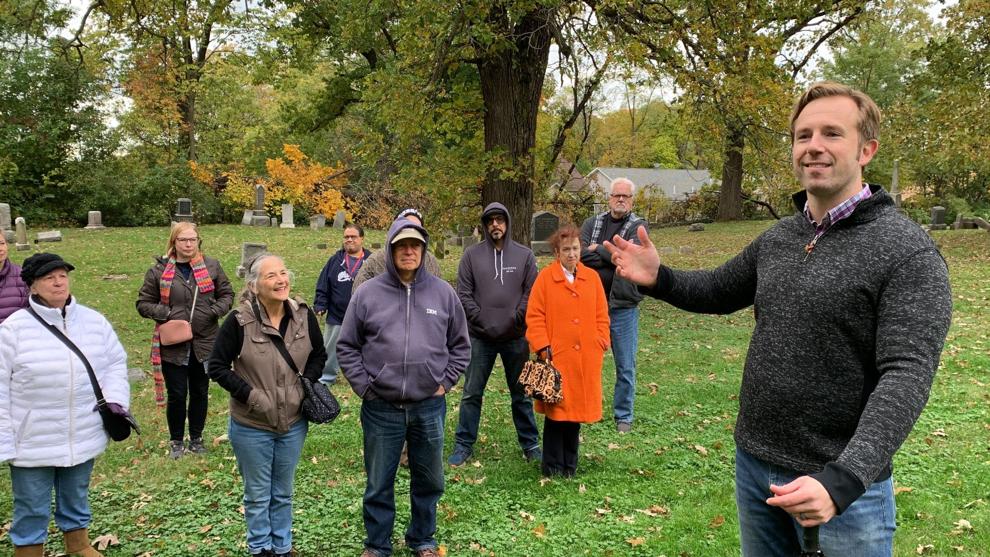 From spooky to kooky at Old City Cemetery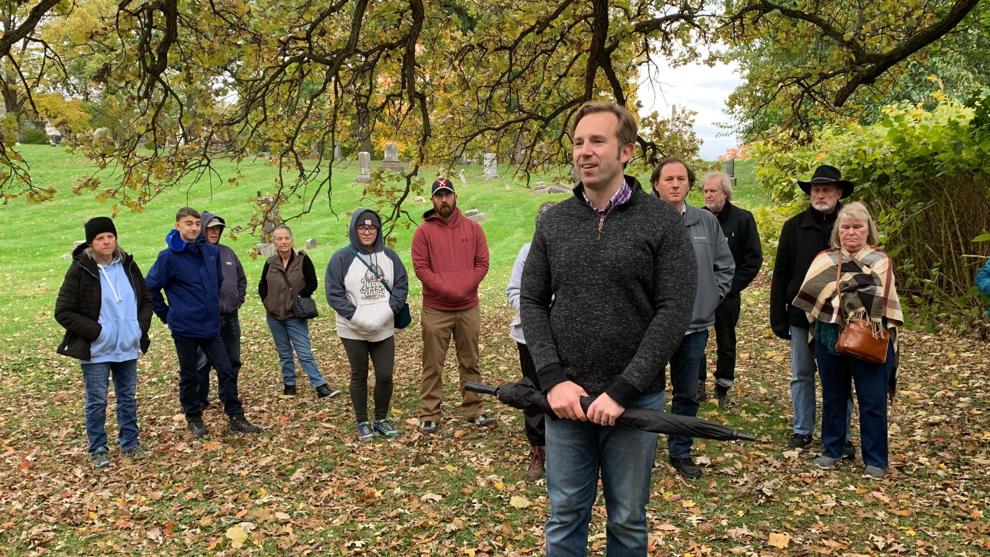 From spooky to kooky at Old City Cemetery
From spooky to kooky at Old City Cemetery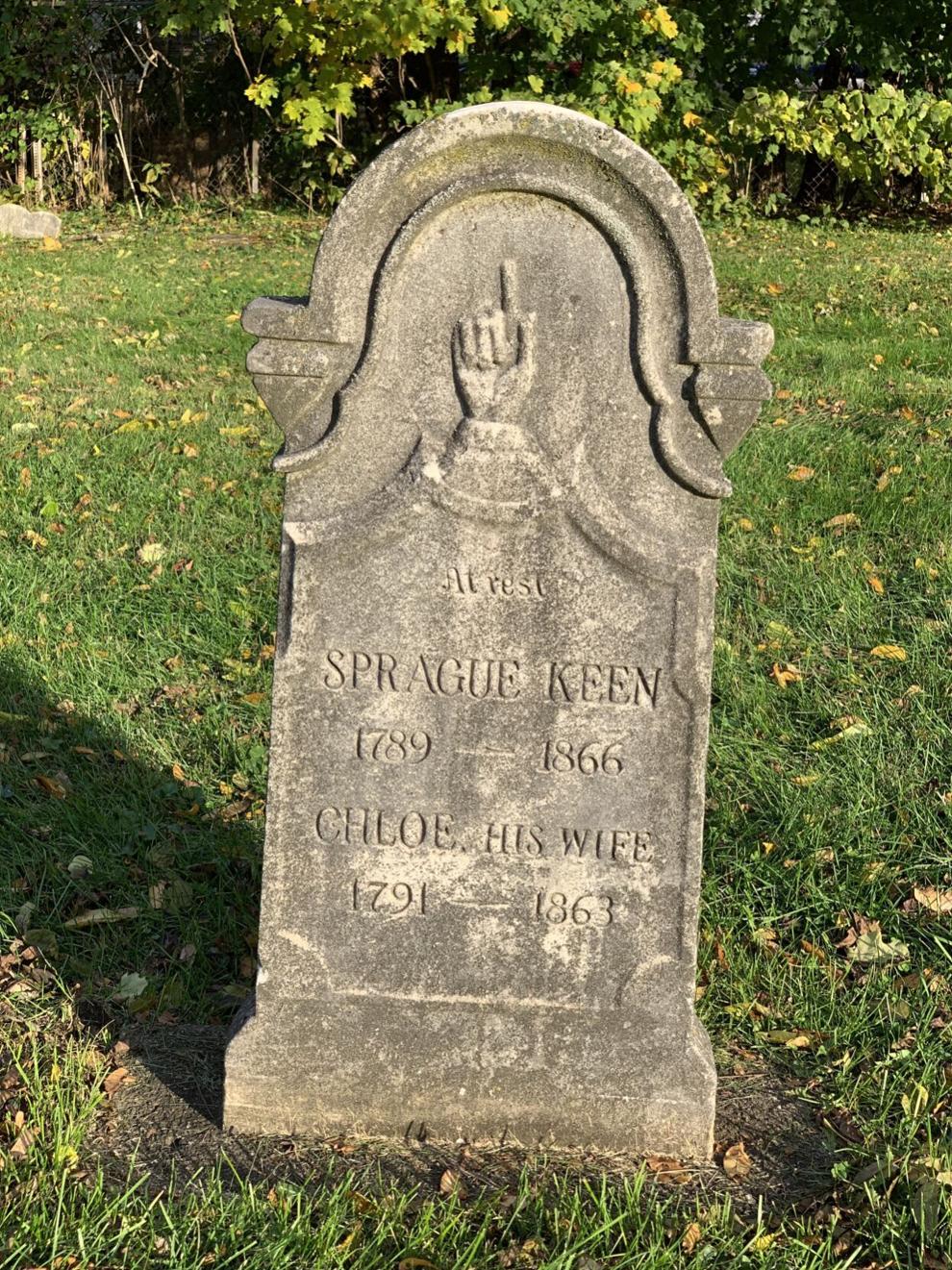 From spooky to kooky at Old City Cemetery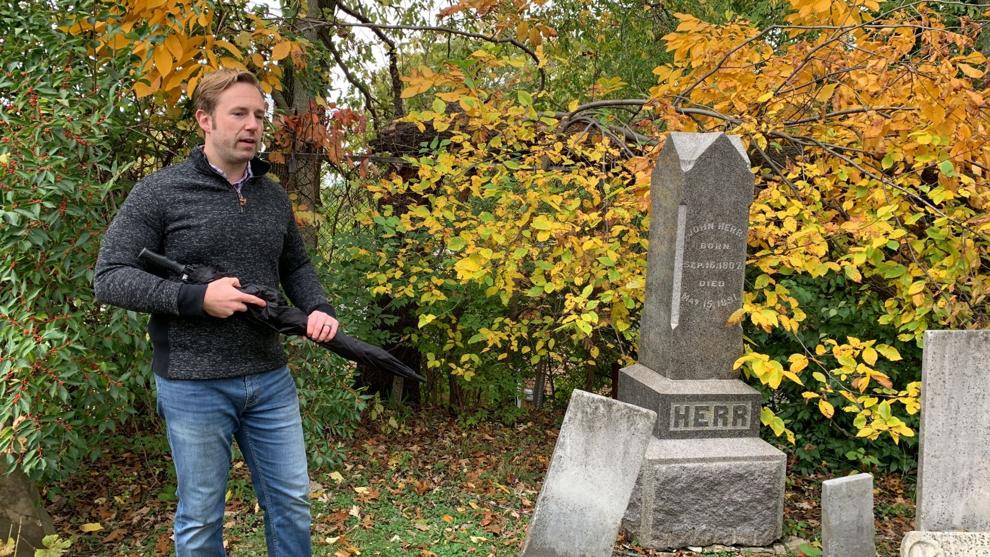 From spooky to kooky at Old City Cemetery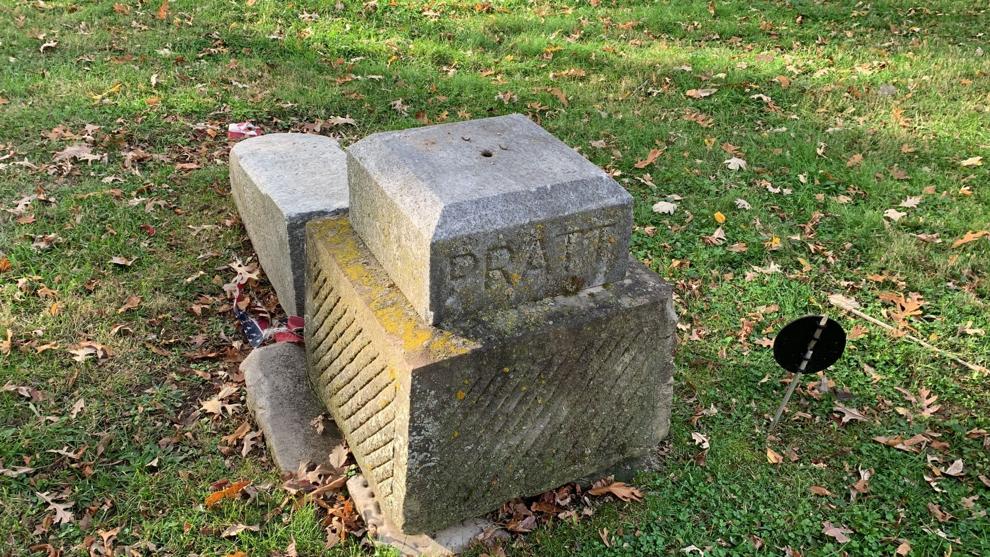 From spooky to kooky at Old City Cemetery
From spooky to kooky at Old City Cemetery