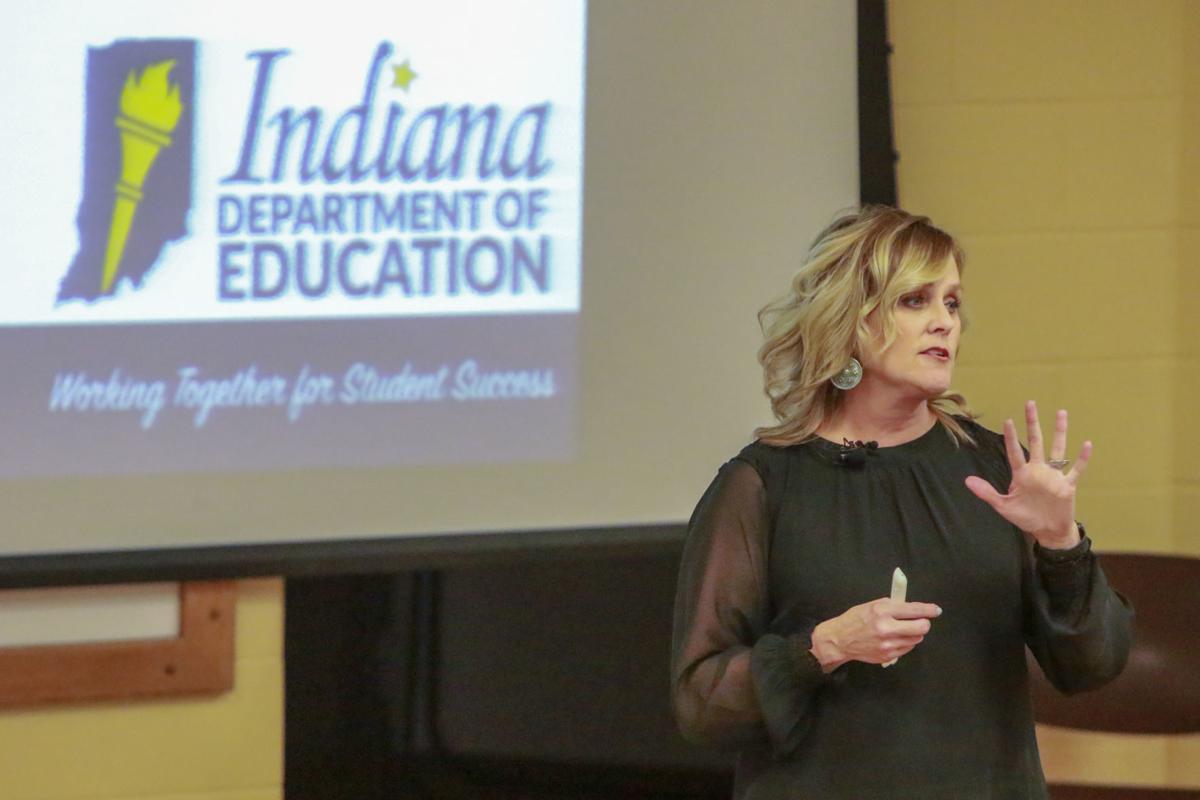 MERRILLVILLE — Indiana Superintendent of Schools Jennifer McCormick called upon Northwest Indiana educators to organize and contact their elected officials in a nearly two-hour event Wednesday night at Merrillville High School.
"There is a way you can use your voice," McCormick said. "And I even think we're underusing it. There's power in numbers."
McCormick spoke in Merrillville High School's Freshman Lecture Hall at the invitation of the Northwest Indiana Coalition for Public Education, a local nonprofit that advocates for legislation supportive of public education.
In her hourlong speech, McCormick touched on a number of legislative priorities in 2019, including K-12 funding, teacher pay and graduation pathways approved of by the State Board of Education in December 2017.
She took questions for about an hour afterward from the more than 160 current and former educators in attendance, some coming from as far as Elkhart.
Many expressed concern about the state's role in public education, pointing to districts' increasing reliance on referendum support to supplement state funding and the progress of a bill intended to make McCormick's position  governor-appointed in two years' time.
Despite the many challenges outlined in McCormick's talk, educators responded positively to the superintendent's presentation.
"She had valid points, she was informative," said Molly Dunscombe, a retired Merrillville teacher of 31 years. "If there was an opportunity for her to be superintendent again, I would vote for Dr. McCormick because I was impressed with what she had to say."
Check back later this week at nwi.com for more on McCormick's visit.