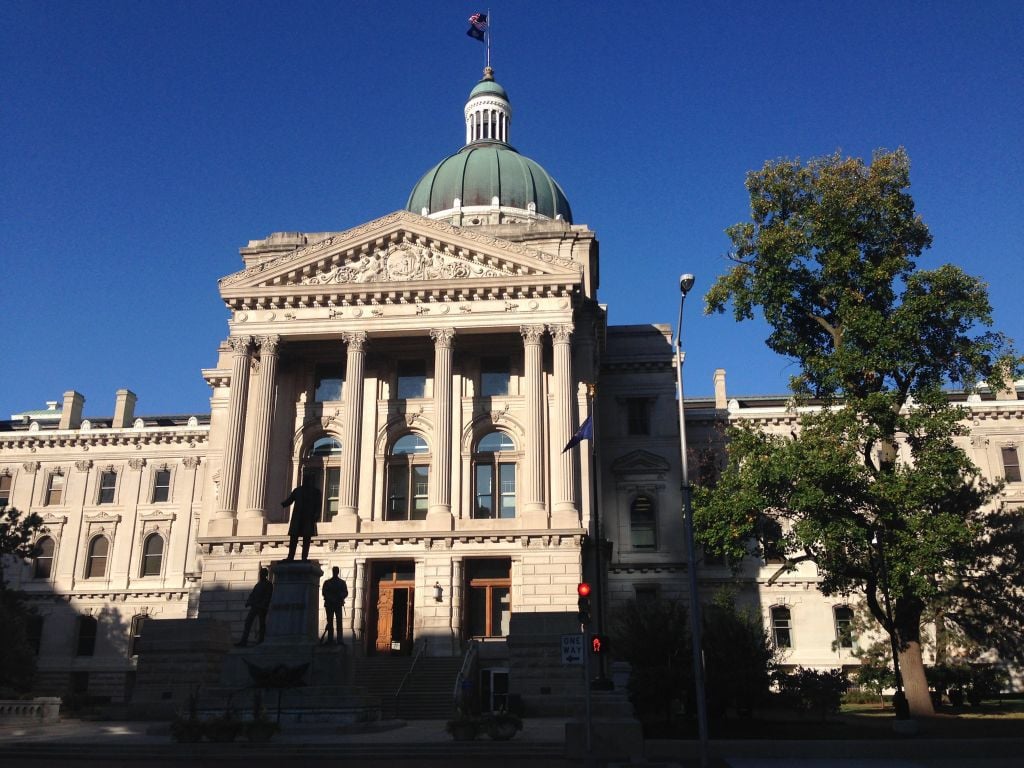 INDIANAPOLIS — Targeted requests of taxpayers to support teacher raises and retention have shown to have a marginal effect in increasing overall teacher salaries in public school districts.
The state legislative interim study committee on education made this finding Tuesday afternoon after hearing testimony from Austin Spears of the Indiana Legislative Services Agency.
The committee entrusted the agency to provide research on the effect property tax referendums have on teacher salary after the committee was asked to explore the topic following the passage of the state's budget bill last April.
The budget, debated among public education advocates, allocated a $753 million increase in elementary and high school education funding, but directed no money specifically to teacher salary increases.
School corporations successful in passing operating referendums with the promise of using public funds to help attract and retain teachers through competitive salary were able to increase teacher pay by 3.7% in the two years directly following a referendum, according to the Legislative Services Agency's research.
The committee compared this research to the 1.8% increase in salary districts without successful referendums were able to allot their teachers.
The conversation comes amid rising concern public school districts are becoming increasingly reliant on referendum funding, in some cases just to continue student programs or school operations.
"We beat up teachers in this state," said state Rep. Vernon Smith, D-Gary. "If we want the best and the brightest, we have to show them we value them, and we're not doing that."
The particular type of referendum discussed Tuesday funnels increases in local tax levies to a school corporation's operating fund, which can be used to support everything from academic programming and transportation to teacher and staff salaries.
"Some referendums have unfortunately been more likely for districts to simply stay afloat and not necessarily to provide meaningful salary increases for educators," said John O'Neal, a lobbyist for the Indiana State Teachers Association.
In assessing the feasibility of referendum funding to be used as a measure for meaningful teacher pay raises, multiple study committee members pointed to increasing rates of inflation believed to supercede the rate of salary increases shown to result from the passage of operating referendums.
Others pointed to the inequality created in funding by relying heavily on referendum funding in communities that support a tax increase versus those that do not.
Both Duneland School Corp. and River Forest Community School Corp. passed operating referendums last May to continue to provide competitive classroom programs and, in the latter district, transportation services.
With 13 referendums, Lake County ranked just behind Marion County as the Indiana county with the most school operating referendums posed since 2009, according to the state's Department of Local Government Finance. Only eight of the 13 requested tax increases passed.
"ISTA supports referendums and has worked hard on their passage," O'Neal testified Tuesday. "But, when it comes to the significant, meaningful salary raises we've talked about in the last couple of years as a big issue, we simply don't believe this is the right mechanism to do that. We need to have conversations at the state level to fund those salary increases."
State Rep. Edward DeLaney, D-Indianapolis, proposed a state initiative to direct state funding to school corporations in correlation for each percent of operating referendum tax levy collected and directed to teacher salary.
The committee was not charged with providing recommendations, only study findings specific to referendum funding, during the interim session. But the committee did provide several recommendations Tuesday, including streamlining teacher training requirements, establishing a state Roundtable for Lifelong Learning similar to Indiana's former Education Roundtable, and directing greater resources to school counselors to help meet changing graduation requirements and lower the state's nearly 500-to-1 counselor-to-student ratio.
The study committee's recommendations will be taken into consideration during the coming legislative session.