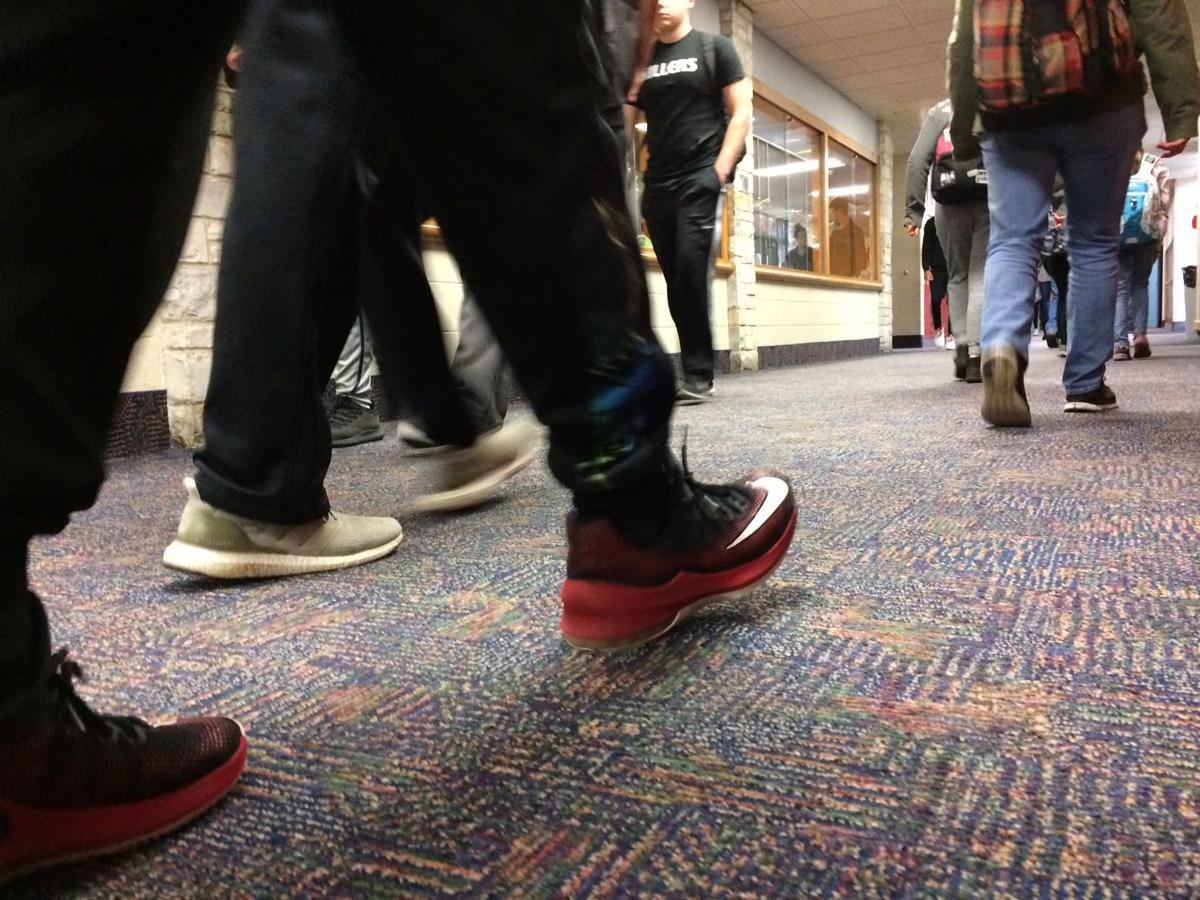 Local educators say the most recent school tragedy in Florida where 17 people, 14 of them students, were killed in a mass shooting has brought copycat threats across Northwest Indiana and the country.
In the last few days, there have been reported threats to Crown Point High School, Lowell High School and Lake Central High School in St. John.
Crown Point police said in a news release Monday afternoon they were continuing to investigate a text sent to a large group of cellphone users in which an unknown sender said, "I'm blowing up the school."
Crown Point police were working with the Lake County Sheriff's Department and school resource officers from Lake Central School Corp. and Crown Point Community School Corp. 
Crown Point Police Chief Pete Land said Tuesday morning his department was leading the investigation and no arrests had been made. He expected to release more information later Tuesday.
Crown Point schools Superintendent Teresa Eineman could not be reached for comment.
Tri-Creek schools Superintendent Debra Howe said her district received a threat by email Sunday night, and school was out Monday for Presidents Day.
On Tuesday morning, Howe said the school received a nonspecific threat through a third party against Lowell High School.
"With it being so close to the Florida situation, it was a concern to all of us," she said.
"We take each threat seriously whether we think it's credible or not. We spent a lot of time on this and determined it was not a credible threat. There have been copycat threats across our region and across the entire country.
"It's a sad state of affairs for education. Folks need to understand we will not play Russian roulette with our students. We will investigate every situation. We work well with our police department, and the investigation showed it was not credible."
She said they identified the person who made the threat as a juvenile. She said the school administration and the police were involved, and the case has been turned over to the Police Department.
"Whether folks think this is a joke or whatever, you cannot make a threat without us taking it very seriously. Safety is our No. 1 priority," Howe said.
Howe sent a message to parents Monday afternoon that said, in part: "Because of the unease that everyone is feeling, Tri-Creek has asked the Lowell Police Department and the Lake County Sheriff's Department for increased presence at each school over the next couple of days."
She also told families that each of them should have received a letter from the school district regarding the new safety response protocols. Students, faculty and staff have been trained at school on the protocols.
The school also hired a director of safety and security this year who works with the school resource officer, who is a Lowell police officer. She said a safety audit was conducted in 2016 and resulted in the changes to ensure safety and security in school buildings.
A reported threat Feb. 16 to Lake Central High School was investigated by police and found not credible.