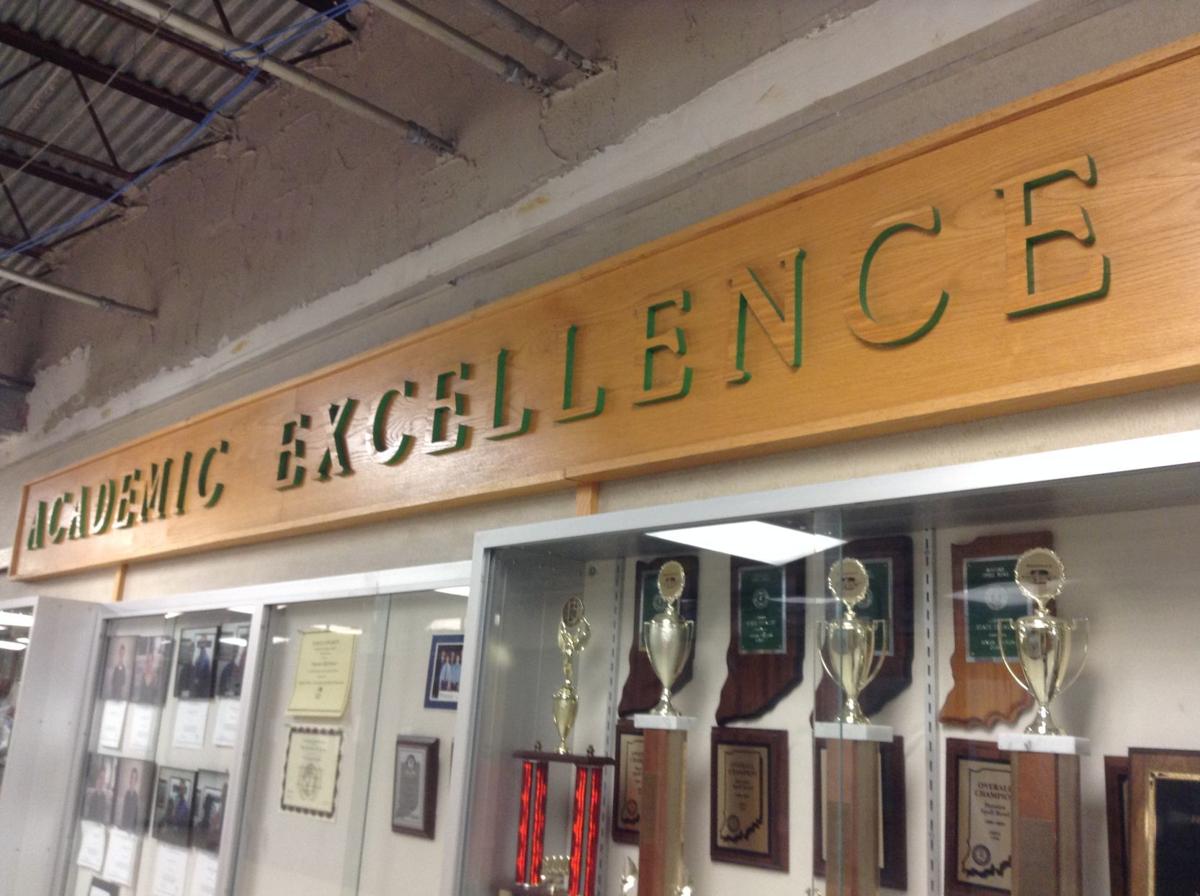 INDIANAPOLIS — More students are graduating from Indiana public colleges and completing their education on-time.
That's according to the Indiana Commission for Higher Education's 2019 College Completion Report released Thursday morning.
The report details new data showing that 61.8% of students enrolled at any public Indiana campus graduate within six years, and 40.6% graduate on-time from the same campus and within the same degree program, bachelor's and associate's programs included, from which they began their studies. That's up more than 13 percentage points in the last five years of available data.
"Most of the new jobs being created now and in the future require a credential beyond a high school diploma," Indiana Higher Education Commissioner Teresa Lubbers said in a news release. "The data in this report serve as an important gauge for how Indiana's colleges and universities are preparing students, and how vital the support of the Indiana General Assembly is to the state's continue success in higher education."
The 2019 report is based on data submitted to the Indiana Commission for Higher Education from public institutions across the state, tracking students from their point of enrollment in the fall of 2014 to follow four-year graduation trends or the fall of 2016 to follow two-year trends. Extended-time, or six-year, student trends were based upon data available tracking those who began studies in the fall of 2012, according to the report.
Indiana University Bloomington, Purdue University West Lafayette and Ball State University all saw the highest overall on-time and six-year graduation rates. 
Purdue University Northwest saw 23.8% of students first enrolled in fall 2014 graduate on time, with 48.9% of fall 2012 students finishing in six years. That compares to a 25.1% on-time graduation rate and 48.1% six-year rate the year before.
Indiana University Northwest saw a slightly lower on-time graduation rate of 15% of students who began in fall 2014, compared to 16.6% in the previous year. However, the campus' extended-time completion rate improved to its highest rate in six years with 43.1% of students who began their programs in fall 2012 finishing in six years.
The report, which also tracks a student's age, socioeconomic and minority status, found adult, low-income and minority learners are less likely to graduate on time. However, 21st Century Scholars benefiting from the state's scholarship program for low-income families were found to have outperformed their peers in on-time two- and four-year completion, showing a 14 percentage point increase in the last five years.
The commission's annual Equity Report, expected for release later this summer, will further analyze the performance of low-income and minority students.
"Closing the achievement gap by 2025 for our underserved populations — including minority and low-income learners — is one of the commission's top priorities to ensure every Hoosier has access to the opportunity a college degree affords," Lubbers said in the news release.
The commission's 2019 College Completion Report comes following the April release of its annual College Readiness Report which found more Indiana students than ever are prepared to enter college and are doing so with more early college credit.  
The commission's full College Completion Report can be found on the Indiana Commission for Higher Education website.
Be the first to know
Get local news delivered to your inbox!