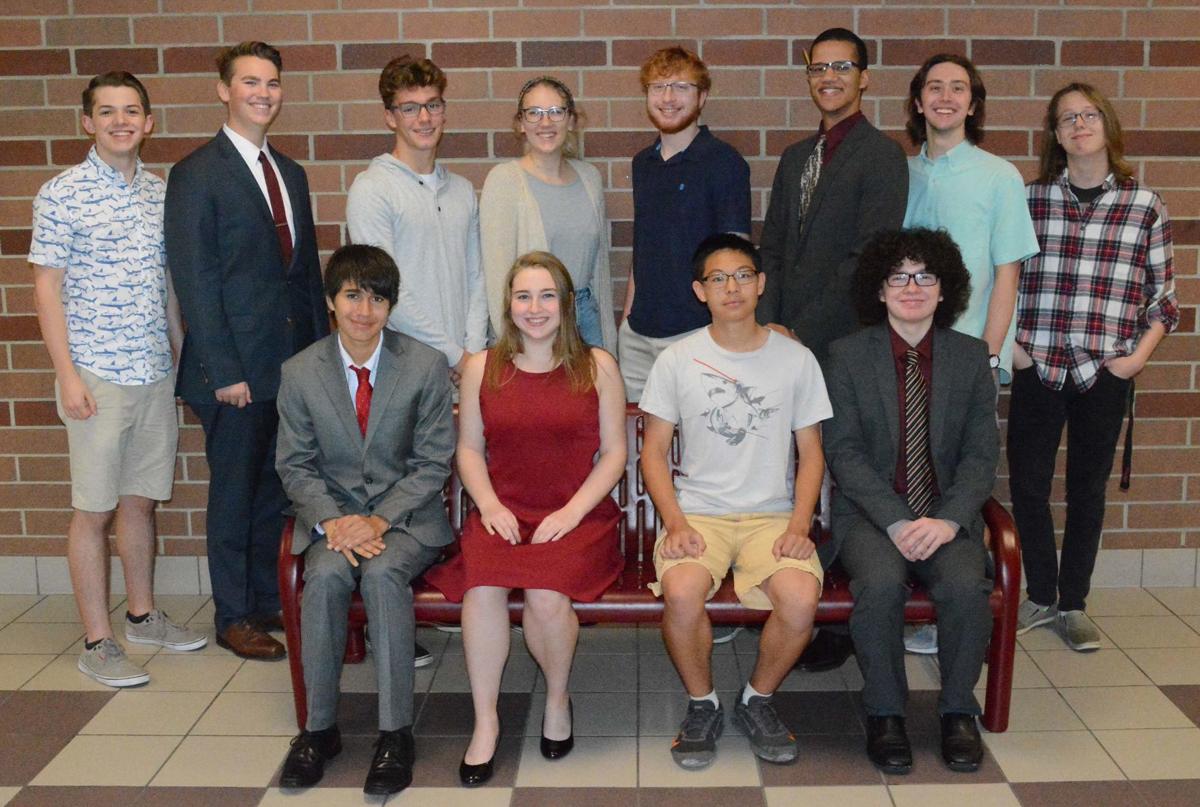 The National Merit Scholarship Corp. has announced semifinalists in its 2020 National Merit Scholarship Program.
Dozens of Northwest Indiana students were named among the approximately 16,000 semifinalists in the nationwide program.
Semifinalists, named last week, will be given the opportunity to compete for one of 7,600 National Merit Scholarships totaling more than $31 million to be offered in the spring, according to a news release.
National Merit Semifinalists are selected based on high placement in the Preliminary SAT/National Merit Scholarship Qualifying Test.
More than 1.5 million juniors representing about 21,000 high schools entered the 2020 National Merit pool, according to the release. Semifinalists, representing fewer than 1% of high school seniors, received among the highest PSAT scores in their respective states.
To become a finalist, eligible seniors must write an essay, submit SAT or ACT scores and receive a high school official's recommendation for review.
The National Merit Scholarship Corp. estimates about 15,000 of the 16,000 semifinalists will advance to to finalist level. Finalists will be notified of this in February, according to the release. Scholarship recipients will be notified beginning in April and concluding in July.
Among this year's semifinalists are: 
Chesterton High School: Joseph Adcock; Jenna Aguilar; Calvin Anders; Gavin Dooley; Dylan Draves; Ryan Herr; Gabriel Kroeger; Aidan Li; Reagan Morton; Zachary Mullins; Xavier Pittman; and Joshua Sweet
Crown Point High School: Ilya Bulanov, Emily Darlington and Lukas Denney
Home school: Hans Mininger, of Dyer and Hyun Seo Choi, of LaPorte
Lake Central High School: Hamza Abughofah, Jacob Malatestinic, Katie Pletz and Aleece Spasevski
Mount Carmel High School (Illinois): Blake Lopez, Aidan Rodgers
Munster High School: Justin Joens and Saranya Sanaka
St. Ignatius College Prep (llinois): Jacob Flynn, Katherine McManus, Rhiannon O'Keefe
Valparaiso High School: Alexander Bognar, William Michaels, Oluseyi Ogundipe, James Rusher and Alyssa Witvoet
Washington Township High School: Jennifer Cahillane
Be the first to know
Get local news delivered to your inbox!