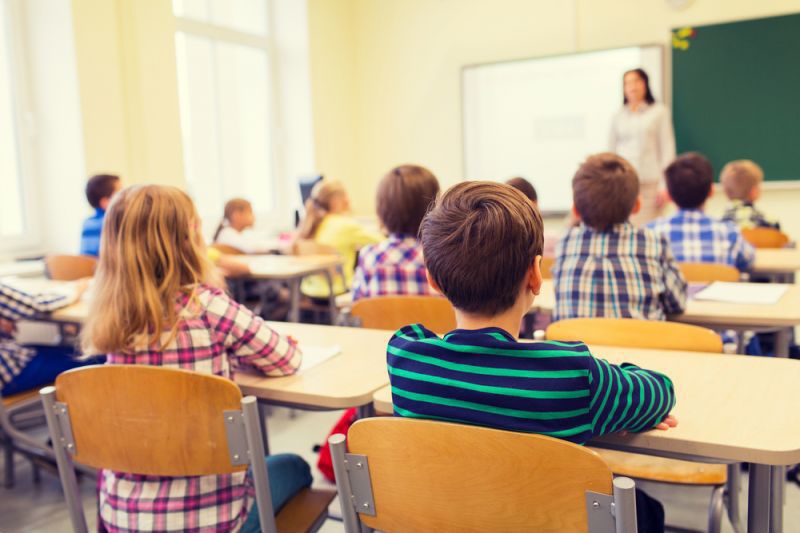 Indiana's newly expanded On My Way Pre-K program is accepting enrollment for the 2019-2020 school year, reaching Porter and LaPorte counties for the first year in the program's four-year history.
Lawmakers voted in April to expand the state-funded prekindergarten program, which included Lake County among its first pilot counties, to all 92 Indiana counties for the upcoming school year.
More than half of the program's available slots have been filled, according to a news release from the Indiana Family and Social Services Administration. However, the administration encourages low-income families to act quickly to take advantage of the free educational opportunity.
"Our research tell us that On My Way Pre-K children make higher gains than their peers in important aspects of school readiness such as language comprehension, early literacy, executive functioning and a reduction in behavior problems in the classroom," Indiana's Office of Early Childhood and Out-of-School Learning Director Nicole Norvell said in the news release.
Children eligible for the On My Way Pre-K program must be 4-years-old by Aug. 1 and starting kindergarten in the 2020-21 school year, according to the release. Parents of these children must be working, in school or attending job training.
Eligible families must also have an income that falls below 127% of the federal poverty level, an index of which can be found on the Indiana Family and Social Service Administration website. 
The program has served about 8,000 Hoosier families since its inception in 2015, operating first in five pilot counties before expanding to serve 20 total counties in 2017 and, now, this year, serving the entire state.
Applications are open year-round and can be found online at OnMyWayPreK.org.
Be the first to know
Get local news delivered to your inbox!