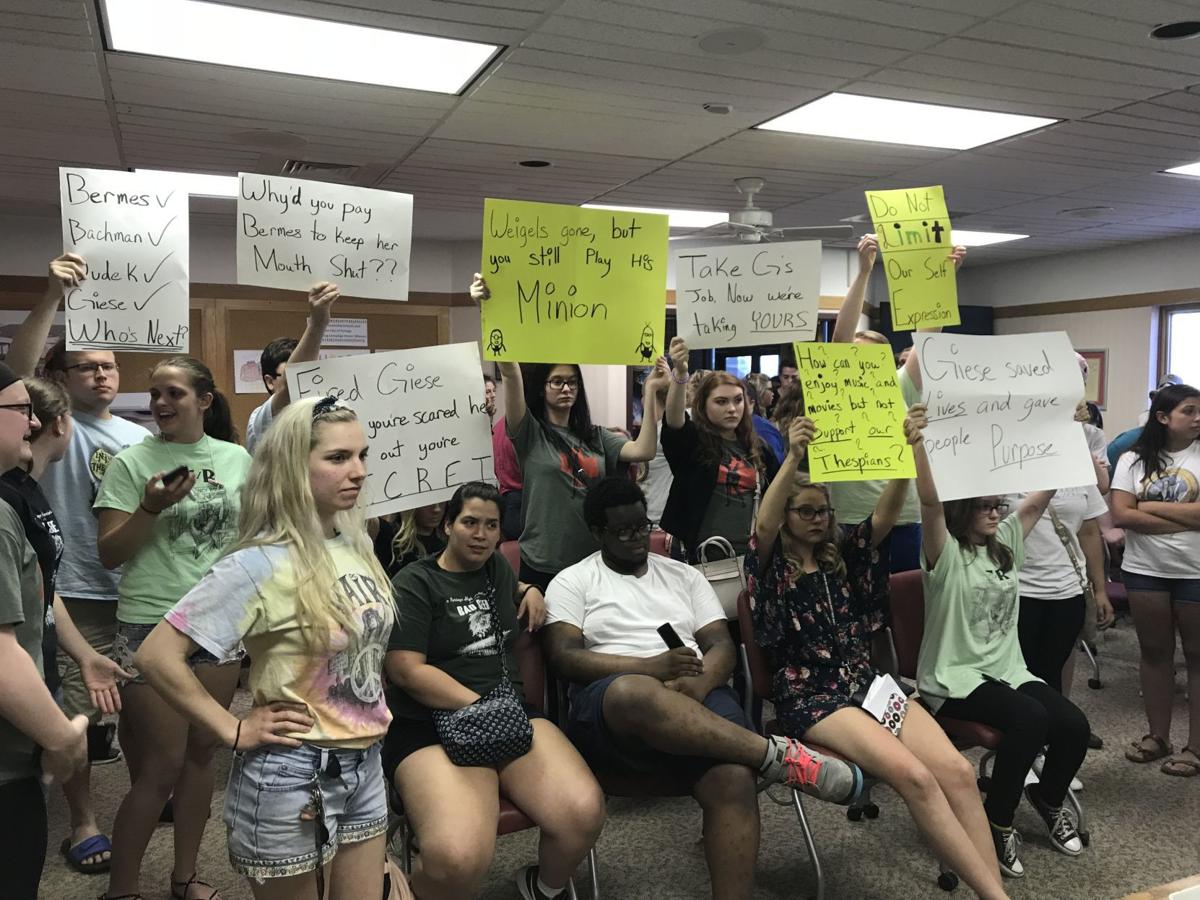 PORTAGE — More than 50 present and former Portage High School students stood holding signs protesting the apparent firing of the school's auditorium director following the School Board meeting Wednesday night.
The signs said "You take G's job, we take yours" to "Do not limit our self expression."
They were upset that Kevin Giese, who had served in that position for nine years, had received a letter stating the district had decided to go in another direction for his position. The letter, which Giese confirmed he received, didn't state he was terminated.
It was, he said Wednesday, vague and despite attempts to reach administrators to clarify the situation, he remained uncertain of his future.
Giese declined further comment, saying he had retained legal counsel.
In response to the situation, students and former students and some parents attended Wednesday night's meeting, hoping to speak on the situation.
However, after filling out required public comment forms, they were told by School Board attorney Ken Elwood that the board would not take comments on the issue because it was a personnel matter.
Someone shouted "censorship" when Elwood made his comments and was quickly admonished by Board President Andy Maletta.
Andrea Vance, a 2018 graduate, managed to speak after filling out a second form.
"Our school has a lot of teachers who would sacrifice their lives for us," she said, talking in general about teachers who had changed students' lives.
"You are taking away a person who makes a difference in our lives," Vance said. "You take his job, we are taking yours."
Vance, who received a standing ovation for her comments, said this is the latest in a string of teachers and administrators who have left the district.
Giese is well liked by students. Last year students took up a collection and purchased for Giese, who is color blind, a pair of Enchroma glasses so that he could see color.
Superintendent Amanda Alaniz confirmed the letter to Giese.
"Mr. Giese has done a phenomenal job," she said, adding that it has been decided to hire a certified teacher to fill the position for the next school year.
She said Giese is not a certified teacher. Alaniz said the position has previously been held by certified teachers such as Joe Stevens and William Bodnar who not only acted as auditorium director, but also taught.
Alaniz said Giese is welcomed to apply for another position within the district.
Meet your NWI educators
Meet Hanover Central High School science teacher Charles Ciastko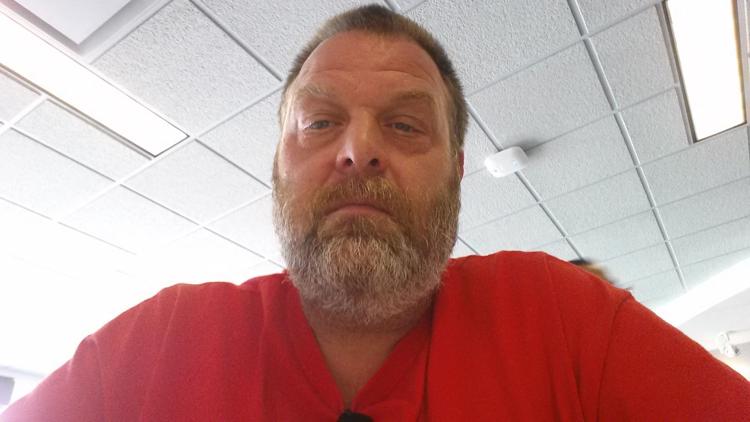 Meet Hanover Central High School teacher Charles Ciastko. He has been teaching for 10 years at Hanover Central High School. He teaches earth/space science and integrated chemistry and physics.
He said he enjoys teaching young people the kinds of things that that he has learned as a youngster, and the things that motivated him as a student.
"I get a thrill when a student realizes what they just learned — the 'Oh Wow!' affect," he said.
Ciastko said a Hanover grad once made him shed tears when she came back to visit, and said she never liked science but after she had him as a teacher, it made her major in veterinary science.
Ciastkosaid he comes from a family of teachers.
His mother taught Pre-K, one of his nieces teaches calculus and he has a cousin who taught second- and third-grade. In addition, a sister-in-law taught first grade and his younger sister teaches middle-school English.
"Yes, I am from a family of teachers. It seems to be a passion," Ciastko said.
He said he was married for 25 years but is now divorced.
"I have one son, 25 years old, who lives in Mississippi," he said. "My mother, 83, lives in Florida near my eldest sister. I have an older brother living in a solar home in California, and a younger sister in Wisconsin."
Ciastko said that aside from disciplining unruly students, he is at his dream job.
"Honestly, I love the subjects I teach, and I really enjoy watching kids mature into young adults," he said. "An unbelievable growth is observed from freshmen to seniors."
Ciastko also said he has taught in urban and rural environments.
Meet Hanover Central High School history teacher Justin Denton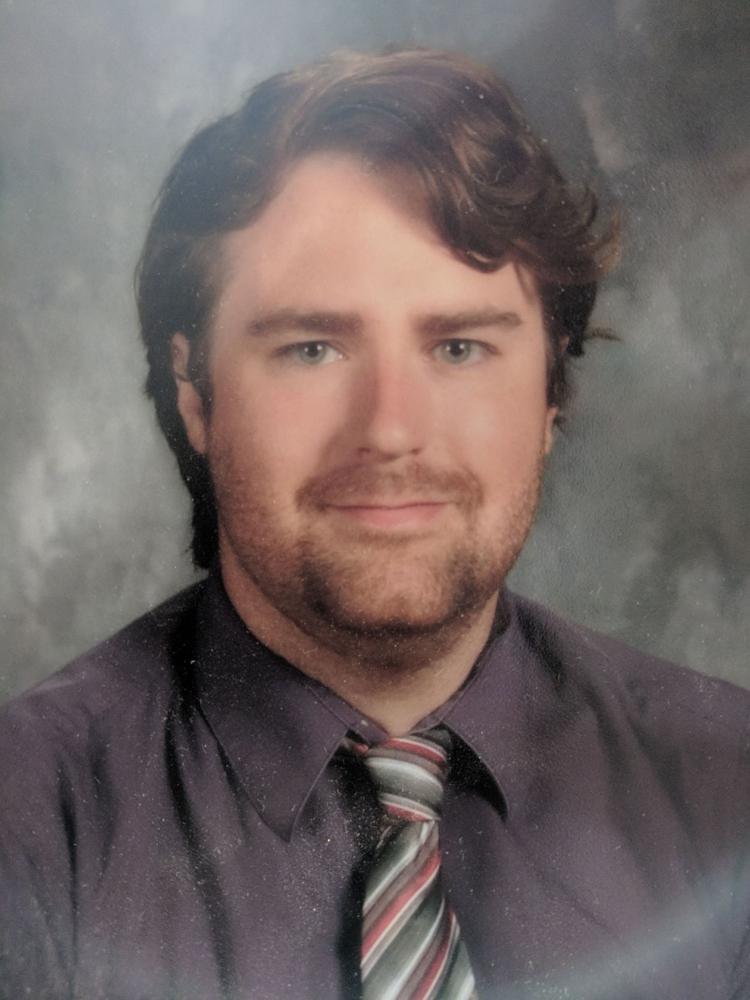 Meet Hanover Central High School teacher Justin Denton, who is in his fourth year teaching at Hanover Central High School. He teaches U.S. History, Advanced Placement U.S. History and Advanced Placement Psychology. 
Denton said he has always enjoyed the learning environment and he's always wanted a career where he could give back to the community.
"I was not the kid who grew up always wanting to be a tacvher but now that I am a teacher, I can not imagine doing anything else," Denton said.
Denton said he does not have a specific favorite memory regarding teaching but he said nothing beats the feeling of having a former student thank him for the work that he does.
"It reminds me of what this career is all about," he said.
Denton is the only teacher in his family. He said his family consists of his mother, Liane, an older brother, Brandon, a younger sister, Amy, and his girlfriend of eight years, Lori.
He said Brandon works for Centier Bank, Amy is about to start college at Valparaiso University, and his girlfriend is working on her master's degree at Purdue University Northwest.
In addition to thanking his family and former teachers and professors for all that they do, Denton said he loves the Hanover community because it is a very tight knit group.
"I graduated from a much larger high school and it's so nice to see how all of the students at Hanover know and support each other," Denton said. "I also have the joy of having amazing coworkers as well. They make Hanover a really special place."
Meet Calumet New Tech High School art teacher Samantha Miestowski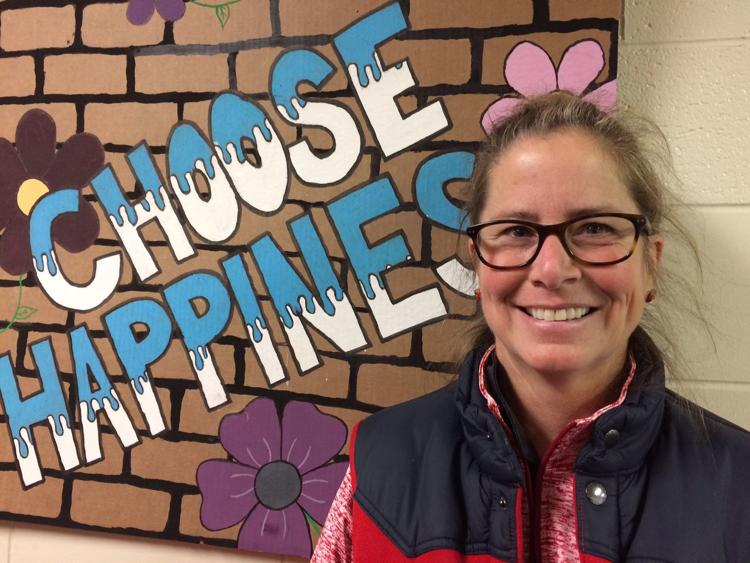 Calumet New Tech High School teacher Samantha Miestowski is an artist and owned the Steeple Gallery in St. John for about 30 years. Miestowski, who has a daughter who is a senior at Lake Central High School, decided to transition into teaching after working on a project with teachers at Lake Central.
She is in her third year of teaching, is enrolled in a transition to teaching program at Indiana University Northwest in Gary and should have her master's degree shortly. She also was a substitute teacher for three years before that.
"I remember what my art teachers meant to me when I was in school and it brought back warm and fuzzy memories," Miestowski said. "Being with students is fun. It keeps you eternally young. I had wonderful customers and experiences through the art gallery. I never would have learned the things I did or had the experiences that I had without that. My learning curve here is also very high, it's like a missile."
Miestowski said she's learned much from her fellow teachers and her students.
She said she created graffiti with her students that has affected the entire school.
"The graffiti messages are very positive," she said. "Each student had to come up with their own message, then create their own imagery and paint it. We hung them up around the schools. The teachers are supporting the student artists and have paid them $5, $10 and even $25 for these paintings. It makes the students feel really good about the work they've done."
Miestowski said the students also went to a school board meeting and presented their project at the meeting, and one of the board members bought a piece of student art.
She said her students went on a trip to the Lake County Public Library and met local artist Felix Maldonaldo.
Maldonaldo, an East Chicago native who now lives in Hammond, is famous for the mual of the Jackson 5 that he painted in Gary.
Miestowski said her students were thrilled to meet the artist, and she said he took the time to walk them through art, what he does and how he got to where he is now.
Meet Hanover Central High School algebra teacher Kristine Mendoza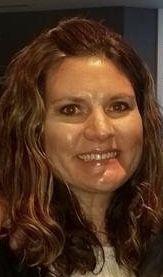 Kristine Mendoza is in her 20th year teaching. She teaches Algebra I and II at Hanover Central High School in Cedar Lake. Mendoza said her mother was a teacher and she always liked the idea of following in her mother's footsteps.
"I have long felt that math is a difficult subject for many students, one that many students assume they can not master," she said. "I have always wanted to help kids understand that anyone can become a good math student."
Mendoza said it's wonderful to see students develop their fluency in math and watch struggling students experience success. She said it's rewarding to watch them grow and deepen their understanding over the school year.
Mendoza said her husband, Fred, also teaches at Hanover Central High School.
"It's great to get to know the students through both of our viewpoints and it's a pleasure to share our experiences in the Hanover community," she said.
The couple have two children, Mireina and Meredith, who both attend school at Col. John Wheeler Middle School in Crown Point.
"They are both excellent students who work hard in school and in their extracurricular activities," she said.
Meet Hanover Central High School chemistry teacher Jennifer Kaste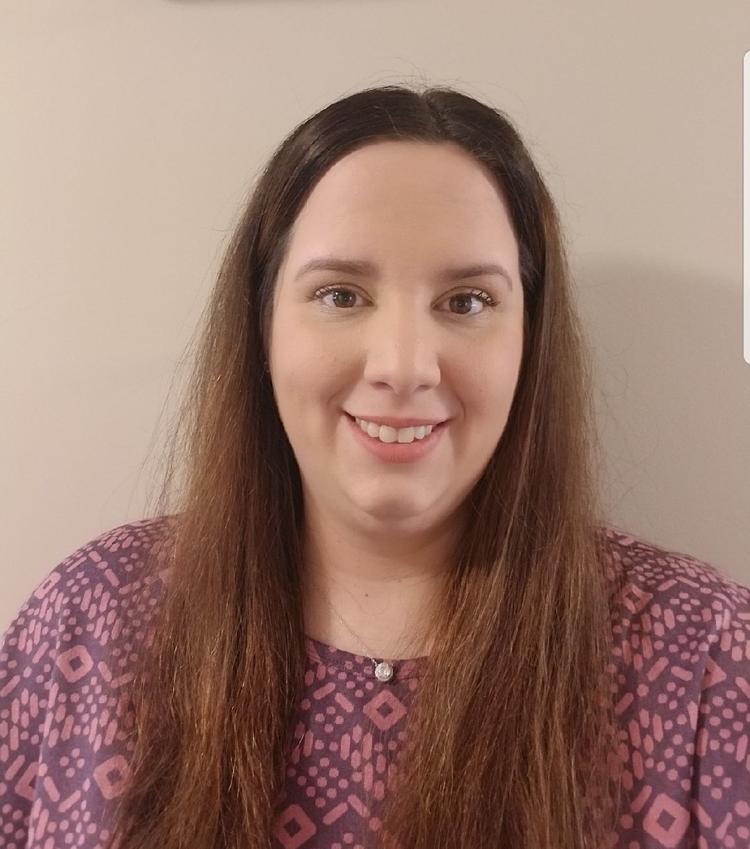 Jennifer Kaste has been teaching nine years and spent five of those years teaching chemistry and physics in Illinois. For the last four years, she's been at Hanover Central in Cedar Lake teaching chemistry, honors chemistry and advanced placement chemistry.
Kaste said she became a teacher because she loves exploring and discussing the scientific world. She said she has been interested in science since she was a child. "I always wanted to explore and know the why behind a question, not just the answer. I love sparking minds with curiosity about how the world works, from the atomic level to the everyday," she said.
She said one of her favorite memories as a teacher was the first time she watched students connect a concept taught in class to a lab experiment.
"We were discussing gas laws, specifically how temperature impacts pressure and volume," she said. "We took an aluminum can and first heated it up, then flipped it upside down into an ice bath. The can immediately imploded, and a student yelled out, 'It makes so much sense!.' I love those light bulb moments where the content all comes together." 
Kaste said she is the only teacher in her family. Jennifer said she grew up in Tinley Park, Illinois, with her parents and a younger brother. She attended Andrew High School in Tinley Park and graduated from the University of Illinois at Urbana-Champaign with a chemistry degree.
She said she received her Master's degree in Secondary Education from Lewis University and a Master's in Educational Leadership from the University of St. Francis. She has been married to my husband Garrett for three years, and the couple lives in Valparaiso with their beloved black lab Weston.
Kaste said she likes working for Hanover because it is a very close-knit community.
"I enjoy how everyone knows each other and helps to support each other," she said. "Everyone is friendly, polite and truly invested in the education of all students. Hanover has given me the opportunity to grow my career by allowing me to fully develop the courses I teach and in my role as department chair. We have a great science team at Hanover who work well together to make our content relevant to our students' everyday lives."
Meet Hanover Central High School English teacher Rachel Anderson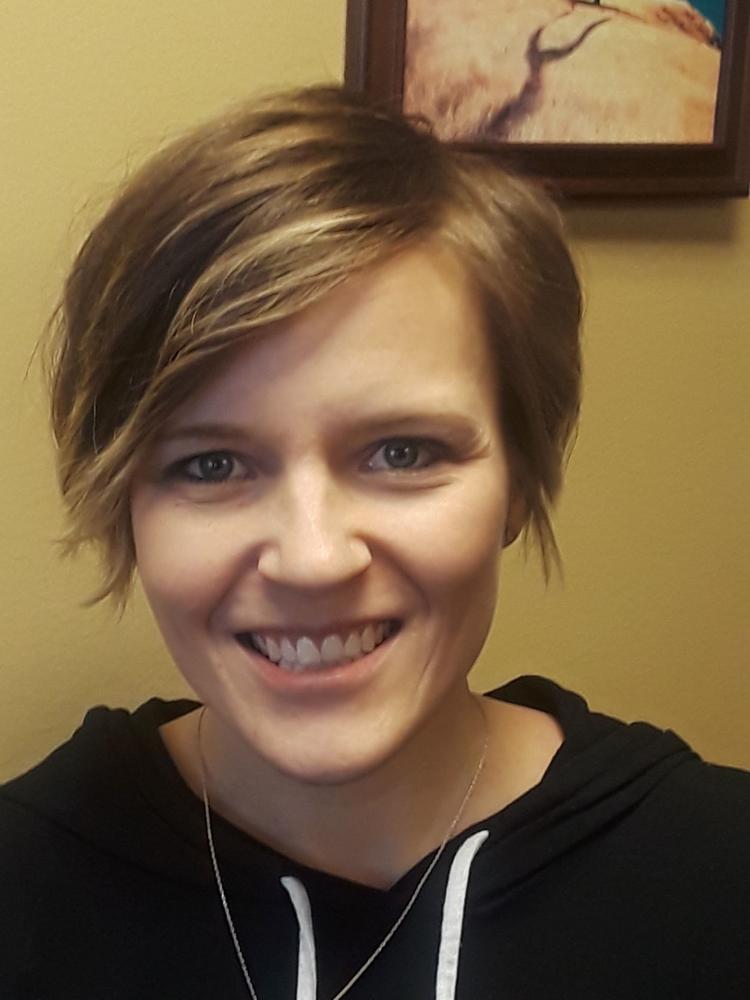 Rachel Anderson is a teacher at Hanover Central High School and has been teaching for six years. She teaches English to freshmen and sophomores and has also taught first-year Spanish.
Anderson said learning has always been her "all-time favorite hobby" and that through teaching she has had an opportunity to learn for a living.
"I learn from the books we study, from the more seasoned educators around me, and, most importantly, from the 120 or so students with whom I have the pleasure of spending 180 days each year," she said.
When asked about her favorite memories as a teacher, Anderson said she has a hard time picking one teaching or in any other facet of life. But, she said there is one day that stands out in her mind. She said an honors sophomore class was giving informative speeches, and a student brought in her pet bunny as a visual aid. Anderson said it happened to be around the same time that her freshmen classes were reading the harrowing rabbit tale, "Watership Down."
"The pet bunny camped out in my room for the day, and its owner gave me permission to hold it from time to time," she said. "It was such a treat for my freshmen to have a real-life mascot as they read through the adventures of Hazel and his gang of rabbits."
While Anderson said none of her immediate family members are teachers, she said a late uncle was a priest and educator and taught at Andrean High School during the 1990s. She said he taught biology and Spanish. His love of he language is what first piqued her interest in Spanish.
She said after her uncle's formal teaching career ended, he spent many years living and working with the people of San Juan Teotihuacan in Mexico.
"He had an infectious passion for learning and sharing that definitely planted the seed for what would become my call to educate," she said.
Anderson said she has three brothers — Jim, David and John, who are a dentist, sports broadcaster, and firefighter, respectively. She said each of her brothers has contributed to her development into the teacher and person she is today.
Anderson said her husband, Eric, works as a loader operator through the Local 150. She said he keeps her balanced and sane.
"Together we have four beautifully tenacious children who keep us on our toes: Dylan, 8; Ivy, 6; Callie, 4; and Gemma, 2," she said.
In addition to teaching, Anderson also coaches the speech team at Hanover Central. She said she and a former coworker started the team in 2013 without knowing exactly what it would involve. Since that time, with the support and guidance of other local speech coaches, we have earned three student entries to the Indiana High School Forensics Association's state tournament.
Anderson said she likes working in Hanover because the high school is a close, supportive community.
"Working in a smaller school means that I get to watch my freshmen grow for four years without losing track of them," she said. "I am also grateful to my coworkers. From my first weeks as a student teacher to my sixth year in my own classroom, I have amassed a number of mentors and friends within our halls. We are HC."
Meet Springfield Elementary School teacher Sheila Sobecki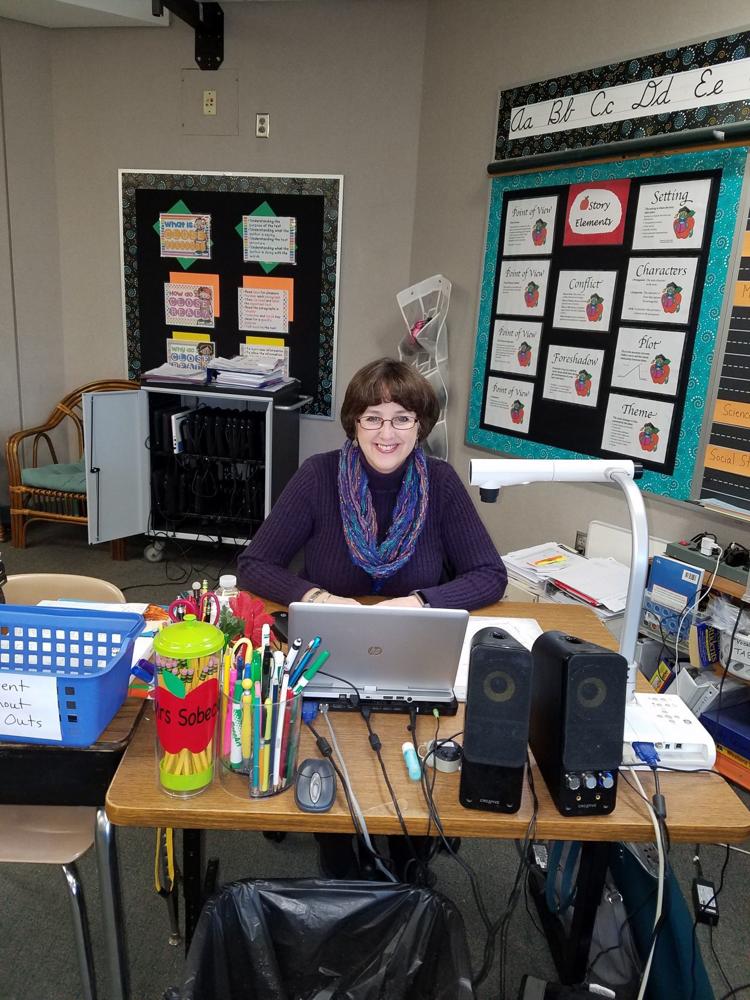 Springfield Elementary School teacher Sheila Sobecki has been teaching for 14 years in the Michigan City schools.
Sobecki teaches a high ability, multi-age classroom of fourth through sixth graders. She said teaching is a second career for her; she previously worked at her husband's family restaurant, Skip's Restaurant in Union Pier, Michigan, for 17 years.
Sobecki said she decided to become a teacher after volunteering in each of her son's kindergarten classrooms.
"It was there that I realized how rewarding it was to help children grasp a new concept. When my youngest son began first grade, I went back to school to earn my degree," she said. "My aunt, a well respected educator in Chicago, encouraged me to pursue my education degree. Sharing our love of education has brought us closer."
Sobecki said when asked to share about a favorite teaching memory, she really had trouble choosing just one.
"There have been so many great experiences that I have shared with my students," she said. "One memory that has stayed with me is overhearing one of my sixth-grade students working to help out a fourth grader. The older student was reassuring the younger child, 'I know it seems really hard right now, and it's very different from what you're used to, but trust me, the hard work is worth it because we get to do really cool things in this class.'"
What she really loves most about teaching a multi-age, high ability classroom is that she has students for three years and sees tremendous growth over that time.
"Each year new students join us, as the sixth graders move on to seventh grade, the older students take the the younger ones under their wings," Sobecki said. "Our classroom is really like a family."
When she's not in school, Sobecki loves spending time with her family. They like to do home renovations, and she especially likes designing the interiors of their projects. 
Her husband of 29 years is Todd Sobecki, and he is a customer service specialist for Gordron Food Service. She also has two sons. Brandon is an acoustical engineer for Faurecia in Columbus, Indiana, and his wife, Ashley, is an ABA therapist at Cornerstone Austism Center. Sean is the donor relations manager at American Players Theater in Spring Green, Wisconsin, and his fiance, Lindsay, is a software tester for Epic Systems Corporation.
Meet Porter County Career and Technical Education Center teacher Beth Ammons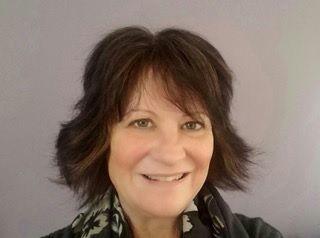 Porter County Career and Technical Center teacher Beth Ammons said she has been teaching in the public school system since 2006.
"As a business and technology teacher at the middle and high school levels, I have taught business classes on the subjects of accounting, business math, marketing, entrepreneurship and personal finance, she said. "I also taught technology classes covering materials in website design, coding, digital citizenship and office document production."
Ammons said her background is in management, marketing and human resources, and she said a move to Northwest Indiana created the opportunity for new employment.
She said she took a part-time position as a music teacher in a Pre-8th grade school setting and teaching quickly became her passion. Ammons enrolled in a graduate program at Bethel College in business and technical education. Since that time, Ammons said she has worked as a teacher.
She said she has many favorite memories as a teacher but one of her favorites happened recently.
"I had a great moment this past week during a field trip to Chicago where we had a once-in-a-lifetime opportunity to shoot hoops center court at the United Center and meet with the Chicago Bulls organization," she said. "Brandon Wright took the time to talk to my entrepreneurship and marketing students about how he got started in his career in Sports and Entertainment Marketing. I sat behind the students and just listened to the excitement as they did this great Q and A with someone who is successful in a career they would love to pursue. Anytime students connect with something they learn or an experience in my classroom to their future plans, I consider those the best moments for me as a teacher."
Ammons has other teachers in her family including her brother who is a high school teacher and baseball coach at New Haven High School in Fort Wayne. She also has a nephew who teaches at Bellmont High School in Decatur, Indiana.
Ammons said she is engaged to a wonderful man. She said they ski, backpack, kayak, bike and spend every moment we can exploring new places!
"My oldest daughter is a Speech-Language Pathologist and my youngest daughter is a nurse at Riley's Children Hospital," she said.
Ammons said teaching at the Porter County Career and Technical Center has been a perfect fit for her.
"It allows me to work every day with students from the region who are excited to go into a wide variety of businesses," she said. "At the career center, we teach via hands-on experiences and encourage students to work together creating an exciting school experience. They are eager to learn, willing to work hard, and remind me every day that there are talented and awesome students who have great futures ahead of them. It's an honor to teach every day."
Meet Edgewood Elementary School kindergarten teacher Teresa Pavloff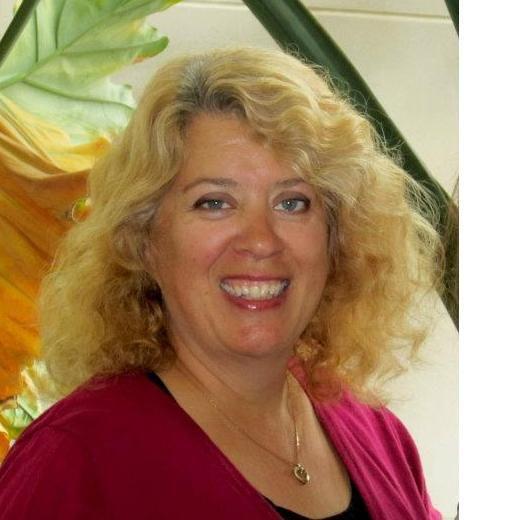 Teresa Pavloff teaches kindergarten at Edgewood Elementary School in Michigan City.
Prior to coming to Michigan City Area Schools in 2001, she taught for two years in both the Westville and Duneland school systems as a substitute teacher.
"My passion is teaching our youngest learners, so I have been fortunate to teach kindergarten for my entire 17 year career in Michigan City," said Pavloff. "I love watching how our children grow and learn during their kindergarten year. They are so open, curious and creative, and most come in with an excitement for learning that is contagious."
One of Pavloff's favorite things about teaching kindergarten is watching her students' faces when they discover they can do something for the first time.
"There are many, many firsts in kindergarten," she said. "There is so much pride beaming from their faces, and I feel that pride as well knowing that I helped them on their learning journey."
Pavloff said she also loves how observant her students are, explaining they notice everything around them from a storm brewing outside to whether or not she is wearing makeup or a new pair of shoes.
She was a stay at home mom for a few years with her two daughters, which she says she was lucky to be able to do. Once they went to school Pavloff got involved as a classroom volunteer, church volunteer, school volunteer and more — the common thread was working with children.
She graduated Rogers High School in Michigan City, but for many reasons, did not have the opportunity to pursue a college education after high school. Her sister-in-law, Debbie Boone, is a teacher and did her student teaching at Edgewood. Her brother, Dr. Rory Allen Boone, is also a Michigan City educator at the high school.
"After watching him follow his passion for education and getting a second degree while working and raising four children, I was inspired to take the leap as well," she said.
Pavloff's youngest was still a pre-schooler, but she said she knew the time was right to pursue a degree of her own.
She had originally wanted to teach art, or middle school math, but neither degree was offered at PNC, so she entered the elementary education program instead and graduated with a 4.0 GPA. It never occurred to her that she would love kindergarten, but after she spent a couple weeks substitute teaching at that level, she knew that it was where she wanted to be. Ultimately she returned to PNC for another year to earn an endorsement specifically in kindergarten.
When an opening for a kindergarten teacher was posted for MCAS, she jumped at the opportunity.
"Dr. Radford hired me that day, and I spent my first year splitting my time between Niemann and Edgewood," Pavloff said. "At the end of the year, I was given the opportunity to return to Edgewood as a full-time teacher, and I have never looked back."
Pavloff said she cares for each of her students as if they were her own children.
"I spend more than six hours of each day with them and whether they succeed or fail at some task, I take it personally," she said. "I have had so many wonderful opportunities as a Michigan City educator — from receiving local grants from the Unity foundation that support my students, to outside grants that have helped me grow as a teacher, to professional growth opportunities both locally and out of state, and extra-curricular activities that have allowed me to share my artistic passion with all the students at Edgewood. Being a teacher has tremendous challenges, and those challenges grow every year, but I could never imagine doing anything else with my life that is as rewarding as teaching."
Meet Munster High School English and language arts teacher Kelly Barnes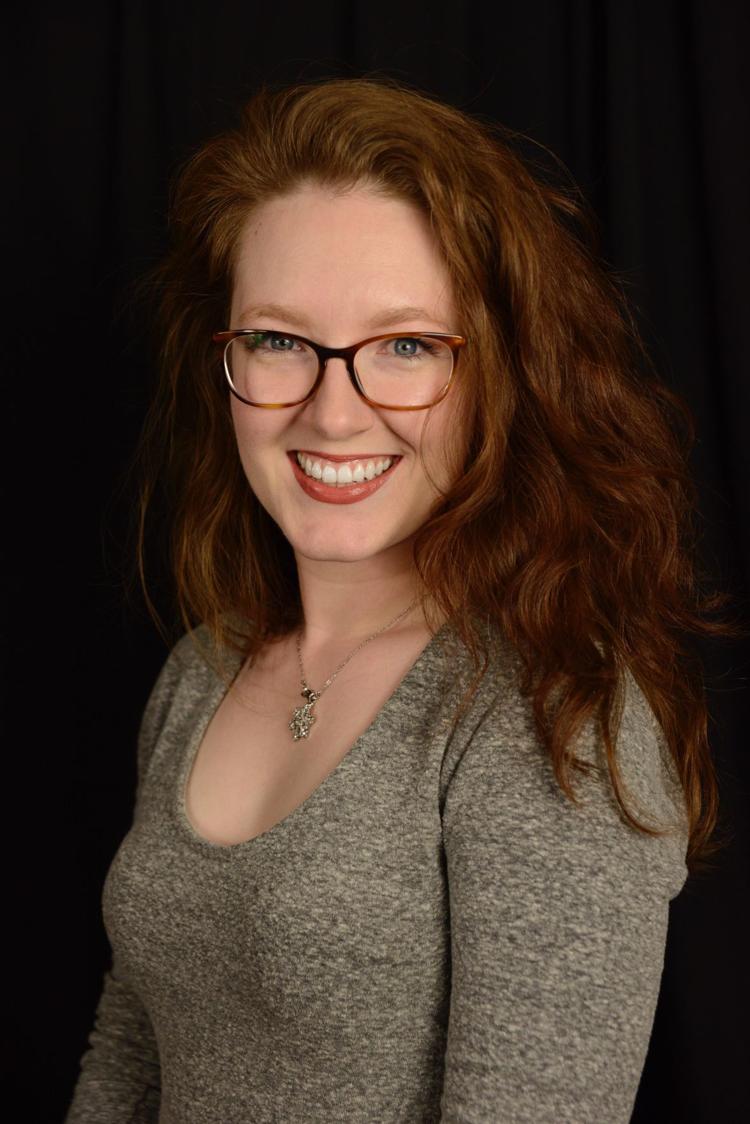 Kelly Barnes, an English and language arts teacher at Munster High School, graduated from Luther East High School in Lansing, Illinois in 2002. She earned her undergraduate degree in English teaching from Purdue University Calumet in 2007. She then earned her master's degree in English literature at Purdue Calumet, renamed Purdue University Northwest in Hammond. Barnes completed her student teaching at Munster High School, and was hired the following year in the fall of 2008. She is in her 10th year teaching at Munster High School.
Barnes currently teaches Honors English 9 and English 9. She is also the Munster Teacher's Association secretary and the Munster High School Poetry Club sponsor.
In Honors English 9, she said her students are reading "A Tale of Two Cities" by Charles Dickens and studying revolutions. In English 9, students are beginning to read, "To Kill a Mockingbird" by Harper Lee.
"I really enjoy that every day is different; teaching is never boring," she said. "Plus, every day I get a chance to learn something new. That makes going to work a joy."
Barnes has been married for seven years, and her husband is also an English teacher at Munster High School. Their classrooms are next door to one another.
In her free time, she said she's an avid reader.
"Beyond teaching young adults about topics I'm passionate about reading and writing," Barnes said. 
She and her husband also love to travel, attend concerts and play with their two dogs.
Meet Eads Elementary School teacher JoAnn Harveth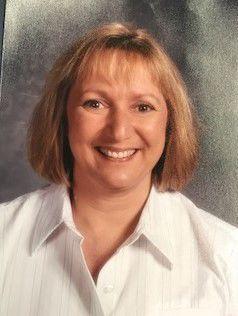 Eads Elementary School second-grade teacher JoAnn Harveth grew up in Highland graduated from Highland High School. She earned her early childhood education degree from Purdue University Calumet, now called Purdue University Northwest, and became a preschool teacher. Harveth said she returned to Purdue to study elementary education and became an elementary school teacher.
In her 20 years of teaching, JoAnn said she has had the privilege of teaching children of all abilities in second through fourth grade.
"Each and every child has taught me something new and has made me a better person," she said. "I had always wanted to be a teacher. I used to play school throughout my childhood."
Harveth said teaching is not just her career but her passion. She said she loves to see children learn something new or work out a problem and it just makes her smile.
Harveth said the best part of her job is helping children to understand what it means to be a good person.
"We live by two important rules — do the right thing and treat people right," she said.
Harveth said she and her husband, Gary, have three adult children, three grandchildren and another grandchild on the way.
"I love my job," she said. "My students fill my heart with happiness and I love coming to school and working with them every day."
Meet Fieler Elementary School teacher Janelle Jacobs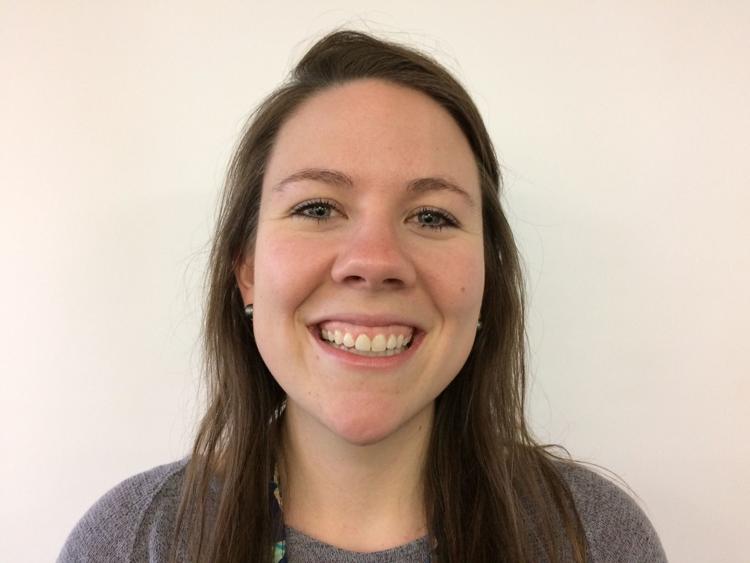 Janelle Jacobs teaches second grade at Fieler Elementary School in the Merrillville Community School Corp.
Jacobs said she has been teaching five years in total and this is her second year at Fieler. Before that the Lafayette native graduated from Lafayette Jefferson High School in 2008 then went on to Purdue University where she graduated in 2012.
Jacobs said she got her start working with young kids while helping at an after-school elementary school program in her hometown. She began teaching at an elementary school in Lafayette after college.
She got married to her husband Kevin, who is from Crown Point, and they moved to the Region in 2016.
Jacobs said teaching was her first career choice.
"I was a Title 1 aide for one year and taught fourth grade for three years in Lafayette," she said. "This is my second school year here. I really like this grade level. It was an adjustment but I like the relationships that you build with the younger kids. Every morning, I'm standing at the door saying, 'Good Morning, Good Morning.'"
She said the second graders come in greeting her, and sometimes tell her about their friends or things that happened at their homes.
"I love the light bulb moments when you've been working with a kid on something for awhile and you can see when they get it, and you know that your hard work is paying off," she said. "Like now, I'm working with the children on subtracting two-digit numbers and they are so excited when they get it."
Meet John Simatovich Elementary School teacher Karen Koch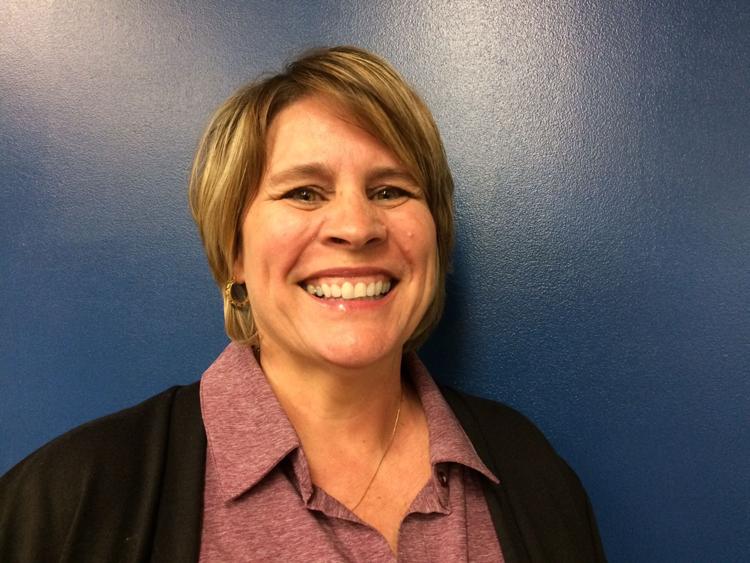 Karen Koch said she loves teaching kindergarten students at John Simatovich Elementary School, which is in the Union Township School Corp. in Valparaiso.
Koch said she has been teaching at the elementary school for 19 years. Before that, she taught at St. Stanislaus Kostka School in Michigan City and Saint Bridget School in Hobart before it closed.
Koch graduated from Chesterton High School in 1982 and from Valparaiso University in 1987. She said she's always wanted to be a teacher, and had a younger brother and sister and always "played school" with them. Koch said her grandmother was a teacher, teaching third grade and Sunday School.
"I love the connection working with the little ones," she said. "They are so young and so sweet. They are so innocent and they say such funny things."
Koch said she really enjoys seeing the progress students make as they get older.
She said the staff at Simatovich is great to work with and she really enjoys working with her principal Leigh Barnes, who is going into her third year as the principal at the elementary school.
Meet Renaissance Academy teacher Stephanie Ruszkowski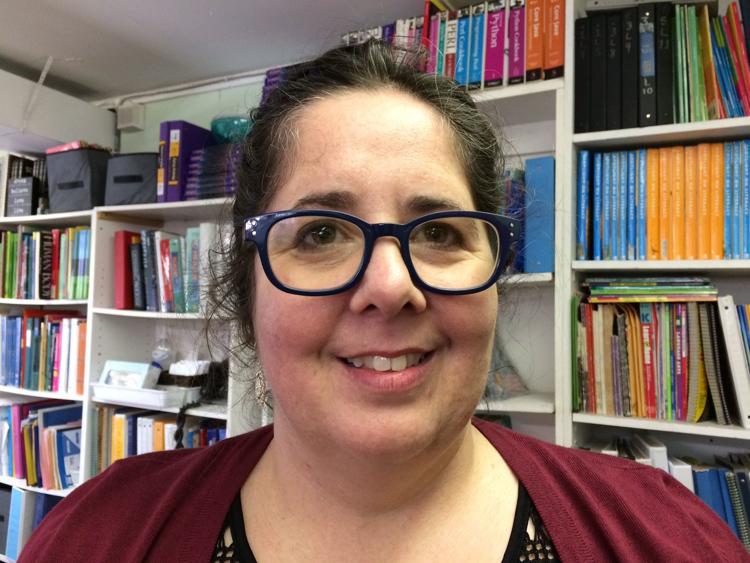 Stephanie Ruszkowski is a math teacher, computer specialist and pre-Algebra I and II teacher at Renaissance Academy, which is a charter school in LaPorte.
Ruszkowski said she earned her degree in mathematics at the University of Toledo and began her professional career as a computer programmer. She worked in that field for 11 years. Even though she worked professionally in computers and was busy raising her children, Ruszkowski said she had tutored youngsters in math for nearly three decades, which she said developed her love for the teaching profession.
Ruszkowski said she went back to school and earned a teaching license and has an alternative teaching license through the state of Indiana. She began teaching at Marquette Catholic High School in Michigan City.
She said she became acquainted with Renaissance Academy when she enrolled her son Will there a few years ago. The charter school teacher said she initially came to work part time at the school and joined the faculty as a full-time teacher.
"I'm in my third year at Renaissance and I love it," Ruszkowski said. "The students are amazing and Kieran McHugh (the school's founder) is awesome and amazing. What she has been able to do at this school is fantastic. I'm blown away by her accomplishments. It's inspiring being a part of this school."
Meet Hebron Middle School teacher Matthew Beahm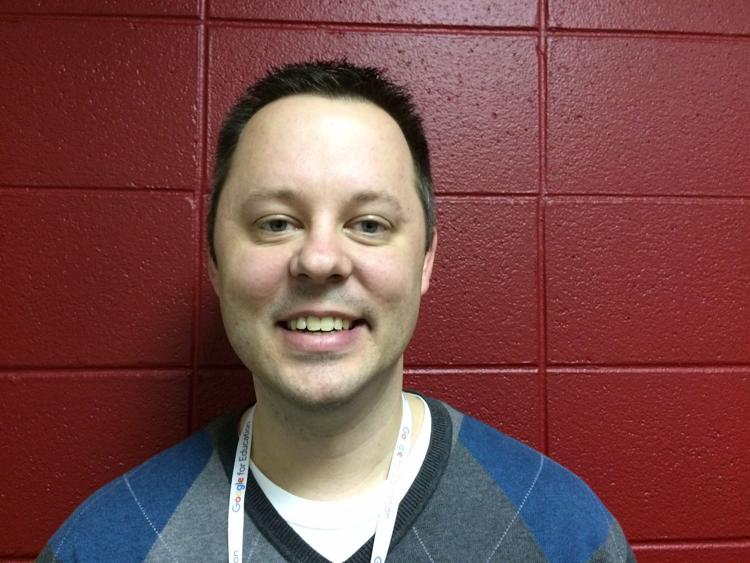 Matthew Beahm teaches eighth-grade math and Algebra I for eighth graders at Hebron Middle School. Beahm is in his seventh year at the school, coming in the 2010-11 school year where he first taught sixth-grade math.
Beahm got his start as a math teacher teaching first in the North White Community Schools in Monon, Indiana.
Beahm, who graduated from New Prairie High School in 2001, said he came into teaching in a roundabout way, first majoring in business. He said he remained in the business program for three years before deciding he wanted to be a teacher and starting all over. He said he earned his undergraduate degree from Indiana University at South Bend and earned his master's degree from Ball State University in 2014.
"I love teaching middle school," he said. "You have the option to effect them in positive ways. The biggest joy that you get is reaching them at their level and improving their outlook about math. Sometimes people have a lot of fears about that, and hopefully, I correct that in my classes."
Meet John Simatovich Elementary School kindergarten teacher Karen Koch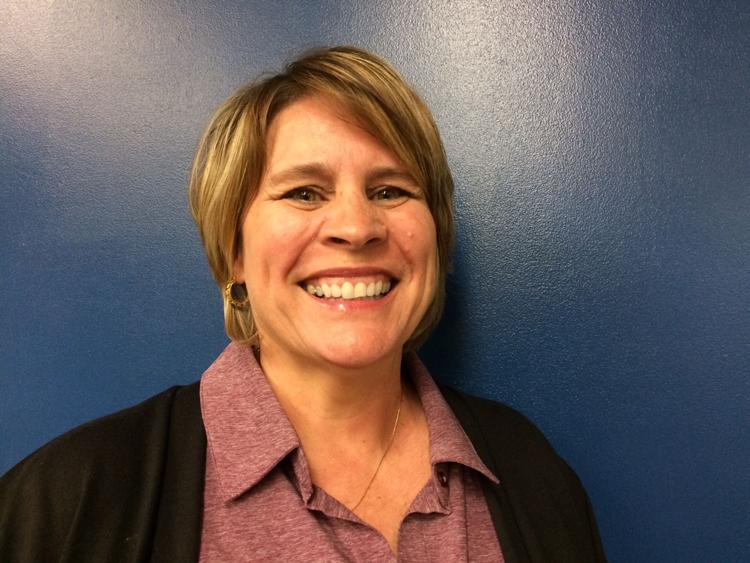 Karen Koch said she loves teaching kindergarten students at Simatovich Elementary School, which is in the Union Township School Corp. in Valparaiso.
Koch said she has been teaching at the elementary school for 19 years. Before that, she taught at St. Stanislaus Kostka School in Michigan City and Saint Bridget School in Hobart before it closed.
Koch graduated from Chesterton High School in 1982 and from Valparaiso University in 1987.
She said she's always wanted to be a teacher. Growing up, she had a younger brother and sister and always "played school" with them. Koch also said her grandmother was a teacher, teaching third grade and Sunday School.
"I love the connection working with the little ones," she said. "They are so young and so sweet, so innocent and they say such funny things."
Koch said she really enjoys seeing the progress students make as they get older and she is able to watch them, in third grade or fifth grade.
She said the staff that she works with at Simatovich is great to work with and she really enjoys working with her principal Leigh Barnes, who is going into her third year as the principal at the elementary school.
Meet Hammond Academy of Science and Technology teacher Adam Erler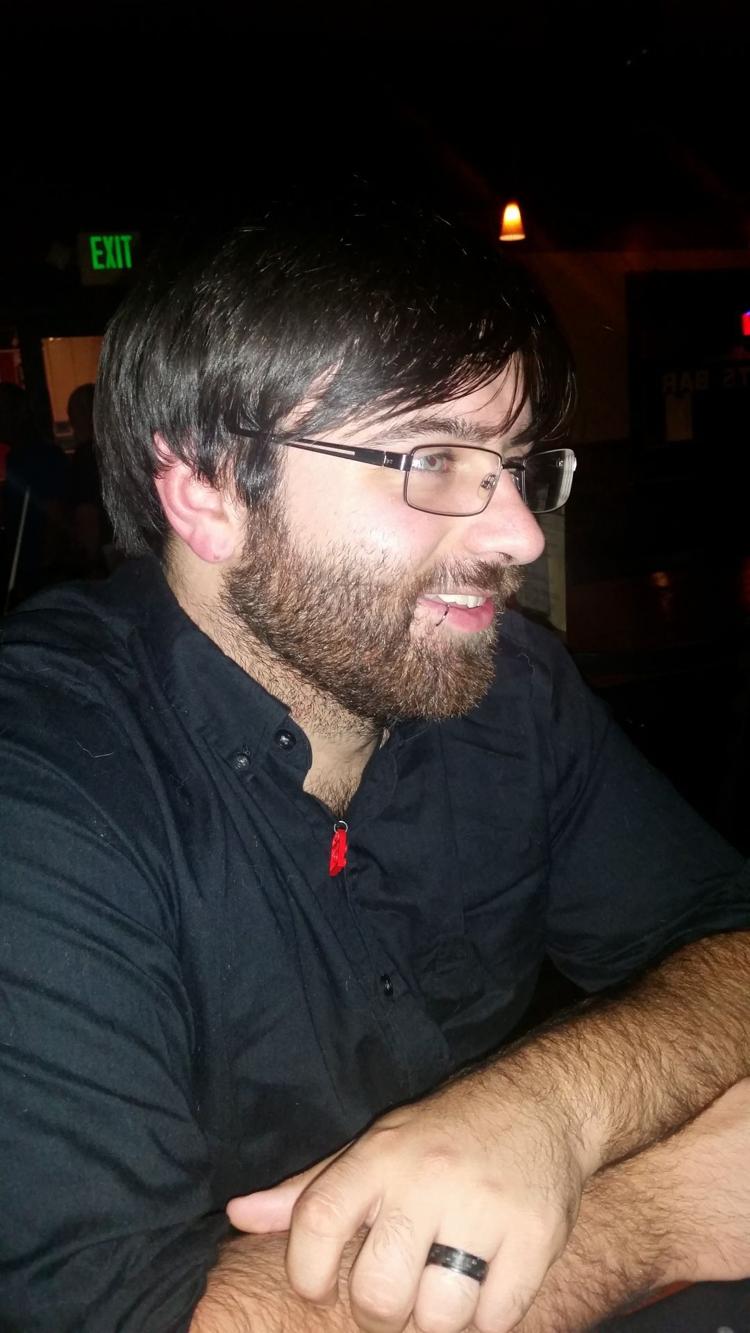 Adam Erler is a geometry and computer science teacher at Hammond Academy of Science and Technology, which is a charter school in Hammond. He is also part of an organization called Quarknet through Purdue University Northwest that gives students hands on experience with physics and has provided a number of students with internships and amazing opportunities.
Erler said he teaches geometry through authentic projects and assignments. His students just presented their "house of the future" in which they had to research and design houses fit for the people of the year 2075. They used the skills of area perimeter and volume of an irregular object to create a 3D model. In addition to all of this he is also teaching at Purdue Northwest while taking classes towards his masters degree in math.
This is Erler's fourth year teaching at HAST. He said what he most likes about teaching is the ability to interact with students.
"The students are amazing at connecting learning to their every day lives. We get to do the kind of projects that kids dream about," he said.
Erler graduated from Hersey High School in Arlington Heights, Illinois. He earned his undergraduate degree from Southern Illinois University. He met his wife Samantha while in college. She graduated from Purdue University Northwest in Hammond, and she also teaches English at HAST.
Meet Merrillville Intermediate School teacher Rachel Brazil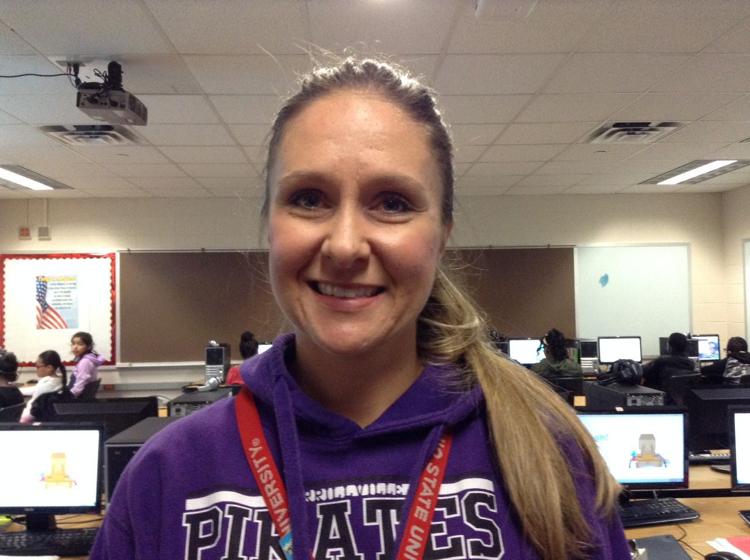 Rachel Brazil teaches English/Language Arts and Social Studies to fifth-graders at Merrillville Intermediate School, which is part of the Merrillville Community School Corp. Brazil is originally from Defiance, Ohio and graduated from Tinora High School there. She is in her eighth year as a teacher, having taught four years in the School City of East Chicago first.
Brazil said she joined the U.S. Army and met her husband, who is from Hobart, in boot camp and the couple decided to settle in Northwest Indiana. She said she served nine years in the military. She said she was a military police officer, and loved it. She said she traveled around Iraq and Kuwait providing security.
"I enjoyed it being in the police department in the military but I didn't want to go into the police force on the civillian side," she said. "I majored in business at Ohio State. I like business and was in the workforce for several years. I decided to go back to school to get a degree in teaching. I absolutely love teaching."
Brazil is one of two teachers who were honored this month as an "Inspiring Teacher" by the Crossroads Regional Chamber of Commerce which honors teachers in the Merrillville and Crown Point school communities. Brazil said it was an "awesome" experience.