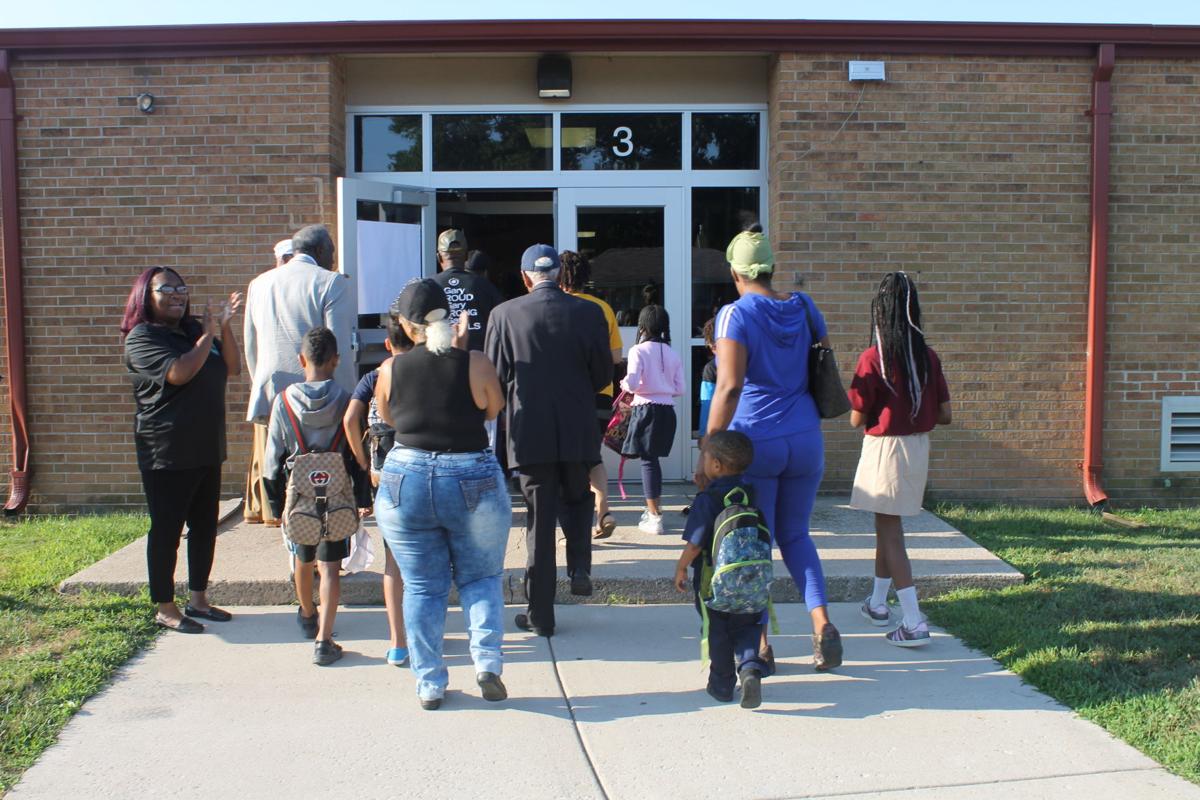 GARY — Members of the city's Common Council have signaled they plan to formally support a ban on new charter schools citywide as the Gary Community School Corp. attempts to right its finances and boost enrollment.
All but one council member — Councilman Dwight Williams — agreed at the legislative body's first meeting of the year on Monday to sign on as a co-sponsor to a resolution supporting a moratorium. The resolution was originally sponsored by Council President William Godwin, D-1st, and Tai Adkins, D-4th.
Contacted Wednesday for comment, Williams said he supports the moratorium but is seeking a thorough discussion on what that moratorium means for education choices in Gary. 
Sen. Eddie Melton, D-Gary, said he will be filing legislation seeking a permanent ban on new charters in Gary, and the council's supportive resolution, if approved, sends a strong message to lawmakers in Indianapolis that this is what the community wants.
The charter ban pitch also comes weeks after Mayor Jerome Prince highlighted his desire to build a new state-of-the-art high school in partnership with Purdue and Indiana University Northwest.
The school would be based off Purdue Polytechnic in Indianapolis, which touts a project-based learning model preparing students for the rigors of universities like IU and Purdue.
Critics of Prince's plan are calling the school yet another charter in Gary — when Gary is already ranked sixth in the nation for the highest number of charters per capita.
Melton said another charter school would jeopardize the school corporation's chances at success — and is counterintuitive after Gary voters overwhelmingly supported a Gary schools operating referendum in the recent election, following two consecutive failed referendum attempts.
"It's true that Indiana is a charter-friendly state. It's also true that Gary was ranked 6th in the nation with the highest number of charter schools in the nation per capita," Melton said in response to questions from The Times. "However, I believe there has been a positive shift among residents and state leaders to invest more into the district and work toward turning the district around academically and financially."
Melton attempted a charter school ban in 2017 but was unsuccessful. He said times have changed with the approved referendum.
Godwin said having a majority on the council back the resolution sends a strong message to the Prince administration, Purdue, Indiana University Northwest, and to lawmakers in Indianapolis that the community wants to see the Gary Community School Corp. succeed — and that banning new charters will help make that happen.
"It's nothing personal against charter schools, but the council wants to see the school corporation succeed, instead of charters further detracting from enrollment and its finances," Godwin said.
Prince's deputy mayor, Trent A. McCain, said he believes critics like Melton and Godwin are oversimplifying Purdue Polytechnic as "just another charter school." 
"As the mayor said, the Polytechnic model is the 'best of both worlds' because you are held accountable by the school district but, like a charter, has the autonomy to operate and do what's best for its students," McCain said. 
In a statement, Prince said: "In the coming months, my administration desires to engage our public school leaders and state legislators about adopting a model similar to Indianapolis Public Schools' Innovation Network," Prince said. 
Since 2009, Gary has lost about half its student population, or 5,300 pupils, dropping enrollment in the city's public schools to about 5,500 children. 
The council's resolution points out the school corporation has lost "over a quarter of a billion dollars in state support," greatly undermining the district's ability to provide students with the education they deserve.
The council's resolution states Gary charter schools, which are state-funded but exempt from many state regulations, are not statistically outperforming the city's public schools in student achievement.
Williams said he would like to learn more about Prince's plans for a Purdue Polytechnic high school, and contends the school is not necessarily a charter but rather could be "either or" because it takes a hybrid approach. 
The Gary City Council will vote on the resolution at a special meeting Thursday night, ahead of the General Assembly deadline to file new legislation for this year's session.