ST. JOHN — Following a series of contentious meetings, St. John residents made clear in May that now is the time for change on the St. John Town Council.
Now, Republicans Bryan Blazak and Wayne "Waterman" Pondinas will face Democratic challengers Gina Fezler and Rick Thomas in November's general election to fill two at-large seats.
From addressing residential growth to spearheading retail development opportunities, all four candidates say they can bring a renewed sense of understanding and transparency to the council.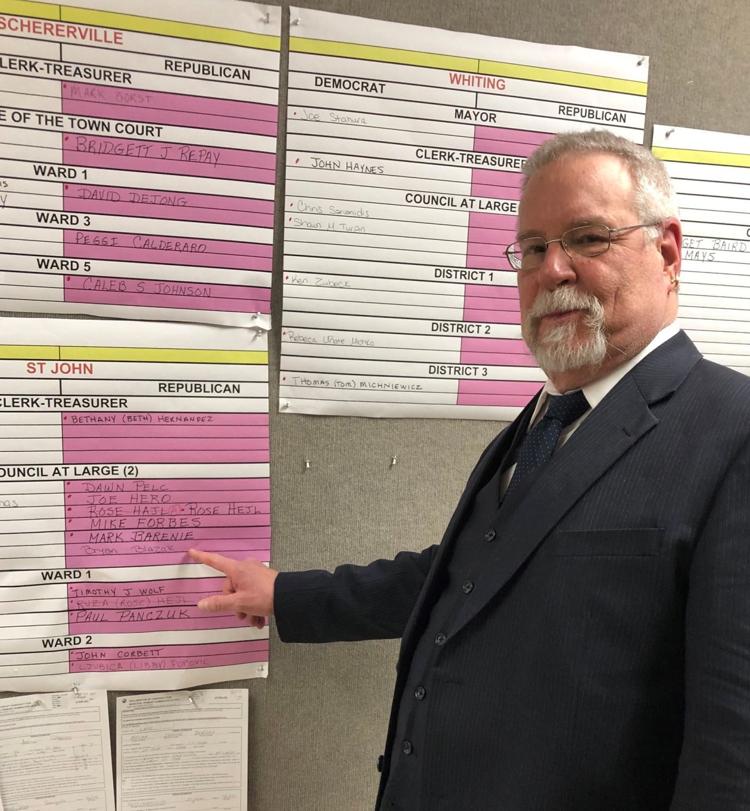 Bryan Blazak
Blazak, a 45-year resident of St. John, said he's seen the town grow from about 2,000 when he first moved to the town to just shy of 20,000 today.
As home building continues to drive growth in the Tri-Town area, Blazak said his top priority is to work with neighboring towns and school districts to improve infrastructure, ease traffic and ensure schools are capable of taking in new students.
The former St. John Homeowners Group leader said he intends to remove political motivations from Town Council decisions and elevate residents' roles in St. John boards and commissions.
"The current administration was not doing the job properly and needed to be released," Blazak said. "We're going to become citizen friendly. It's the citizens' town, not the administration's town."
Blazak, who is retired, spent his career working as a controller, chief financial officer and financial consultant in Chicago. He said he hopes to bring transparency to the council by organizing regular community forums and posting live stream videos of council meetings.
In addition to addressing infrastructure, Blazak said he'd like to work toward soliciting private business partnerships to support more town events and festivals like St. John Oktoberfest.
"Walking into St. John is going to be a problem-solving adventure," Blazak said. "The important part for us is to reach out."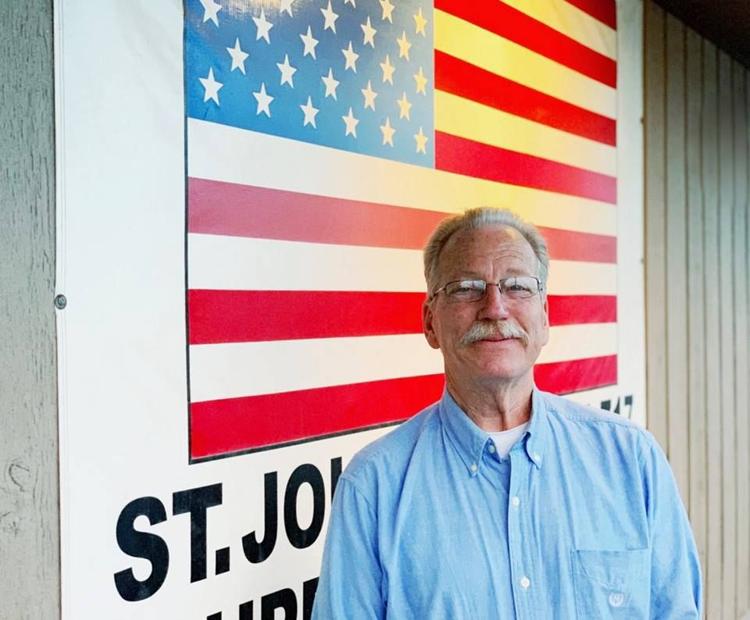 Wayne "Waterman" Pondinas
A St. John resident for nearly three decades, Pondinas said he hopes to attract new business to St. John's U.S. 41 corridor and explore implementing road impact fees to ease congestion and fund road improvements.
Pondinas said he often looks to nearby Crown Point or Porter County's Valparaiso for neighboring downtown districts that encourage passersby to slow down and stay for a meal or shop in the local communities.
Deriving his nickname "Waterman" from his work surveying the community's water meters, Pondinas said he hopes to bring his experience as St. John's customer service representative to the council.
He disagrees with a 3-minute time limit imposed in recent town council meetings and said he hopes to work collaboratively with the town's parks department, plan commission and residents.
"If you're making good points, you should be able to talk," Pondinas said. "I think trust and honor and transparency is the best way to go."
Keep reading for FREE!
Enjoy more articles by signing up or logging in. No credit card required.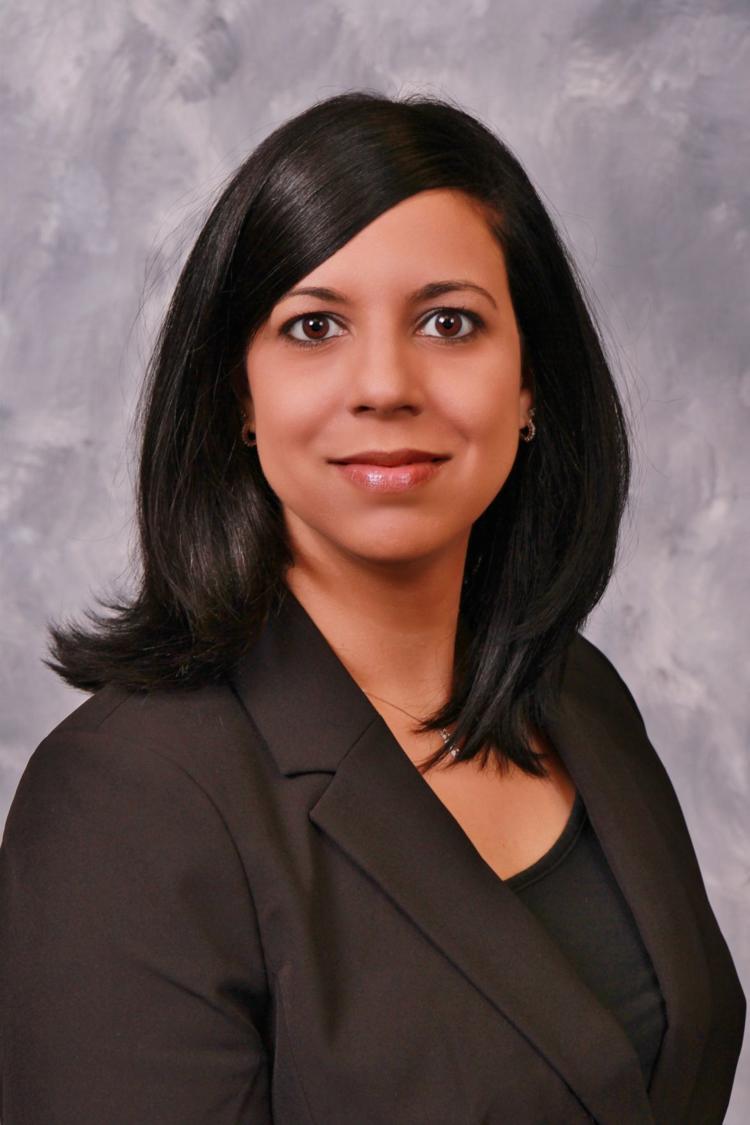 Gina Fezler
As an active member of the St. John Economic Development Commission and a vice president for First Financial Bank, Fezler said she will prioritize economic success and putting local business first if elected to the Town Council.
Fezler is president of the St. John/Dyer Chamber of Commerce, an executive board member of Junior Achievement Northwest Indiana and a graduate of Purdue University Northwest's Leadership Northwest Indiana program.
She describes herself as a rational decision-maker vested in representing the needs of St. John residents.
Fezler said she hopes to amplify the voice of public safety officials and work to diversify housing opportunities for recent college graduates or aging populations looking to downsize in the community currently dominated by single-family homes.
A mother of two, Fezler said she would also like to work with local education leaders in the Hanover Community School Corp. and Lake Central School Corp. to ensure the districts can sustain an anticipated influx of students as St. John continues to grow.
"Obviously, we're seeing an explosion of residential development in St. John that's not going to slow any time soon," Fezler said. "I want to ensure that the schools have an ample opportunity to communicate with the town and the town an ample opportunity to communicate with the schools."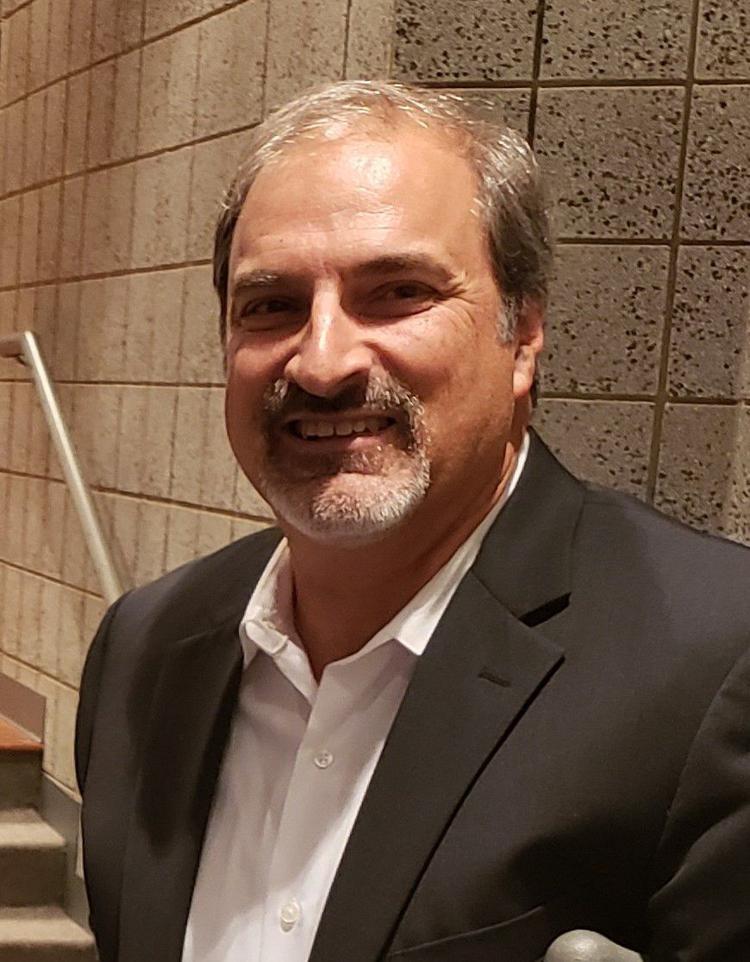 Rick Thomas
He scolded past council members for their support of smaller lot sizes in the development, which he said he fears will add to traffic congestion and limit emergency responders' efficiency in the area.
He wants to collaborate with the parks department to develop the town's green space and bike paths, work with the schools to ensure they're able to take in additional students and serve as a conduit for public access to town decision-making.
"What I witnessed of our Town Council, it needs somebody like me — somebody who's concerned about the residents," Thomas said. "I want residents to be informed about what's going on in the community."
Thomas spent 25 years working in retail management at companies like Target, Menards and Mohawk Flush Doors. He's also a longtime member of the U.S. Canoe and Kayak Team.
Further development and consideration of affordable housing are additional priorities Thomas said he hopes to pursue if elected.
"We want to develop St. John, but keep that small town feel," he said.
Republicans Paul Panczuk and Michael Schilling won their respective primaries in May to take hold of the Ward 1 and Ward 2 council positions. The two are running unopposed in this November's general election, as is St. John Clerk-Treasurer candidate Bethany Hernandez.