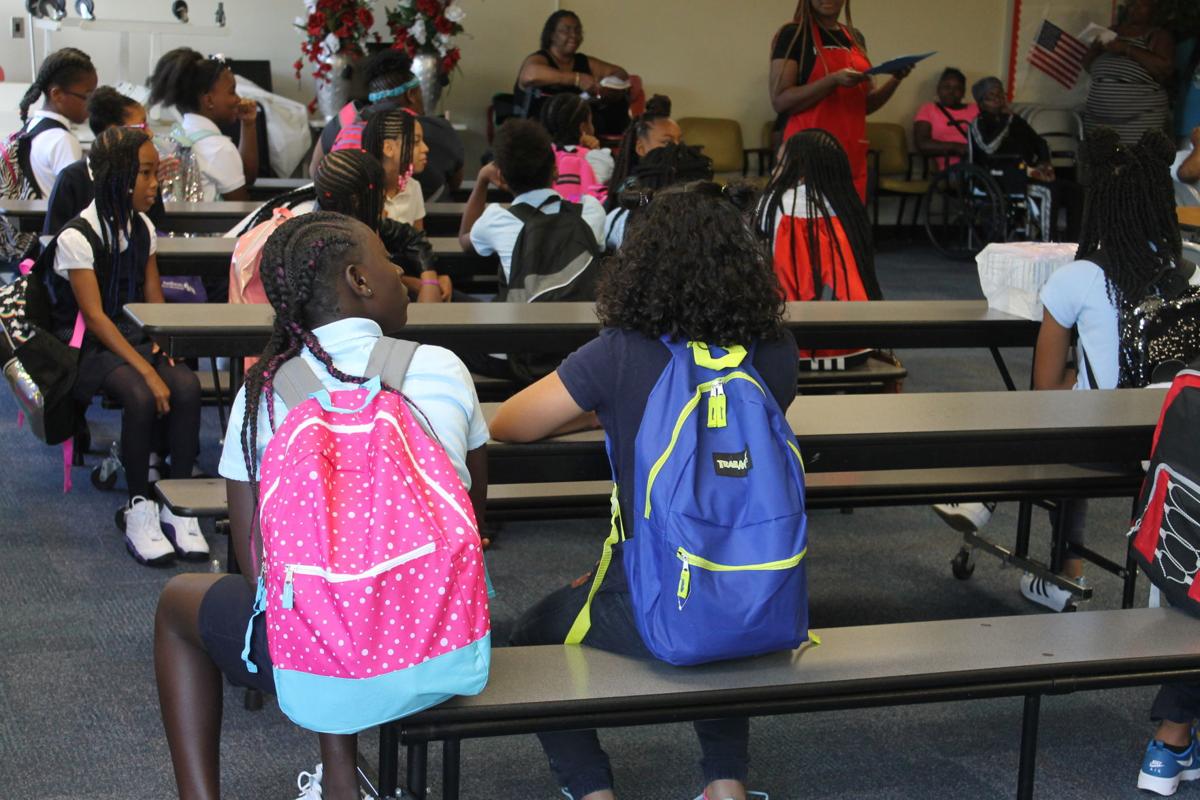 INDIANAPOLIS — After months of delay, the state released its A-F school accountability grades Wednesday morning for the 2018-19 school year.
The state accountability grades, determined partially by student standardized test performance, look largely similar to scores received last year.
All Northwest Indiana school corporations received the same overall grade as the year before. Only nine of nearly 250 Region schools saw their grade increase between the 2017-18 and 2018-19 school years.
The A-F grade release comes following months of deliberation among local and state education officials after low performance last spring on the state's new ILEARN exam triggered fear schools across the state would see dramatic declines in the state-issued school grades.
Students' performance on the state's ILEARN exam makes up 50% of criteria used in calculating a school's state letter grade assignment, and more than half of Indiana's students did not meet proficiency on the standardized test proctored for the first time last school year.
Indiana Gov. Eric Holcomb signed a "hold harmless" measure into law last month indicating schools could not receive an A-F grade lower than what was granted in the 2017-18 year to mitigate the negative effects of the new exam some educators said they felt unprepared to proctor.
The state took similar hold harmless action for grades issued assessing the 2014-15 school year after the introduction of the ISTEP+ exam.
Schools that were projected to receive lower grades in the 2018-19 school year were instead issued the same A-F letter grade as was granted in the 2017-18 year.
"Consistent with the governor's request and the action of the general assembly, these grades reflect the higher of last year's or this year's grades as schools and corporations are 'held harmless' from the potentially negative impact of their students' performance on ILEARN this spring," Indiana State Board of Education Chair B.J. Watts said in a news release.
Statewide, more than half of Indiana's nearly 300 school corporations received a B rating. Nearly 23% of Indiana school corporations received a C and just more than 17% received an A.
Only Indiana school corporations received a D for the 2018-19 school year, and two were given an F. None of those districts were in Northwest Indiana.
Nine individual Region schools received failing grades, five belonging to the state takeover Gary Community School Corp.
Eight Northwest Indiana districts received As over as a corporation, including Hanover Community School Corp., Lake Central School Corp., Tri-Creek School Corp., Crown Point Community School Corp., the School Town of Munster, East Porter County School Corp. and Union Township School Corp. and Valparaiso Community Schools. 
Each school corporation and individual public, private and charter school receive a grade annually under the state's accountability system to assess student performance and growth from year to year.
The Indiana Department of Education also facilitates the assignment of federal accountability ratings. Those results were released in January on a scale of "Does Not Meet Expectations" to "Exceeds Expectations."
Administrators were informed of the grades their schools would have received for the 2018-19 school year had the governor not enacted hold harmless legislation, according to the IDOE. However, only the adjusted grades were made public.
Educators say they are using these measures as indicators to reflect on prior testing, develop remediation plans and prepare for this year's ILEARN exam. But some say the ILEARN exam and accountability grades only provide a snapshot of student performance and should be viewed in the fuller context of school programs.
"We want to become more data driven and results oriented," Diocese of Gary Superintendent Joseph Majchrowicz said. "But we also want to approach the education of the whole student. We want to make sure that our Catholic identity is strong and we want to make sure our school environments are safe."
While the state grades can be frequently found on schools websites and newsletters in some districts, Merrillville Community School Corp. Superintendent Nick Brown said he believes the individual school experience is more important to parents and their children's instructors.
"We drive it down to the individual conversation," Brown said. "It's important for folks to understand the one state test we use as a measure is a questionable practice. It's just one assessment."
Compare Northwest Indiana schools' A-F grades here:
A look at 2018-19 state A-F school grades in Northwest Indiana
Here's a look at how Northwest Indiana schools compared in 2018-19 state school accountability ratings.
Schools this year were assessed under a "hold harmless" measure following low performance in Indiana's first ILEARN exam. Schools that showed indications of performing lower in the 2018-19 accountability ratings than in the year before were assigned the same grade as was given in the 2017-18 school year.
Read more about that here.
Be the first to know
Get local news delivered to your inbox!