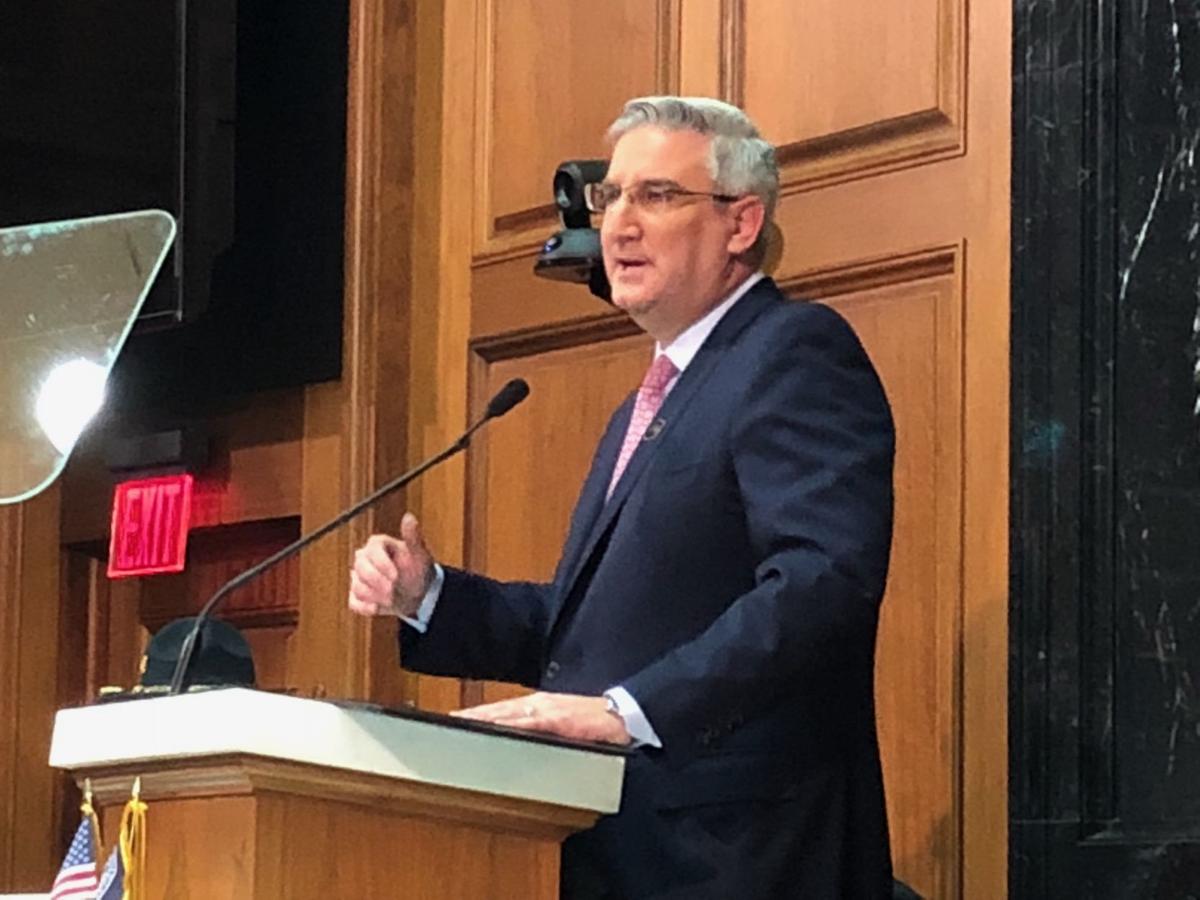 Gov. Eric Holcomb announced Wednesday details on upcoming input sessions for the governor's commission to explore ways to increase Indiana teacher pay.
The Next Level Teacher Compensation Commission will make 3 visits across the state this month with the closest to Northwest Indiana schools being in Elkhart.
The Elkhart stop, the last of the commission's series of statewide visits, will be 7 p.m. EST Aug. 27 at Concord Junior High School located at 59397 County Road 11.
The commission, first announced in the governor's January State of the State address, will seek educators' feedback on how best to provide competitive teacher compensation following a state budget session in which calls for increased teacher pay became a leading concern.
The state budget bill passed in April allocated a $753 million increase to education funding over the next two years and directed $74 million toward statewide grant programs like Indiana's Teacher Appreciation Grant. However, the budget did not explicitly direct funding to teacher pay raises. 
The Next Level commission includes business executives and community leaders among its board members with voting authority. One teacher and multiple school administrators sit on the commission's advisory council. Together, the commission is charged with providing recommendations for how to achieve competitive teacher salary to the governor ahead of the 2021 legislative session.
Indiana Superintendent of Public Instruction Jennifer McCormick criticized the governor's commission in a joint listening session Tuesday night in Hammond with State Sen. Eddie Melton, D-Gary, who announced last month an exploratory committee to run for governor in 2020.
"You have a teacher pay advisory committee with no teachers," McCormick told a room of teachers, administrators and local representatives Tuesday night. "You have to have leadership that finds it important to have those people in the trenches who are doing the work serve as a voice." 
Two other input sessions will take place at 7 p.m. EST Aug. 19 at the Ivy Tech Culinary and Conference Center in Indianapolis and at 10 a.m. CST at Central High School in Evansville. Community members are encouraged to share input online at in.gov/gov/teachercompensation.
Be the first to know
Get local news delivered to your inbox!