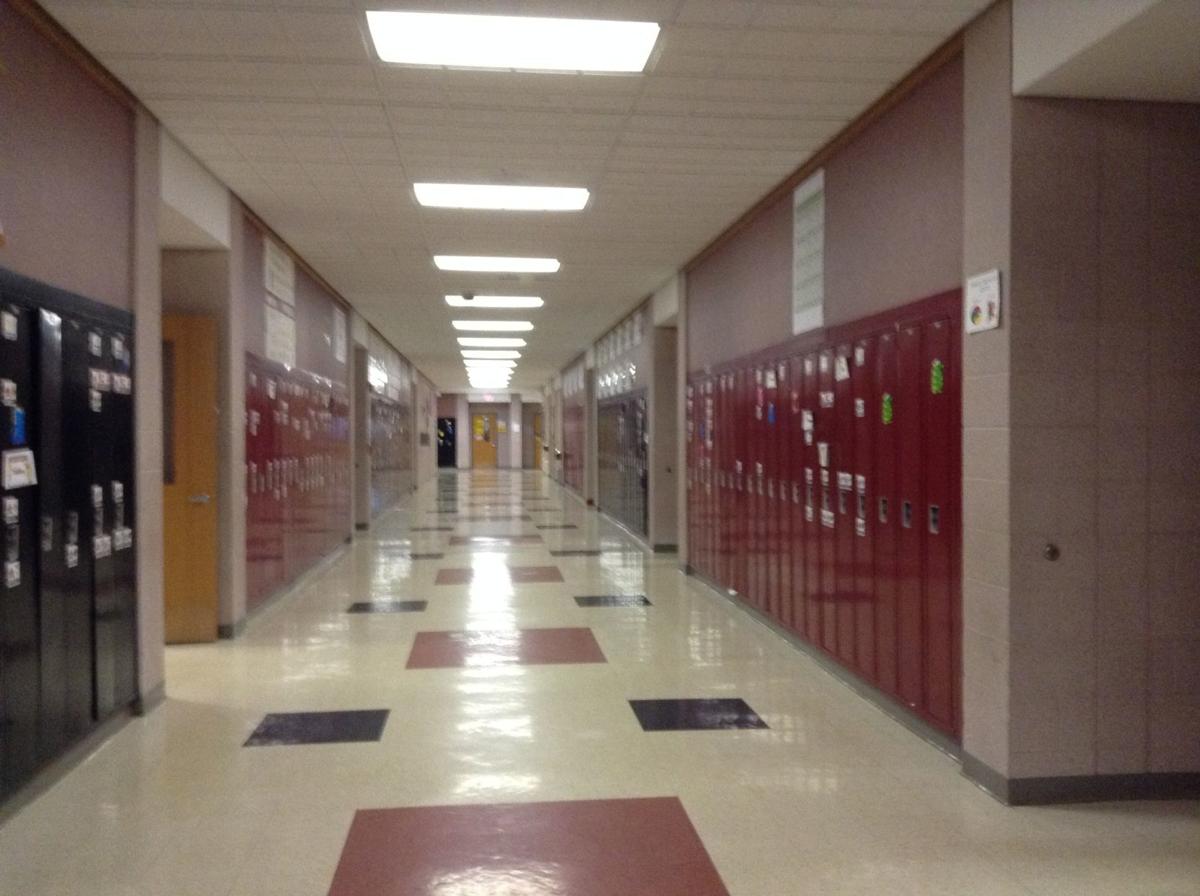 INDIANAPOLIS — Student performance on the Spring 2018 ISTEP standardized exam dipped slightly for both elementary and high school test takers compared to the prior academic year.
Statewide, the percentage of students in grades 3 through 8 who passed both the English/language arts and mathematics exams fell to 50.7 percent, versus 51.4 percent in Spring 2017.
The results show elementary student scores dropped across the board, including a 1.1 percent decline in English/language arts for a 64.1 percent pass rate, a 0.2 percent drop in math for a 58.3 percent pass rate, a 5.3 percent drop in 4th and 6th grade science for a combined pass rate of 57.9 percent, and a 4.9 percent drop in 5th and 7th grade social studies for a 58.6 percent pass rate.
Among high school sophomores, just 33.7 percent passed both the English/language arts and math exams, down 0.6 percent from the Spring 2017 result.
Grade 10 student scores fell statewide 1.6 percent in English/language arts for a 58.9 percent pass rate, declined 0.6 percent in math for a 36.2 percent pass rate and dropped 5 percent in science for a 52.1 percent pass rate.
Jennifer McCormick, the Republican state superintendent of public instruction, in a statement characterized those results as "stable," while she also highlighted slight improvements in 8th grade English/language arts scores and 3rd grade math results.
"ISTEP is one of the many tools Indiana uses to measure student achievement and this year's results indicate we are moving in the right direction," McCormick said.
"Indiana's classrooms are full of dedicated educators who spend each day preparing our children for academic success, and I am grateful for their hard work."
Many Region schools top state averages
Numerous Northwest Indiana school districts outperformed the statewide averages on both English/language arts and math.
In Lake County, elementary students at Crown Point Community School Corp. tallied the highest pass rate for English/language arts at 87.6 percent.
Though Crown Point's second-highest 79.1 percent math pass rate for Lake County was bested by Cedar Lake's Hanover Community School Corp. at 81.2 percent. Hanover also saw 8 in 10 elementary students pass the English/language arts exam.
Teresa Eineman, superintendent at Crown Point schools, said the district's results are about much more than those numbers, they're about children "believing their dreams to be real."
"As dream-makers, our professional educators, staff and leaders use data lenses to clearly see the needs of each child, prescribe high impact strategies, assess progress learning and repeat until graduation day," Eineman said.
East Porter County School Corp. notched the Region's highest elementary English/language arts pass rate at 88.7 percent, along with a math pass rate of 76 percent.
The top Region elementary math pass rate of 85.6 percent was achieved by students in Union Township School Corp., also in Porter County. Its English/language arts pass rate was 86.7 percent.
Other Northwest Indiana school districts with top pass rates on the elementary exams included: Valparaiso (86.9 percent English/81.7 percent math); Munster (83.2 percent English/75.8 percent math); Duneland (82.8 percent English/74 percent math); Lake Central (82.4 percent English/74.8 percent math); Tri-Creek (79.6 percent English/67 percent math); Diocese of Gary (79.4 percent English/67.3 percent math); Hobart (78.2 percent English/69.1 percent math); Griffith (76.6 percent English/69.6 percent math); and New Prairie (76.4 percent English/75.6 percent math).
Valparaiso Community Schools Superintendent Julie Lauck said: "We are very pleased with the work of our students and our staff on the Spring ISTEP. We are proud of what has been achieved and the hard work reflected in the scores."
For 10th grade English/language arts, Munster topped all comers with an 87.5 percent pass rate, followed by Valparaiso at 78 percent, Diocese of Gary 77.6 percent, Hobart 76 percent, Crown Point 74.5 percent, South Central 73.5 percent and East Porter 71.4 percent.
Munster also took the 10th grade math crown with a 60.1 percent pass rate. Only Valparaiso (54.7 percent) and Duneland (50.3 percent) also saw more students pass the exam than fail it.
Yvonne Stokes, assistant superintendent at Munster schools, attributed the district's favorable ISTEP results to "the work and dedication our families, students and staff provide to support student academic progress."
"We know that there is still much work to be done to ensure all our students demonstrate mastery of the Indiana Academic Standards," Stokes said.
Some of the lowest ISTEP elementary scores in Northwest Indiana were recorded in the School City of East Chicago, which had a 25 percent pass rate for English/language arts and 24.1 percent pass rate for math.
Gary Community Schools (31.7 percent English/17.4 percent math), Tri-Township (45 English/28.6 math) and many of the charter schools in East Chicago and Gary also produced lackluster ISTEP results for grades 3 through 8.
Among high school students, fewer than 4 in 10 passed the English/language arts exam and fewer than 2 in 10 passed the math test in the following districts: East Chicago, Gary, Hammond, Lake Ridge New Tech, Lake Station, Michigan City and several Region charter schools.
Peggy Hinckley, emergency manager for Gary schools, said she sees the test scores as a baseline for the district, which last year was taken over by the state due to financial issues, from which to grow as it implements building changes and innovative learning strategies aimed at improving the city's schools.
"We have invested over $2 million in new technology and continue to invest in programs to meet the needs of our students," Hinckley said. "We know our teachers are working diligently to provide quality instruction for all children."
"While our challenges are great, our determination to improve student results is greater."
Michigan City Superintendent Barbara Eason-Wakins noted that ISTEP scores in her district remained steady "with the exception of our high school, which saw a decline despite continued improvement on other college and career readiness indicators."
"We don't believe these scores truly reflect the quality of learning and instruction at our high school," she said. "We are working with state instructional specialists to better align our curriculum to the state standards, so that sophomores are better prepared to show what they know."
This was the last time that Indiana elementary school students are being evaluated using ISTEP.
A new ILEARN exam is scheduled to debut in Spring 2019 in the hope of permanently moving away from the technical glitches and scoring delays associated with ISTEP.
High school sophomores will continue taking ISTEP through spring 2020, after which it is set to be replaced by a national college entrance exam, such as the ACT or SAT, taken by juniors to fulfill a graduation requirement beginning in the 2021-22 school year.
ISTEP 2018 Grades 3-8 Final School
Field 1
Field 2
Field 3
Field 4
Field 5
Field 6
Field 7
Field 8
Field 9
Field 10
Field 11
Field 12
Field 13
Field 14
Field 15
Field 16
Field 17
Field 18
Field 19
Field 20
Field 21
Field 22
Field 23
Field 24
Field 25
Field 26
Field 27
Field 28
Field 29
Field 30
Field 31
Field 32
Field 33
Field 34
Field 35
Field 36
Field 37
Field 38
Field 39
Field 40
Field 41
Field 42
Field 43
Field 44
Field 45
Field 46
Field 47
Field 48
Field 49
Field 50
Field 51
Field 52
Field 53
Field 54
Field 55
Field 56
Field 57
Field 58
Field 59
Field 60
Field 61
Field 62
Field 63
Field 64
Field 65
Field 66
Field 67
Field 68
Grade 3
Grade 4
Grade 5
Grade 6
Grade 7
Grade 8
School Total
Corp ID
Corp Name
School ID
School Name
ELA Pass N
ELA Test N
ELA Percent Pass
Math Pass N
Math Test N
Math Percent Pass
Both Math and ELA Pass N
Both Math and ELA Test N
Both Math and ELA Percent Pass
ELA Pass N
ELA Test N
ELA Percent Pass
Math Pass N
Math Test N
Math Percent Pass
Both Math and ELA Pass N
Both Math and ELA Test N
Both Math and ELA Percent Pass
ELA Pass N
ELA Test N
ELA Percent Pass
Math Pass N
Math Test N
Math Percent Pass
Both Math and ELA Pass N
Both Math and ELA Test N
Both Math and ELA Percent Pass
ELA Pass N
ELA Test N
ELA Percent Pass
Math Pass N
Math Test N
Math Percent Pass
Both Math and ELA Pass N
Both Math and ELA Test N
Both Math and ELA Percent Pass
ELA Pass N
ELA Test N
ELA Percent Pass
Math Pass N
Math Test N
Math Percent Pass
Both Math and ELA Pass N
Both Math and ELA Test N
Both Math and ELA Percent Pass
ELA Pass N
ELA Test N
ELA Percent Pass
Math Pass N
Math Test N
Math Percent Pass
Both Math and ELA Pass N
Both Math and ELA Test N
Both Math and ELA Percent Pass
ELA Pass N
ELA Test N
ELA Percent Pass
Math Pass N
Math Test N
Math Percent Pass
Both Math and ELA Pass N
Both Math and ELA Test N
Both Math and ELA Percent Pass
3785
Kankakee Valley School Corp
3183
Kankakee Valley Middle School
197
258
76.4%
160
258
62.0%
150
258
58.1%
203
274
74.1%
151
274
55.1%
143
274
52.2%
178
263
67.7%
169
263
64.3%
144
263
54.8%
578
795
72.7%
480
795
60.4%
437
795
55.0%
3785
Kankakee Valley School Corp
3184
DeMotte Elementary School
107
129
82.9%
94
129
72.9%
87
129
67.4%
107
129
82.9%
94
129
72.9%
87
129
67.4%
3785
Kankakee Valley School Corp
3197
Wheatfield Elementary School
74
83
89.2%
57
83
68.7%
55
83
66.3%
74
83
89.2%
57
83
68.7%
55
83
66.3%
3785
Kankakee Valley School Corp
3198
Kankakee Valley Intermediate Sch
204
266
76.7%
199
266
74.8%
181
266
68.0%
161
259
62.2%
181
259
69.9%
141
259
54.4%
365
525
69.5%
380
525
72.4%
322
525
61.3%
3815
Rensselaer Central School Corp
3205
Van Rensselaer Elementary School
89
115
77.4%
60
115
52.2%
59
115
51.3%
65
100
65.0%
56
100
56.0%
50
100
50.0%
81
118
68.6%
84
118
71.2%
72
118
61.0%
235
333
70.6%
200
333
60.1%
181
333
54.4%
3815
Rensselaer Central School Corp
3221
Rensselaer Middle School
81
115
70.4%
66
114
57.9%
59
114
51.8%
99
142
69.7%
77
143
53.8%
72
141
51.1%
83
118
70.3%
59
118
50.0%
56
118
47.5%
263
375
70.1%
202
375
53.9%
187
373
50.1%
4580
Hanover Community School Corp
3781
Jane Ball Elementary School
65
84
77.4%
56
84
66.7%
49
84
58.3%
60
85
70.6%
56
85
65.9%
50
85
58.8%
53
86
61.6%
65
86
75.6%
47
86
54.7%
178
255
69.8%
177
255
69.4%
146
255
57.3%
4580
Hanover Community School Corp
3782
Lincoln Elementary School
80
97
82.5%
91
97
93.8%
76
97
78.4%
73
93
78.5%
76
93
81.7%
66
93
71.0%
77
92
83.7%
82
92
89.1%
73
92
79.3%
230
282
81.6%
249
282
88.3%
215
282
76.2%
4580
Hanover Community School Corp
3784
Hanover Central Middle School
118
167
70.7%
136
168
81.0%
110
167
65.9%
147
184
79.9%
132
185
71.4%
121
184
65.8%
123
173
71.1%
133
173
76.9%
110
173
63.6%
388
524
74.0%
401
526
76.2%
341
524
65.1%
4590
River Forest Community Sch Corp
3797
Henry S Evans Elementary School
44
66
66.7%
38
66
57.6%
35
66
53.0%
43
74
58.1%
42
75
56.0%
36
74
48.6%
24
56
42.9%
29
56
51.8%
20
56
35.7%
111
196
56.6%
109
197
55.3%
91
196
46.4%
4590
River Forest Community Sch Corp
3801
River Forest Middle School
53
112
47.3%
41
112
36.6%
32
112
28.6%
56
126
44.4%
49
126
38.9%
35
126
27.8%
56
135
41.5%
51
135
37.8%
39
134
29.1%
165
373
44.2%
141
373
37.8%
106
372
28.5%
4590
River Forest Community Sch Corp
3805
John I Meister Elementary School
35
57
61.4%
30
57
52.6%
25
57
43.9%
45
67
67.2%
45
67
67.2%
38
67
56.7%
31
57
54.4%
33
57
57.9%
24
57
42.1%
111
181
61.3%
108
181
59.7%
87
181
48.1%
4600
Merrillville Community School Corp
3811
Pierce Middle School
267
456
58.6%
195
456
42.8%
171
456
37.5%
277
528
52.5%
262
528
49.6%
214
528
40.5%
544
984
55.3%
457
984
46.4%
385
984
39.1%
4600
Merrillville Community School Corp
3813
Merrillville Intermediate School
277
454
61.0%
295
454
65.0%
231
453
51.0%
315
461
68.3%
242
461
52.5%
219
460
47.6%
592
915
64.7%
537
915
58.7%
450
913
49.3%
4600
Merrillville Community School Corp
3821
Henry P Fieler Elementary School
48
100
48.0%
50
100
50.0%
32
100
32.0%
56
86
65.1%
59
87
67.8%
48
86
55.8%
104
186
55.9%
109
187
58.3%
80
186
43.0%
4600
Merrillville Community School Corp
3822
Homer Iddings Elementary School
69
108
63.9%
61
109
56.0%
55
108
50.9%
90
122
73.8%
84
122
68.9%
74
122
60.7%
159
230
69.1%
145
231
62.8%
129
230
56.1%
4600
Merrillville Community School Corp
3826
Edgar L Miller Elementary School
41
65
63.1%
34
65
52.3%
28
65
43.1%
60
88
68.2%
56
89
62.9%
48
88
54.5%
101
153
66.0%
90
154
58.4%
76
153
49.7%
4600
Merrillville Community School Corp
3827
John Wood Elementary School
30
42
71.4%
28
42
66.7%
25
42
59.5%
35
45
77.8%
37
45
82.2%
32
45
71.1%
65
87
74.7%
65
87
74.7%
57
87
65.5%
4600
Merrillville Community School Corp
3829
Jonas E Salk Elementary School
103
140
73.6%
86
141
61.0%
77
140
55.0%
107
159
67.3%
101
155
65.2%
89
155
57.4%
210
299
70.2%
187
296
63.2%
166
295
56.3%
4615
Lake Central School Corporation
3831
Michael Grimmer Middle School
142
215
66.0%
151
215
70.2%
128
215
59.5%
167
217
77.0%
142
218
65.1%
136
217
62.7%
180
218
82.6%
117
219
53.4%
113
218
51.8%
156
206
75.7%
130
206
63.1%
120
206
58.3%
645
856
75.4%
540
858
62.9%
497
856
58.1%
4615
Lake Central School Corporation
3837
Kolling Elementary School
95
117
81.2%
86
117
73.5%
80
117
68.4%
107
137
78.1%
117
137
85.4%
101
137
73.7%
202
254
79.5%
203
254
79.9%
181
254
71.3%
4615
Lake Central School Corporation
3838
Hal E Clark Middle School
205
263
77.9%
212
263
80.6%
193
263
73.4%
198
279
71.0%
196
280
70.0%
168
279
60.2%
204
257
79.4%
127
258
49.2%
123
256
48.0%
233
307
75.9%
187
308
60.7%
172
306
56.2%
840
1106
75.9%
722
1109
65.1%
656
1104
59.4%
4615
Lake Central School Corporation
3839
George Bibich Elementary School
66
71
93.0%
58
71
81.7%
58
71
81.7%
70
80
87.5%
67
80
83.8%
61
80
76.3%
136
151
90.1%
125
151
82.8%
119
151
78.8%
4615
Lake Central School Corporation
3840
James H Watson Elementary School
64
80
80.0%
51
80
63.8%
46
80
57.5%
82
110
74.5%
80
110
72.7%
72
110
65.5%
146
190
76.8%
131
190
68.9%
118
190
62.1%
4615
Lake Central School Corporation
3841
Kahler Middle School
173
240
72.1%
199
239
83.3%
160
239
66.9%
188
241
78.0%
151
241
62.7%
137
241
56.8%
194
246
78.9%
131
247
53.0%
126
246
51.2%
198
261
75.9%
139
260
53.5%
134
260
51.5%
753
988
76.2%
620
987
62.8%
557
986
56.5%
4615
Lake Central School Corporation
3843
Protsman Elementary School
111
132
84.1%
107
132
81.1%
100
132
75.8%
97
139
69.8%
102
141
72.3%
87
139
62.6%
208
271
76.8%
209
273
76.6%
187
271
69.0%
4615
Lake Central School Corporation
4349
Homan Elementary School
83
112
74.1%
77
113
68.1%
68
112
60.7%
70
89
78.7%
67
89
75.3%
62
89
69.7%
153
201
76.1%
144
202
71.3%
130
201
64.7%
4615
Lake Central School Corporation
4351
Peifer Elementary School
77
90
85.6%
72
90
80.0%
68
90
75.6%
62
78
79.5%
65
78
83.3%
60
78
76.9%
139
168
82.7%
137
168
81.5%
128
168
76.2%
4645
Tri-Creek School Corporation
3753
Oak Hill Elementary School
60
79
75.9%
52
79
65.8%
46
79
58.2%
66
86
76.7%
68
87
78.2%
60
86
69.8%
67
84
79.8%
73
84
86.9%
66
84
78.6%
193
249
77.5%
193
250
77.2%
172
249
69.1%
4645
Tri-Creek School Corporation
3845
Lake Prairie Elementary School
46
53
86.8%
42
54
77.8%
39
53
73.6%
48
66
72.7%
61
66
92.4%
48
66
72.7%
52
73
71.2%
60
73
82.2%
48
73
65.8%
146
192
76.0%
163
193
84.5%
135
192
70.3%
4645
Tri-Creek School Corporation
3848
Three Creeks Elem School
62
79
78.5%
48
79
60.8%
44
79
55.7%
52
83
62.7%
46
84
54.8%
39
83
47.0%
62
88
70.5%
62
88
70.5%
56
88
63.6%
176
250
70.4%
156
251
62.2%
139
250
55.6%
4645
Tri-Creek School Corporation
3851
Lowell Middle School
167
235
71.1%
155
237
65.4%
136
235
57.9%
195
267
73.0%
155
268
57.8%
143
267
53.6%
173
243
71.2%
151
245
61.6%
137
243
56.4%
535
745
71.8%
461
750
61.5%
416
745
55.8%
4650
Lake Ridge New Tech Schools
3885
Longfellow New Tech Elementary Sch
52
76
68.4%
54
76
71.1%
46
76
60.5%
34
76
44.7%
32
76
42.1%
25
76
32.9%
36
75
48.0%
51
74
68.9%
31
74
41.9%
122
227
53.7%
137
226
60.6%
102
226
45.1%
4650
Lake Ridge New Tech Schools
3889
Hosford Park New Tech Elementary
21
45
46.7%
26
45
57.8%
19
45
42.2%
19
46
41.3%
25
46
54.3%
16
46
34.8%
35
49
71.4%
36
49
73.5%
30
49
61.2%
75
140
53.6%
87
140
62.1%
65
140
46.4%
4650
Lake Ridge New Tech Schools
3893
Lake Ridge New Tech Middle School
70
132
53.0%
64
133
48.1%
53
132
40.2%
74
155
47.7%
59
156
37.8%
42
154
27.3%
71
136
52.2%
66
137
48.2%
56
136
41.2%
215
423
50.8%
189
426
44.4%
151
422
35.8%
4660
Crown Point Community School Corp
3761
Robert Taft Middle School
307
380
80.8%
275
383
71.8%
260
380
68.4%
287
353
81.3%
226
354
63.8%
218
353
61.8%
293
363
80.7%
261
363
71.9%
244
363
67.2%
887
1096
80.9%
762
1100
69.3%
722
1096
65.9%
4660
Crown Point Community School Corp
3769
Douglas MacArthur Elem School
63
76
82.9%
48
75
64.0%
46
75
61.3%
67
86
77.9%
65
86
75.6%
59
86
68.6%
60
72
83.3%
56
72
77.8%
53
72
73.6%
190
234
81.2%
169
233
72.5%
158
233
67.8%
4660
Crown Point Community School Corp
3773
Dwight D Eisenhower Elem School
91
95
95.8%
91
95
95.8%
90
95
94.7%
81
97
83.5%
87
97
89.7%
81
97
83.5%
79
103
76.7%
83
103
80.6%
75
103
72.8%
251
295
85.1%
261
295
88.5%
246
295
83.4%
4660
Crown Point Community School Corp
3903
Lake Street Elementary School
90
104
86.5%
78
104
75.0%
76
104
73.1%
69
89
77.5%
67
90
74.4%
62
89
69.7%
82
92
89.1%
82
92
89.1%
76
92
82.6%
241
285
84.6%
227
286
79.4%
214
285
75.1%
4660
Crown Point Community School Corp
3905
Solon Robinson Elementary School
79
88
89.8%
74
88
84.1%
69
88
78.4%
69
80
86.3%
65
80
81.3%
61
80
76.3%
70
86
81.4%
72
87
82.8%
65
86
75.6%
218
254
85.8%
211
255
82.7%
195
254
76.8%
4660
Crown Point Community School Corp
3907
Jerry Ross Elementary School
149
166
89.8%
129
167
77.2%
124
166
74.7%
146
169
86.4%
138
169
81.7%
132
169
78.1%
146
172
84.9%
135
172
78.5%
127
172
73.8%
441
507
87.0%
402
508
79.1%
383
507
75.5%
4660
Crown Point Community School Corp
3913
Timothy Ball Elementary School
65
84
77.4%
65
84
77.4%
57
84
67.9%
54
81
66.7%
59
81
72.8%
49
81
60.5%
64
77
83.1%
67
77
87.0%
60
76
78.9%
183
242
75.6%
191
242
78.9%
166
241
68.9%
4660
Crown Point Community School Corp
3915
Colonel John Wheeler Middle School
252
304
82.9%
216
305
70.8%
208
303
68.6%
233
288
80.9%
181
292
62.0%
173
288
60.1%
233
306
76.1%
174
308
56.5%
165
306
53.9%
718
898
80.0%
571
905
63.1%
546
897
60.9%
4670
School City of East Chicago
3941
Benjamin Harrison Elementary Sch
15
70
21.4%
14
70
20.0%
10
70
14.3%
27
80
33.8%
21
80
26.3%
15
80
18.8%
25
92
27.2%
26
92
28.3%
18
92
19.6%
12
70
17.1%
5
71
7.0%
4
70
5.7%
79
312
25.3%
66
313
21.1%
47
312
15.1%
4670
School City of East Chicago
3945
Abraham Lincoln Elementary School
11
56
19.6%
12
56
21.4%
8
56
14.3%
11
44
25.0%
13
44
29.5%
6
44
13.6%
19
48
39.6%
30
47
63.8%
18
47
38.3%
19
48
39.6%
17
48
35.4%
12
48
25.0%
60
196
30.6%
72
195
36.9%
44
195
22.6%
4670
School City of East Chicago
3953
William McKinley Elementary School
28
90
31.1%
29
90
32.2%
20
90
22.2%
31
97
32.0%
26
97
26.8%
21
97
21.6%
20
99
20.2%
23
99
23.2%
12
99
12.1%
28
81
34.6%
18
81
22.2%
12
81
14.8%
107
367
29.2%
96
367
26.2%
65
367
17.7%
4670
School City of East Chicago
3961
George Washington Elementary Sch
23
92
25.0%
19
91
20.9%
15
91
16.5%
24
84
28.6%
27
84
32.1%
16
84
19.0%
28
91
30.8%
33
91
36.3%
22
91
24.2%
37
92
40.2%
28
91
30.8%
20
91
22.0%
112
359
31.2%
107
357
30.0%
73
357
20.4%
4670
School City of East Chicago
3963
Joseph Block Middle School
91
230
39.6%
44
235
18.7%
36
229
15.7%
114
259
44.0%
116
259
44.8%
82
258
31.8%
205
489
41.9%
160
494
32.4%
118
487
24.2%
4680
Lake Station Community Schools
3965
Thomas A Edison Jr-Sr HS
50
87
57.5%
41
87
47.1%
34
87
39.1%
36
84
42.9%
19
84
22.6%
17
84
20.2%
61
100
61.0%
37
101
36.6%
33
100
33.0%
147
271
54.2%
97
272
35.7%
84
271
31.0%
4680
Lake Station Community Schools
3973
Alexander Hamilton Elementary Sch
27
35
77.1%
21
35
60.0%
21
35
60.0%
28
52
53.8%
24
52
46.2%
20
52
38.5%
29
38
76.3%
31
38
81.6%
28
38
73.7%
84
125
67.2%
76
125
60.8%
69
125
55.2%
4680
Lake Station Community Schools
3975
Virgil I Bailey Elementary School
34
64
53.1%
35
64
54.7%
29
64
45.3%
27
51
52.9%
30
51
58.8%
19
51
37.3%
34
57
59.6%
35
57
61.4%
28
57
49.1%
95
172
55.2%
100
172
58.1%
76
172
44.2%
4690
Gary Community School Corp
4053
Benjamin Banneker Achievement Ctr
40
50
80.0%
36
50
72.0%
31
50
62.0%
31
41
75.6%
26
41
63.4%
24
41
58.5%
38
47
80.9%
26
47
55.3%
24
47
51.1%
25
62
40.3%
11
62
17.7%
9
62
14.5%
14
43
32.6%
5
43
11.6%
5
43
11.6%
16
41
39.0%
10
41
24.4%
9
41
22.0%
164
284
57.7%
114
284
40.1%
102
284
35.9%
4690
Gary Community School Corp
4061
Beveridge Elementary School
11
83
13.3%
4
85
4.7%
3
83
3.6%
12
77
15.6%
9
78
11.5%
4
76
5.3%
6
90
6.7%
5
90
5.6%
3
90
3.3%
9
82
11.0%
2
83
2.4%
2
81
2.5%
38
332
11.4%
20
336
6.0%
12
330
3.6%
4690
Gary Community School Corp
4086
Frankie W McCullough Acad for Girl
22
64
34.4%
9
64
14.1%
8
64
12.5%
12
46
26.1%
9
48
18.8%
5
46
10.9%
16
51
31.4%
14
51
27.5%
12
51
23.5%
17
38
44.7%
7
38
18.4%
7
38
18.4%
13
26
50.0%
0
26
0.0%
0
26
0.0%
12
34
35.3%
6
35
17.1%
6
34
17.6%
92
259
35.5%
45
262
17.2%
38
259
14.7%
4690
Gary Community School Corp
4105
Bailly Preparatory Academy
14
33
42.4%
4
34
11.8%
3
33
9.1%
14
54
25.9%
12
54
22.2%
9
54
16.7%
7
57
12.3%
20
58
34.5%
6
57
10.5%
12
54
22.2%
4
54
7.4%
3
54
5.6%
11
68
16.2%
2
69
2.9%
1
68
1.5%
17
62
27.4%
12
62
19.4%
7
62
11.3%
75
328
22.9%
54
331
16.3%
29
328
8.8%
4690
Gary Community School Corp
4121
Jacques Marquette Elem School
10
58
17.2%
4
55
7.3%
3
55
5.5%
16
57
28.1%
6
58
10.3%
5
56
8.9%
5
43
11.6%
9
40
22.5%
3
39
7.7%
12
49
24.5%
9
49
18.4%
4
48
8.3%
43
207
20.8%
28
202
13.9%
15
198
7.6%
4690
Gary Community School Corp
4155
Glen Park Acad for Excel in Lrn
26
93
28.0%
18
95
18.9%
13
93
14.0%
15
72
20.8%
10
72
13.9%
6
72
8.3%
20
72
27.8%
27
75
36.0%
14
71
19.7%
21
78
26.9%
7
79
8.9%
6
78
7.7%
82
315
26.0%
62
321
19.3%
39
314
12.4%
4690
Gary Community School Corp
4168
Wm A Wirt/Emerson VPA
10
22
45.5%
4
22
18.2%
4
22
18.2%
52
136
38.2%
9
137
6.6%
8
136
5.9%
25
80
31.3%
6
81
7.4%
5
80
6.3%
87
238
36.6%
19
240
7.9%
17
238
7.1%
4690
Gary Community School Corp
4169
Daniel Hale Williams Elem Sch
25
86
29.1%
7
87
8.0%
5
86
5.8%
11
67
16.4%
9
67
13.4%
7
67
10.4%
14
68
20.6%
12
68
17.6%
6
68
8.8%
15
60
25.0%
8
60
13.3%
6
60
10.0%
65
281
23.1%
36
282
12.8%
24
281
8.5%
4700
Griffith Public Schools
4171
Beiriger Elementary School
57
70
81.4%
56
70
80.0%
51
70
72.9%
54
72
75.0%
45
72
62.5%
43
72
59.7%
45
68
66.2%
54
68
79.4%
41
68
60.3%
52
66
78.8%
49
66
74.2%
43
66
65.2%
208
276
75.4%
204
276
73.9%
178
276
64.5%
4700
Griffith Public Schools
4177
Griffith Middle School
106
155
68.4%
83
158
52.5%
75
155
48.4%
130
211
61.6%
117
208
56.3%
101
207
48.8%
236
366
64.5%
200
366
54.6%
176
362
48.6%
4700
Griffith Public Schools
4185
Eldon Ready Elementary School
55
68
80.9%
48
68
70.6%
44
68
64.7%
42
58
72.4%
38
58
65.5%
33
58
56.9%
32
62
51.6%
43
63
68.3%
27
62
43.5%
38
56
67.9%
23
56
41.1%
19
56
33.9%
167
244
68.4%
152
245
62.0%
123
244
50.4%
4700
Griffith Public Schools
4189
Elsie Wadsworth Elementary School
35
54
64.8%
29
53
54.7%
26
53
49.1%
41
59
69.5%
48
59
81.4%
39
59
66.1%
38
51
74.5%
38
51
74.5%
32
51
62.7%
34
45
75.6%
34
45
75.6%
31
45
68.9%
148
209
70.8%
149
208
71.6%
128
208
61.5%
4710
School City of Hammond
4411
George Rogers Clark Md/HS
81
171
47.4%
66
171
38.6%
58
171
33.9%
72
195
36.9%
49
194
25.3%
37
194
19.1%
65
185
35.1%
33
186
17.7%
26
185
14.1%
218
551
39.6%
148
551
26.9%
121
550
22.0%
4710
School City of Hammond
4413
Donald E Gavit Middle/High School
103
207
49.8%
84
207
40.6%
72
207
34.8%
127
226
56.2%
42
227
18.5%
40
226
17.7%
123
230
53.5%
93
230
40.4%
83
230
36.1%
353
663
53.2%
219
664
33.0%
195
663
29.4%
4710
School City of Hammond
4422
Joseph Hess Elementary School
47
98
48.0%
43
98
43.9%
31
98
31.6%
45
82
54.9%
37
82
45.1%
32
82
39.0%
55
98
56.1%
54
98
55.1%
45
98
45.9%
147
278
52.9%
134
278
48.2%
108
278
38.8%
4710
School City of Hammond
4425
Henry W Eggers Middle School
82
237
34.6%
52
238
21.8%
39
237
16.5%
93
237
39.2%
34
236
14.4%
28
236
11.9%
83
219
37.9%
54
221
24.4%
47
218
21.6%
258
693
37.2%
140
695
20.1%
114
691
16.5%
4710
School City of Hammond
4433
Charles N Scott Middle School
125
285
43.9%
80
285
28.1%
72
285
25.3%
134
260
51.5%
73
260
28.1%
64
259
24.7%
150
286
52.4%
87
286
30.4%
80
286
28.0%
409
831
49.2%
240
831
28.9%
216
830
26.0%
4710
School City of Hammond
4447
Columbia Elementary School
23
47
48.9%
18
47
38.3%
17
47
36.2%
12
44
27.3%
15
44
34.1%
9
44
20.5%
17
50
34.0%
24
50
48.0%
14
50
28.0%
52
141
36.9%
57
141
40.4%
40
141
28.4%
4710
School City of Hammond
4449
Thomas A Edison Elementary School
60
98
61.2%
63
98
64.3%
52
98
53.1%
50
101
49.5%
39
101
38.6%
35
101
34.7%
48
103
46.6%
53
103
51.5%
40
103
38.8%
158
302
52.3%
155
302
51.3%
127
302
42.1%
4710
School City of Hammond
4451
Benjamin Franklin Elementary Sch
44
61
72.1%
32
61
52.5%
30
61
49.2%
25
51
49.0%
22
51
43.1%
17
51
33.3%
23
54
42.6%
25
54
46.3%
19
54
35.2%
92
166
55.4%
79
166
47.6%
66
166
39.8%
4710
School City of Hammond
4453
Warren G Harding Elementary School
52
106
49.1%
44
107
41.1%
37
106
34.9%
50
96
52.1%
45
97
46.4%
39
96
40.6%
45
105
42.9%
52
105
49.5%
35
105
33.3%
147
307
47.9%
141
309
45.6%
111
307
36.2%
4710
School City of Hammond
4455
Washington Irving Elementary Sch
39
82
47.6%
26
82
31.7%
22
82
26.8%
42
96
43.8%
29
95
30.5%
25
95
26.3%
40
91
44.0%
36
90
40.0%
28
90
31.1%
121
269
45.0%
91
267
34.1%
75
267
28.1%
4710
School City of Hammond
4457
Thomas Jefferson Elementary School
41
65
63.1%
38
66
57.6%
31
65
47.7%
36
66
54.5%
36
66
54.5%
27
66
40.9%
37
78
47.4%
47
79
59.5%
30
78
38.5%
114
209
54.5%
121
211
57.3%
88
209
42.1%
4710
School City of Hammond
4459
Kenwood Elementary School
28
55
50.9%
19
55
34.5%
17
55
30.9%
28
50
56.0%
24
50
48.0%
22
50
44.0%
21
51
41.2%
36
51
70.6%
21
51
41.2%
77
156
49.4%
79
156
50.6%
60
156
38.5%
4710
School City of Hammond
4461
Lafayette Elementary School
32
68
47.1%
27
68
39.7%
21
68
30.9%
34
72
47.2%
34
72
47.2%
28
72
38.9%
30
65
46.2%
42
65
64.6%
26
65
40.0%
96
205
46.8%
103
205
50.2%
75
205
36.6%
4710
School City of Hammond
4463
Abraham Lincoln Elementary School
54
109
49.5%
39
109
35.8%
33
109
30.3%
48
101
47.5%
50
101
49.5%
41
101
40.6%
49
102
48.0%
68
103
66.0%
42
102
41.2%
151
312
48.4%
157
313
50.2%
116
312
37.2%
4710
School City of Hammond
4465
Maywood Elementary School
32
64
50.0%
30
64
46.9%
23
64
35.9%
16
44
36.4%
11
44
25.0%
7
44
15.9%
19
44
43.2%
23
44
52.3%
15
44
34.1%
67
152
44.1%
64
152
42.1%
45
152
29.6%
4710
School City of Hammond
4469
Morton Elementary School
57
92
62.0%
49
92
53.3%
40
92
43.5%
36
89
40.4%
35
89
39.3%
26
89
29.2%
37
99
37.4%
43
99
43.4%
28
98
28.6%
130
280
46.4%
127
280
45.4%
94
279
33.7%
4710
School City of Hammond
4479
Lew Wallace Elementary School
28
58
48.3%
27
58
46.6%
20
58
34.5%
30
61
49.2%
22
61
36.1%
18
61
29.5%
22
74
29.7%
22
74
29.7%
16
74
21.6%
80
193
41.5%
71
193
36.8%
54
193
28.0%
4710
School City of Hammond
4484
Frank O'Bannon Elementary School
37
79
46.8%
37
81
45.7%
26
79
32.9%
43
102
42.2%
45
102
44.1%
34
102
33.3%
35
93
37.6%
46
94
48.9%
26
93
28.0%
115
274
42.0%
128
277
46.2%
86
274
31.4%
4720
School Town of Highland
4283
Highland Middle School
159
225
70.7%
120
225
53.3%
109
225
48.4%
158
238
66.4%
118
238
49.6%
104
238
43.7%
166
254
65.4%
151
254
59.4%
133
254
52.4%
483
717
67.4%
389
717
54.3%
346
717
48.3%
4720
School Town of Highland
4285
Judith Morton Johnston Elementary
52
74
70.3%
36
74
48.6%
34
74
45.9%
46
54
85.2%
40
54
74.1%
38
54
70.4%
29
49
59.2%
46
49
93.9%
29
49
59.2%
127
177
71.8%
122
177
68.9%
101
177
57.1%
4720
School Town of Highland
4290
Mildred Merkley Elementary School
39
53
73.6%
39
53
73.6%
34
53
64.2%
22
41
53.7%
22
41
53.7%
14
41
34.1%
31
51
60.8%
39
51
76.5%
30
51
58.8%
92
145
63.4%
100
145
69.0%
78
145
53.8%
4720
School Town of Highland
4301
Southridge Elementary School
42
54
77.8%
38
55
69.1%
34
54
63.0%
57
73
78.1%
47
73
64.4%
42
73
57.5%
42
70
60.0%
35
69
50.7%
27
69
39.1%
141
197
71.6%
120
197
60.9%
103
196
52.6%
4720
School Town of Highland
4303
Allen J Warren Elementary School
31
48
64.6%
32
48
66.7%
27
48
56.3%
41
52
78.8%
37
52
71.2%
35
52
67.3%
29
54
53.7%
18
54
33.3%
17
54
31.5%
101
154
65.6%
87
154
56.5%
79
154
51.3%
4730
School City of Hobart
4309
Hobart Middle School
202
304
66.4%
216
304
71.1%
177
304
58.2%
202
281
71.9%
150
281
53.4%
136
281
48.4%
208
315
66.0%
181
315
57.5%
156
315
49.5%
612
900
68.0%
547
900
60.8%
469
900
52.1%
4730
School City of Hobart
4317
Liberty Elementary School
69
86
80.2%
67
86
77.9%
61
85
71.8%
58
88
65.9%
57
88
64.8%
51
88
58.0%
57
83
68.7%
66
83
79.5%
54
83
65.1%
184
257
71.6%
190
257
73.9%
166
256
64.8%
4730
School City of Hobart
4325
Ridge View Elementary School
42
55
76.4%
24
55
43.6%
22
55
40.0%
36
60
60.0%
35
60
58.3%
27
60
45.0%
27
57
47.4%
37
57
64.9%
25
57
43.9%
105
172
61.0%
96
172
55.8%
74
172
43.0%
4730
School City of Hobart
4327
Joan Martin Elementary School
129
166
77.7%
121
166
72.9%
105
166
63.3%
125
168
74.4%
107
169
63.3%
100
168
59.5%
108
153
70.6%
120
153
78.4%
99
153
64.7%
362
487
74.3%
348
488
71.3%
304
487
62.4%
4740
School Town of Munster
4333
Wilbur Wright Middle School
263
345
76.2%
272
345
78.8%
242
345
70.1%
211
288
73.3%
197
288
68.4%
178
288
61.8%
259
307
84.4%
261
309
84.5%
242
307
78.8%
733
940
78.0%
730
942
77.5%
662
940
70.4%
4740
School Town of Munster
4337
James B Eads Elementary School
53
74
71.6%
47
74
63.5%
44
74
59.5%
101
125
80.8%
108
125
86.4%
98
125
78.4%
57
83
68.7%
67
83
80.7%
53
83
63.9%
211
282
74.8%
222
282
78.7%
195
282
69.1%
4740
School Town of Munster
4341
Ernest R Elliott Elementary School
63
71
88.7%
58
72
80.6%
56
71
78.9%
54
66
81.8%
56
66
84.8%
52
66
78.8%
55
86
64.0%
75
86
87.2%
55
86
64.0%
172
223
77.1%
189
224
84.4%
163
223
73.1%
4740
School Town of Munster
4343
Frank H Hammond Elementary School
72
81
88.9%
67
81
82.7%
65
80
81.3%
93
108
86.1%
96
108
88.9%
88
108
81.5%
73
96
76.0%
85
96
88.5%
72
96
75.0%
238
285
83.5%
248
285
87.0%
225
284
79.2%
4760
School City of Whiting
4356
Whiting Middle School
54
86
62.8%
34
86
39.5%
32
86
37.2%
53
89
59.6%
16
89
18.0%
14
89
15.7%
50
86
58.1%
20
86
23.3%
18
86
20.9%
157
261
60.2%
70
261
26.8%
64
261
24.5%
4760
School City of Whiting
4361
Nathan Hale Elementary School
40
69
58.0%
37
69
53.6%
30
69
43.5%
46
75
61.3%
39
75
52.0%
31
75
41.3%
41
78
52.6%
42
78
53.8%
33
78
42.3%
127
222
57.2%
118
222
53.2%
94
222
42.3%
4805
New Prairie United School Corp
4679
Prairie View Elementary School
46
54
85.2%
43
54
79.6%
42
54
77.8%
34
50
68.0%
38
50
76.0%
33
50
66.0%
39
56
69.6%
49
56
87.5%
37
56
66.1%