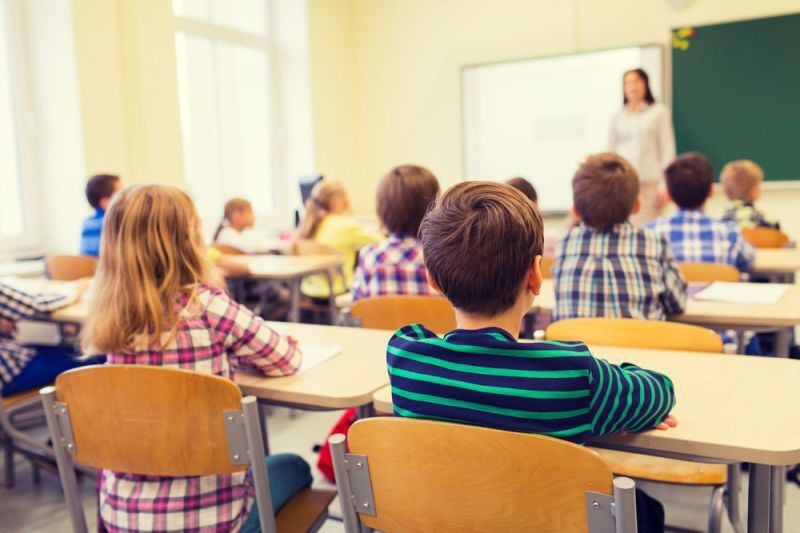 INDIANAPOLIS — The Indiana Department of Education released federal accountability ratings Friday, assessing academic performance in Indiana public and charter schools in the 2018-19 school year.
The ratings this year are provided in a four indicator scale, including the notations Exceeds Expectations, Meets Expectations, Approaches Expectations and Does Not Meet Expectations.
These designations are given to each school based on a calculation of academic achievement, attendance rates and English language progress, as well as graduation rates and diploma strength at the high school level, and academic progress and efforts to close the achievement gap in elementary and middle school levels.
More than half of Indiana's schools received high ratings of Meets Expectations and Exceeds Expectations.
"I am proud of the work Indiana schools are doing to academically prepare our children for life beyond high school," Superintendent of Public Instruction Jennifer McCormick said in a news release. 
Last year, federal accountability ratings were given in the form of grades, assigning schools a letter of A-F based on similar calculations of academic performance.
However, the U.S. Department of Education approved the IDOE's amendment to provide expectation-based ratings for the 2018-19 school year to distinguish between the federal accountability measures and a separate state accountability grade given each year.
State grades have not been assigned yet for the 2018-19 school year.
The State Board of Education adopted a resolution in September delaying the allotment of the grades until the Indiana General Assembly can move to pass "hold harmless" legislation mitigating the effects of lower-than-expected performance in the state's new ILEARN exam.
The more rigorous exam, administered for the first time in the 2018-19 school year, currently makes up half of the criteria used to administer state A-F grades. 
The federal ratings issued Friday come following state education officials' recommendations this fall for a reworked state accountability system, streamlining the issuance in of multiple accountability indicators.
"It is important we develop a single modernized state-legislated accountability system state is fair, accurate and transparent," McCormick said. "Our kids, schools, teachers and parents deserve it."
Compare Federal Accountability Ratings for each Northwest Indiana school here:
A look at the 2018-19 Federal School Accountability results in Northwest Indiana
Here's a look at how Northwest Indiana schools compared in 2018-19 Federal School Accountability ratings.