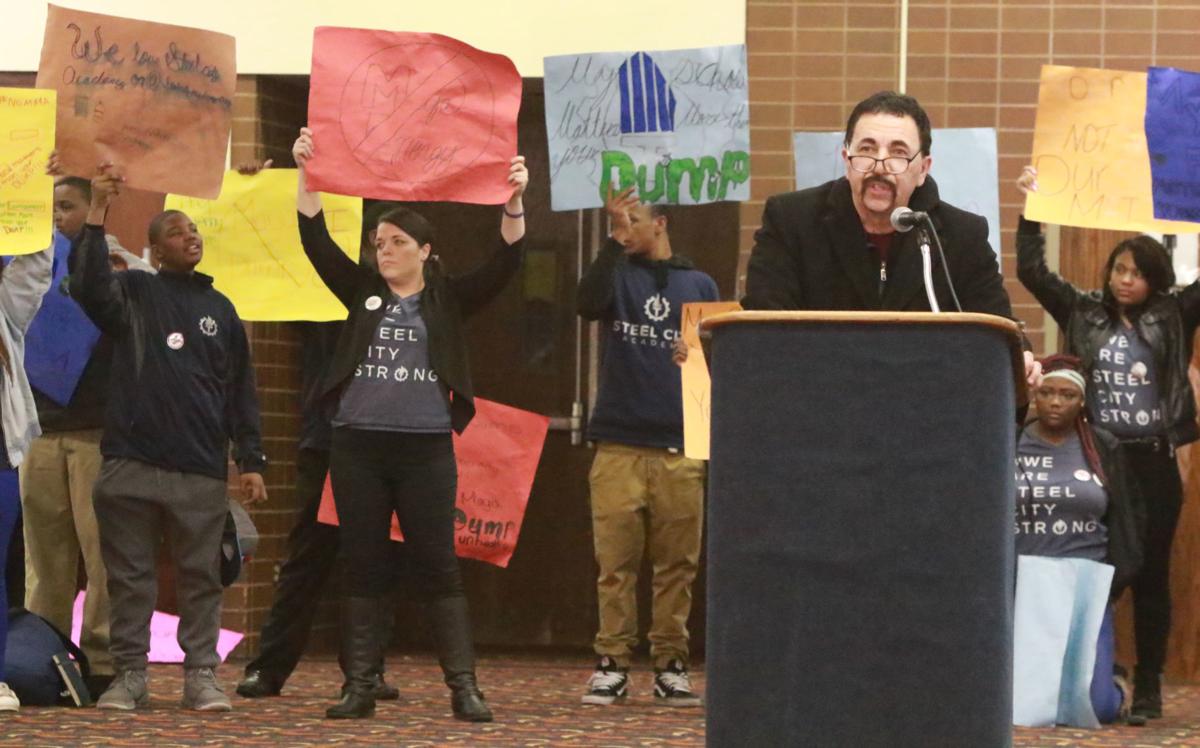 GARY — Steel City Academy was honored Nov. 17 with the Hoosier Environmental Council's Environmental Justice Advocate of the Year award.
Presented by Indiana's largest environmental advocacy organization, the statewide award was given at the Hoosier Environmental Council's annual Greening the Statehouse forum in Wabash. 
"It is powerful to see organizations like HEC recognizing the power and impact of our young people in our community," Steel City Academy Principal Katie Kirley said in a news release.
Students from the Gary charter school advocated this spring against a waste facility plant proposed to be built at the site of a soybean field adjacent to the school's Glen Park neighborhood location.
Concerned by pollution risks, Steel City Academy students, faculty and staff led public forums and lobbied local and state officials to rethink the Maya Energy recovery/recycling project.
Their efforts led the city of Gary to rethink the $50 million, 165,000-square-foot municipal recycling facility proposed for land owned by the Little Calumet River Basin Development Commission.
If approved, the facility would have daily processed up to 4.8 million pounds of waste, half of which would have been nonrecyclable, The Times reported in March.
Steel City Academy's award came as a part of the Hoosier Environmental Council's ongoing Greening the Statehouse initiative, which focuses on sustainable energy and the protection of Indiana lakes, rivers and forests.
Hoosier Environmental Council staff attorney Sam Henderson said it has been a privilege to work with the school's young advocates.
"When people organize, they win," Henderson said. "The leadership that the Steel City students and community have shown has been an inspiration to people all over Northwest Indiana."