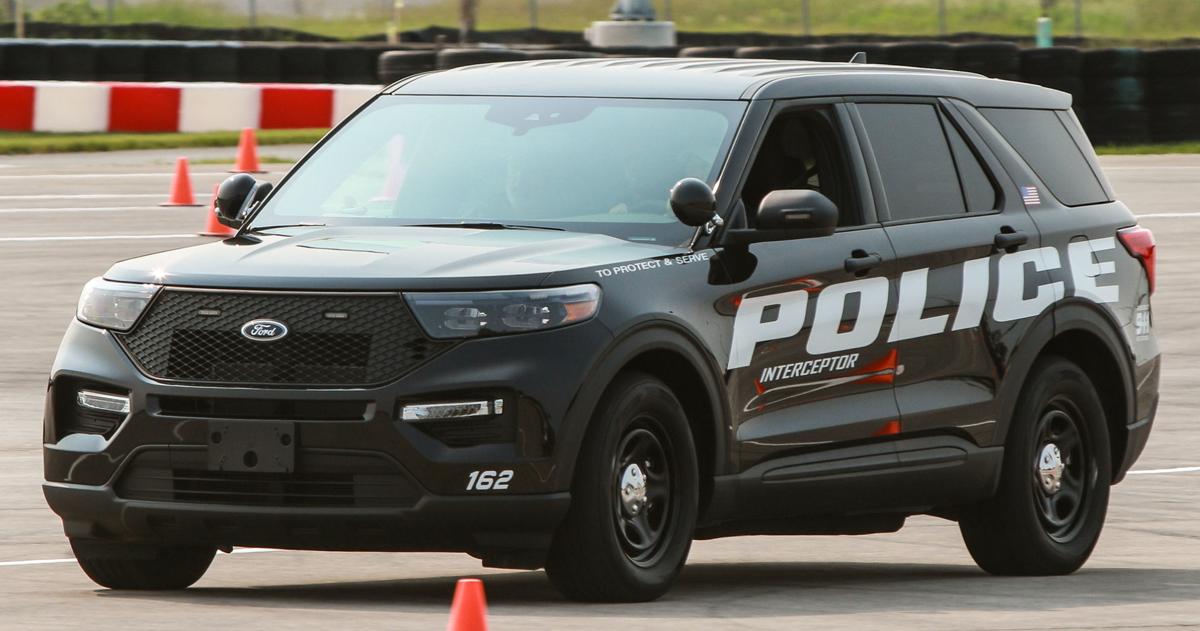 NEW CHICAGO — Police presence at River Forest High School on Tuesday was the second such response in four school days, according to school officials.
Parents were notified Tuesday that a high school student brought a 9 mm handgun to school in his backpack claiming he needed the weapon "for protection," according to police.
Kevin Trezak, assistant superintendent of the River Forest Community School Corp., said a high school student, who wishes to remain anonymous, alerted a teacher that another student was in possession of a handgun.
The teacher immediately alerted administrators, who were able to isolate the student and contact police. All told, Trezak said, the incident was resolved by school administration within 90 seconds with no threat to students.
The Lake Station Police Department responded to the school just before 11:30 a.m., according to a department Facebook post.
The gun was not displayed in the school and the student claimed he needed the weapon for protection because of an issue with another student, police said. Officers took the student into custody.
"We're just so happy the student reported it," Trezak said. "The plans we have in place went the way they should."
Trezak said he visited the district's elementary, middle and high schools Wednesday morning and classes were back to normal with counselors in place to field any students' questions.
The assistant superintendent said the district will comply with state law regarding possession of weapons on school property and will refer to its own student code moving forward.
River Forest policy states students are prohibited from carrying firearms inside school property. Students found in violation may receive disciplinary action up to and including expulsion.
The incident Tuesday was the second security concern in less than a week at River Forest High School.
Last Thursday police were called to the school after a student made a threatening comment in class, Trezak said.
School administrators were immediately contacted and brought the comment to the attention of the district's school resource officer, according to a phone call to River Forest parents Thursday.
Lake Station police were called and the student was taken into custody, Trezak said.
The assistant principal said the student's comment was not a direct threat and was in no way related to the gun brought to campus Tuesday.
Trezak said the school is awaiting the results of a police investigation of this incident.
Melissa Olovich, the mother of a River Forest High School student, said the incidents occurring so closely together has caused concern. She and her husband have kept her son home from school following both investigations.
"I understand the times we live in have made incidents such as these all too regular of an occurrence, but twice in less than a week has me questioning the school," Olovich said in an emailed statement. "I should not have to fear for my son's safety when it comes to him getting an education."
The school corporation detailed its security measures in a letter to the River Forest community published on the district's website Tuesday, including notice of the district's regular safety audits and specialists trained in school safety.
"We put a lot of practice and time in what we do," Trezak said. "The safety of our community comes first."
Read River Forest Community School Corp.'s letter to parents: