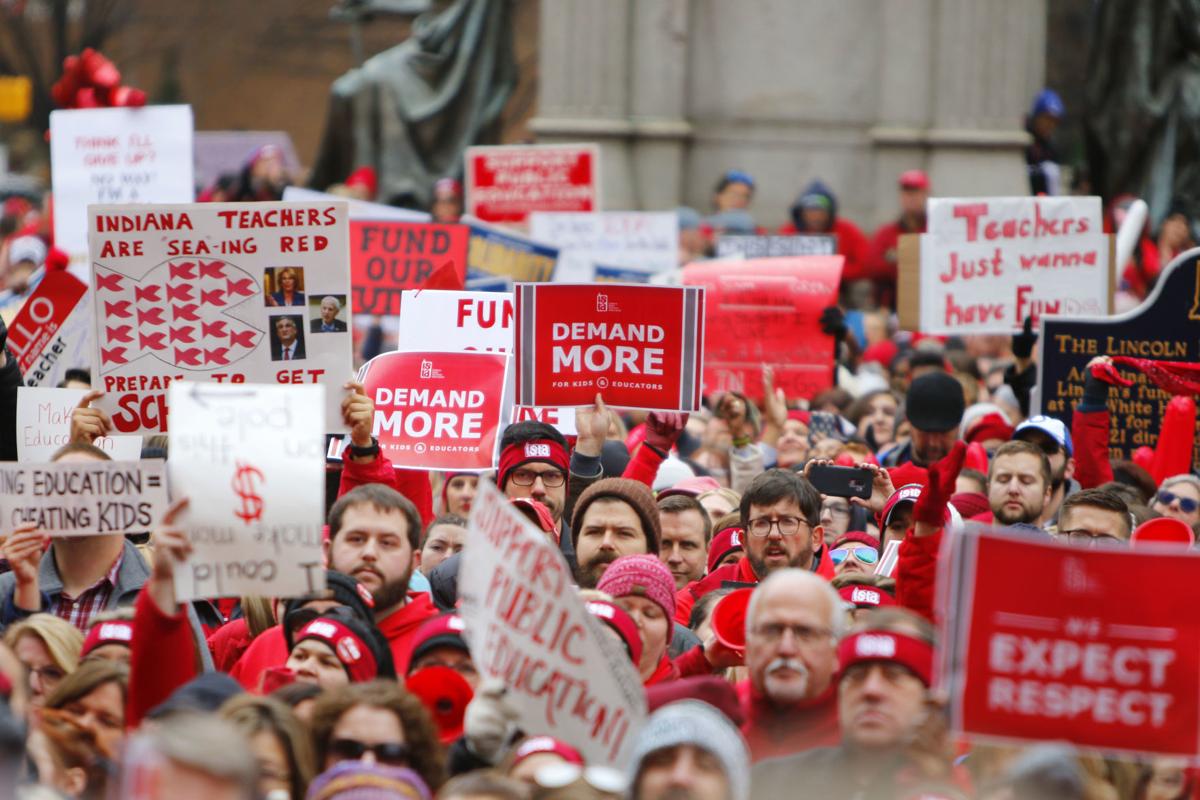 A new report is bringing recommendations for how to offer more competitive teacher pay in Indiana.
The Next Level Teacher Compensation Commission released its highly anticipated report Monday morning putting forward 37 recommendations to local school corporations for how to increase their educators' compensation.
"Ensuring Indiana teachers receive competitive compensation is a high priority and will require everyone involved to work together toward that goal," Commission Chairman Michael L. Smith said. "Our report provides practical tools to help accomplish this."
The commission
Indiana Gov. Eric Holcomb announced the creation of the commission in his 2019 State of the State address, charging its members with bringing proposals ahead of the 2021 legislative session.
The 13-member commission of business leaders, education administrators and community representatives worked for more than 18 months, and in that time, organized multiple public forums to determine what constitutes competitive teacher pay and how to achieve it.
"The report provides a wide range of actions for all to review and consider moving forward," Holcomb said. "The options offer a base for continuing these important conversations about making compensation for our hardworking teachers more competitive."
The commission's report examines the historic context of the state's teacher pay gap, acknowledging that Indiana has experienced the lowest teacher salary growth in the United States over the past two decades as a result of competing state budget priorities, growth in out-of-classroom expenses and reduced government revenues following the recession.
Just over a year ago and before the unforeseen economic toll wrought on state budgets by the coronavirus pandemic, educators rallied outside the Indiana Statehouse in record numbers to draw attention to teacher pay.
"Indiana now has a worsening teacher shortage crisis that has been compounded by the pandemic," Indiana State Teachers Association President Keith Gambill said. "We know the primary reason educators leave the profession, and the reason young people don't enter the profession, is due to a lack of professional pay. They deserve better and so do the students they serve."
With an average teacher salary of $51,119 last year, Indiana ranks 38th in the nation and lowest among neighboring states, according to the report, which cites data from the National Education Association.
The commission sets a goal of increasing Indiana's average teacher salary to $60,000, bringing Hoosier educators' pay to third highest in the Midwest.
Illinois reported an average teacher salary of $67,049 and Michigan reported $62,170 last school year, according to the NEA.
With more than 65,000 full-time public school teachers in Indiana, meeting the commission's compensation goal will require an additional annual investment of $600 million, according to the report.
Recommendations to local districts
Proposals in the commission's report range in size and scope from local-level expenditure guidance to statewide policy recommendations.
Together, the commission's 37 recommendations could bring an estimated $300 million annually to teacher compensation, the report states.
Among its recommendations, the commission calls on local districts to join the state's pharmacy benefit plan, which could save an estimated $25 million and restrict teachers' spouses from joining a school corporation's health care plan if their own employer offers insurance, saving a projected $50 million.
The commission also recommends school corporations consider staff reductions, sharing service expenses with other districts or external organizations, and pursue running an operating referendum to support salary increases.
However, outgoing Indiana Superintendent for Public Instruction Jennifer McCormick pointed out that many of these recommendations already have been considered at a local level.
"As we enter the 2021 Indiana General Assembly legislative session, Hoosier educators look forward to the additional state funding and state-level policy actions necessary in order for teacher compensation to truly move forward," McCormick said.
Indiana House Democratic Leader Phil GiaQuinta, D-Fort Wayne, raised concern with the report's reiteration of local referendum mechanisms and recommendations to reduce teachers' benefits.
"Despite fiscal impacts from the pandemic, Indiana has the means to make a meaningful and frankly overdue investment in Hoosier teachers," GiaQuinta said.
State support needed
"The recommendations in this report are not collectively a silver bullet," said Smith, the commission's chairman. "Teacher compensation is a very complex process and there's no easy or one-size-fits-all solution to fund our gap. This commission's goal was to provide both state government and local school corporations with a full menu of options, recognizing that circumstances vary widely from one local school corporation to another."
At the state level, the commission recommends a series of policy decisions and expense reallocations to free up funds for teacher pay, including tax increment financing reform, minimum salary requirements, funding formula changes, a state revenue increase, and the elimination of Indiana's 529 plan tax credit for households earning more than $150,000.
The commission also recommends a repeat of Holcomb's plan in the current funding biennium to use state reserve funds to pay down teacher retirement fund debt, freeing up tens of millions to support education funding.
"In our last state budget, we were able to increase K-12 funding by a historic $763 million, which shows where our priorities lie," said Senate President Pro Tem Rodric Bray, R-Martinsville. "My caucus members and I look forward to reviewing the commission's recommendations and identifying more ways for the state to work in partnership with local governments and school administrations to increase teacher pay."
ISTA Executive Director Dan Holub, who served on the compensation commission, encouraged state leaders not to wait to take action to increase state revenues despite the financial pressure brought by the coronavirus pandemic.
"Leadership really is looking beyond the crisis and thinking about what the state's needs are in a post-COVID world," Holub said. "If the Legislature waits, you're talking four and five years before you see the full impact of additional revenue coming to schools. It's important that we think beyond the current crisis and enact a plan that moves us towards these competitive salaries that the plan so clearly indicates are needed."
Read the full report here:
Gallery: Red for Ed Action Day
Red for Ed Action Day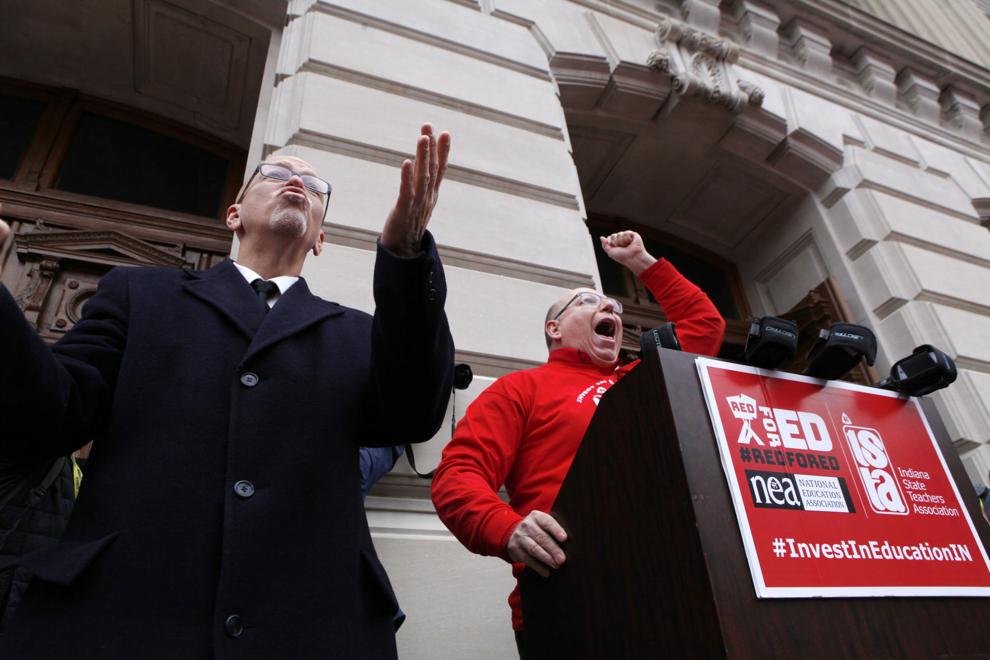 Red for Ed Action Day
Red for Ed Action Day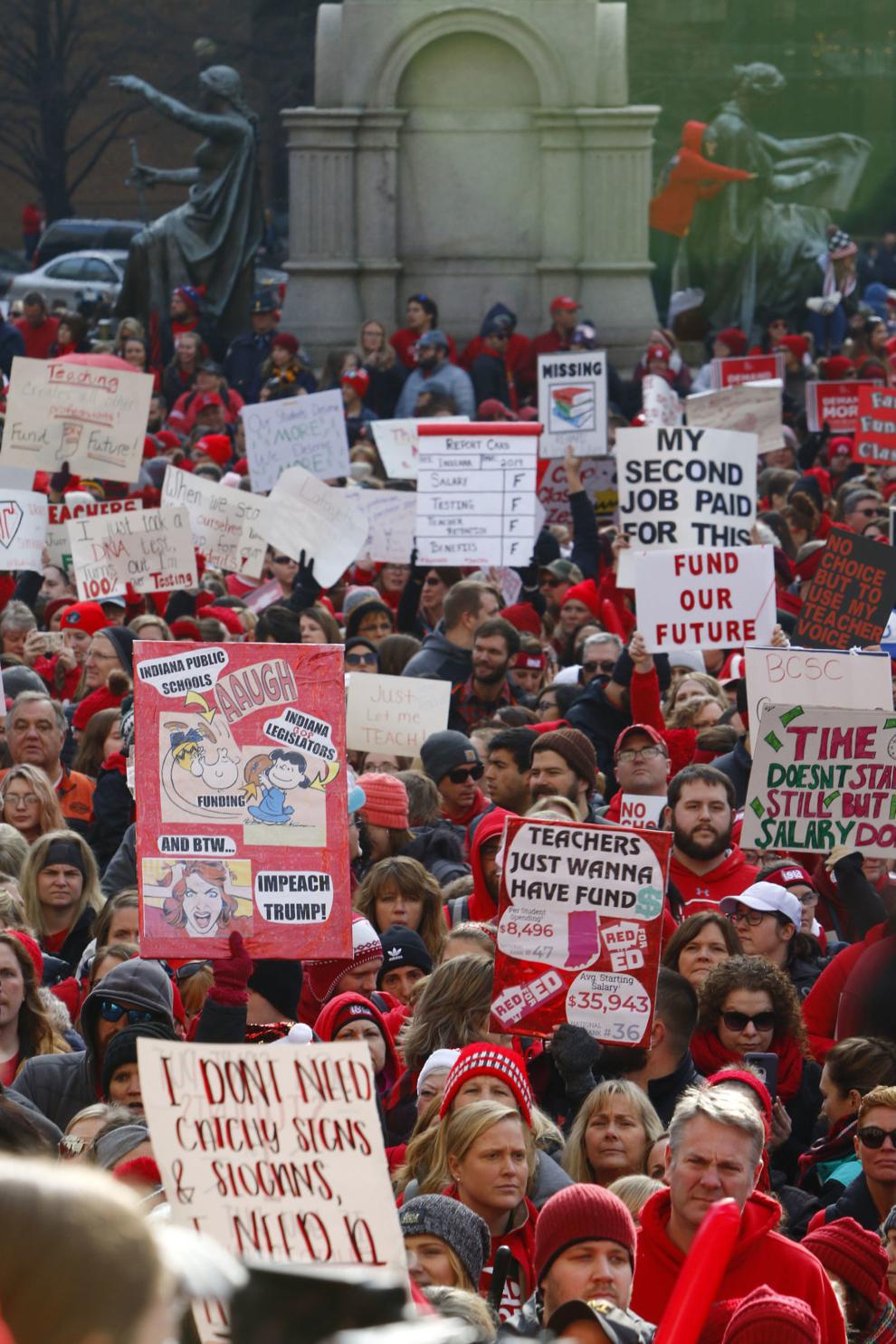 Red for Ed Action Day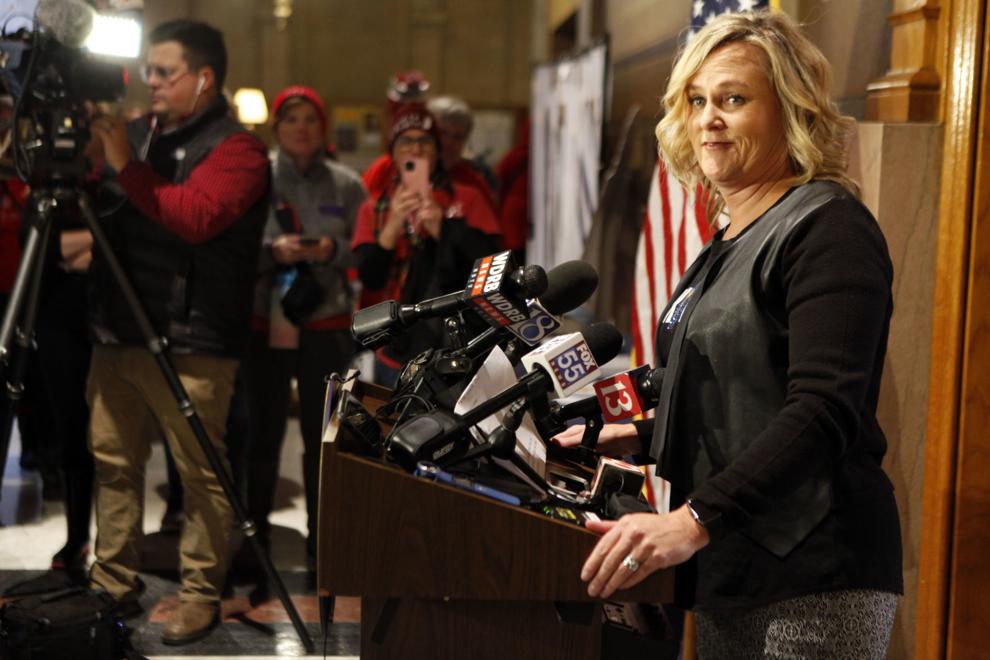 Red for Ed Action Day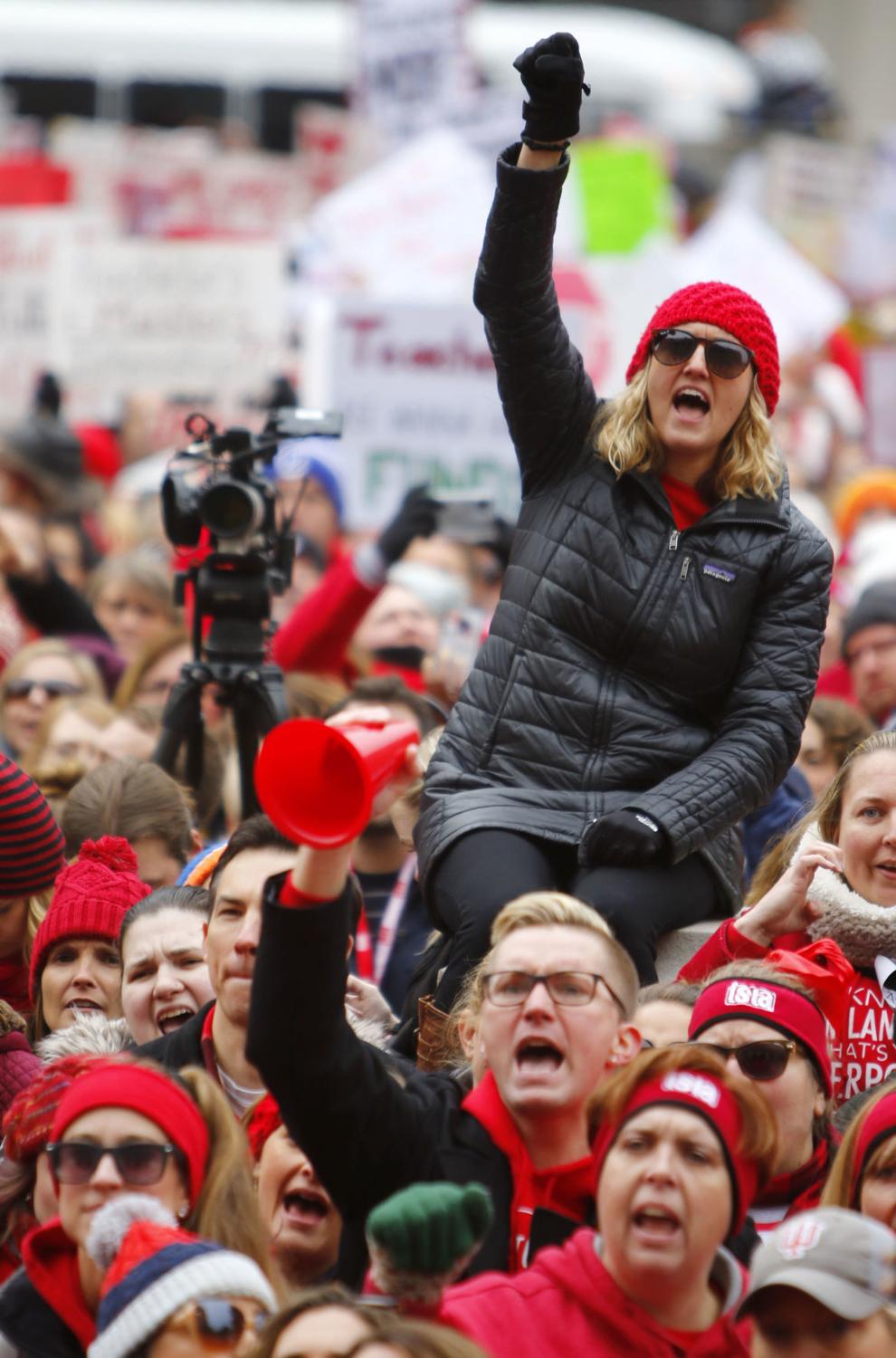 Red for Ed Action Day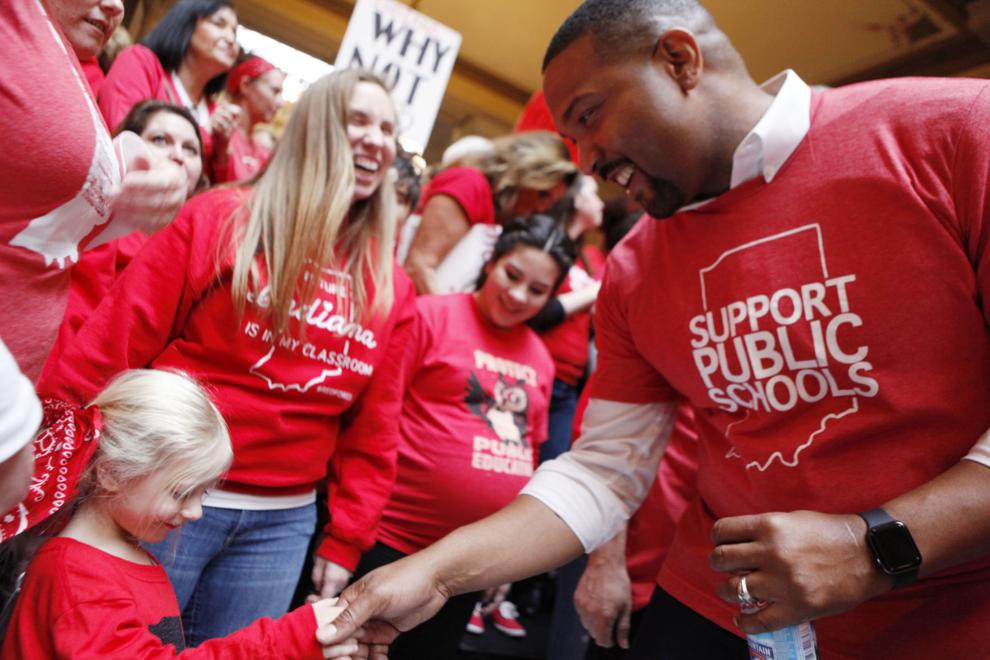 Red for Ed Action Day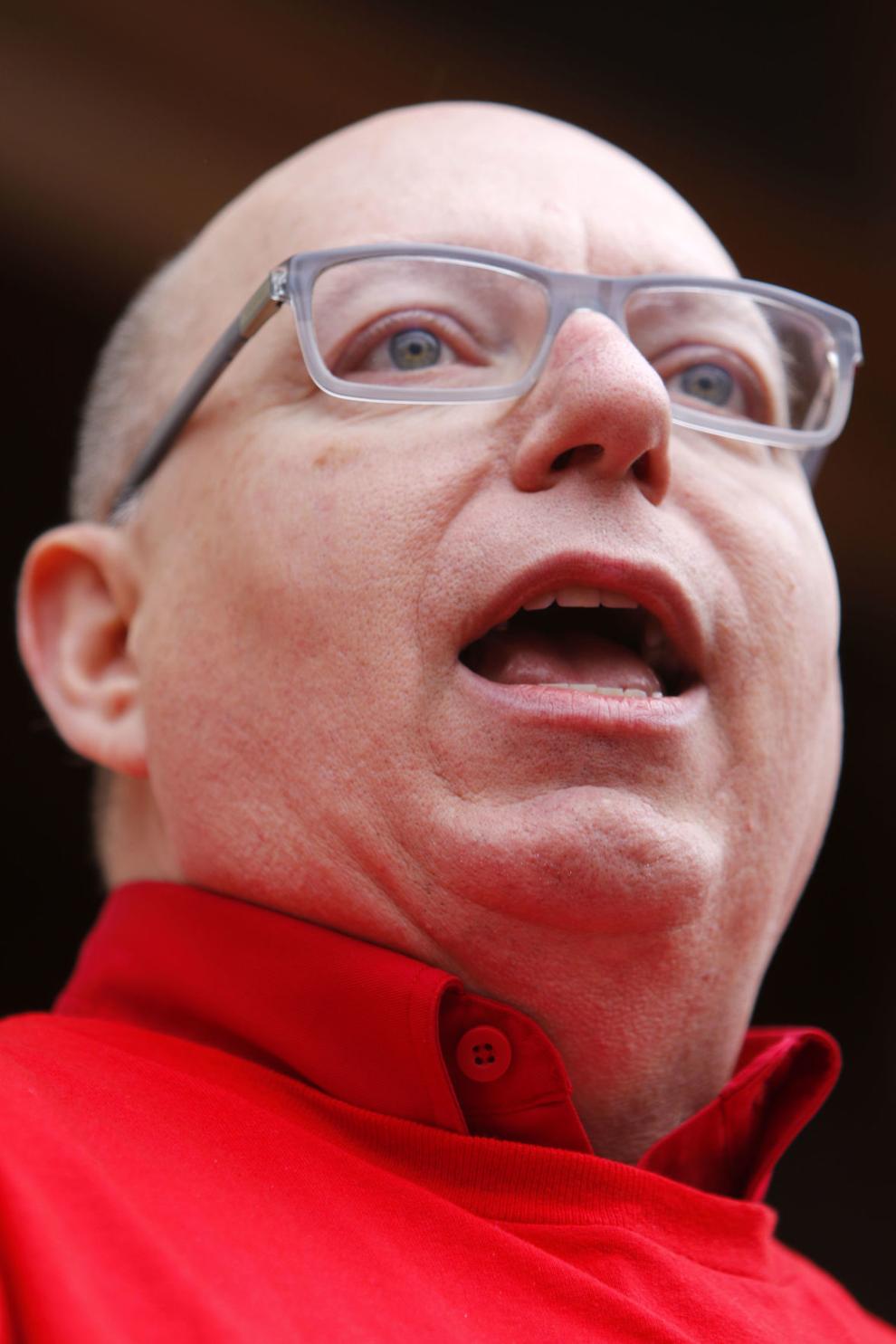 Red for Ed Action Day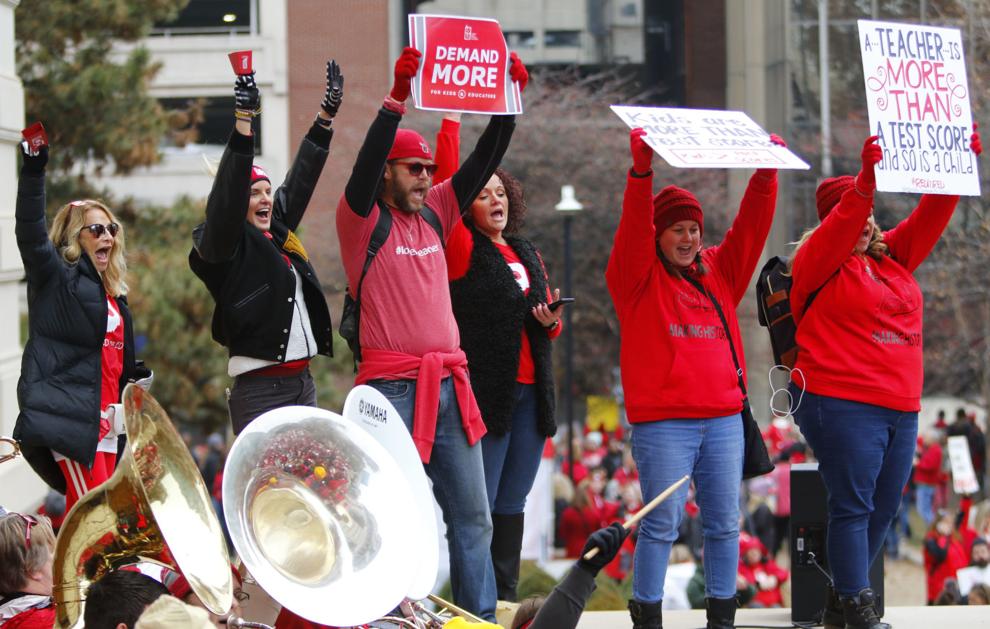 Red for Ed Action Day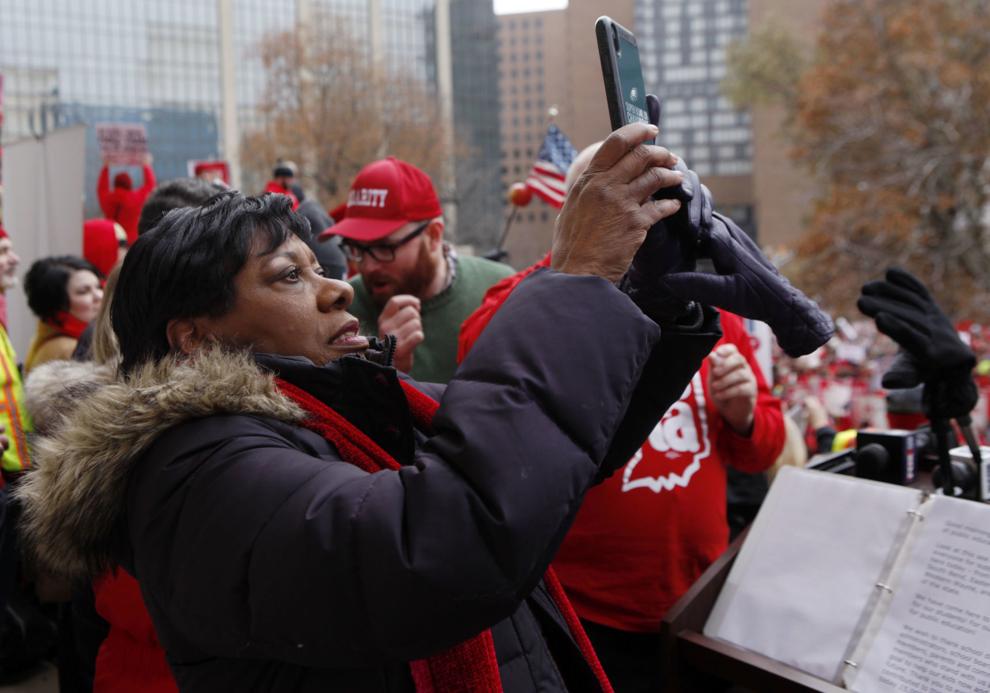 Red for Ed Action Day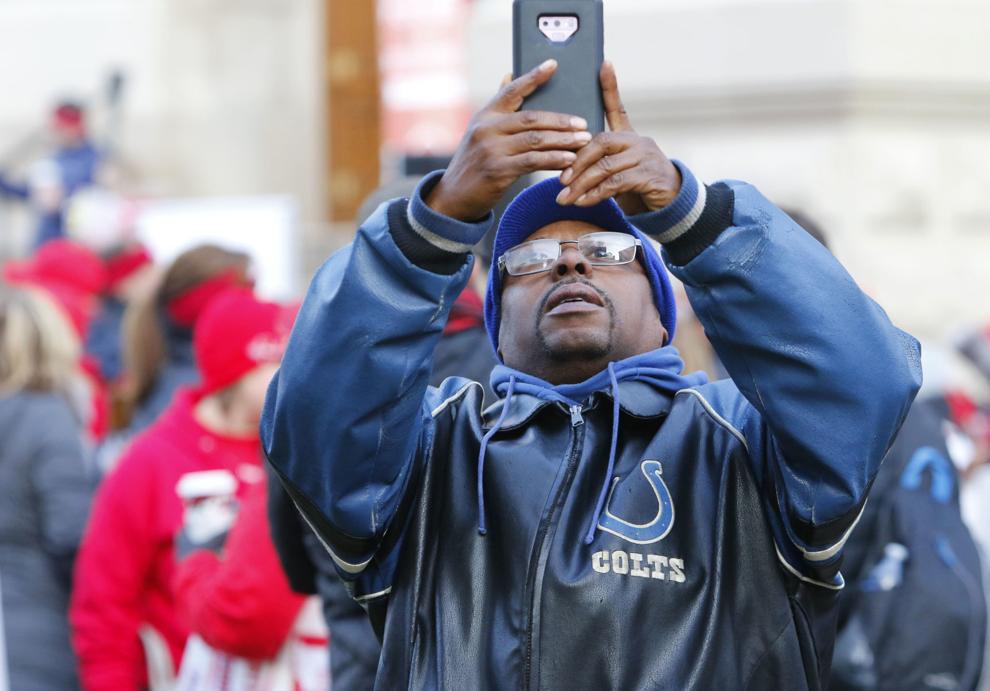 Red for Ed Action Day
Red for Ed Action Day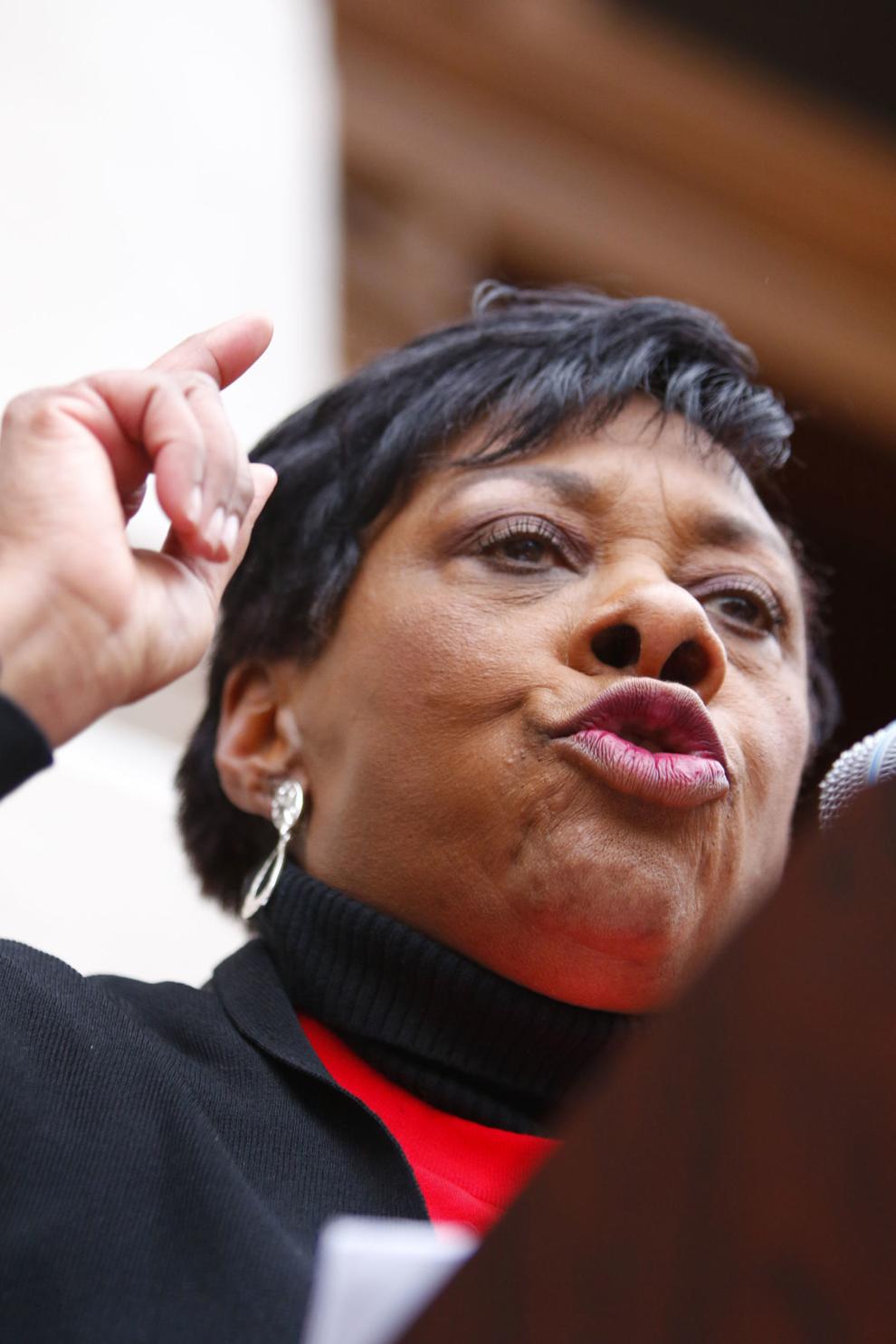 Red for Ed Action Day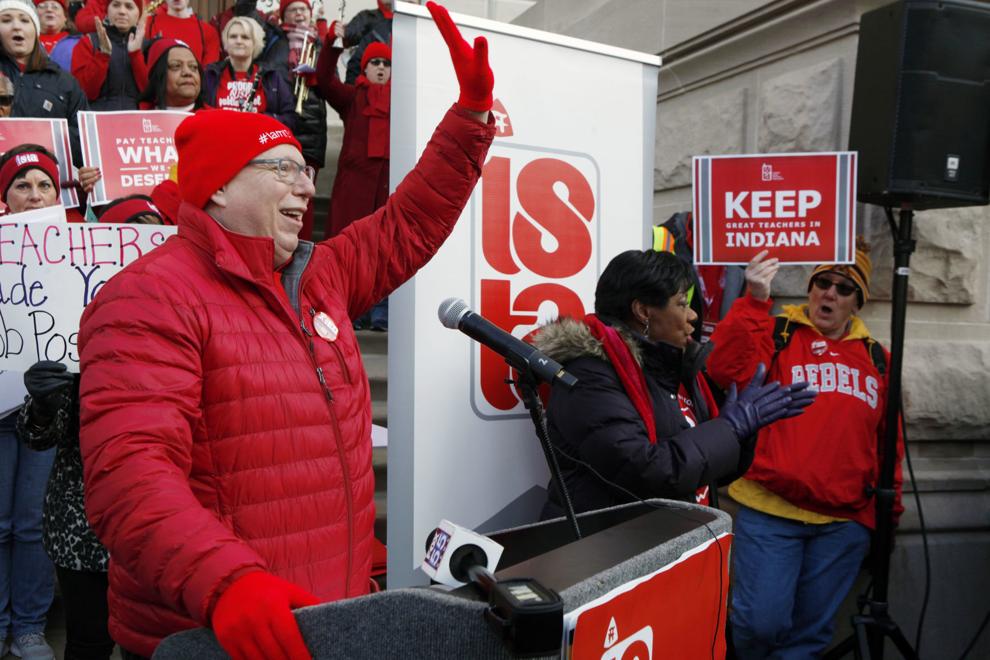 Red for Ed Action Day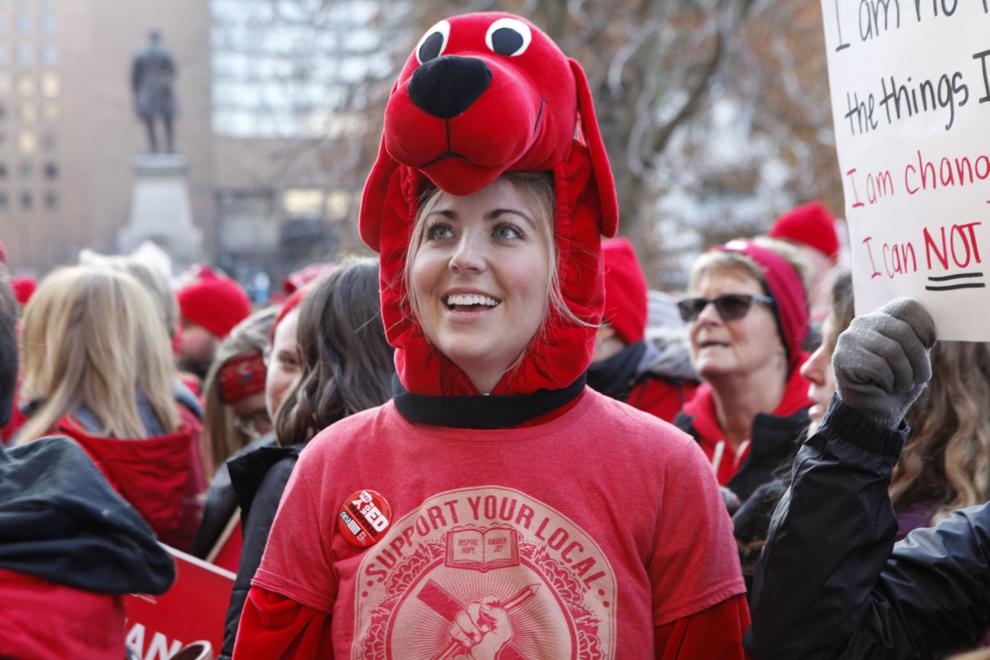 Red for Ed Action Day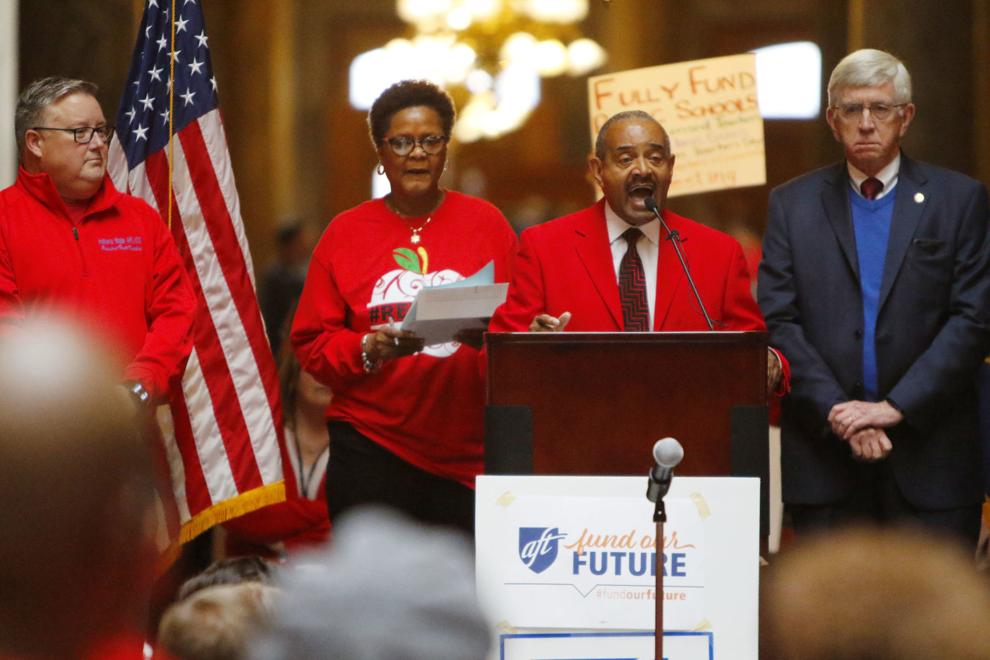 Red for Ed Action Day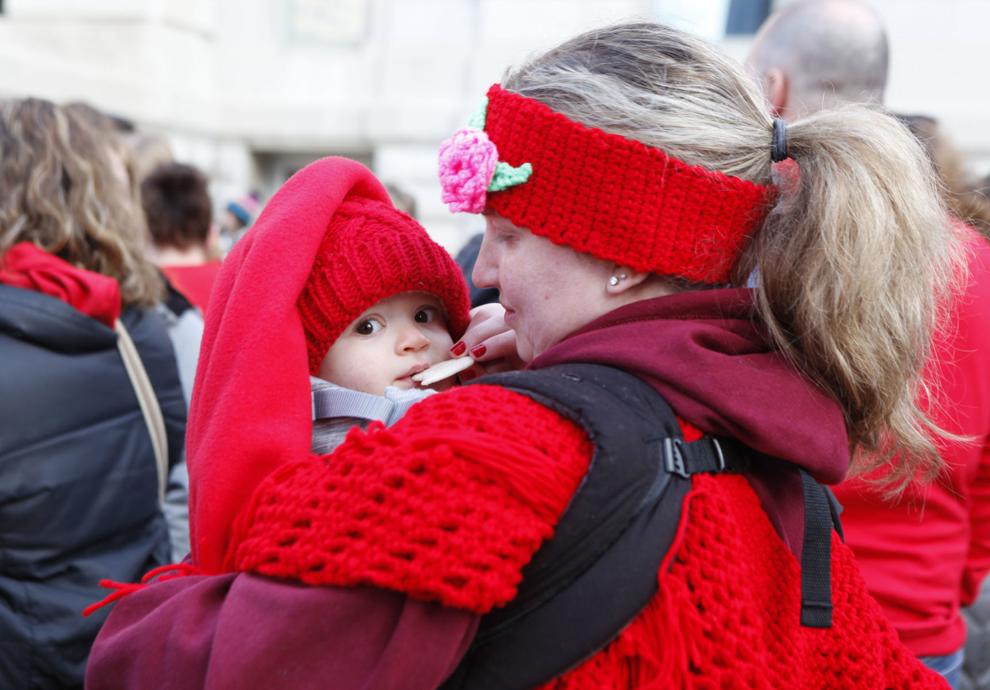 Red for Ed Action Day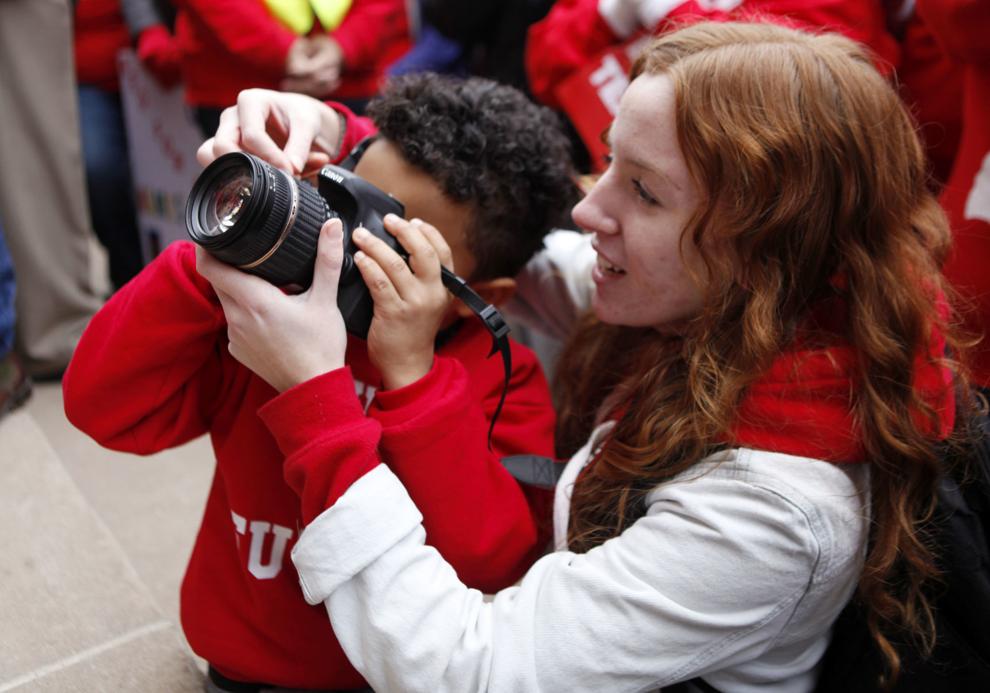 Red for Ed Action Day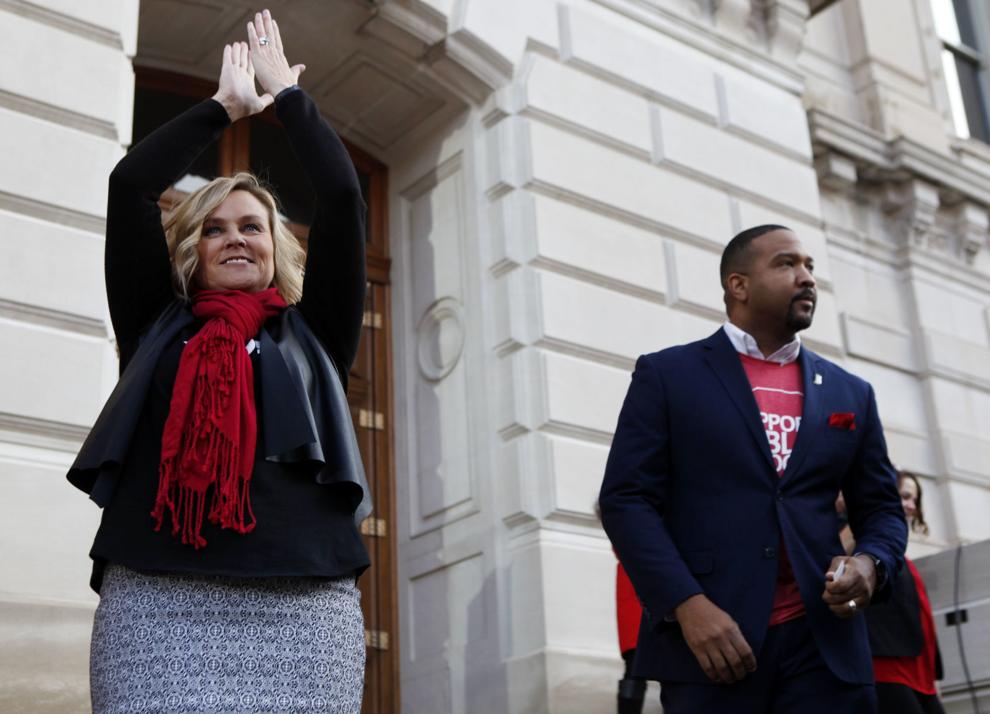 Red for Ed Action Day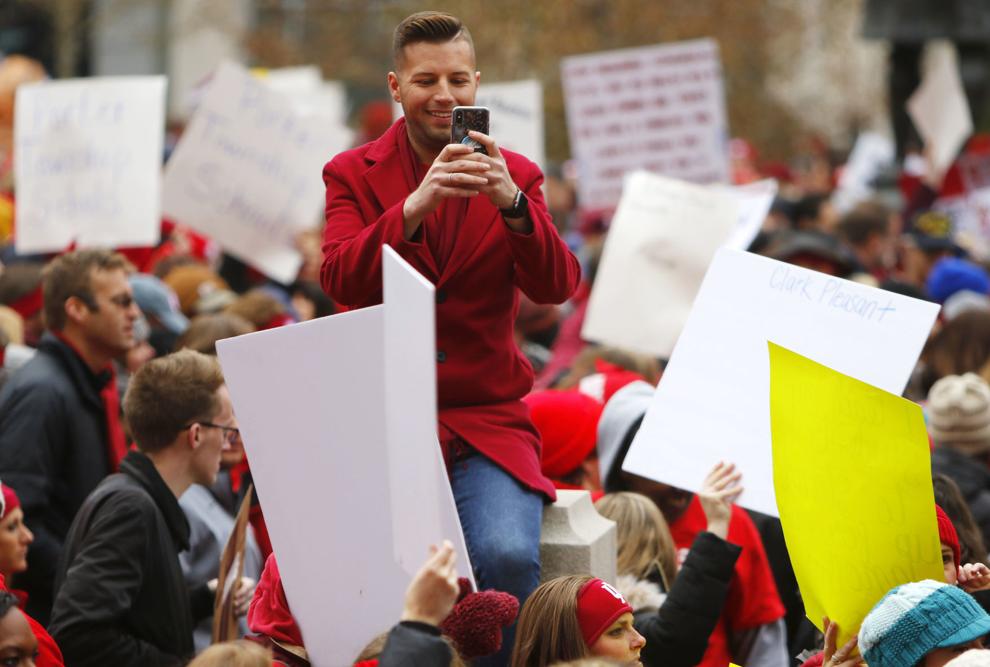 Red for Ed Action Day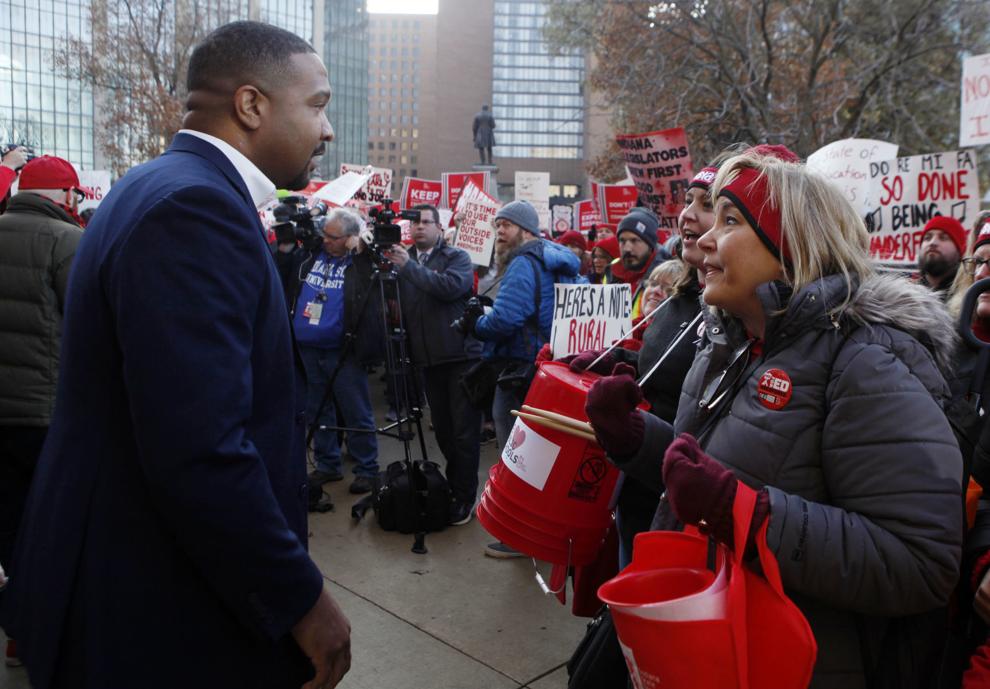 Red for Ed Action Day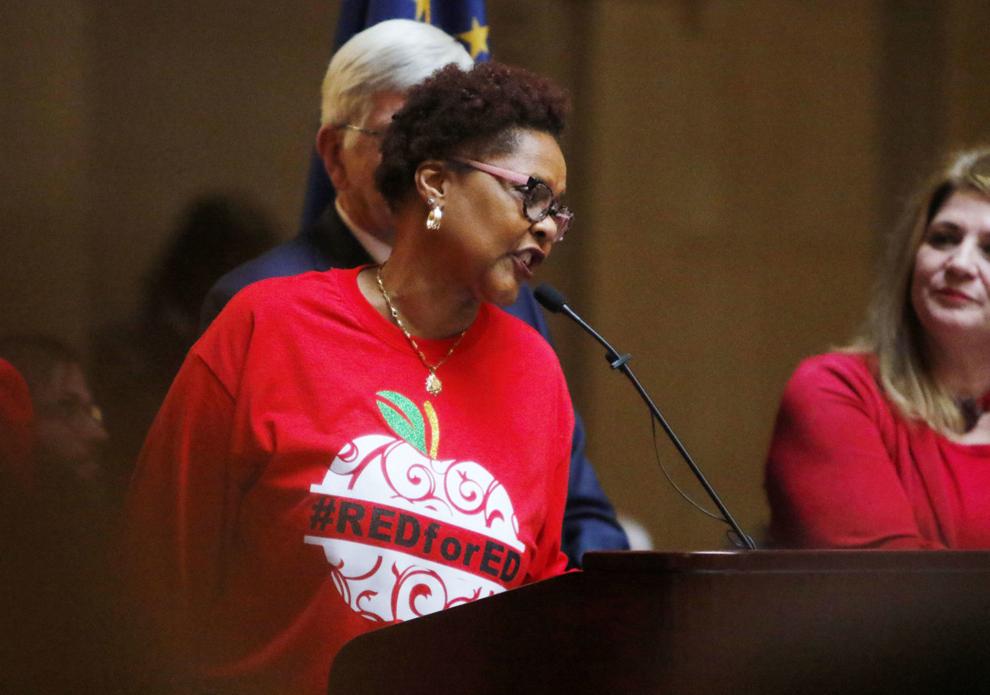 Red for Ed Action Day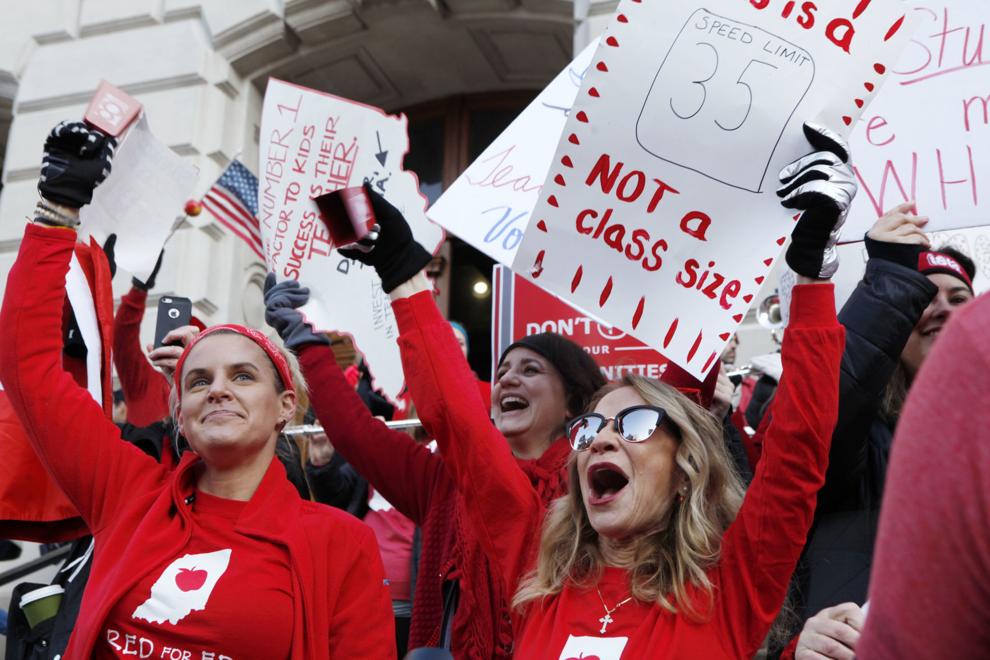 Red for Ed Action Day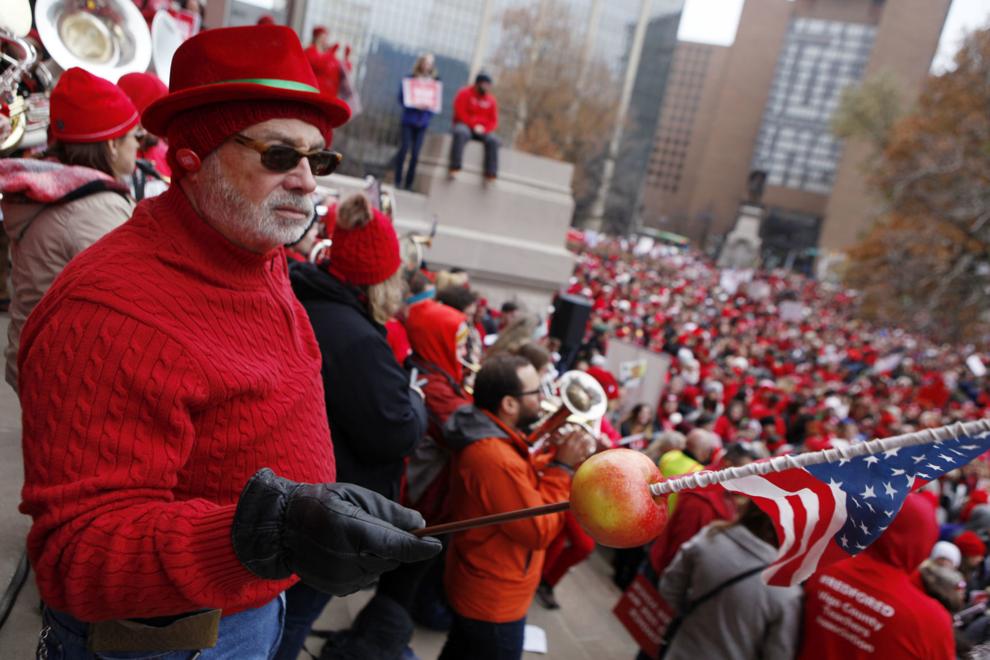 Red for Ed Action Day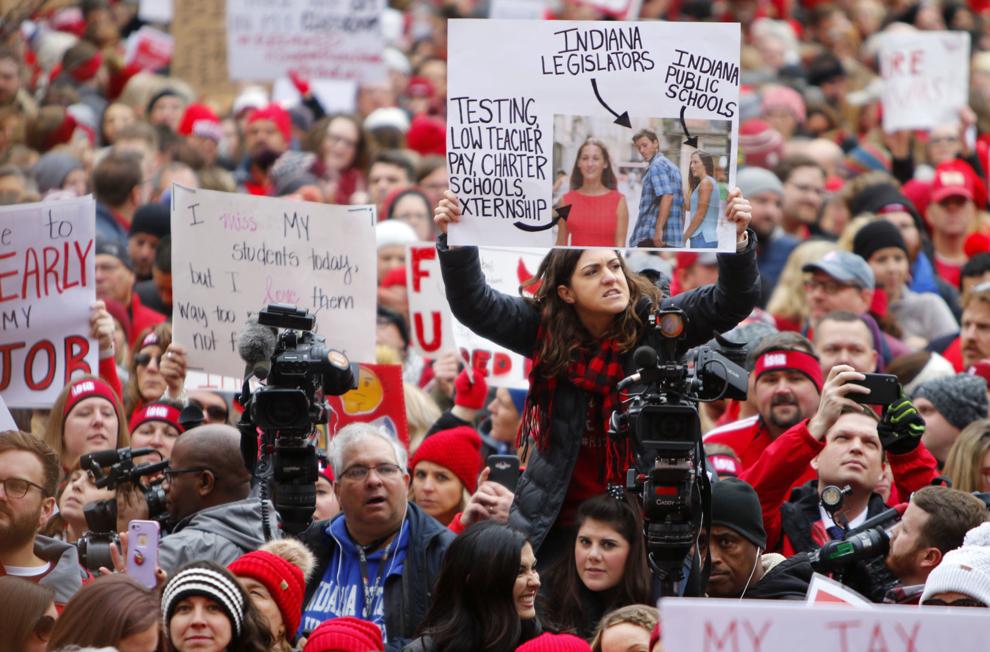 Red for Ed Action Day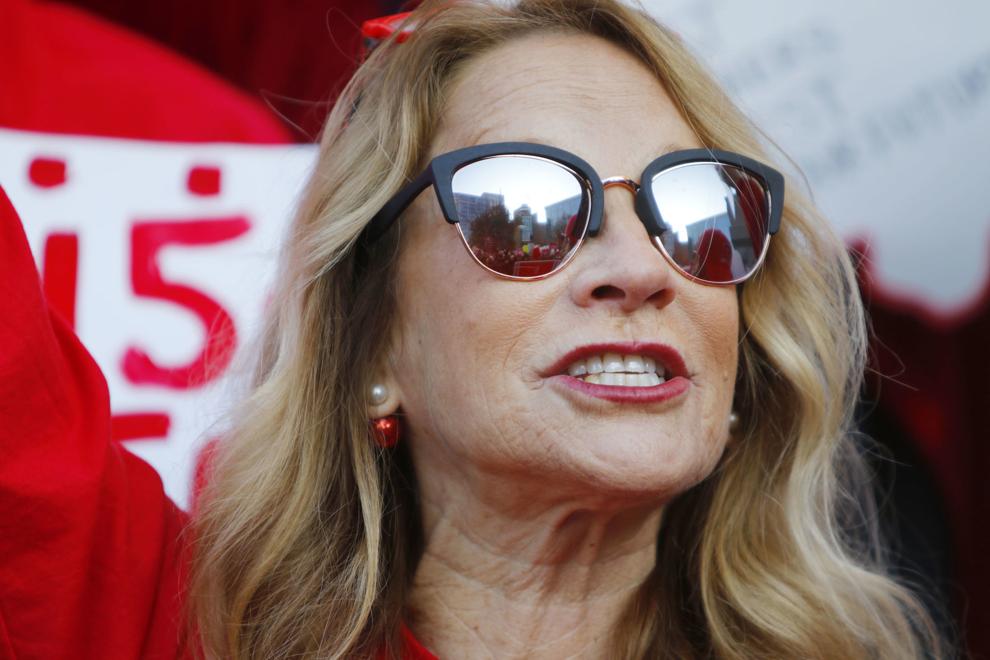 Red for Ed Action Day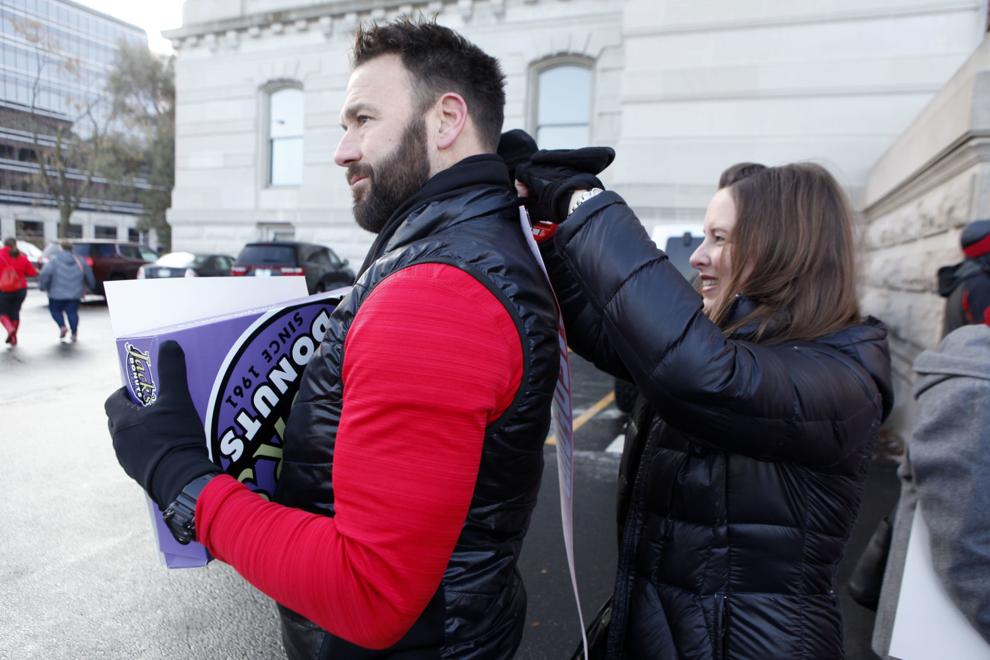 Red for Ed Action Day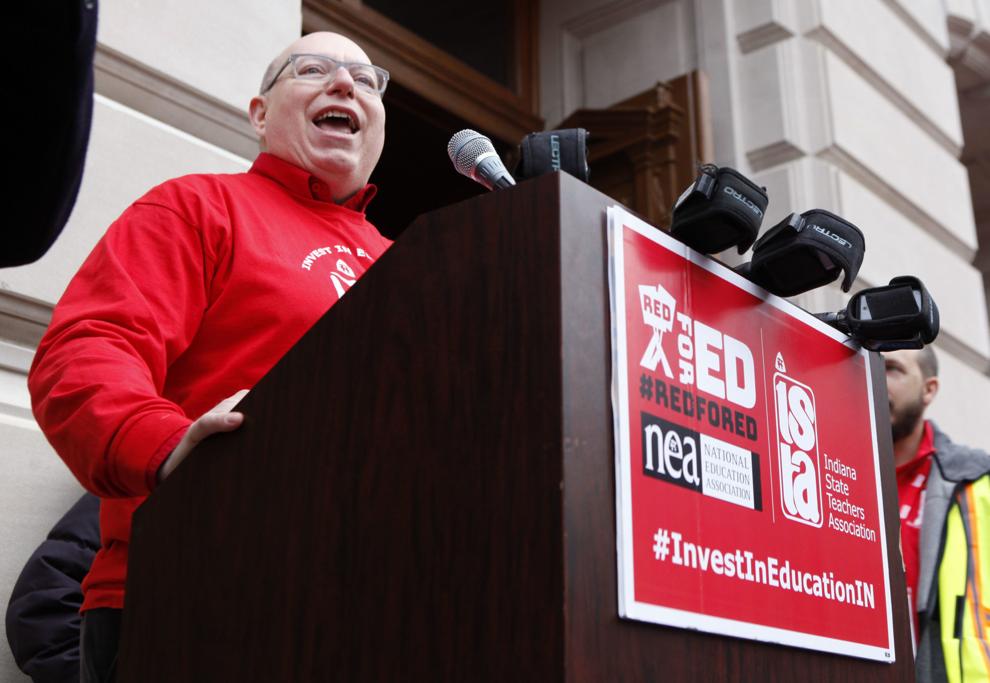 Red for Ed Action Day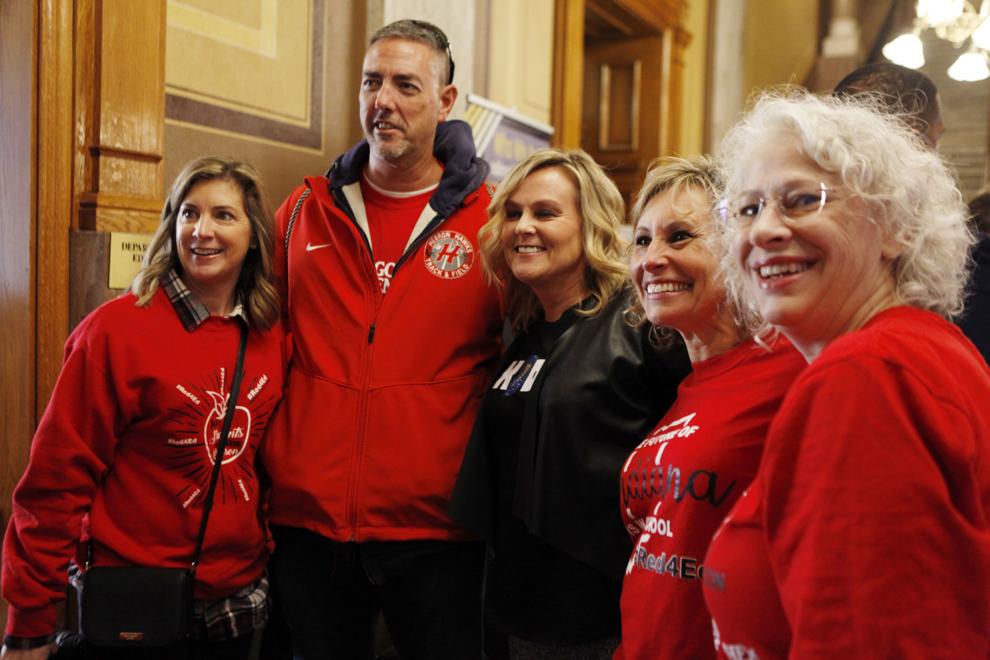 Gallery: Red for Ed Action Day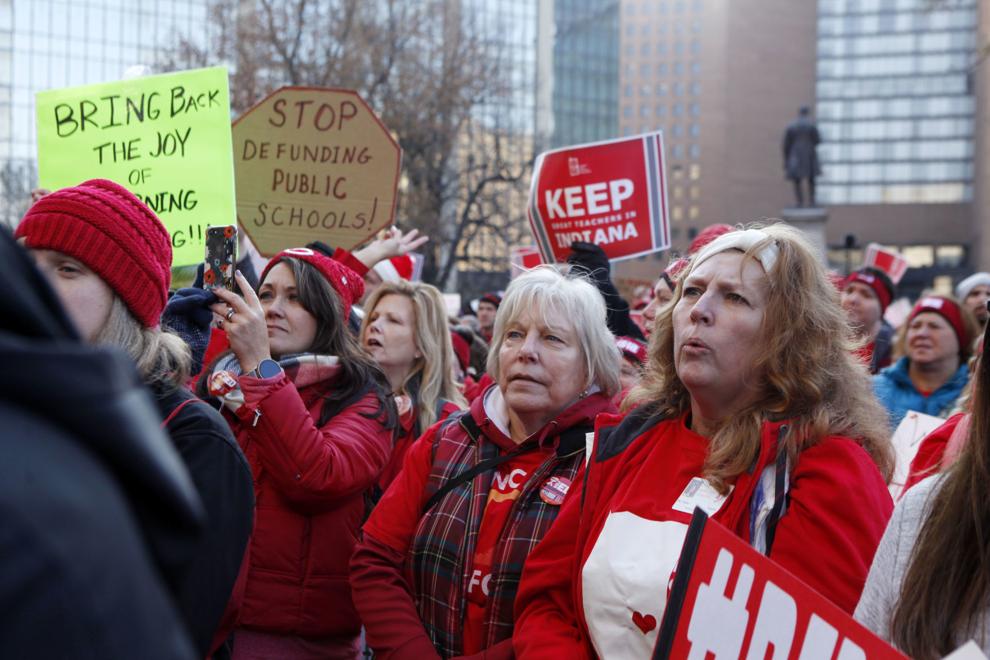 Gallery: Red for Ed Action Day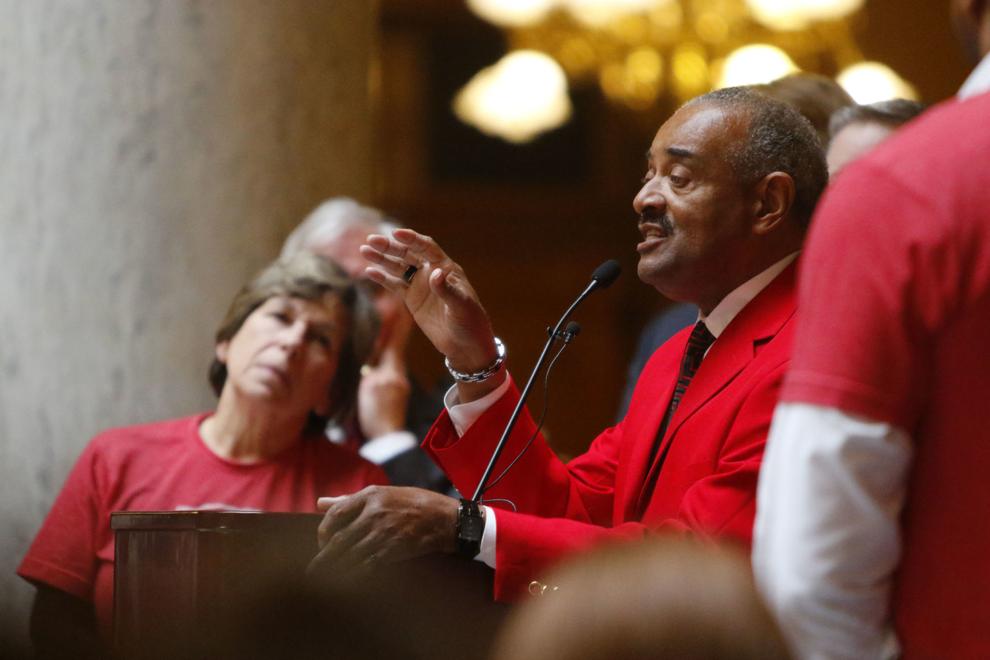 Gallery: Red for Ed Action Day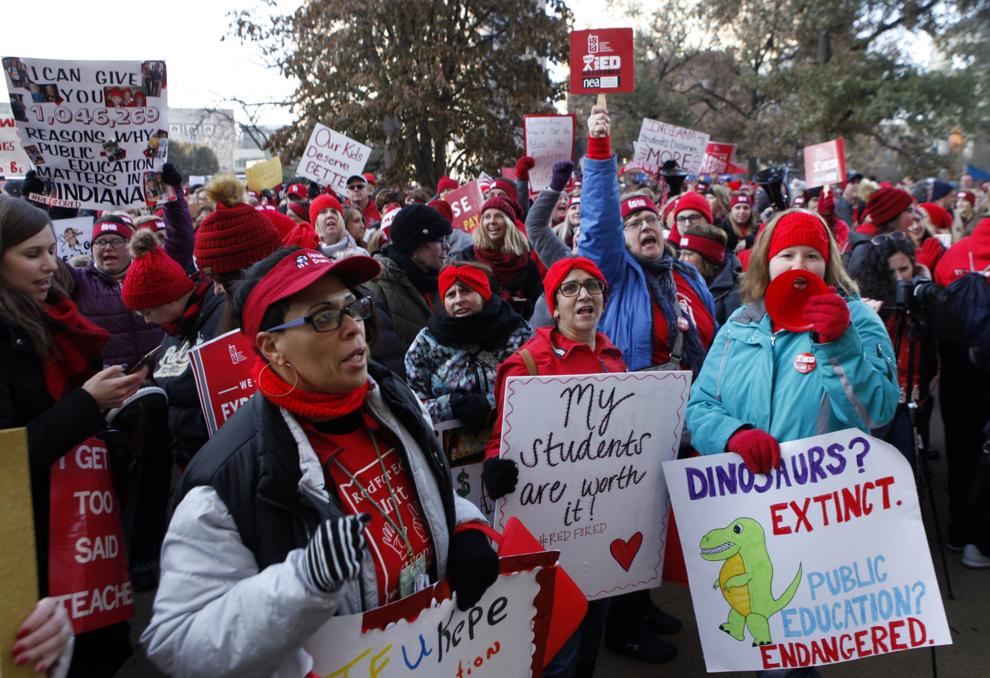 Gallery: Red for Ed Action Day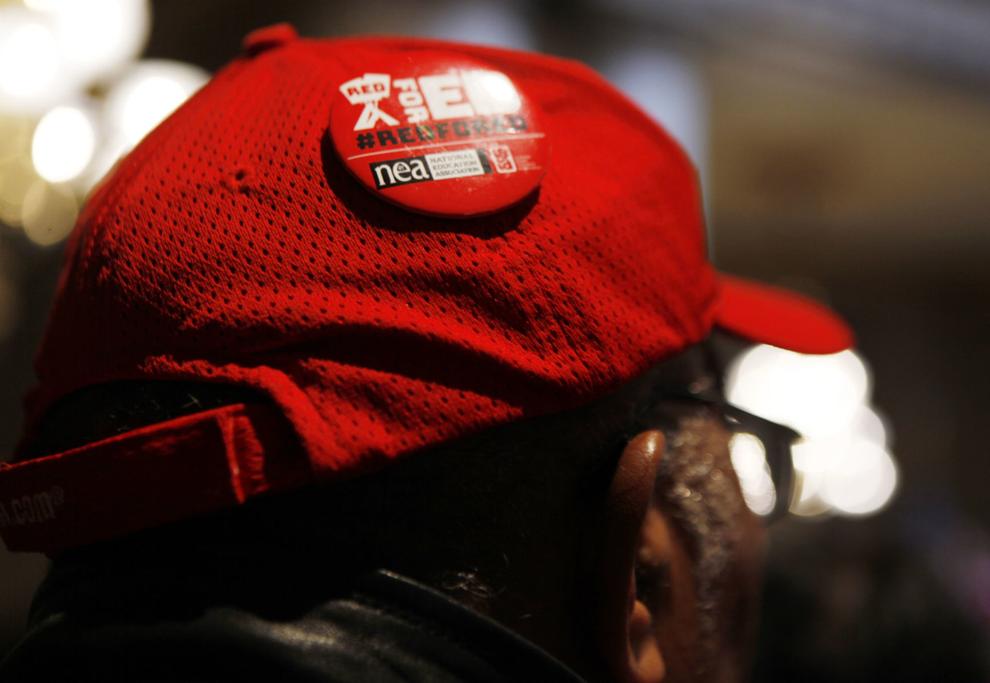 Gallery: Red for Ed Action Day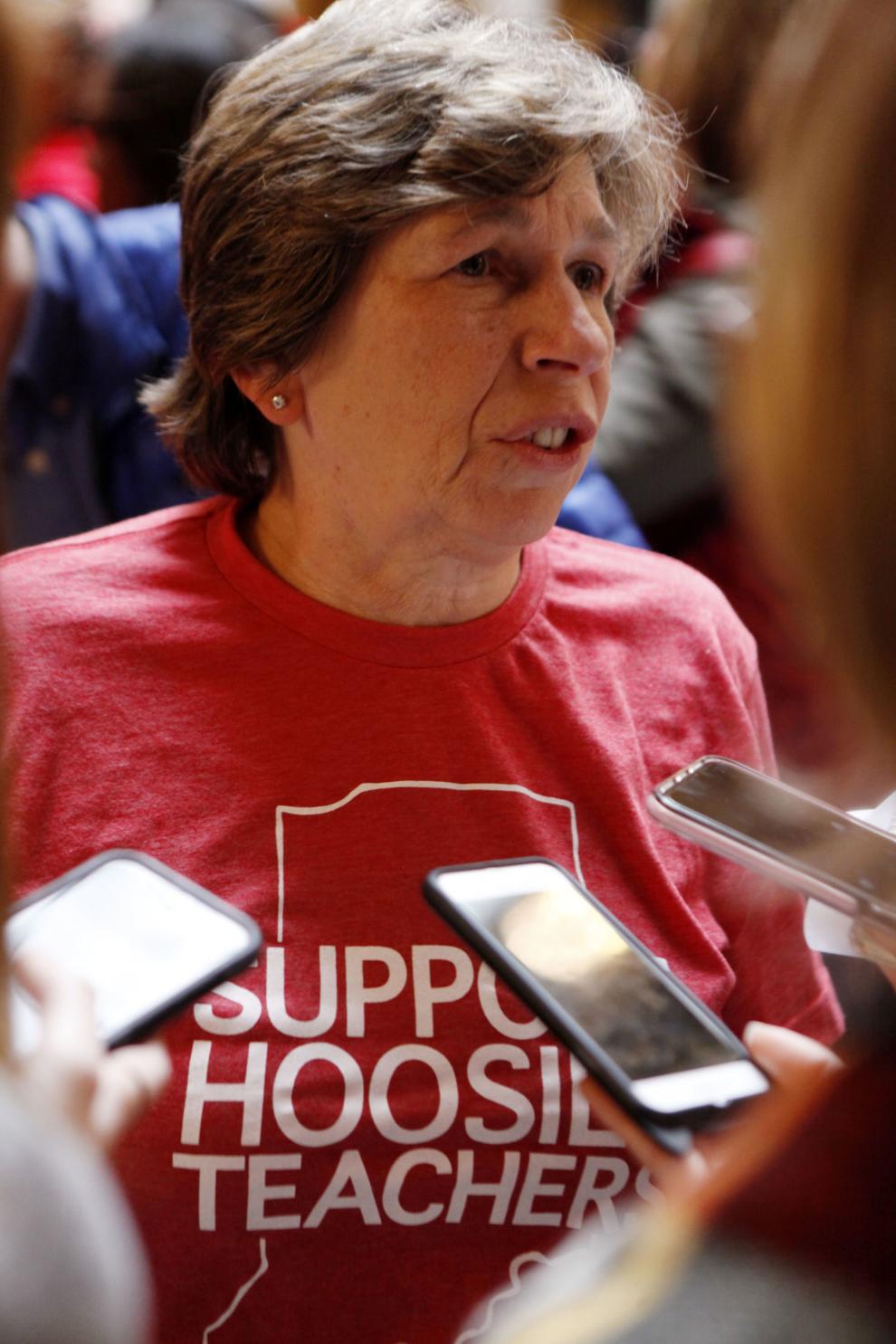 Gallery: Red for Ed Action Day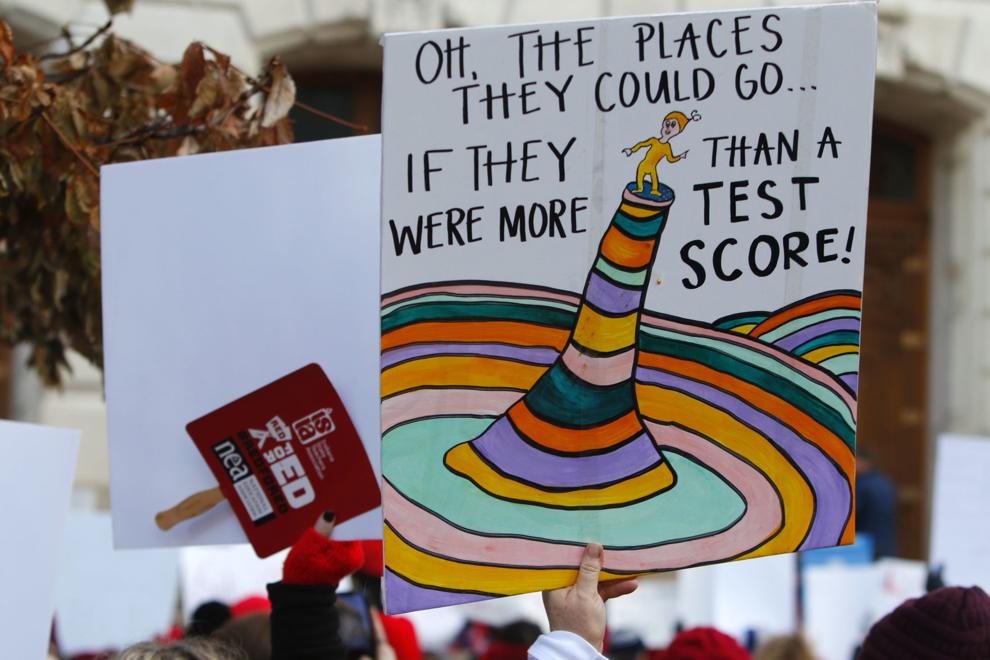 Gallery: Red for Ed Action Day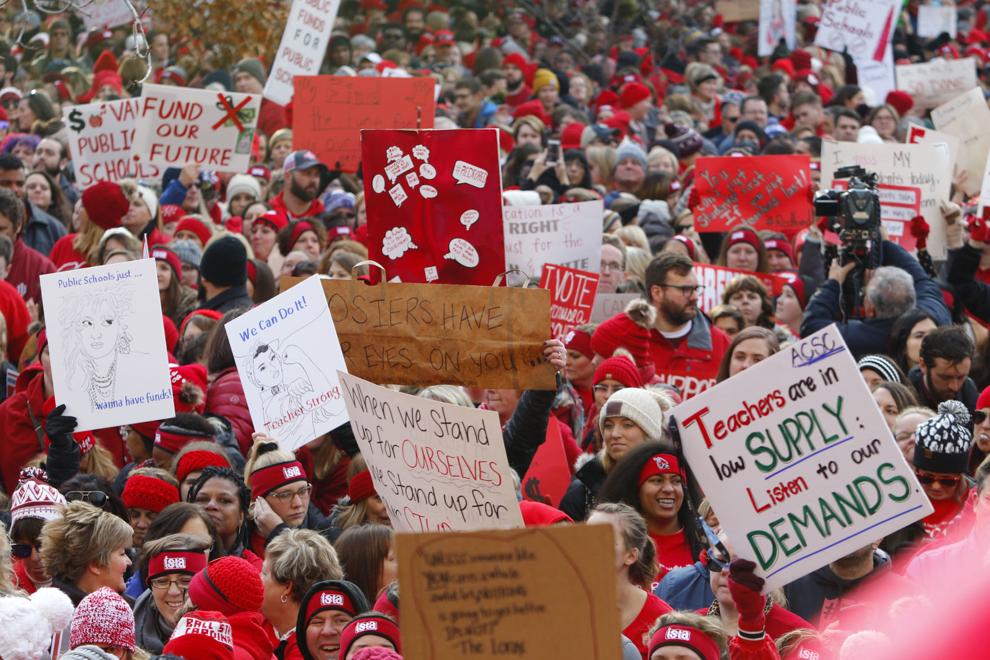 Gallery: Red for Ed Action Day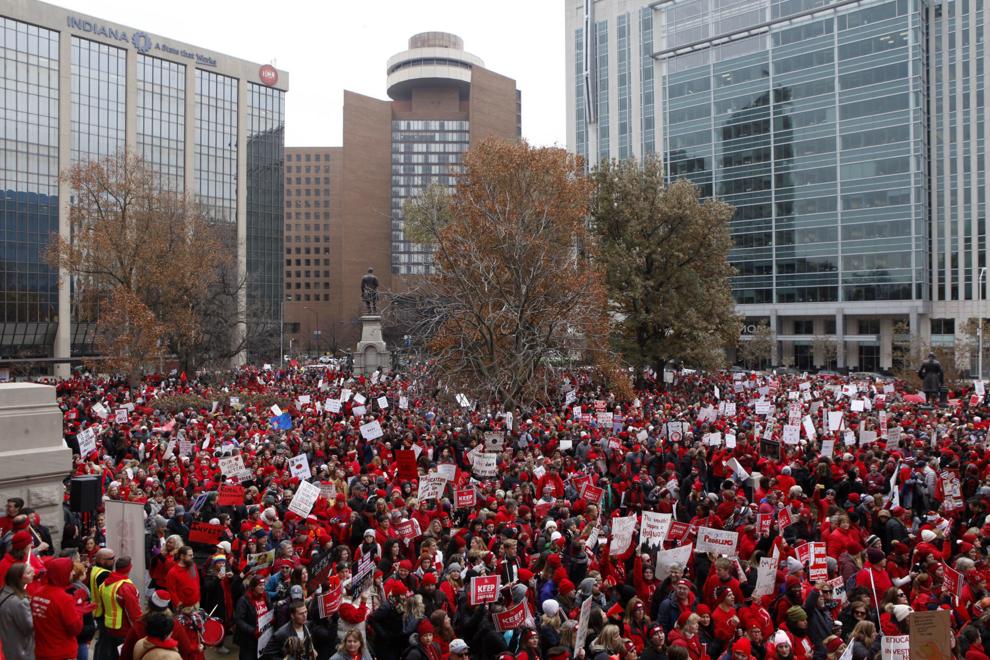 Gallery: Red for Ed Action Day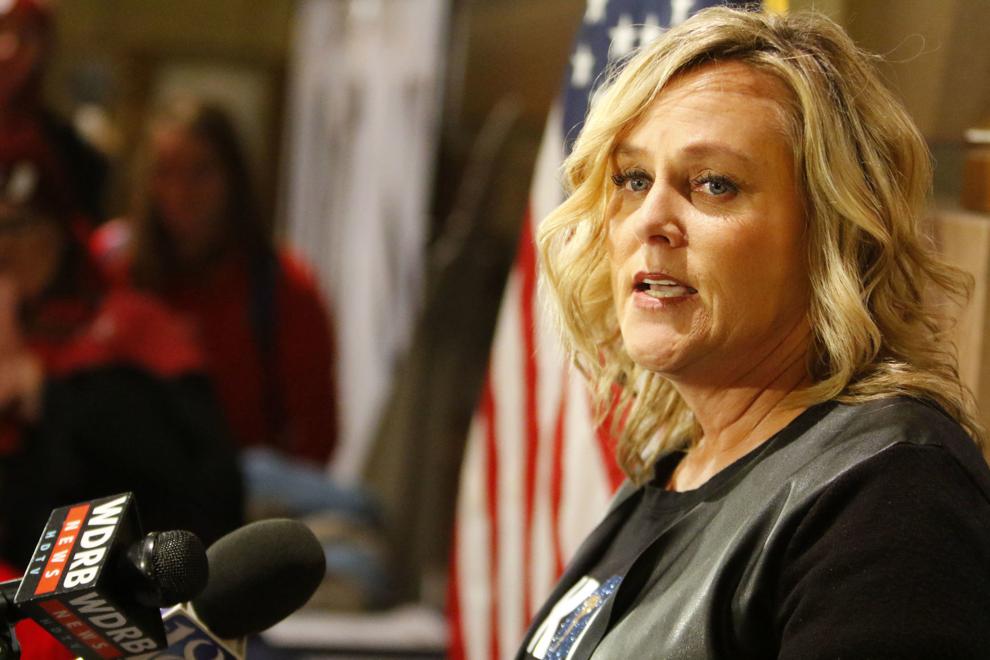 Gallery: Red for Ed Action Day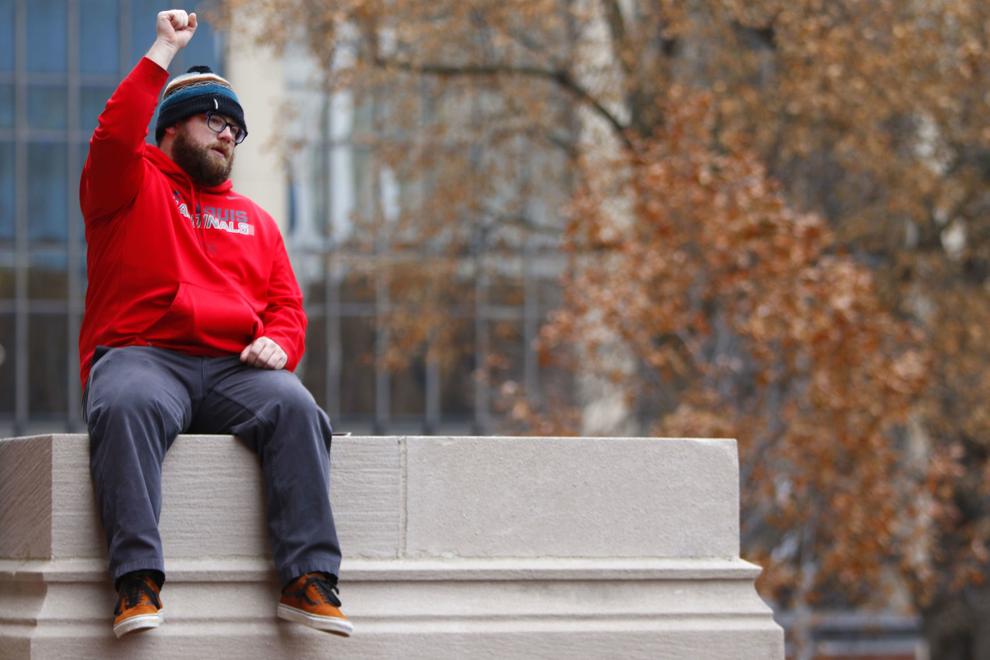 Gallery: Red for Ed Action Day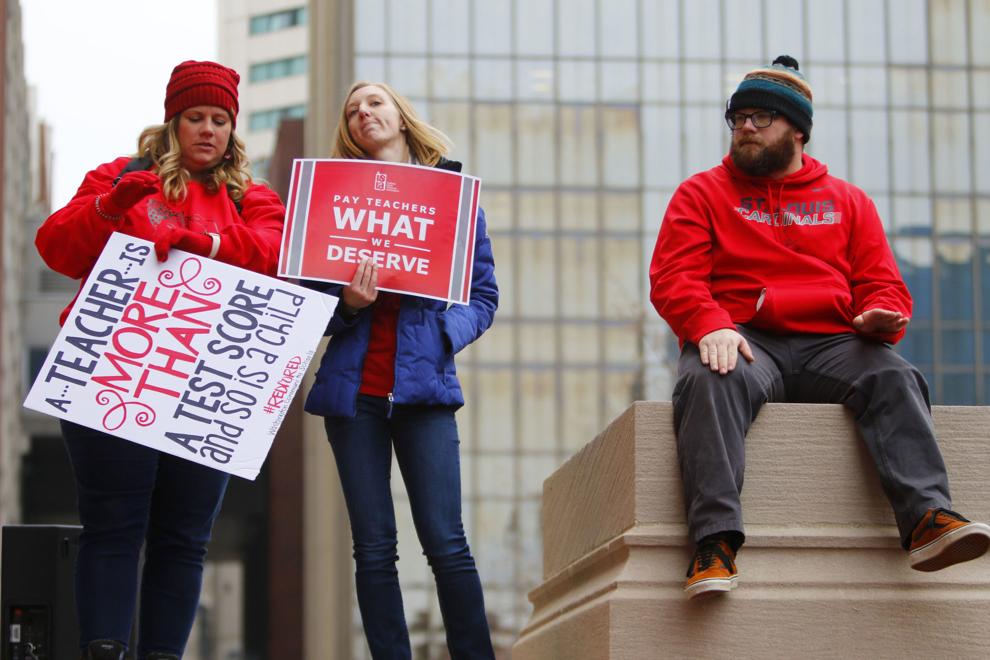 Gallery: Red for Ed Action Day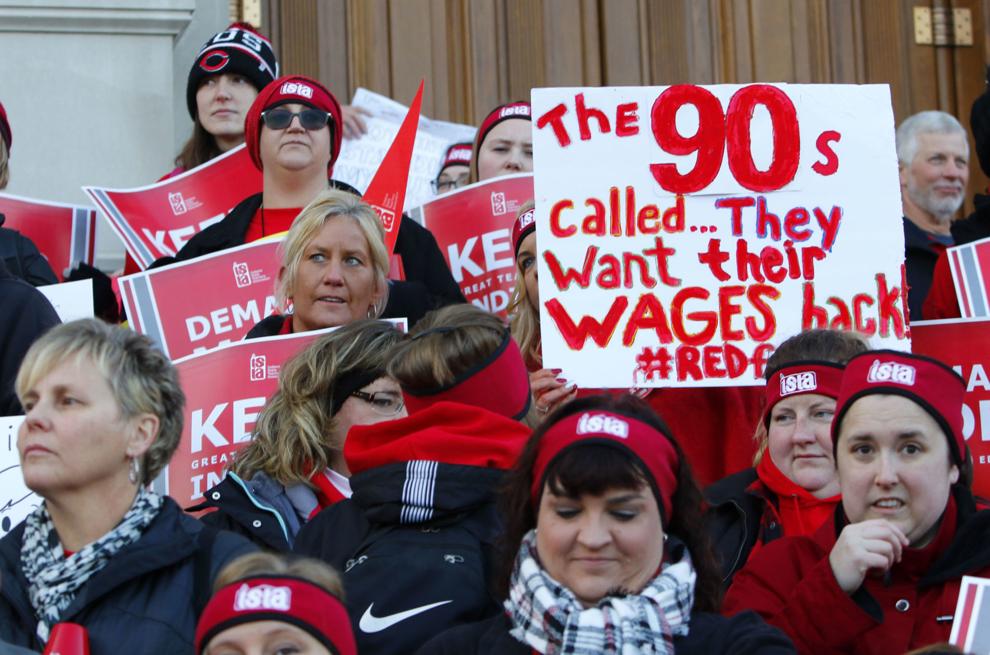 Gallery: Red for Ed Action Day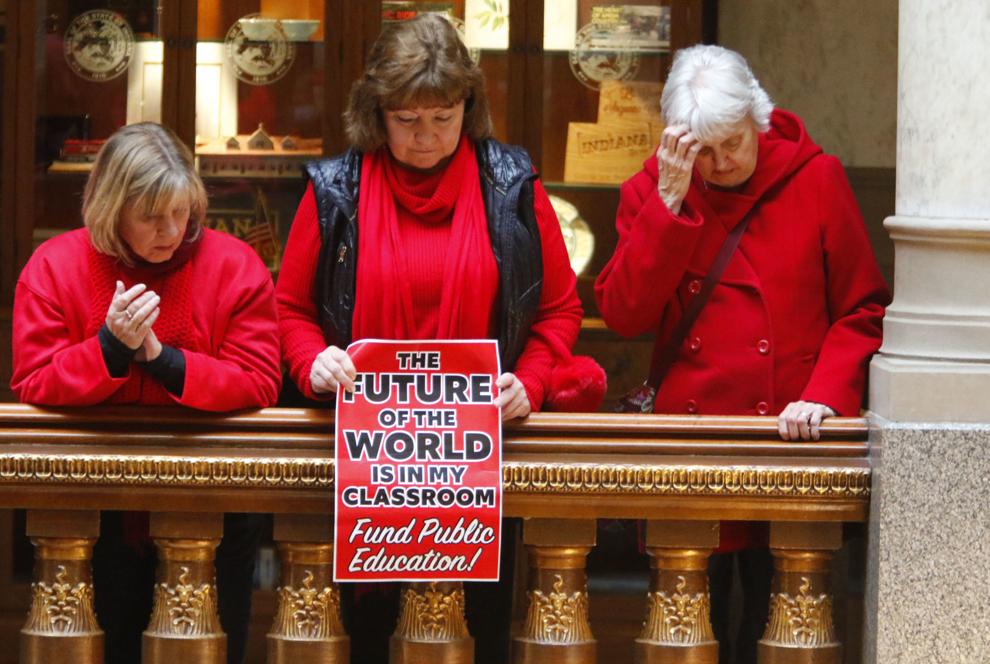 Gallery: Red for Ed Action Day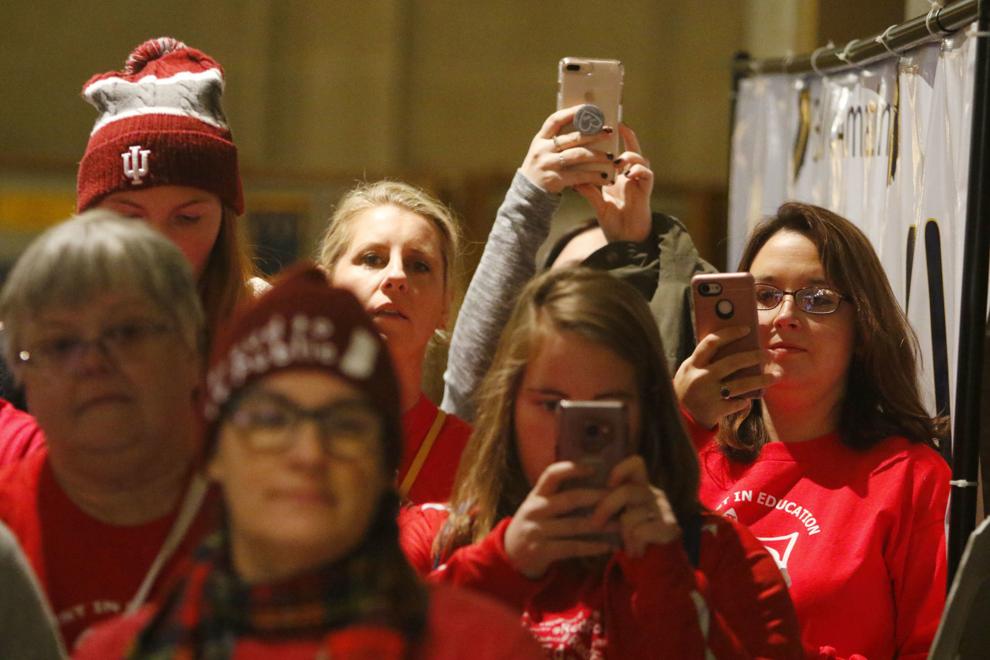 Gallery: Red for Ed Action Day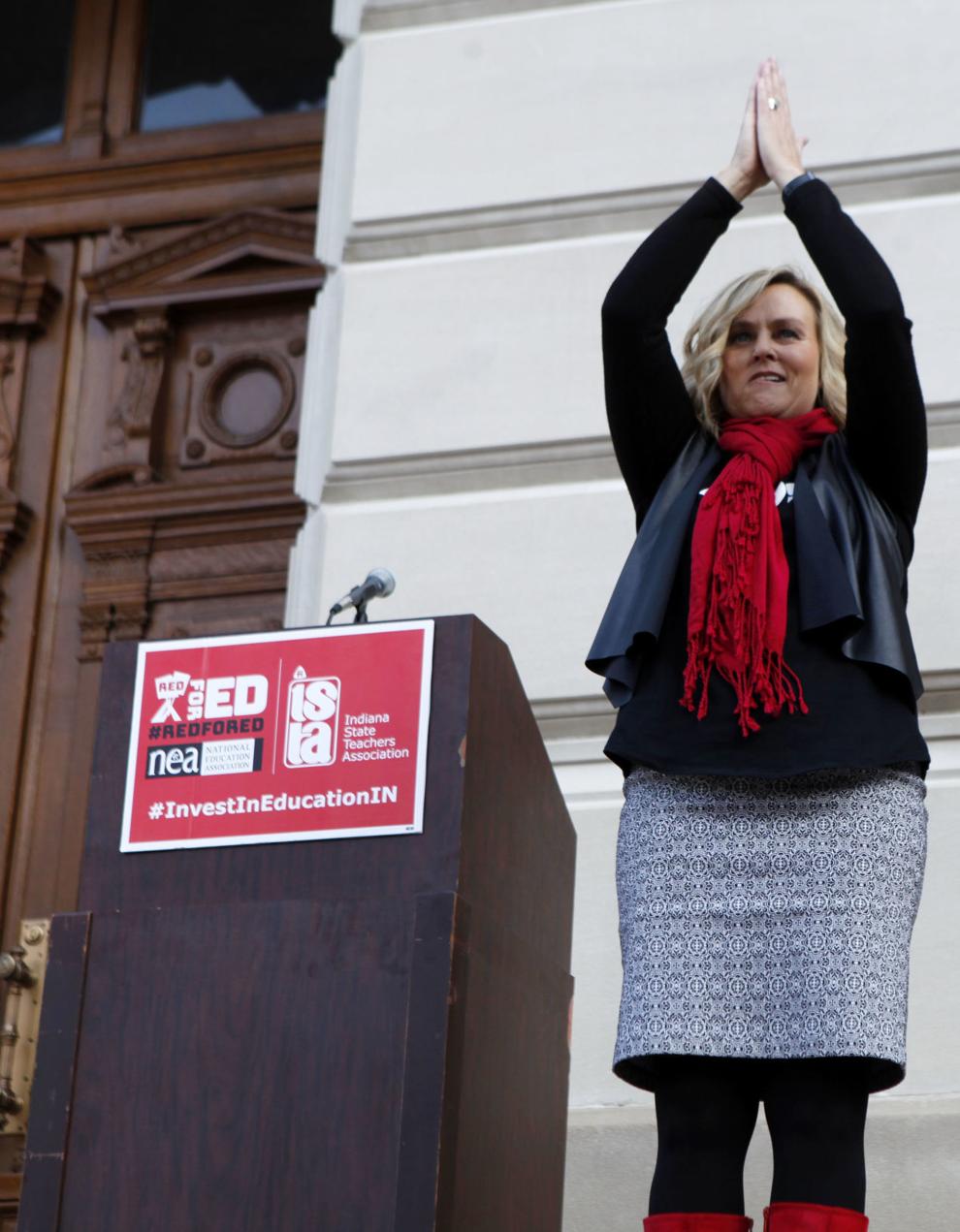 Gallery: Red for Ed Action Day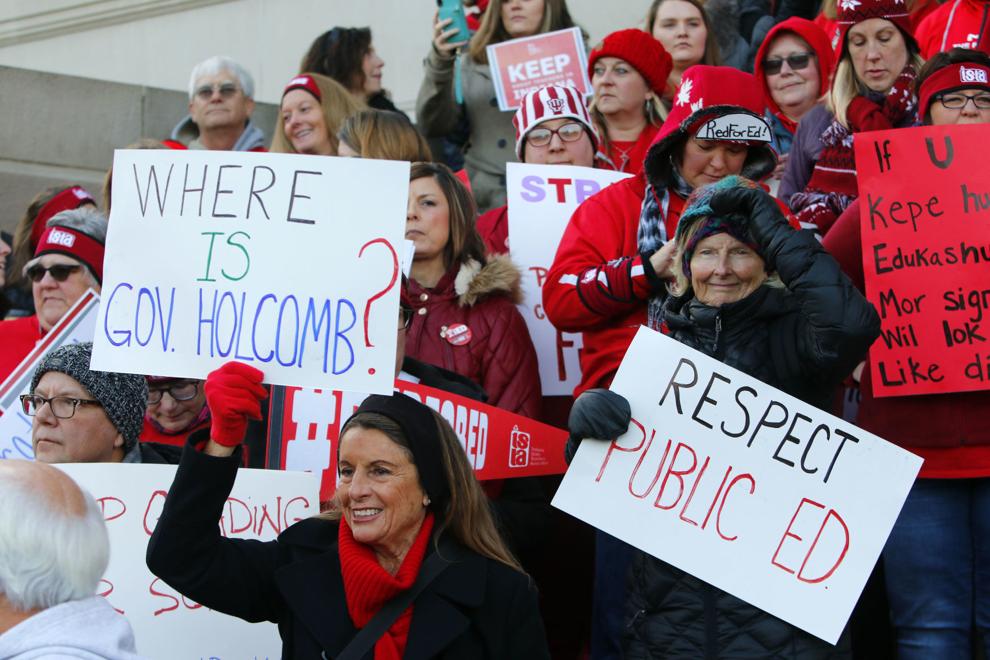 Gallery: Red for Ed Action Day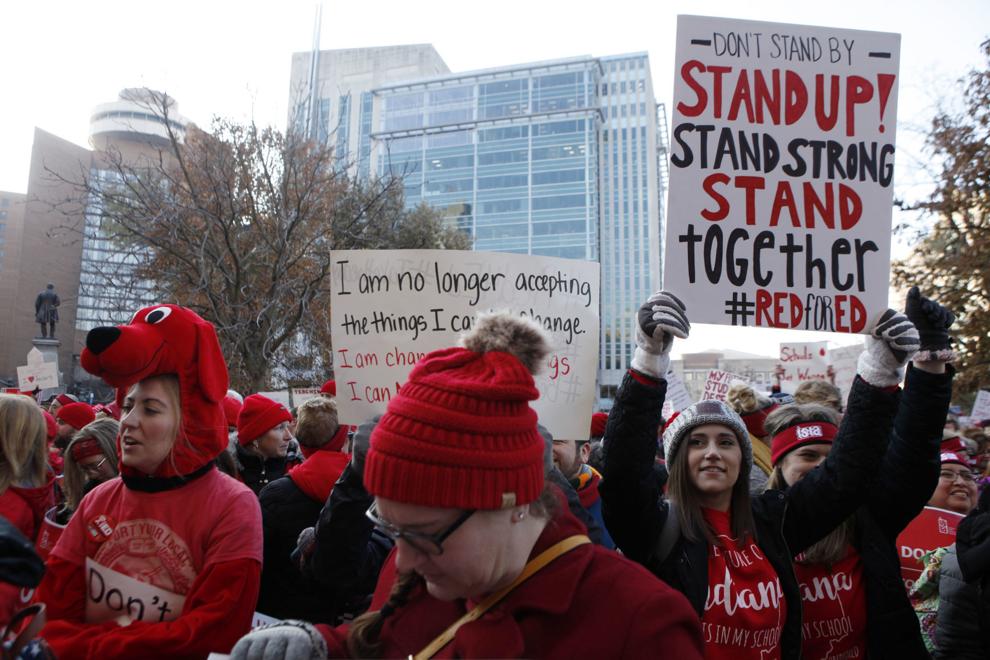 Gallery: Red for Ed Action Day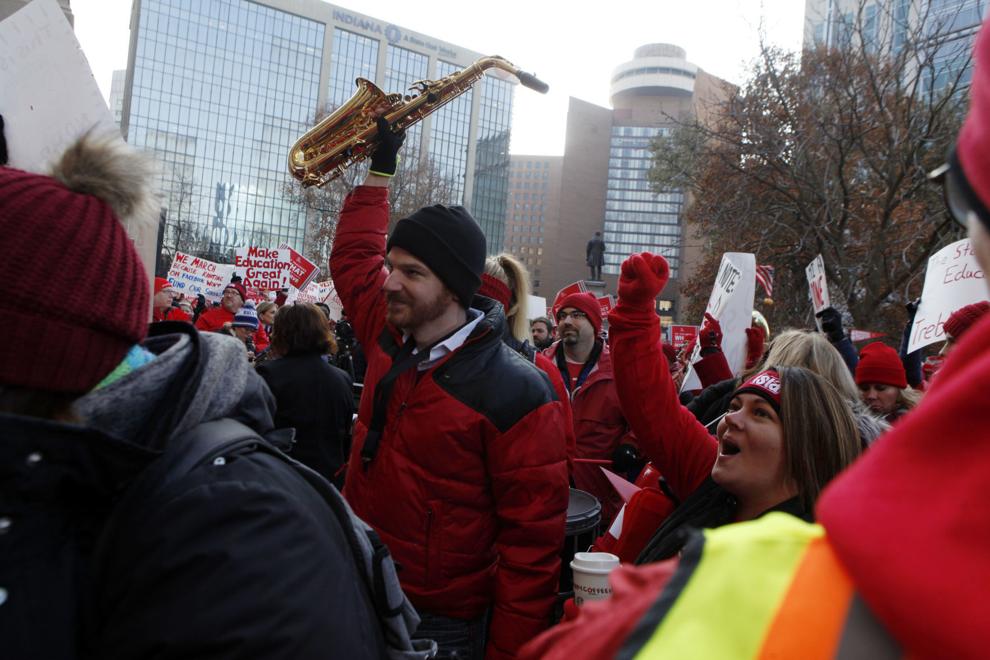 Gallery: Red for Ed Action Day
Gallery: Red for Ed Action Day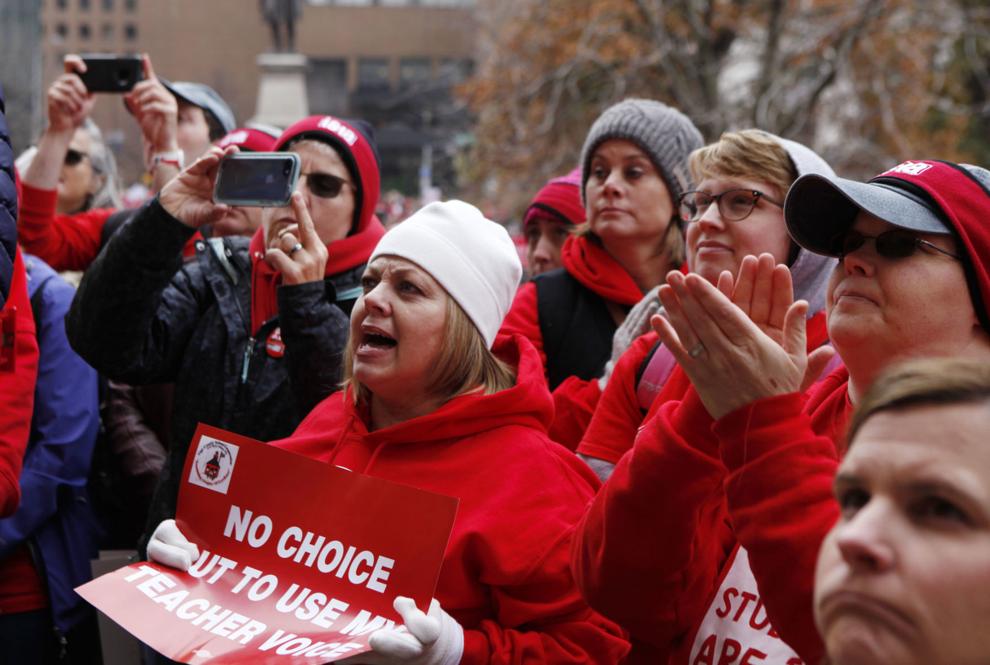 Gallery: Red for Ed Action Day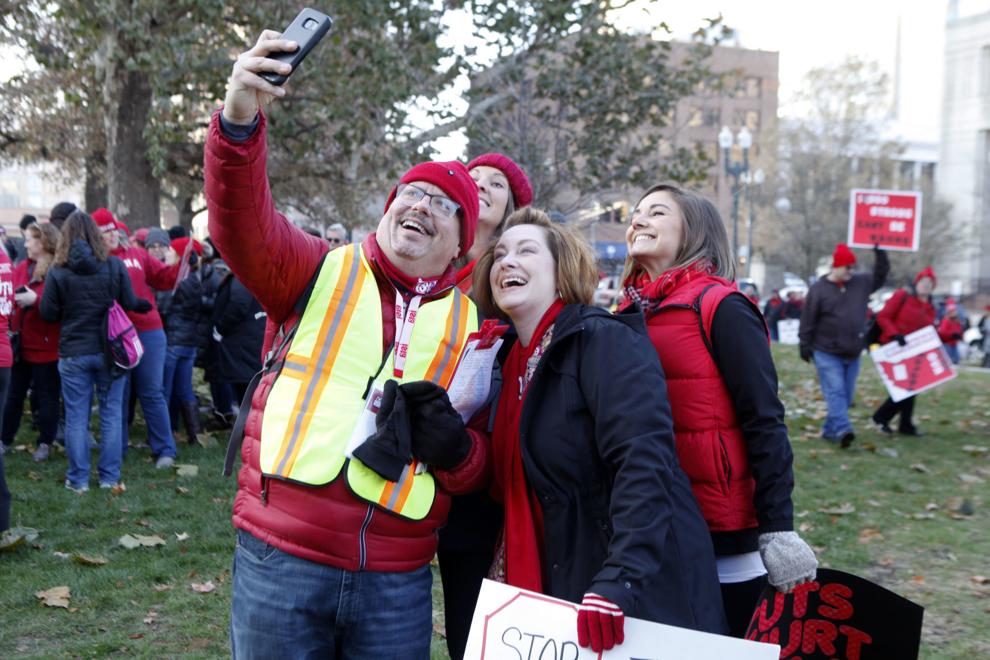 Gallery: Red for Ed Action Day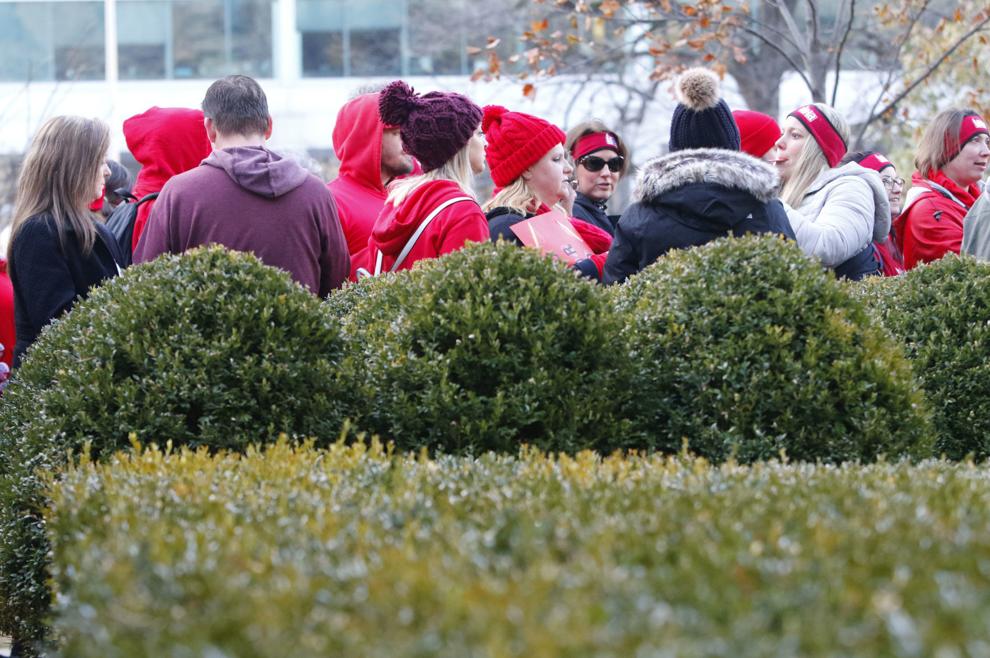 Gallery: Red for Ed Action Day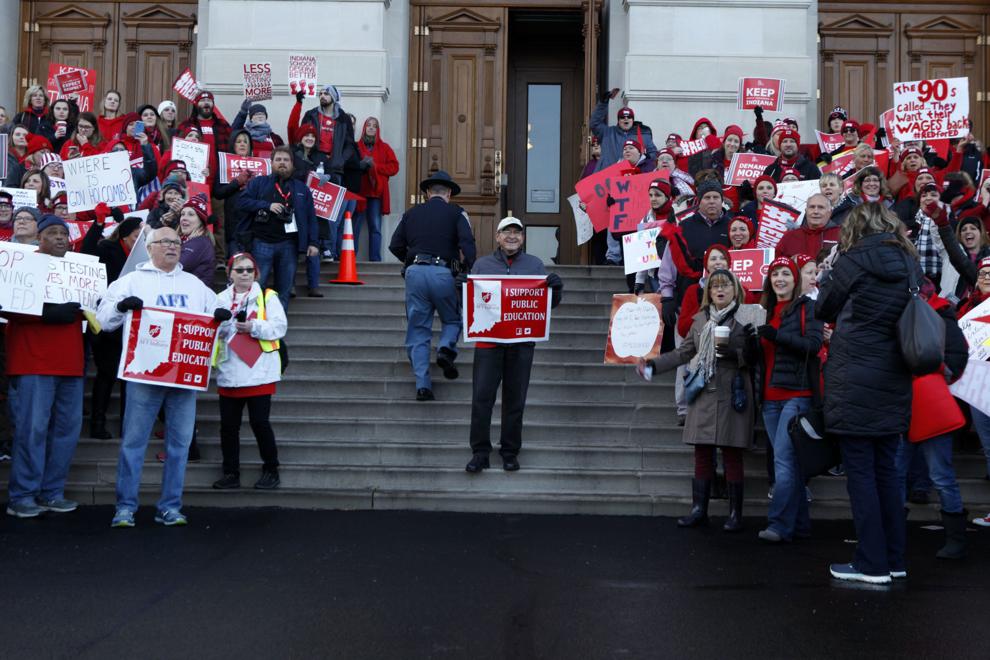 Gallery: Red for Ed Action Day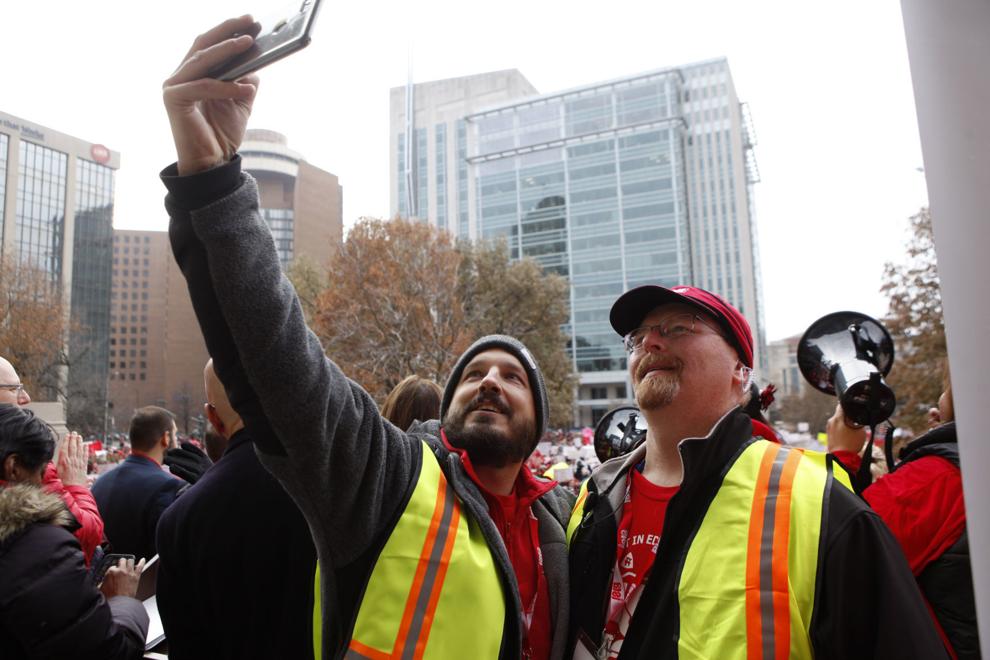 Gallery: Red for Ed Action Day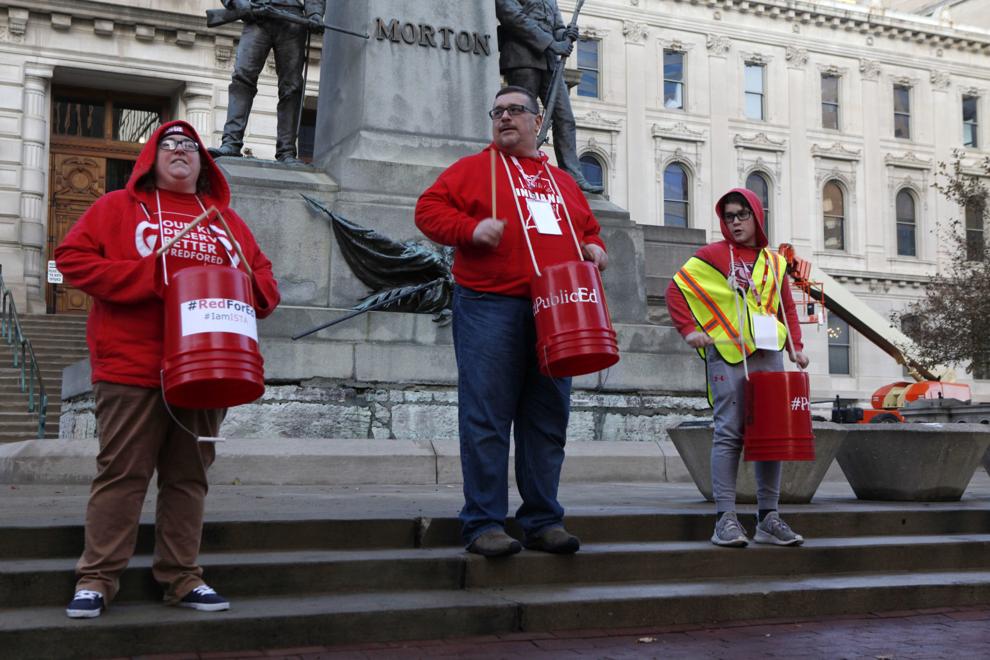 Gallery: Red for Ed Action Day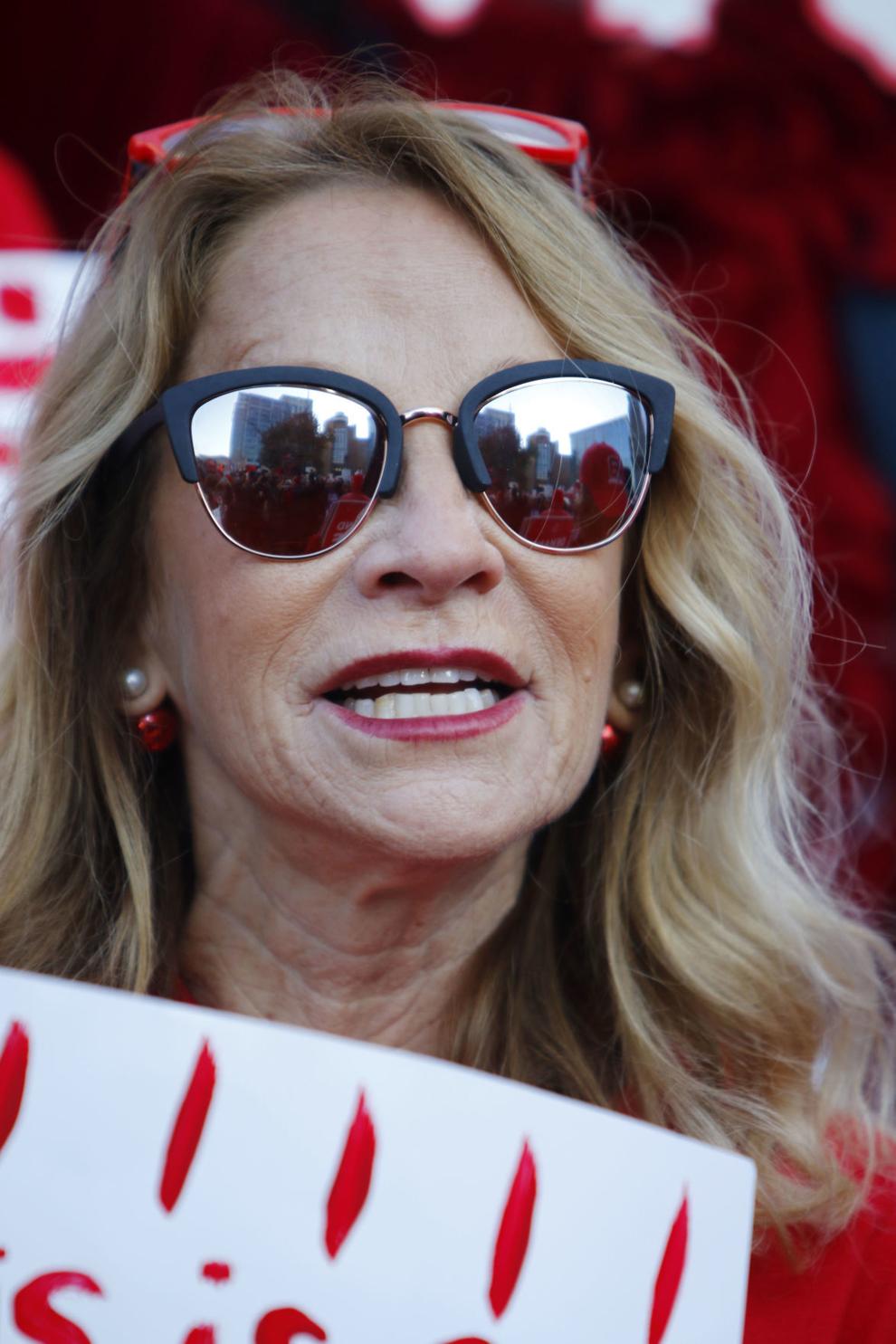 Gallery: Red for Ed Action Day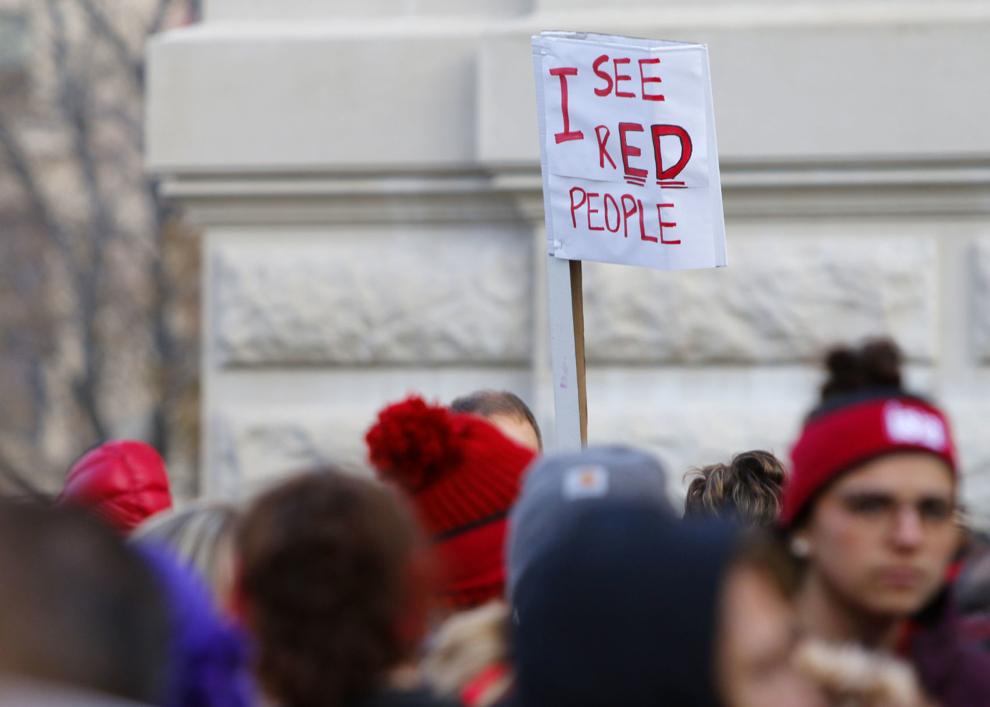 Gallery: Red for Ed Action Day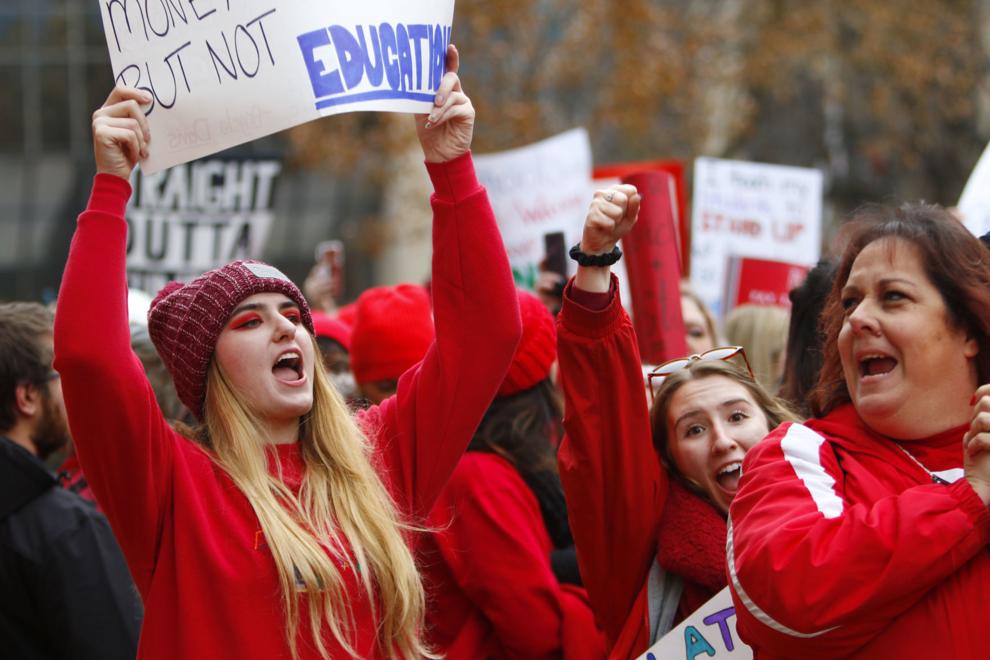 Gallery: Red for Ed Action Day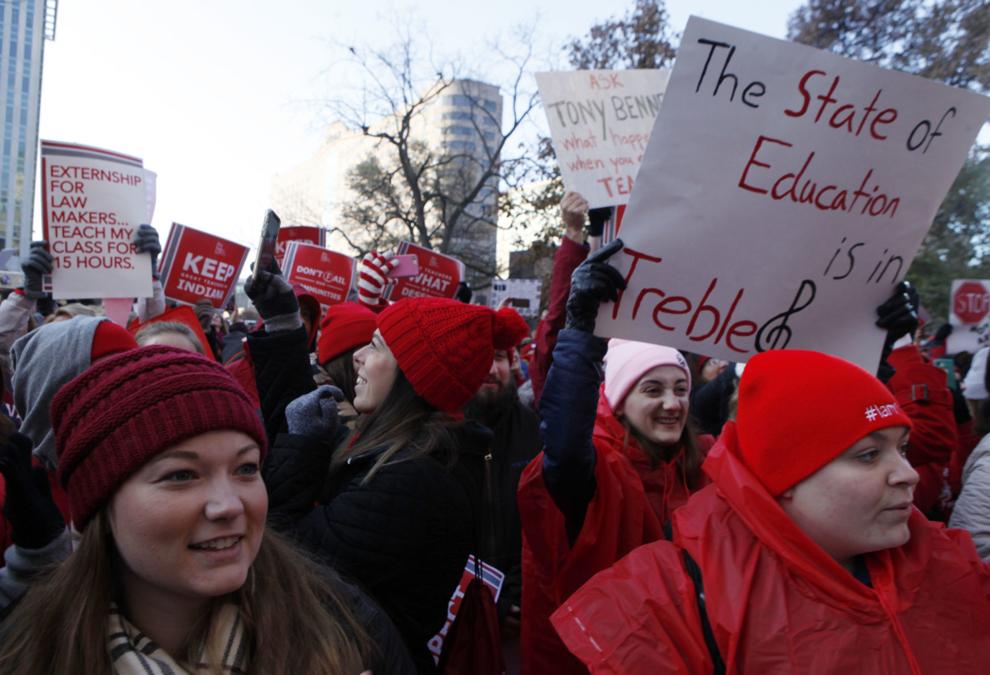 Gallery: Red for Ed Action Day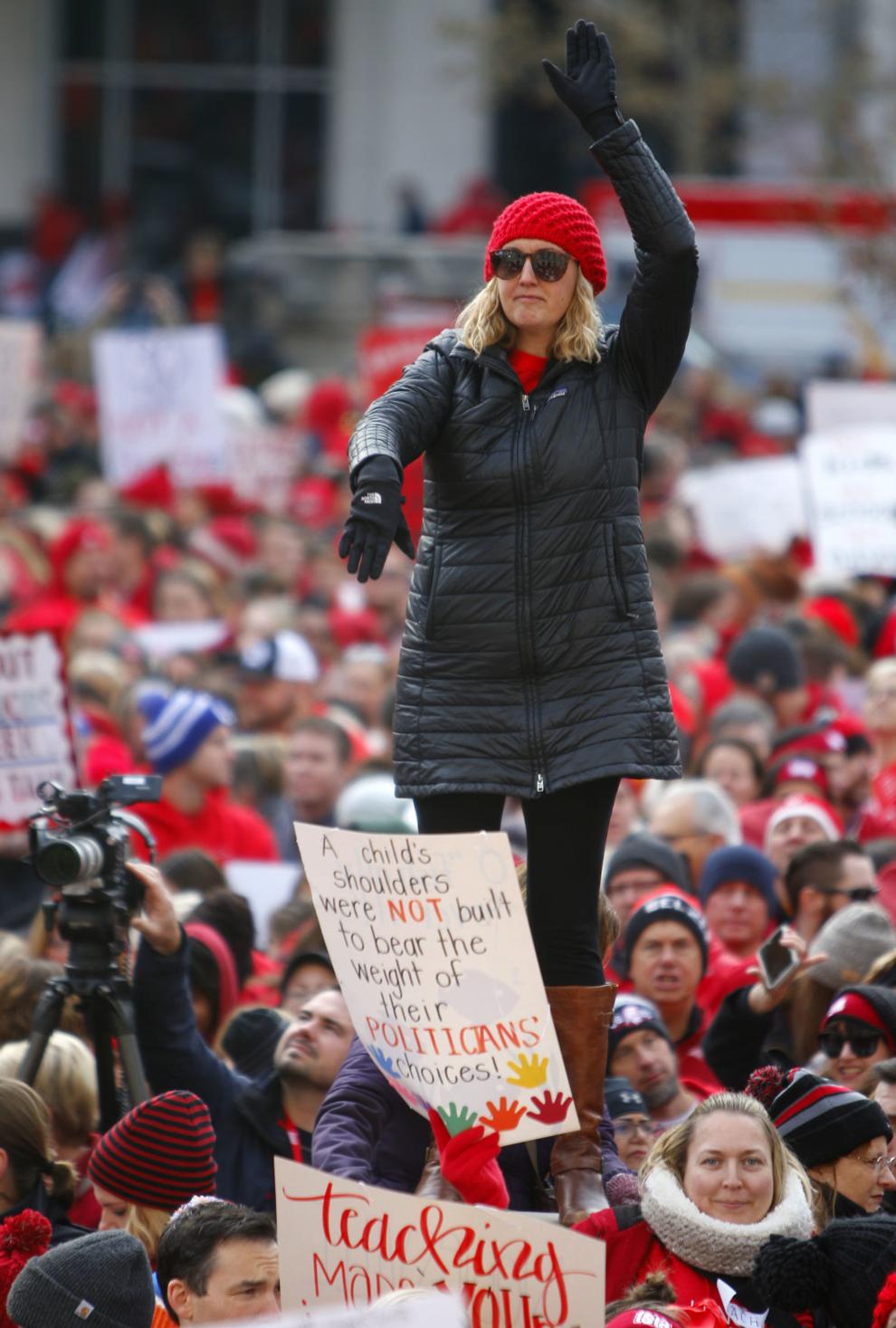 Gallery: Red for Ed Action Day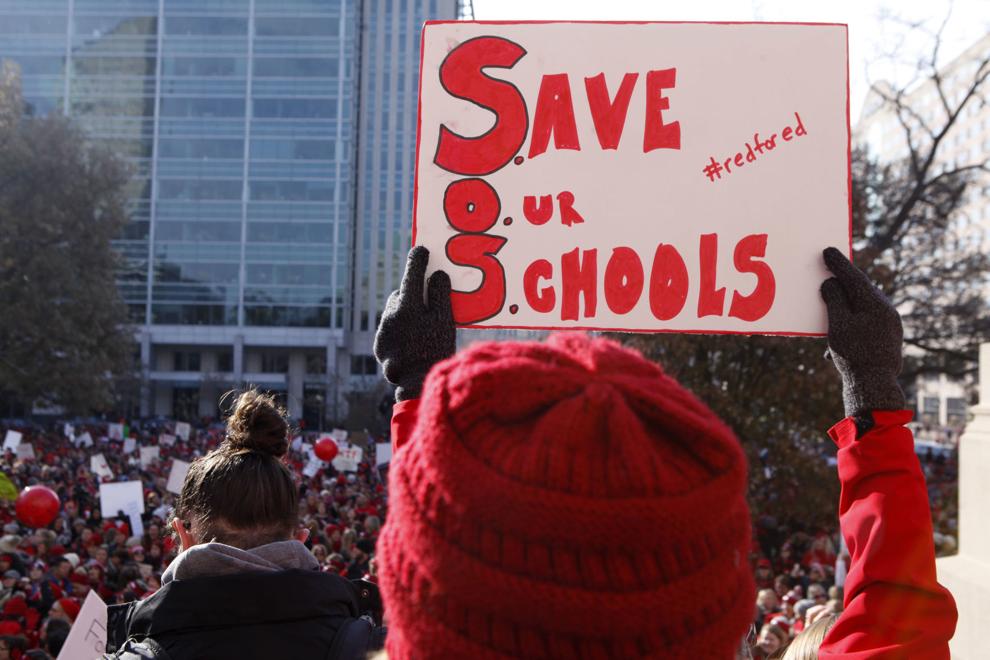 Gallery: Red for Ed Action Day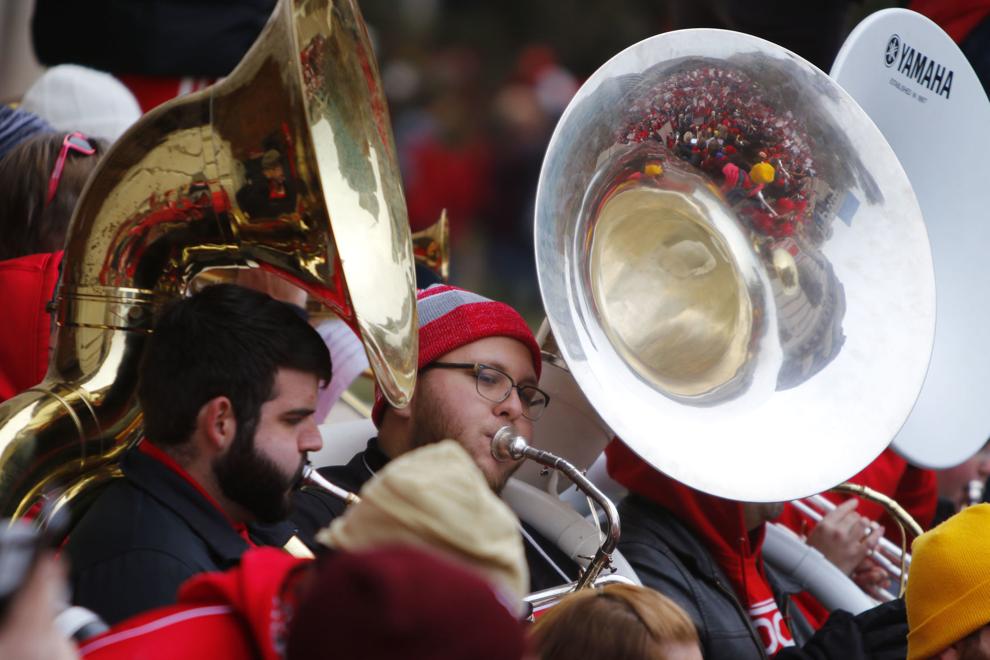 Gallery: Red for Ed Action Day
Gallery: Red for Ed Action Day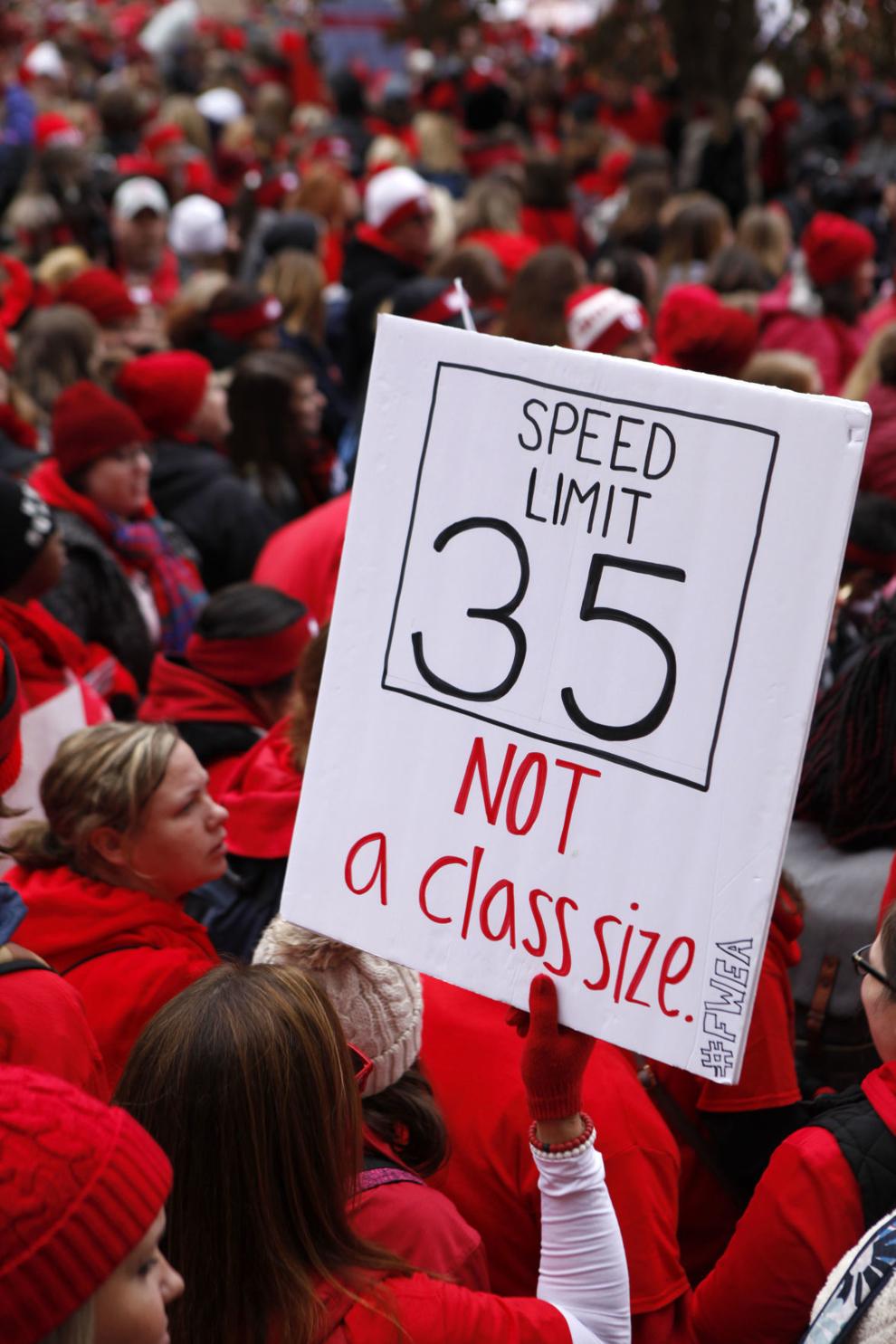 Gallery: Red for Ed Action Day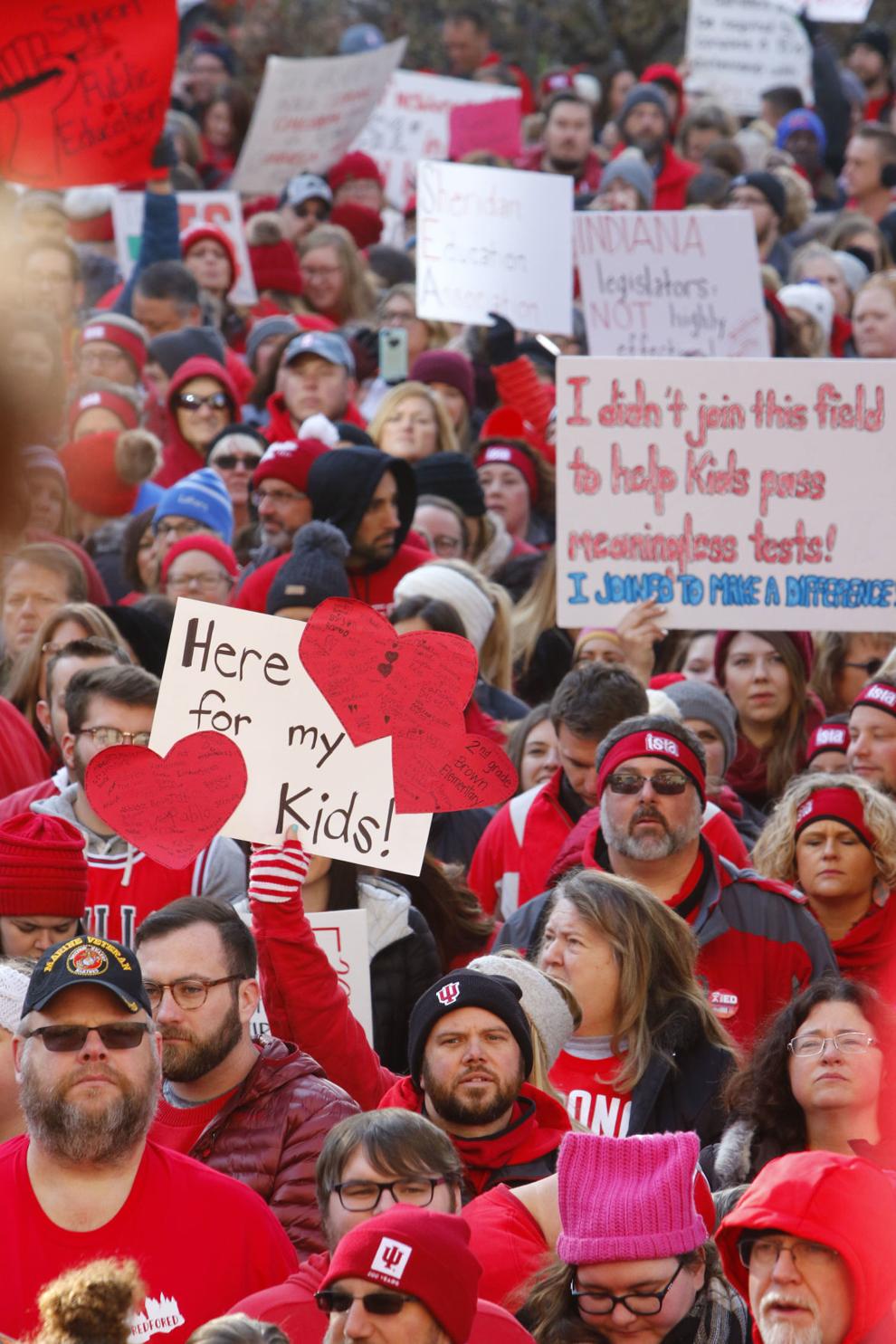 Gallery: Red for Ed Action Day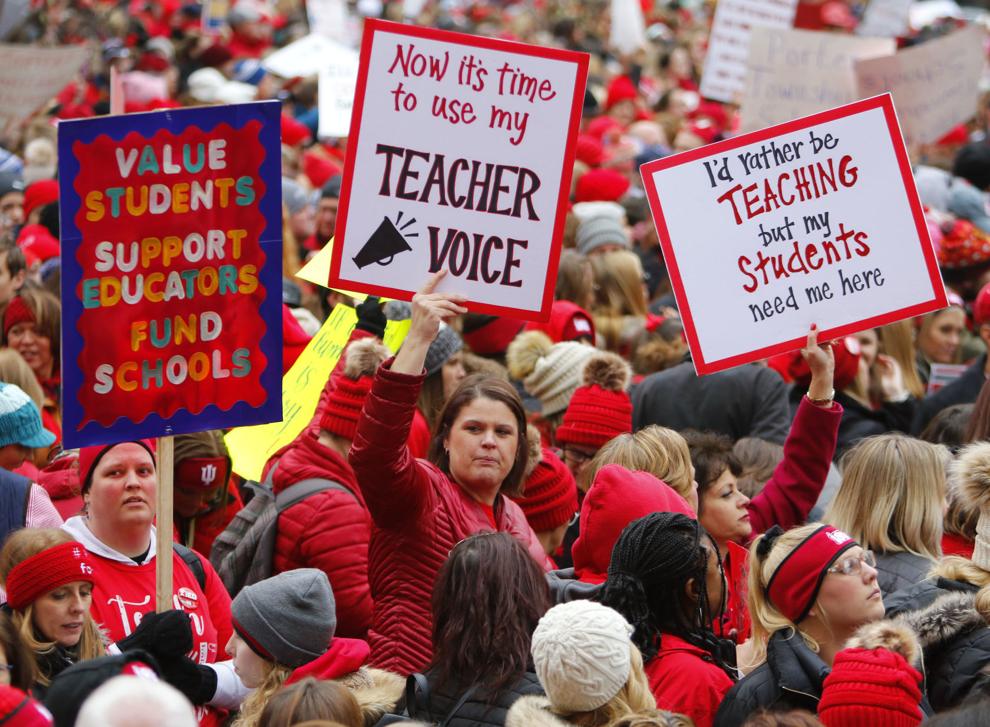 Gallery: Red for Ed Action Day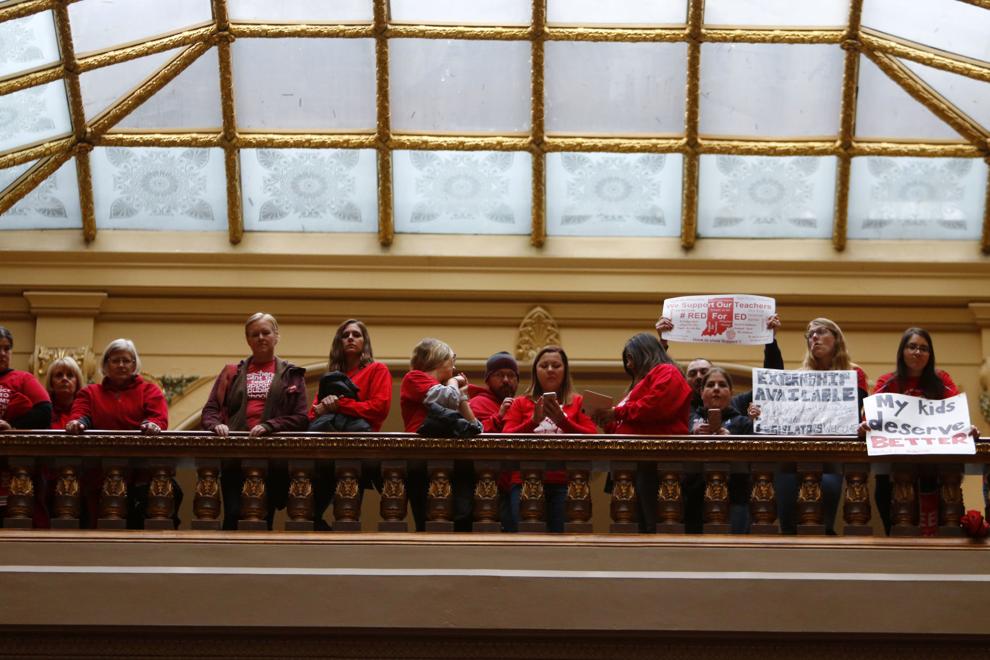 Gallery: Red for Ed Action Day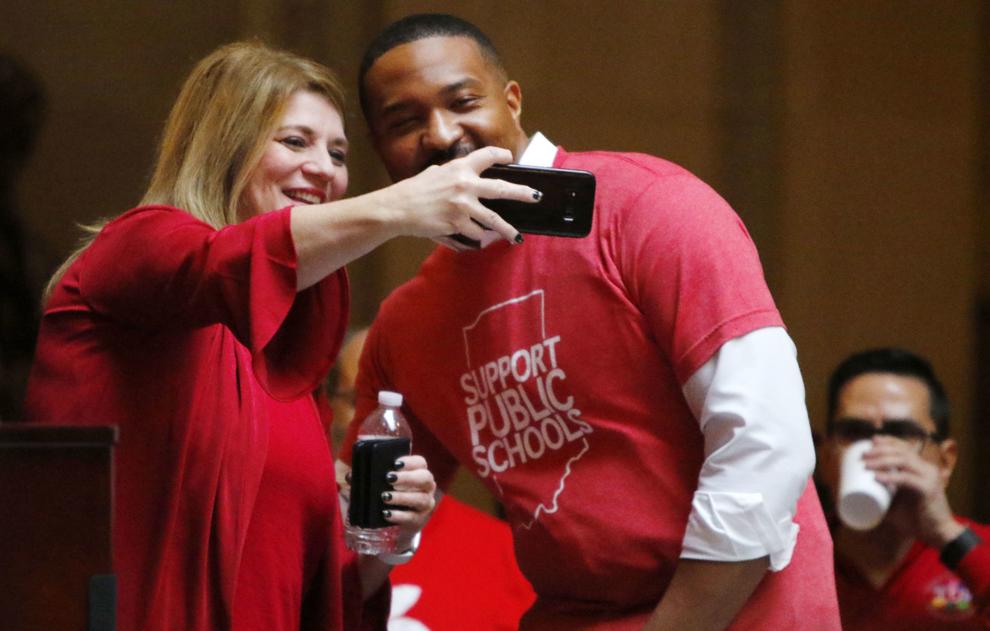 Gallery: Red for Ed Action Day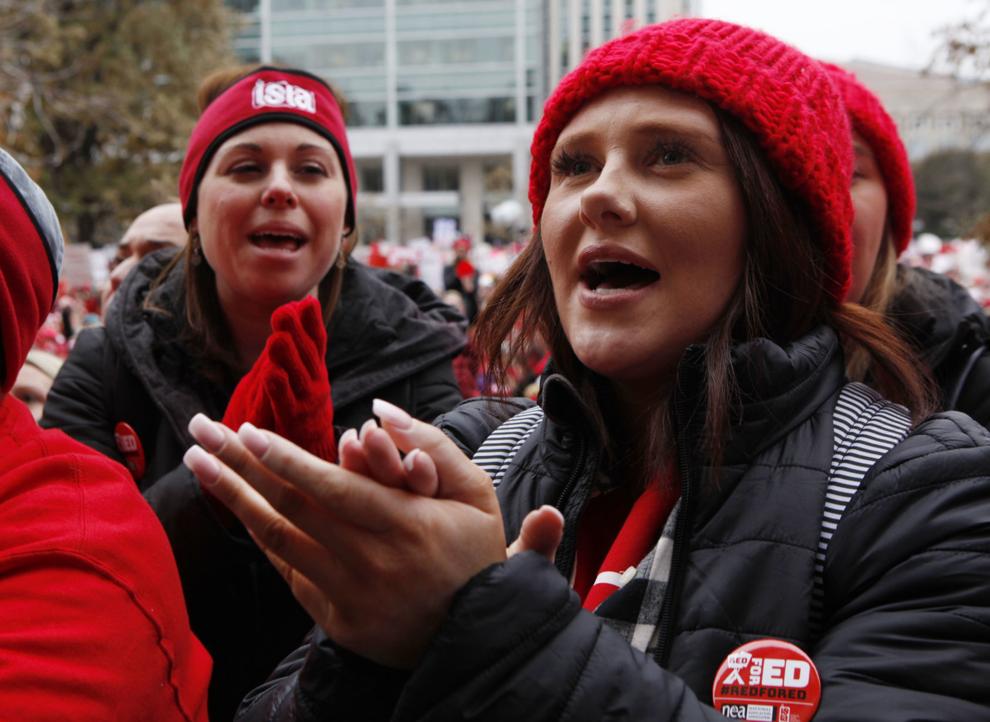 Gallery: Red for Ed Action Day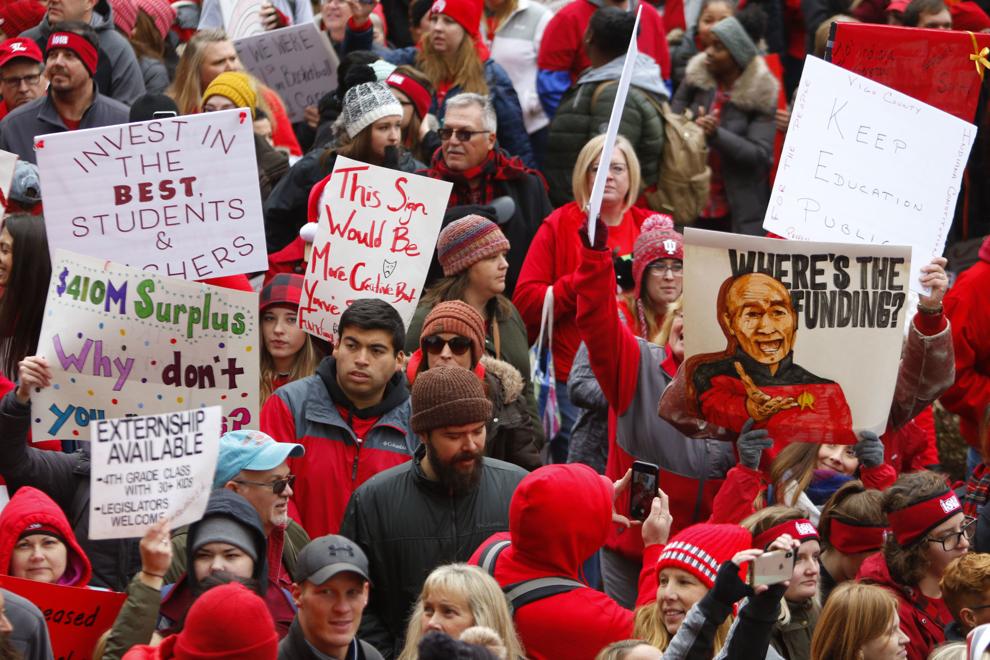 Gallery: Red for Ed Action Day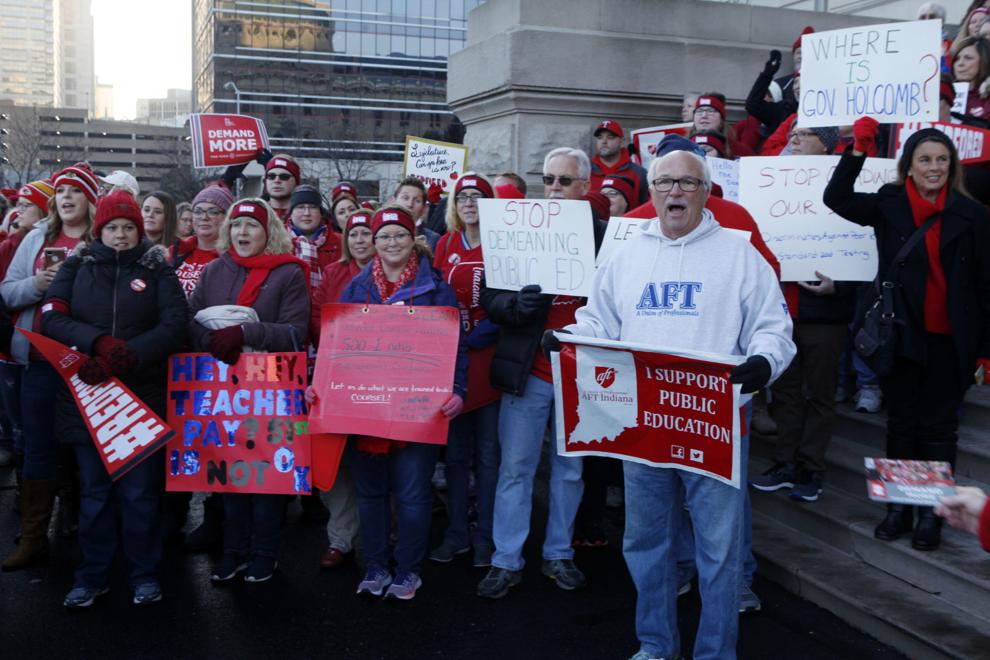 Gallery: Red for Ed Action Day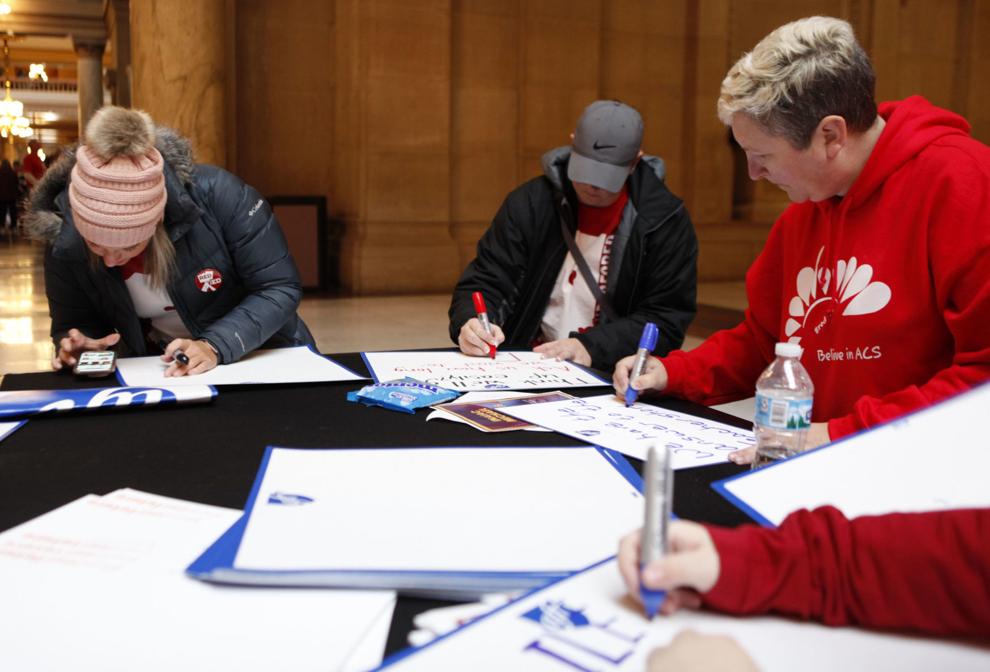 Gallery: Red for Ed Action Day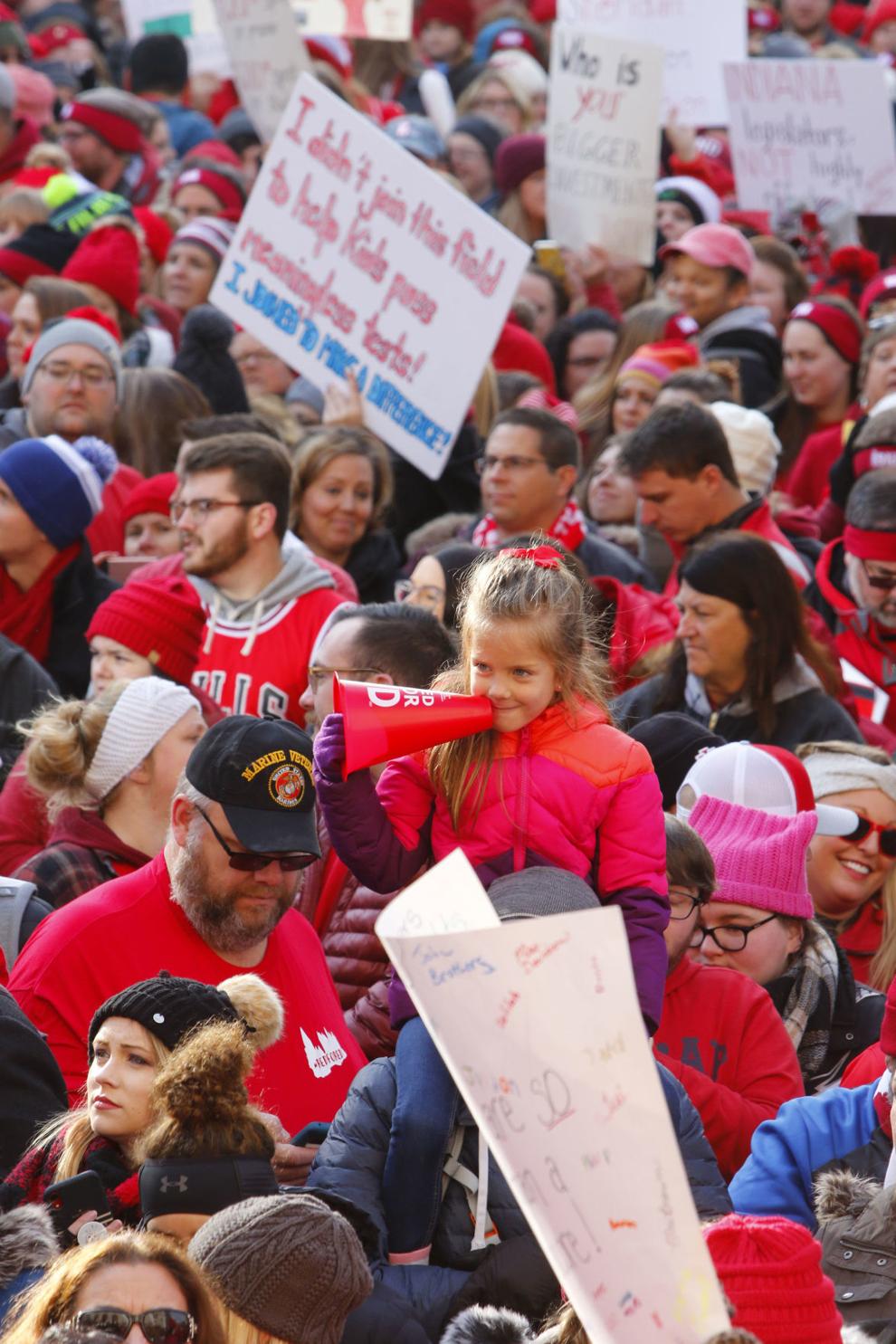 Gallery: Red for Ed Action Day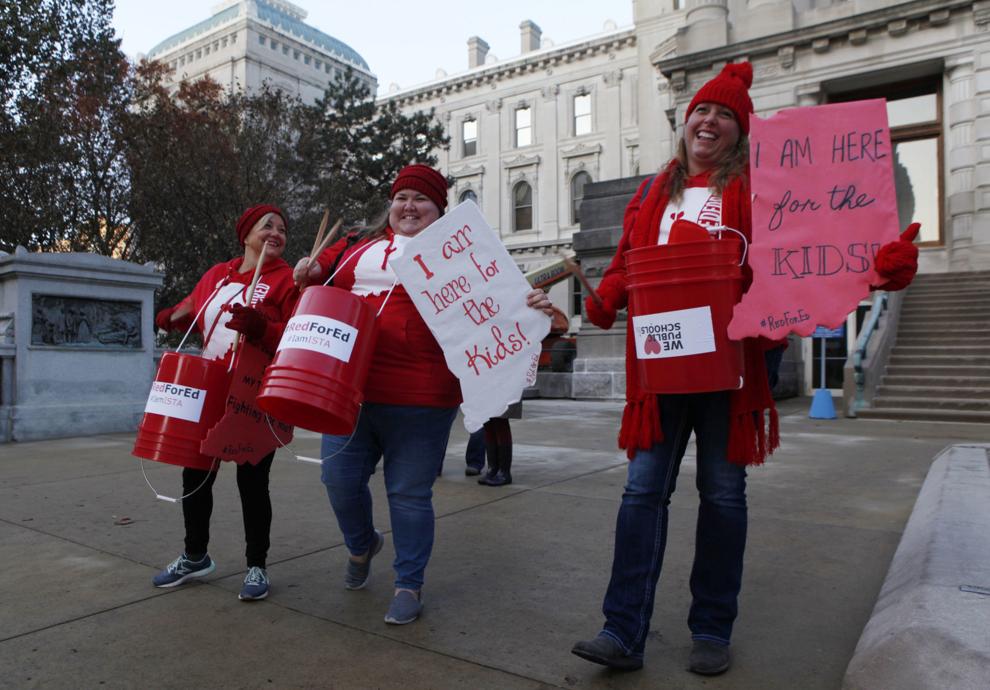 Gallery