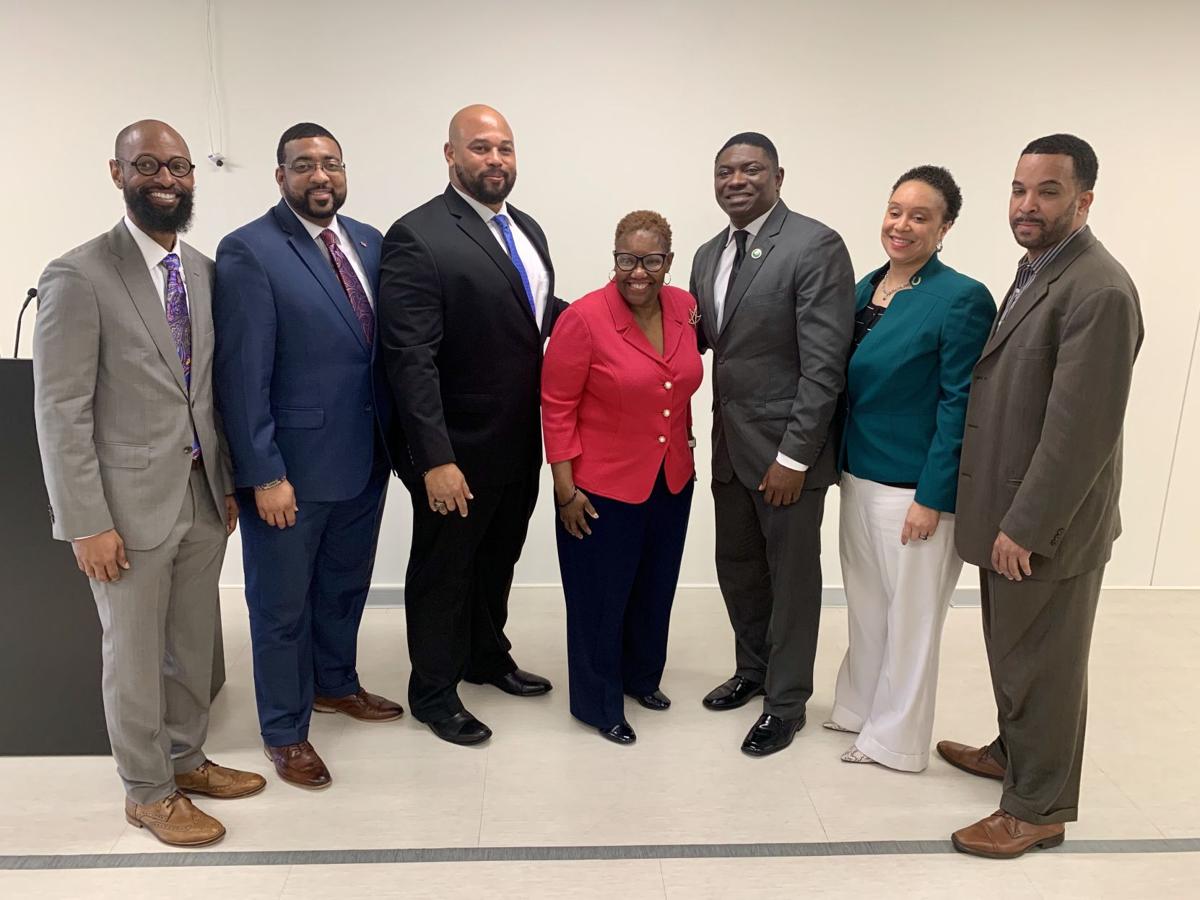 Just over a month after Gary Mayor Karen Freeman-Wilson announced that college football was coming to West Side, one team has backed out.
On March 14, Freeman-Wilson revealed with much fanfare that Division II schools Kentucky State and Lincoln University (Pennsylvania) would meet in the inaugural Gary Football Classic on Sept. 21. Now, event co-organizer Prentiss Hill says the game will be postponed to 2020 after Kentucky State pulled out over concerns about West Side's stadium. 
"We could've definitely made it work," Hill said, adding that Gary is still "very much committed" to bringing a football game between two historically black colleges or universities to the city.
In March, the parties said they hoped to promote networking opportunities for potential students at a college fair featuring between 25 to 50 HBCU's. Hill is the executive director of Black College Sports Group 360 and worked with district athletic director Terrance Little, the two universities and Freeman-Wilson to make the game happen.
Less than five weeks later, Hill learned Kentucky State had decided to bail. Hill said he heard from Kentucky State on Friday that it would no longer participate, and he's searching for a replacement.
Hill said initial plans to renovate West Side's football stadium hit a snag primarily due to time constraints. Lincoln maintains interest in participating, according to Hill.
As of now, Hill said, he hopes the game will take place on Labor Day Weekend 2020 at U.S. Steel Yard. Hill said the extra time will help officials assure Gary has the hotel rooms to host both schools and that Gary has a solid long-term plan for the event in place, as he said the $30,000-plus cost to make the playing surface suitable for football wasn't one to rush into. 
By moving the game up multiple weeks, Hill said it faces less competition from two other HBCU football games: Indianapolis' Circle City Classic and the Chicago Football Classic, both held later in September. Hill said he felt Kentucky State's participation in this year's Circle City Classic played a role in its defection, as the Thorobreds would have had to travel to Indiana two weeks in a row.
U.S. Steel Yard management's experience hosting major events and the ability to sell alcohol make the stadium a better fit, according to Hill, and officials hope for an initial three- to five-year commitment from the venue. Hill said he still hopes to facilitate the college fair and that West Side could still be involved in various parts of the event.
Officials had planned a battle of the bands and a comedy show, as well, and a March news release authored by Hill noted an expectation that "thousands of fans" would attend the game. Hill said he anticipated some ticket revenue would have been shared with the Gary Community School Corp.
Kentucky State athletic director Etienne Thomas didn't respond to a request for comment through a department staffer, and Lincoln athletic director Harry Stinson III couldn't be reached for comment.
Freeman-Wilson issued the following statement on Wednesday through a communications representative: "While we were looking forward to the showdown between Kentucky State and Lincoln University in the first Gary Football Classic, we are respectful of the decision of Mr. Hill and the BCSG 360 group to host the event next year. This event will not only bring the excitement of college football to the city, but a celebration of history and culture. We continue to be supportive of HBCU's and these type (of) family events in our community."*
*This story has been updated from the original version.