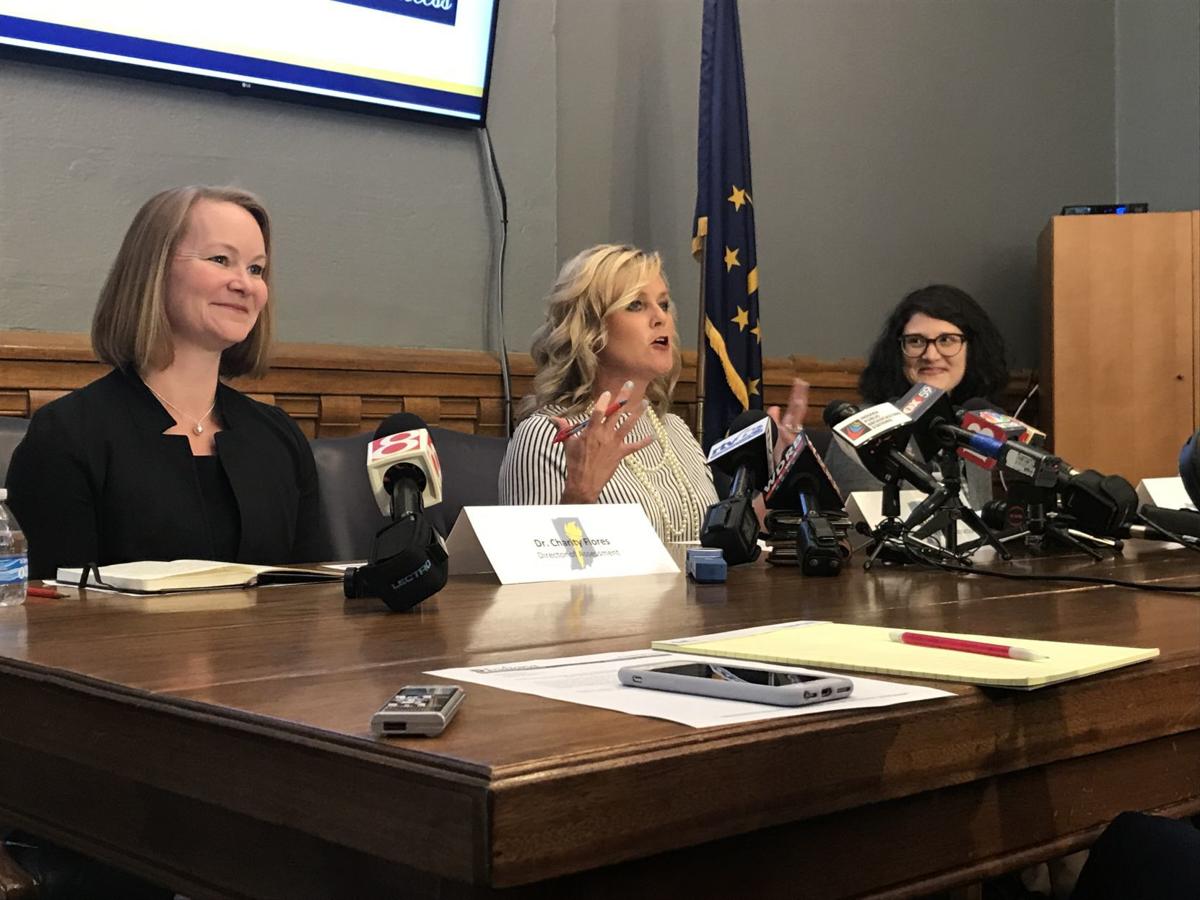 Fewer than half of Indiana students tested proficient in the state's new model of standardized testing.
That's according to new data made available today by the Indiana Department of Education as it rolls out the scores of its first ILEARN exam.
ILEARN — the state's answer to replacing its former ISTEP+ exam — was administered for the first time this spring.
While educators have anecdotally reported their testing experiences and the Indiana Department of Education has confirmed low scores this year, the public is getting its first comparative look today at student performance across the state on the exam designed to realign assessment with educational goals for college and career readiness.
Establishing a new baseline for assessment
Initiated by a state panel tasked with providing recommendations for a replacement to Indiana's repealed ISTEP exam, Indiana lawmakers passed legislation in 2017 establishing the creation of a new assessment.
The test was built over several phases with input from more than 100 educators and a team of national experts, Superintendent of Public Instruction Jennifer McCormick said in a news conference last week, and cost about $10 million for its first year of implementation and deployment.
The exam includes Spanish translations in its mathematics, science and social studies assessments for the first time and makes use of computer adaptive technology — adjusting the test's difficulty to a student's ability in real time as he or she navigates through the exam.
The new assessment — administered to grades three through eight — also provides for the first time an indicator of whether a student is "college and career ready" — a major push following Indiana's recent move to graduation pathway requirements incorporating elements of post-secondary preparedness.
"We've tried to ensure that in Indiana we're truly building a system of assessments," IDOE Director of Assessment Charity Flores said. "Historically over time several of our assessments have been built in isolation and the data, as a result, does not inform the other components."
Flores said ILEARN now allows educators to more consistently track a student's progress over time while adhering to national standards.
But with the assessment's new features came an increased rigor — part of what Flores and others in the IDOE say may have led to this year's low scores.
"Educators came in and had conversations about what content was most important for students in Indiana to reflect college and career readiness going forward," Flores said. "As a result, some priorities of the content did change to more rigorous standards."
Low scores reflected throughout state, Region
Individual schools and parents began receiving the results of their students' first ILEARN exams last month.
Northwest Indiana schools' scores varied — some excelling beyond state averages, others falling far below.
In Valparaiso Community Schools, 68.9% of students tested at or above proficiency in mathematics, whereas 12% of Gary Community School Corp. students scored at or above proficiency in the same exam.
"The Gary Community School Corp. is going to use this year's scores as a baseline and work with the state to develop a blueprint of improvement for all of our students," Gary Schools Deputy Superintendent Nakia Douglas said. "We will include stakeholders on this journey, so that our entire community understands the new testing format, where Gary schools are regarding test scores and how we move forward." 
Statewide, less than half of all students assessed in math, science, social students and English/language arts, respectively, met the IDOE's proficiency threshold.
More than three-quarters of Indiana schools saw less than 60% of their students test with proficiency in English/language arts on the state's newest standardized test. Roughly 68% of Indiana schools saw less than 60% test with proficiency in math.
Though not directly comparable given the differences between the exams, scores across the state fared much lower on this year's ILEARN exams compared to the previous year's ISTEP+.
Math and English/language arts saw significant dips compared to last year's ISTEP scores, with about 11% fewer total students tested meeting the mathematics threshold and nearly 17% fewer meeting the English/language arts threshold.
McCormick said while frustrating, these declines were to be expected given the implementation of a new assessment and testing platform.
She pointed to similar declines following the state's implementation of ISTEP+ in 2014-15 school year where the IDOE reported drops from a 81.2% passing rate in English/language arts and 84.1% mathematics in the 2013-14 school year to just 67.8% in English/language arts and 61.6% in mathematics the following year.
"It is not uncommon to see those kind of dips," McCormick said. "We are still feeling the impact of the last performance declines that we were digging ourselves out of and moving in the right direction."
Flores said the department expects to use this year's scores as a baseline for future student performance with a goal of cutting the state's nonproficiency rate in half within the next seven years.
"I don't think that it represents a picture that our students are doing worse or our educators are doing worse," Flores said in a Wednesday morning Indiana State Board of Education meeting. "But, we really are expecting more."
While many parents may be receiving their students' ILEARN scores and asking how could one test possibly predict a third-grader's aptitude for college or career readiness, the effects of the test are felt far beyond student performance.
Everything from teacher evaluations to school accountability are intertwined in the state's system of standardized testing, and it's led some to call for dramatic changes in the influence of such exam scores.
Last week, having received early data on this year's performance, state lawmakers came out in support of legislation that would hold educators harmless in teacher evaluations and school letter grades based on this year's performance.
The spring exams make up 50% of the criteria used to assign schools' annual A-F state accountability grades. Without the second growth-based criteria determined yet for individual schools, IDOE Director of Accountability Maggie Paino said it's too soon to say how many districts would be on the cusp of failing this year.
"This is certainly not reflective of the hardworking school staff or the efforts of students in the learning process," said Sen. Jeff Raatz, R-Richard, chairman of the Indiana Senate's education committee, last week. "In the coming months, we will look to provide relief from the effects of the new ILEARN assessment for school district for one year so schools, teachers and students can adjust to the new exam."
Such action was taken in January 2016 to rectify the 2014-15 performance drops following the introduction of ISTEP+.
The state's top schools chief took these calls further, pushing not only for a temporary reprieve in this year's teacher evaluations and school grades, but asking the Indiana State Board of Education to reconsider the state's A-F accountability system for years to come.
For such an evaluation to happen quickly, the state board of education would need emergency rule-making authority granted by state lawmakers to better align accountability standards with the new ILEARN exam.
"Our accountability system is not set up for this type of assessment," McCormick said. "If we don't get this through, it would be devastating to many of our schools."
@EducateIN will advocate for legislative action addressing the impact on educators, schs, & communities related to ILEARN. We will continue to advocate for a state accountability system that is fair, accurate & transparent.
We don't need another committee; we need action.

— Jennifer McCormick (@suptdrmccormick) August 24, 2019
The superintendent said she would like to see the state's accountability system more closely align itself with the federal system, which provides school evaluations based on five factors, broadening the weight of standardized test performance against other factors like attendance, English language learning and growth among low performing students.
McCormick is also calling for a pause in intervention timelines, which is especially important for schools at risk of state takeover — an action also taken when ISTEP+ was implemented for the first time.
"I am a fan of accountability, but not punitive accountability," McCormick said. "There are a lot of different factors that go into the performance of a school, but the way we've set it up right now, the only thing that's on the line is one test, a snapshot in time on one single day, and it's just not realistic."
The Indiana State Board of Education unanimously approved a resolution Wednesday morning saying the board will take no action to assign schools A-F grades until the state assembly can explore means to ease this year's transition to ILEARN. Once state legislature acts, the board will schedule a special meeting to assign the school grades, mandatory under state law.
"We need to dig deeper and see what this actually means," State Board Member David Freitas said in the Wednesday meeting. "Less than 50% of students meeting proficiency startles me. I would ask we be more thoughtful on this. What does this really mean? What can we do from a policy perspective to help schools?" 
Here's a look at Northwest Indiana ILEARN scores:
ILEARN Individual School Results
| Corp ID | Corp Name | School ID | School Name | ELA Total Proficient | ELA Total Tested | ELA Proficient % | Math Total Proficient | Math Total Tested | Math Proficient % | ELA & Math Total Proficient | ELA & Math Total Tested | ELA & Math Proficient % | Science Total Proficient | Science Total Tested | Science Proficient % | Social Studies Total Proficient | Social Studies Total Tested | Social Studies Proficient % |
| --- | --- | --- | --- | --- | --- | --- | --- | --- | --- | --- | --- | --- | --- | --- | --- | --- | --- | --- |
| JASPER COUNTY | | | | | | | | | | | | | | | | | | |
| 3785 | Kankakee Valley School Corp | 3183 | Kankakee Valley Middle School | 385 | 759 | 50.7% | 325 | 759 | 42.8% | 276 | 758 | 36.4% | 140 | 250 | 56.0% | | | |
| 3785 | Kankakee Valley School Corp | 3184 | DeMotte Elementary School | 99 | 178 | 55.6% | 125 | 178 | 70.2% | 93 | 178 | 52.2% | | | | | | |
| 3785 | Kankakee Valley School Corp | 3197 | Wheatfield Elementary School | 44 | 73 | 60.3% | 46 | 73 | 63.0% | 40 | 73 | 54.8% | | | | | | |
| 3785 | Kankakee Valley School Corp | 3198 | Kankakee Valley Intermediate Sch | 281 | 485 | 57.9% | 291 | 485 | 60.0% | 241 | 485 | 49.7% | 130 | 212 | 61.3% | 161 | 273 | 59.0% |
| 3815 | Rensselaer Central School Corp | 3205 | Van Rensselaer Elementary School | 159 | 294 | 54.1% | 156 | 294 | 53.1% | 128 | 294 | 43.5% | 61 | 117 | 52.1% | 46 | 91 | 50.5% |
| 3815 | Rensselaer Central School Corp | 3221 | Rensselaer Middle School | 183 | 377 | 48.5% | 155 | 378 | 41.0% | 128 | 377 | 34.0% | 45 | 128 | 35.2% | | | |
| LAKE COUNTY | | | | | | | | | | | | | | | | | | |
| 4580 | Hanover Community School Corp | 3781 | Jane Ball Elementary School | 84 | 172 | 48.8% | 110 | 172 | 64.0% | 75 | 172 | 43.6% | 47 | 87 | 54.0% | | | |
| 4580 | Hanover Community School Corp | 3782 | Lincoln Elementary School | 126 | 195 | 64.6% | 150 | 195 | 76.9% | 115 | 195 | 59.0% | 77 | 104 | 74.0% | | | |
| 4580 | Hanover Community School Corp | 3784 | Hanover Central Middle School | 430 | 713 | 60.3% | 458 | 713 | 64.2% | 358 | 713 | 50.2% | 108 | 181 | 59.7% | 106 | 182 | 58.2% |
| 4590 | River Forest Community Sch Corp | 3797 | Henry S Evans Elementary School | 68 | 185 | 36.8% | 84 | 185 | 45.4% | 54 | 185 | 29.2% | 22 | 52 | 42.3% | 14 | 69 | 20.3% |
| 4590 | River Forest Community Sch Corp | 3801 | River Forest Middle School | 86 | 338 | 25.4% | 79 | 339 | 23.3% | 55 | 338 | 16.3% | 35 | 107 | 32.7% | | | |
| 4590 | River Forest Community Sch Corp | 3805 | John I Meister Elementary School | 85 | 164 | 51.8% | 91 | 164 | 55.5% | 68 | 164 | 41.5% | 28 | 56 | 50.0% | 21 | 67 | 31.3% |
| 4600 | Merrillville Community School Corp | 3811 | Pierce Middle School | 332 | 866 | 38.3% | 252 | 867 | 29.1% | 203 | 866 | 23.4% | | | | | | |
| 4600 | Merrillville Community School Corp | 3813 | Merrillville Intermediate School | 467 | 911 | 51.3% | 451 | 911 | 49.5% | 352 | 911 | 38.6% | 211 | 430 | 49.1% | 160 | 480 | 33.3% |
| 4600 | Merrillville Community School Corp | 3821 | Henry P Fieler Elementary School | 42 | 186 | 22.6% | 83 | 186 | 44.6% | 39 | 186 | 21.0% | 16 | 94 | 17.0% | | | |
| 4600 | Merrillville Community School Corp | 3822 | Homer Iddings Elementary School | 88 | 202 | 43.6% | 101 | 203 | 49.8% | 69 | 202 | 34.2% | 30 | 96 | 31.3% | *** | 1 | *** |
| 4600 | Merrillville Community School Corp | 3826 | Edgar L Miller Elementary School | 64 | 139 | 46.0% | 92 | 139 | 66.2% | 55 | 139 | 39.6% | 19 | 58 | 32.8% | | | |
| 4600 | Merrillville Community School Corp | 3827 | John Wood Elementary School | 43 | 78 | 55.1% | 57 | 78 | 73.1% | 41 | 78 | 52.6% | 12 | 33 | 36.4% | | | |
| 4600 | Merrillville Community School Corp | 3829 | Jonas E Salk Elementary School | 129 | 255 | 50.6% | 145 | 255 | 56.9% | 105 | 255 | 41.2% | 59 | 129 | 45.7% | | | |
| 4615 | Lake Central School Corporation | 3831 | Michael Grimmer Middle School | 474 | 821 | 57.7% | 386 | 822 | 47.0% | 332 | 821 | 40.4% | 126 | 201 | 62.7% | 107 | 193 | 55.4% |
| 4615 | Lake Central School Corporation | 3837 | Kolling Elementary School | 188 | 283 | 66.4% | 228 | 283 | 80.6% | 176 | 283 | 62.2% | 89 | 123 | 72.4% | | | |
| 4615 | Lake Central School Corporation | 3838 | Hal E Clark Middle School | 723 | 1037 | 69.7% | 564 | 1037 | 54.4% | 514 | 1036 | 49.6% | 188 | 269 | 69.9% | 160 | 214 | 74.8% |
| 4615 | Lake Central School Corporation | 3839 | George Bibich Elementary School | 123 | 171 | 71.9% | 123 | 171 | 71.9% | 105 | 171 | 61.4% | 59 | 73 | 80.8% | | | |
| 4615 | Lake Central School Corporation | 3840 | James H Watson Elementary School | 96 | 166 | 57.8% | 126 | 166 | 75.9% | 89 | 166 | 53.6% | 59 | 75 | 78.7% | | | |
| 4615 | Lake Central School Corporation | 3841 | Kahler Middle School | 620 | 971 | 63.9% | 460 | 971 | 47.4% | 393 | 971 | 40.5% | 145 | 251 | 57.8% | 153 | 222 | 68.9% |
| 4615 | Lake Central School Corporation | 3843 | Protsman Elementary School | 153 | 252 | 60.7% | 185 | 252 | 73.4% | 139 | 252 | 55.2% | 94 | 130 | 72.3% | | | |
| 4615 | Lake Central School Corporation | 4349 | Homan Elementary School | 100 | 188 | 53.2% | 137 | 188 | 72.9% | 92 | 188 | 48.9% | 67 | 113 | 59.3% | | | |
| 4615 | Lake Central School Corporation | 4351 | Peifer Elementary School | 125 | 189 | 66.1% | 138 | 189 | 73.0% | 105 | 189 | 55.6% | 60 | 91 | 65.9% | | | |
| 4645 | Tri-Creek School Corporation | 3753 | Oak Hill Elementary School | 148 | 241 | 61.4% | 177 | 241 | 73.4% | 135 | 241 | 56.0% | 48 | 81 | 59.3% | 62 | 85 | 72.9% |
| 4645 | Tri-Creek School Corporation | 3845 | Lake Prairie Elementary School | 110 | 178 | 61.8% | 135 | 178 | 75.8% | 101 | 178 | 56.7% | 30 | 49 | 61.2% | 37 | 69 | 53.6% |
| 4645 | Tri-Creek School Corporation | 3848 | Three Creeks Elem School | 142 | 244 | 58.2% | 149 | 244 | 61.1% | 121 | 244 | 49.6% | 42 | 80 | 52.5% | 35 | 85 | 41.2% |
| 4645 | Tri-Creek School Corporation | 3851 | Lowell Middle School | 465 | 757 | 61.4% | 369 | 758 | 48.7% | 316 | 757 | 41.7% | 166 | 249 | 66.7% | | | |
| 4650 | Lake Ridge New Tech Schools | 3885 | Longfellow New Tech Elementary Sch | 56 | 208 | 26.9% | 84 | 208 | 40.4% | 42 | 208 | 20.2% | 15 | 63 | 23.8% | 7 | 76 | 9.2% |
| 4650 | Lake Ridge New Tech Schools | 3889 | Hosford Park New Tech Elementary | 29 | 128 | 22.7% | 50 | 128 | 39.1% | 26 | 128 | 20.3% | 12 | 43 | 27.9% | 6 | 44 | 13.6% |
| 4650 | Lake Ridge New Tech Schools | 3893 | Lake Ridge New Tech Middle School | 109 | 375 | 29.1% | 103 | 375 | 27.5% | 70 | 375 | 18.7% | 34 | 121 | 28.1% | | | |
| 4660 | Crown Point Community School Corp | 3761 | Robert Taft Middle School | 688 | 1049 | 65.6% | 534 | 1050 | 50.9% | 491 | 1049 | 46.8% | 219 | 330 | 66.4% | | | |
| 4660 | Crown Point Community School Corp | 3769 | Douglas MacArthur Elem School | 148 | 227 | 65.2% | 158 | 227 | 69.6% | 130 | 227 | 57.3% | 50 | 78 | 64.1% | 56 | 82 | 68.3% |
| 4660 | Crown Point Community School Corp | 3773 | Dwight D Eisenhower Elem School | 223 | 297 | 75.1% | 246 | 297 | 82.8% | 207 | 297 | 69.7% | 78 | 103 | 75.7% | 55 | 102 | 53.9% |
| 4660 | Crown Point Community School Corp | 3901 | Crown Point High School | | | | | | | | | | | | | | | |
| 4660 | Crown Point Community School Corp | 3903 | Lake Street Elementary School | 213 | 287 | 74.2% | 235 | 287 | 81.9% | 201 | 287 | 70.0% | 82 | 108 | 75.9% | 72 | 89 | 80.9% |
| 4660 | Crown Point Community School Corp | 3905 | Solon Robinson Elementary School | 181 | 258 | 70.2% | 190 | 258 | 73.6% | 154 | 258 | 59.7% | 60 | 86 | 69.8% | 58 | 86 | 67.4% |
| 4660 | Crown Point Community School Corp | 3907 | Jerry Ross Elementary School | 414 | 541 | 76.5% | 413 | 541 | 76.3% | 369 | 541 | 68.2% | 128 | 162 | 79.0% | 133 | 177 | 75.1% |
| 4660 | Crown Point Community School Corp | 3913 | Timothy Ball Elementary School | 164 | 249 | 65.9% | 188 | 249 | 75.5% | 156 | 249 | 62.7% | 40 | 82 | 48.8% | 59 | 79 | 74.7% |
| 4660 | Crown Point Community School Corp | 3915 | Colonel John Wheeler Middle School | 517 | 882 | 58.6% | 446 | 882 | 50.6% | 374 | 882 | 42.4% | 171 | 283 | 60.4% | | | |
| 4670 | School City of East Chicago | 3941 | Benjamin Harrison Elementary Sch | 43 | 255 | 16.9% | 45 | 256 | 17.6% | 28 | 255 | 11.0% | 23 | 130 | 17.7% | 18 | 68 | 26.5% |
| 4670 | School City of East Chicago | 3945 | Abraham Lincoln Elementary School | 21 | 134 | 15.7% | 22 | 134 | 16.4% | 9 | 134 | 6.7% | 6 | 66 | 9.1% | 3 | 29 | 10.3% |
| 4670 | School City of East Chicago | 3953 | William McKinley Elementary School | 58 | 324 | 17.9% | 70 | 324 | 21.6% | 39 | 324 | 12.0% | 12 | 155 | 7.7% | 14 | 84 | 16.7% |
| 4670 | School City of East Chicago | 3961 | George Washington Elementary Sch | 47 | 282 | 16.7% | 63 | 282 | 22.3% | 33 | 282 | 11.7% | 16 | 158 | 10.1% | 10 | 67 | 14.9% |
| 4670 | School City of East Chicago | 3963 | Joseph Block Middle School | 98 | 456 | 21.5% | 55 | 456 | 12.1% | 45 | 456 | 9.9% | | | | | | |
| 4680 | Lake Station Community Schools | 3965 | Thomas A Edison Jr-Sr HS | 87 | 267 | 32.6% | 45 | 267 | 16.9% | 34 | 267 | 12.7% | 32 | 98 | 32.7% | | | |
| 4680 | Lake Station Community Schools | 3973 | Alexander Hamilton Elementary Sch | 50 | 119 | 42.0% | 58 | 119 | 48.7% | 40 | 119 | 33.6% | 16 | 30 | 53.3% | 26 | 47 | 55.3% |
| 4680 | Lake Station Community Schools | 3975 | Virgil I Bailey Elementary School | 54 | 132 | 40.9% | 54 | 132 | 40.9% | 39 | 132 | 29.5% | 24 | 59 | 40.7% | 17 | 42 | 40.5% |
| 4690 | Gary Community School Corp | 4053 | Banneker Elementary at Marquette | 67 | 257 | 26.1% | 65 | 259 | 25.1% | 44 | 257 | 17.1% | 14 | 86 | 16.3% | 17 | 87 | 19.5% |
| 4690 | Gary Community School Corp | 4061 | Beveridge Elementary School | 20 | 206 | 9.7% | 21 | 207 | 10.1% | 15 | 206 | 7.3% | 3 | 66 | 4.5% | 5 | 71 | 7.0% |
| 4690 | Gary Community School Corp | 4086 | Frankie Woods McCullough Academy | 23 | 106 | 21.7% | 23 | 106 | 21.7% | 12 | 106 | 11.3% | 5 | 45 | 11.1% | 2 | 28 | 7.1% |
| 4690 | Gary Community School Corp | 4105 | Bailly Middle School | 24 | 103 | 23.3% | 26 | 103 | 25.2% | 16 | 103 | 15.5% | 3 | 35 | 8.6% | 4 | 33 | 12.1% |
| 4690 | Gary Community School Corp | 4155 | Glen Park Acad for Excel in Lrn | 25 | 166 | 15.1% | 25 | 165 | 15.2% | 18 | 165 | 10.9% | 3 | 57 | 5.3% | 9 | 55 | 16.4% |
| 4690 | Gary Community School Corp | 4169 | Daniel Hale Williams Elem Sch | 23 | 173 | 13.3% | 24 | 173 | 13.9% | 12 | 173 | 6.9% | 3 | 57 | 5.3% | 4 | 58 | 6.9% |
| 4690 | Gary Community School Corp | 4178 | Gary Middle School | 96 | 725 | 13.2% | 27 | 742 | 3.6% | 21 | 716 | 2.9% | 24 | 300 | 8.0% | | | |
| 4700 | Griffith Public Schools | 4171 | Beiriger Elementary School | 123 | 272 | 45.2% | 158 | 272 | 58.1% | 109 | 272 | 40.1% | 64 | 129 | 49.6% | 32 | 74 | 43.2% |
| 4700 | Griffith Public Schools | 4177 | Griffith Middle School | 130 | 310 | 41.9% | 106 | 310 | 34.2% | 84 | 310 | 27.1% | | | | | | |
| 4700 | Griffith Public Schools | 4185 | Eldon Ready Elementary School | 85 | 213 | 39.9% | 125 | 213 | 58.7% | 75 | 213 | 35.2% | 33 | 111 | 29.7% | 18 | 52 | 34.6% |
| 4700 | Griffith Public Schools | 4189 | Elsie Wadsworth Elementary School | 73 | 197 | 37.1% | 100 | 197 | 50.8% | 63 | 197 | 32.0% | 32 | 95 | 33.7% | 21 | 57 | 36.8% |
| 4710 | School City of Hammond | 4411 | George Rogers Clark Md/HS | 144 | 500 | 28.8% | 103 | 498 | 20.7% | 79 | 498 | 15.9% | 55 | 174 | 31.6% | | | |
| 4710 | School City of Hammond | 4413 | Donald E Gavit Middle/High School | 262 | 634 | 41.3% | 146 | 633 | 23.1% | 127 | 633 | 20.1% | 41 | 223 | 18.4% | | | |
| 4710 | School City of Hammond | 4422 | Joseph Hess Elementary School | 92 | 252 | 36.5% | 98 | 252 | 38.9% | 68 | 252 | 27.0% | 25 | 92 | 27.2% | 17 | 79 | 21.5% |
| 4710 | School City of Hammond | 4425 | Henry W Eggers Middle School | 162 | 613 | 26.4% | 69 | 612 | 11.3% | 57 | 612 | 9.3% | 30 | 202 | 14.9% | | | |
| 4710 | School City of Hammond | 4433 | Charles N Scott Middle School | 272 | 753 | 36.1% | 162 | 754 | 21.5% | 134 | 752 | 17.8% | 36 | 257 | 14.0% | | | |
| 4710 | School City of Hammond | 4447 | Columbia Elementary School | 29 | 133 | 21.8% | 44 | 133 | 33.1% | 26 | 133 | 19.5% | 9 | 42 | 21.4% | 2 | 43 | 4.7% |
| 4710 | School City of Hammond | 4449 | Thomas A Edison Elementary School | 109 | 279 | 39.1% | 113 | 278 | 40.6% | 79 | 278 | 28.4% | 37 | 102 | 36.3% | 39 | 92 | 42.4% |
| 4710 | School City of Hammond | 4451 | Benjamin Franklin Elementary Sch | 41 | 137 | 29.9% | 46 | 137 | 33.6% | 32 | 137 | 23.4% | 9 | 50 | 18.0% | 10 | 43 | 23.3% |
| 4710 | School City of Hammond | 4453 | Warren G Harding Elementary School | 103 | 286 | 36.0% | 122 | 286 | 42.7% | 79 | 286 | 27.6% | 30 | 98 | 30.6% | 28 | 91 | 30.8% |
| 4710 | School City of Hammond | 4455 | Washington Irving Elementary Sch | 57 | 218 | 26.1% | 50 | 218 | 22.9% | 30 | 218 | 13.8% | 5 | 73 | 6.8% | 31 | 92 | 33.7% |
| 4710 | School City of Hammond | 4457 | Thomas Jefferson Elementary School | 72 | 199 | 36.2% | 82 | 200 | 41.0% | 58 | 199 | 29.1% | 21 | 67 | 31.3% | 26 | 61 | 42.6% |
| 4710 | School City of Hammond | 4459 | Kenwood Elementary School | 44 | 146 | 30.1% | 59 | 146 | 40.4% | 35 | 146 | 24.0% | 14 | 39 | 35.9% | 22 | 55 | 40.0% |
| 4710 | School City of Hammond | 4461 | Lafayette Elementary School | 55 | 183 | 30.1% | 72 | 183 | 39.3% | 45 | 183 | 24.6% | 13 | 59 | 22.0% | 27 | 57 | 47.4% |
| 4710 | School City of Hammond | 4463 | Abraham Lincoln Elementary School | 90 | 279 | 32.3% | 109 | 280 | 38.9% | 72 | 279 | 25.8% | 20 | 98 | 20.4% | 25 | 95 | 26.3% |
| 4710 | School City of Hammond | 4465 | Maywood Elementary School | 28 | 147 | 19.0% | 40 | 147 | 27.2% | 20 | 147 | 13.6% | 9 | 59 | 15.3% | 6 | 39 | 15.4% |
| 4710 | School City of Hammond | 4469 | Morton Elementary School | 74 | 240 | 30.8% | 93 | 241 | 38.6% | 54 | 240 | 22.5% | 23 | 85 | 27.1% | 17 | 76 | 22.4% |
| 4710 | School City of Hammond | 4479 | Lew Wallace Elementary School | 44 | 151 | 29.1% | 53 | 151 | 35.1% | 30 | 151 | 19.9% | 14 | 51 | 27.5% | 12 | 52 | 23.1% |
| 4710 | School City of Hammond | 4484 | Frank O'Bannon Elementary School | 75 | 243 | 30.9% | 75 | 243 | 30.9% | 48 | 243 | 19.8% | 17 | 76 | 22.4% | 18 | 87 | 20.7% |
| 4720 | School Town of Highland | 4283 | Highland Middle School | 363 | 681 | 53.3% | 310 | 681 | 45.5% | 257 | 681 | 37.7% | 143 | 216 | 66.2% | | | |
| 4720 | School Town of Highland | 4285 | Judith Morton Johnston Elementary | 85 | 165 | 51.5% | 103 | 165 | 62.4% | 68 | 165 | 41.2% | 28 | 64 | 43.8% | 38 | 52 | 73.1% |
| 4720 | School Town of Highland | 4290 | Mildred Merkley Elementary School | 53 | 144 | 36.8% | 77 | 145 | 53.1% | 44 | 144 | 30.6% | 25 | 53 | 47.2% | 9 | 41 | 22.0% |
| 4720 | School Town of Highland | 4301 | Southridge Elementary School | 98 | 207 | 47.3% | 114 | 207 | 55.1% | 83 | 207 | 40.1% | 33 | 54 | 61.1% | 38 | 79 | 48.1% |
| 4720 | School Town of Highland | 4303 | Allen J Warren Elementary School | 68 | 160 | 42.5% | 84 | 160 | 52.5% | 57 | 160 | 35.6% | 32 | 55 | 58.2% | 24 | 52 | 46.2% |
| 4730 | School City of Hobart | 4309 | Hobart Middle School | 454 | 885 | 51.3% | 361 | 886 | 40.7% | 295 | 885 | 33.3% | 125 | 304 | 41.1% | | | |
| 4730 | School City of Hobart | 4317 | Liberty Elementary School | 101 | 253 | 39.9% | 132 | 253 | 52.2% | 75 | 253 | 29.6% | 47 | 88 | 53.4% | 45 | 82 | 54.9% |
| 4730 | School City of Hobart | 4325 | Ridge View Elementary School | 67 | 160 | 41.9% | 82 | 160 | 51.3% | 49 | 160 | 30.6% | 21 | 55 | 38.2% | 16 | 54 | 29.6% |
| 4730 | School City of Hobart | 4327 | Joan Martin Elementary School | 256 | 460 | 55.7% | 268 | 460 | 58.3% | 209 | 460 | 45.4% | 114 | 158 | 72.2% | 89 | 164 | 54.3% |
| 4740 | School Town of Munster | 4333 | Wilbur Wright Middle School | 606 | 933 | 65.0% | 553 | 933 | 59.3% | 485 | 933 | 52.0% | 196 | 292 | 67.1% | | | |
| 4740 | School Town of Munster | 4337 | James B Eads Elementary School | 183 | 306 | 59.8% | 216 | 306 | 70.6% | 168 | 306 | 54.9% | 45 | 77 | 58.4% | 96 | 128 | 75.0% |
| 4740 | School Town of Munster | 4341 | Ernest R Elliott Elementary School | 150 | 213 | 70.4% | 173 | 213 | 81.2% | 140 | 213 | 65.7% | 50 | 75 | 66.7% | 49 | 67 | 73.1% |
| 4740 | School Town of Munster | 4343 | Frank H Hammond Elementary School | 189 | 284 | 66.5% | 244 | 284 | 85.9% | 182 | 284 | 64.1% | 57 | 88 | 64.8% | 76 | 112 | 67.9% |
| 4760 | School City of Whiting | 4356 | Whiting Middle School | 125 | 264 | 47.3% | 72 | 264 | 27.3% | 60 | 264 | 22.7% | 45 | 94 | 47.9% | | | |
| 4760 | School City of Whiting | 4361 | Nathan Hale Elementary School | 92 | 217 | 42.4% | 92 | 217 | 42.4% | 65 | 217 | 30.0% | 24 | 70 | 34.3% | 20 | 74 | 27.0% |
| LAPORTE COUNTY | | | | | | | | | | | | | | | | | | |
| 4805 | New Prairie United School Corp | 4679 | Prairie View Elementary School | 92 | 161 | 57.1% | 117 | 161 | 72.7% | 86 | 161 | 53.4% | 38 | 53 | 71.7% | 22 | 54 | 40.7% |
| 4805 | New Prairie United School Corp | 4693 | Rolling Prairie Elementary School | 110 | 217 | 50.7% | 138 | 217 | 63.6% | 98 | 217 | 45.2% | 45 | 72 | 62.5% | 33 | 71 | 46.5% |
| 4805 | New Prairie United School Corp | 7345 | New Prairie Middle School | 454 | 720 | 63.1% | 366 | 720 | 50.8% | 327 | 720 | 45.4% | 137 | 238 | 57.6% | | | |
| 4805 | New Prairie United School Corp | 7349 | Olive Township Elementary School | 150 | 246 | 61.0% | 190 | 246 | 77.2% | 136 | 246 | 55.3% | 68 | 86 | 79.1% | 43 | 82 | 52.4% |
| 4860 | M S D of New Durham Township | 4699 | Westville Elementary School | 139 | 270 | 51.5% | 104 | 270 | 38.5% | 95 | 270 | 35.2% | 74 | 147 | 50.3% | 46 | 65 | 70.8% |
| 4860 | M S D of New Durham Township | 4701 | Westville High School | 61 | 127 | 48.0% | 48 | 127 | 37.8% | 41 | 127 | 32.3% | | | | | | |
| 4915 | Tri-Township Cons School Corp | 4696 | Wanatah School | 87 | 175 | 49.7% | 86 | 175 | 49.1% | 67 | 175 | 38.3% | 19 | 48 | 39.6% | 20 | 31 | 64.5% |
| 4925 | Michigan City Area Schools | 4373 | Coolspring Elementary School | 59 | 162 | 36.4% | 82 | 162 | 50.6% | 50 | 162 | 30.9% | 20 | 78 | 25.6% | 5 | 42 | 11.9% |
| 4925 | Michigan City Area Schools | 4713 | Springfield Elementary School | 73 | 189 | 38.6% | 87 | 190 | 45.8% | 59 | 189 | 31.2% | 35 | 98 | 35.7% | 10 | 49 | 20.4% |
| 4925 | Michigan City Area Schools | 4788 | Martin T Krueger Middle School | 90 | 306 | 29.4% | 80 | 307 | 26.1% | 58 | 306 | 19.0% | | | | | | |
| 4925 | Michigan City Area Schools | 4789 | Barker Middle School | 142 | 335 | 42.4% | 120 | 335 | 35.8% | 100 | 335 | 29.9% | | | | | | |
| 4925 | Michigan City Area Schools | 4805 | Edgewood Elementary School | 63 | 175 | 36.0% | 71 | 175 | 40.6% | 51 | 175 | 29.1% | 22 | 88 | 25.0% | 7 | 38 | 18.4% |
| 4925 | Michigan City Area Schools | 4811 | Lake Hills Elementary School | 78 | 248 | 31.5% | 115 | 248 | 46.4% | 64 | 248 | 25.8% | 35 | 128 | 27.3% | 12 | 61 | 19.7% |
| 4925 | Michigan City Area Schools | 4821 | Joy Elementary School | 84 | 182 | 46.2% | 105 | 182 | 57.7% | 70 | 182 | 38.5% | 38 | 97 | 39.2% | 8 | 39 | 20.5% |
| 4925 | Michigan City Area Schools | 4825 | Knapp Elementary School | 98 | 195 | 50.3% | 121 | 195 | 62.1% | 80 | 195 | 41.0% | 38 | 98 | 38.8% | 22 | 52 | 42.3% |
| 4925 | Michigan City Area Schools | 4833 | Marsh Elementary School | 56 | 174 | 32.2% | 74 | 174 | 42.5% | 49 | 174 | 28.2% | 25 | 89 | 28.1% | 6 | 45 | 13.3% |
| 4925 | Michigan City Area Schools | 6829 | Pine Elementary School | 72 | 230 | 31.3% | 96 | 230 | 41.7% | 56 | 230 | 24.3% | 39 | 115 | 33.9% | 10 | 61 | 16.4% |
| 4940 | South Central Com School Corp | 4734 | South Central Elementary School | 122 | 264 | 46.2% | 127 | 264 | 48.1% | 90 | 264 | 34.1% | 65 | 129 | 50.4% | 34 | 80 | 42.5% |
| 4940 | South Central Com School Corp | 4737 | South Central Jr-Sr High School | 76 | 138 | 55.1% | 56 | 138 | 40.6% | 49 | 138 | 35.5% | | | | | | |
| 4945 | LaPorte Community School Corp | 4707 | Indian Trail Elementary School | 76 | 148 | 51.4% | 90 | 148 | 60.8% | 63 | 148 | 42.6% | 20 | 43 | 46.5% | 26 | 54 | 48.1% |
| 4945 | LaPorte Community School Corp | 4717 | Kesling Intermediate School | 377 | 669 | 56.4% | 321 | 668 | 48.1% | 283 | 668 | 42.4% | 130 | 225 | 57.8% | | | |
| 4945 | LaPorte Community School Corp | 4721 | Kingsford Heights Elementary Sch | 53 | 95 | 55.8% | 63 | 95 | 66.3% | 42 | 95 | 44.2% | 22 | 32 | 68.8% | 21 | 30 | 70.0% |
| 4945 | LaPorte Community School Corp | 4727 | Kingsbury Elementary School | 106 | 192 | 55.2% | 122 | 192 | 63.5% | 92 | 192 | 47.9% | 47 | 63 | 74.6% | 37 | 70 | 52.9% |
| 4945 | LaPorte Community School Corp | 4745 | Paul F Boston Middle School | 343 | 597 | 57.5% | 296 | 597 | 49.6% | 261 | 597 | 43.7% | 108 | 196 | 55.1% | | | |
| 4945 | LaPorte Community School Corp | 4749 | Hailmann Elementary School | 96 | 195 | 49.2% | 118 | 195 | 60.5% | 82 | 195 | 42.1% | 28 | 56 | 50.0% | 42 | 74 | 56.8% |
| 4945 | LaPorte Community School Corp | 4753 | F Willard Crichfield Elementary | 180 | 274 | 65.7% | 190 | 274 | 69.3% | 156 | 274 | 56.9% | 68 | 95 | 71.6% | 75 | 105 | 71.4% |
| 4945 | LaPorte Community School Corp | 4757 | Lincoln Elementary School | 51 | 122 | 41.8% | 53 | 122 | 43.4% | 42 | 122 | 34.4% | 17 | 30 | 56.7% | 14 | 39 | 35.9% |
| 4945 | LaPorte Community School Corp | 4767 | Riley Elementary School | 90 | 164 | 54.9% | 87 | 164 | 53.0% | 71 | 164 | 43.3% | 40 | 59 | 67.8% | 33 | 60 | 55.0% |
| 4945 | LaPorte Community School Corp | 4773 | Handley Elementary School | 91 | 185 | 49.2% | 89 | 185 | 48.1% | 66 | 185 | 35.7% | 39 | 59 | 66.1% | 33 | 65 | 50.8% |
| NEWTON COUNTY | | | | | | | | | | | | | | | | | | |
| 5945 | North Newton School Corp | 6397 | Morocco Elementary School | 44 | 80 | 55.0% | 44 | 80 | 55.0% | 35 | 80 | 43.8% | 27 | 43 | 62.8% | 17 | 24 | 70.8% |
| 5945 | North Newton School Corp | 6405 | Lake Village Elementary School | 61 | 114 | 53.5% | 68 | 114 | 59.6% | 48 | 114 | 42.1% | 32 | 55 | 58.2% | 20 | 27 | 74.1% |
| 5945 | North Newton School Corp | 6409 | Lincoln Elementary School | 65 | 192 | 33.9% | 73 | 192 | 38.0% | 46 | 192 | 24.0% | 29 | 92 | 31.5% | 17 | 45 | 37.8% |
| 5945 | North Newton School Corp | 6411 | North Newton Jr-Sr High School | 62 | 165 | 37.6% | 33 | 165 | 20.0% | 27 | 165 | 16.4% | | | | | | |
| 5995 | South Newton School Corp | 6431 | South Newton Elementary School | 89 | 202 | 44.1% | 113 | 201 | 56.2% | 72 | 201 | 35.8% | 27 | 68 | 39.7% | 34 | 72 | 47.2% |
| 5995 | South Newton School Corp | 6433 | South Newton Middle School | 93 | 193 | 48.2% | 80 | 193 | 41.5% | 60 | 193 | 31.1% | 33 | 62 | 53.2% | | | |
| PORTER COUNTY | | | | | | | | | | | | | | | | | | |
| 6460 | M S D Boone Township | 6814 | Hebron Middle School | 140 | 283 | 49.5% | 121 | 283 | 42.8% | 97 | 283 | 34.3% | 61 | 98 | 62.2% | | | |
| 6460 | M S D Boone Township | 6815 | Hebron Elementary School | 116 | 244 | 47.5% | 136 | 244 | 55.7% | 92 | 244 | 37.7% | 40 | 74 | 54.1% | 47 | 90 | 52.2% |
| 6470 | Duneland School Corporation | 6817 | Jackson Elementary School | 78 | 118 | 66.1% | 87 | 118 | 73.7% | 70 | 118 | 59.3% | 43 | 60 | 71.7% | | | |
| 6470 | Duneland School Corporation | 6819 | Brummitt Elementary School | 81 | 142 | 57.0% | 109 | 142 | 76.8% | 77 | 142 | 54.2% | 46 | 75 | 61.3% | | | |
| 6470 | Duneland School Corporation | 6821 | Liberty Intermediate School | 202 | 359 | 56.3% | 231 | 359 | 64.3% | 173 | 359 | 48.2% | 122 | 185 | 65.9% | 138 | 174 | 79.3% |
| 6470 | Duneland School Corporation | 6823 | Liberty Elementary School | 110 | 196 | 56.1% | 145 | 196 | 74.0% | 101 | 196 | 51.5% | 52 | 99 | 52.5% | | | |
| 6470 | Duneland School Corporation | 6927 | Westchester Intermediate School | 222 | 483 | 46.0% | 293 | 483 | 60.7% | 199 | 483 | 41.2% | 139 | 255 | 54.5% | 124 | 228 | 54.4% |
| 6470 | Duneland School Corporation | 6928 | Bailly Elementary School | 97 | 175 | 55.4% | 125 | 175 | 71.4% | 88 | 175 | 50.3% | 44 | 85 | 51.8% | | | |
| 6470 | Duneland School Corporation | 6930 | Chesterton Middle School | 464 | 933 | 49.7% | 451 | 934 | 48.3% | 352 | 933 | 37.7% | | | | | | |
| 6470 | Duneland School Corporation | 6941 | Newton Yost Elementary School | 71 | 146 | 48.6% | 87 | 146 | 59.6% | 64 | 146 | 43.8% | 38 | 86 | 44.2% | | | |
| 6510 | East Porter County School Corp | 6825 | Morgan Township Middle/High School | 108 | 174 | 62.1% | 108 | 174 | 62.1% | 88 | 174 | 50.6% | 42 | 56 | 75.0% | | | |
| 6510 | East Porter County School Corp | 6828 | Morgan Township Elementary School | 138 | 188 | 73.4% | 142 | 188 | 75.5% | 121 | 188 | 64.4% | 48 | 57 | 84.2% | 50 | 68 | 73.5% |
| 6510 | East Porter County School Corp | 6833 | Kouts Middle/High School | 141 | 206 | 68.4% | 94 | 206 | 45.6% | 86 | 206 | 41.7% | 54 | 73 | 74.0% | | | |
| 6510 | East Porter County School Corp | 6835 | Kouts Elementary School | 99 | 173 | 57.2% | 111 | 173 | 64.2% | 79 | 173 | 45.7% | 35 | 55 | 63.6% | 37 | 56 | 66.1% |
| 6510 | East Porter County School Corp | 6849 | Washington Twp Middle/High School | 130 | 198 | 65.7% | 126 | 198 | 63.6% | 109 | 198 | 55.1% | 57 | 71 | 80.3% | | | |
| 6510 | East Porter County School Corp | 6852 | Washington Twp Elementary School | 121 | 207 | 58.5% | 147 | 207 | 71.0% | 112 | 207 | 54.1% | 38 | 57 | 66.7% | 50 | 79 | 63.3% |
| 6520 | Porter Township School Corp | 6837 | Boone Grove Elementary School | 99 | 187 | 52.9% | 73 | 187 | 39.0% | 58 | 187 | 31.0% | 43 | 95 | 45.3% | 60 | 92 | 65.2% |
| 6520 | Porter Township School Corp | 6839 | Boone Grove Middle School | 168 | 325 | 51.7% | 115 | 325 | 35.4% | 95 | 325 | 29.2% | 56 | 106 | 52.8% | | | |
| 6520 | Porter Township School Corp | 6840 | Porter Lakes Elementary School | 39 | 97 | 40.2% | 56 | 97 | 57.7% | 34 | 97 | 35.1% | | | | | | |
| 6530 | Union Township School Corp | 6843 | Union Township Middle School | 212 | 303 | 70.0% | 187 | 303 | 61.7% | 165 | 303 | 54.5% | 72 | 94 | 76.6% | | | |
| 6530 | Union Township School Corp | 6845 | Union Center Elementary School | 137 | 183 | 74.9% | 132 | 183 | 72.1% | 117 | 183 | 63.9% | 37 | 54 | 68.5% | 61 | 69 | 88.4% |
| 6530 | Union Township School Corp | 6846 | John Simatovich Elementary School | 71 | 111 | 64.0% | 85 | 111 | 76.6% | 66 | 111 | 59.5% | 22 | 35 | 62.9% | 30 | 42 | 71.4% |
| 6550 | Portage Township Schools | 6857 | Wallace Aylesworth Elementary | 101 | 227 | 44.5% | 93 | 227 | 41.0% | 68 | 227 | 30.0% | 15 | 66 | 22.7% | 27 | 91 | 29.7% |
| 6550 | Portage Township Schools | 6859 | William Fegely Middle School | 268 | 612 | 43.8% | 269 | 612 | 44.0% | 196 | 612 | 32.0% | 91 | 201 | 45.3% | | | |
| 6550 | Portage Township Schools | 6861 | Crisman Elementary School | 95 | 219 | 43.4% | 109 | 219 | 49.8% | 74 | 219 | 33.8% | 28 | 64 | 43.8% | 27 | 84 | 32.1% |
| 6550 | Portage Township Schools | 6865 | Central Elementary School | 103 | 235 | 43.8% | 103 | 235 | 43.8% | 73 | 235 | 31.1% | 24 | 78 | 30.8% | 16 | 78 | 20.5% |
| 6550 | Portage Township Schools | 6869 | Ethel R Jones Elementary School | 89 | 187 | 47.6% | 101 | 187 | 54.0% | 70 | 187 | 37.4% | 29 | 65 | 44.6% | 22 | 62 | 35.5% |
| 6550 | Portage Township Schools | 6871 | Willowcreek Middle School | 428 | 980 | 43.7% | 393 | 981 | 40.1% | 293 | 980 | 29.9% | 132 | 321 | 41.1% | | | |
| 6550 | Portage Township Schools | 6874 | Rowena Kyle Elementary School | 126 | 246 | 51.2% | 112 | 246 | 45.5% | 92 | 246 | 37.4% | 34 | 88 | 38.6% | 31 | 81 | 38.3% |
| 6550 | Portage Township Schools | 6876 | Paul Saylor Elementary School | 45 | 137 | 32.8% | 56 | 137 | 40.9% | 36 | 137 | 26.3% | 17 | 49 | 34.7% | 14 | 47 | 29.8% |
| 6550 | Portage Township Schools | 6877 | George L Myers Elementary School | 98 | 191 | 51.3% | 102 | 191 | 53.4% | 81 | 191 | 42.4% | 25 | 66 | 37.9% | 21 | 67 | 31.3% |
| 6550 | Portage Township Schools | 6879 | South Haven Elementary School | 60 | 156 | 38.5% | 78 | 156 | 50.0% | 48 | 156 | 30.8% | 15 | 54 | 27.8% | 21 | 66 | 31.8% |
| 6560 | Valparaiso Community Schools | 6885 | Benjamin Franklin Middle School | 586 | 798 | 73.4% | 509 | 798 | 63.8% | 461 | 798 | 57.8% | 214 | 263 | 81.4% | | | |
| 6560 | Valparaiso Community Schools | 6887 | Thomas Jefferson Middle School | 409 | 631 | 64.8% | 363 | 631 | 57.5% | 320 | 631 | 50.7% | 143 | 211 | 67.8% | | | |
| 6560 | Valparaiso Community Schools | 6888 | Thomas Jefferson Elementary School | 92 | 112 | 82.1% | 91 | 112 | 81.3% | 85 | 112 | 75.9% | 21 | 30 | 70.0% | 28 | 45 | 62.2% |
| 6560 | Valparaiso Community Schools | 6891 | Central Elementary School | 48 | 82 | 58.5% | 62 | 82 | 75.6% | 46 | 82 | 56.1% | 14 | 26 | 53.8% | 12 | 24 | 50.0% |
| 6560 | Valparaiso Community Schools | 6893 | Flint Lake Elementary School | 131 | 221 | 59.3% | 135 | 221 | 61.1% | 103 | 221 | 46.6% | 44 | 68 | 64.7% | 50 | 80 | 62.5% |
| 6560 | Valparaiso Community Schools | 6897 | Cooks Corners Elementary School | 140 | 197 | 71.1% | 161 | 197 | 81.7% | 125 | 197 | 63.5% | 54 | 67 | 80.6% | 48 | 61 | 78.7% |
| 6560 | Valparaiso Community Schools | 6903 | Heavilin Elementary School | 205 | 267 | 76.8% | 225 | 267 | 84.3% | 193 | 267 | 72.3% | 72 | 92 | 78.3% | 53 | 93 | 57.0% |
| 6560 | Valparaiso Community Schools | 6913 | Memorial Elementary School | 159 | 207 | 76.8% | 171 | 207 | 82.6% | 150 | 207 | 72.5% | 56 | 77 | 72.7% | 52 | 73 | 71.2% |
| 6560 | Valparaiso Community Schools | 6917 | Northview Elementary School | 84 | 114 | 73.7% | 93 | 114 | 81.6% | 80 | 114 | 70.2% | 32 | 38 | 84.2% | 24 | 37 | 64.9% |
| 6560 | Valparaiso Community Schools | 6921 | Parkview Elementary School | 66 | 118 | 55.9% | 79 | 118 | 66.9% | 58 | 118 | 49.2% | 22 | 43 | 51.2% | 16 | 33 | 48.5% |
| PRIVATE AND CHARTER SCHOOLS | | | | | | | | | | | | | | | | | | |
| 8820 | Edison Learning Roosevelt | 4033 | Theodore Roosevelt Car & Tech Acad | 0 | 23 | 0.0% | 0 | 37 | 0.0% | 0 | 22 | 0.0% | | | | | | |
| 9205 | Diocese of Gary | B755 | Aquinas School at St Andrew's | 58 | 113 | 51.3% | 46 | 113 | 40.7% | 34 | 113 | 30.1% | 19 | 34 | 55.9% | 3 | 12 | 25.0% |
| 9205 | Diocese of Gary | B775 | Saint Michael School | 87 | 118 | 73.7% | 89 | 118 | 75.4% | 76 | 118 | 64.4% | 22 | 36 | 61.1% | 18 | 21 | 85.7% |
| 9205 | Diocese of Gary | B780 | Saint John Evangelist School | 159 | 220 | 72.3% | 161 | 220 | 73.2% | 140 | 220 | 63.6% | 41 | 58 | 70.7% | 41 | 46 | 89.1% |
| 9205 | Diocese of Gary | B835 | Saint Mary Catholic Comm School | 179 | 270 | 66.3% | 192 | 270 | 71.1% | 156 | 270 | 57.8% | 53 | 95 | 55.8% | 20 | 48 | 41.7% |
| 9205 | Diocese of Gary | B865 | St Stanislaus School | 67 | 150 | 44.7% | 42 | 150 | 28.0% | 33 | 150 | 22.0% | 10 | 43 | 23.3% | 6 | 19 | 31.6% |
| 9205 | Diocese of Gary | B930 | Saint Mary School | 75 | 133 | 56.4% | 55 | 133 | 41.4% | 44 | 133 | 33.1% | 25 | 49 | 51.0% | 16 | 20 | 80.0% |
| 9205 | Diocese of Gary | B950 | Saint Casimir School | 129 | 276 | 46.7% | 73 | 276 | 26.4% | 53 | 276 | 19.2% | 26 | 82 | 31.7% | 27 | 54 | 50.0% |
| 9205 | Diocese of Gary | B960 | Saint John Bosco School | 62 | 141 | 44.0% | 38 | 141 | 27.0% | 30 | 141 | 21.3% | 21 | 48 | 43.8% | 8 | 25 | 32.0% |
| 9205 | Diocese of Gary | B965 | Saint John The Baptist School | 112 | 226 | 49.6% | 103 | 226 | 45.6% | 69 | 226 | 30.5% | 44 | 74 | 59.5% | 17 | 41 | 41.5% |
| 9205 | Diocese of Gary | C025 | Our Lady Of Grace School | 60 | 103 | 58.3% | 52 | 103 | 50.5% | 42 | 103 | 40.8% | 27 | 41 | 65.9% | 10 | 19 | 52.6% |
| 9205 | Diocese of Gary | C060 | Saint Thomas More School | 192 | 275 | 69.8% | 172 | 275 | 62.5% | 143 | 275 | 52.0% | 52 | 82 | 63.4% | 32 | 49 | 65.3% |
| 9205 | Diocese of Gary | C105 | Notre Dame Catholic School | 71 | 99 | 71.7% | 67 | 99 | 67.7% | 55 | 99 | 55.6% | 22 | 31 | 71.0% | 12 | 18 | 66.7% |
| 9205 | Diocese of Gary | C110 | Queen Of All Saints School | 54 | 109 | 49.5% | 48 | 109 | 44.0% | 37 | 109 | 33.9% | 16 | 32 | 50.0% | 12 | 20 | 60.0% |
| 9205 | Diocese of Gary | C120 | Saint Stanislaus Kostka School | 29 | 67 | 43.3% | 24 | 67 | 35.8% | 16 | 67 | 23.9% | 11 | 23 | 47.8% | 3 | 10 | 30.0% |
| 9205 | Diocese of Gary | D050 | Saint Patrick School | 116 | 142 | 81.7% | 128 | 142 | 90.1% | 111 | 142 | 78.2% | 39 | 43 | 90.7% | 27 | 27 | 100.0% |
| 9205 | Diocese of Gary | D065 | Nativity of Our Savior School | 68 | 105 | 64.8% | 63 | 105 | 60.0% | 56 | 105 | 53.3% | 23 | 41 | 56.1% | 15 | 19 | 78.9% |
| 9205 | Diocese of Gary | D085 | Saint Paul Catholic School | 116 | 142 | 81.7% | 97 | 142 | 68.3% | 87 | 142 | 61.3% | 30 | 39 | 76.9% | 23 | 28 | 82.1% |
| 9230 | Lutheran Schools of Indiana | B850 | Trinity Lutheran School | 60 | 111 | 54.1% | 56 | 111 | 50.5% | 43 | 111 | 38.7% | 21 | 44 | 47.7% | 8 | 17 | 47.1% |
| 9230 | Lutheran Schools of Indiana | C050 | Trinity Lutheran School | 17 | 24 | 70.8% | 19 | 24 | 79.2% | 17 | 24 | 70.8% | *** | 8 | *** | *** | 3 | *** |
| 9230 | Lutheran Schools of Indiana | C985 | St John Lutheran School | 48 | 77 | 62.3% | 41 | 77 | 53.2% | 33 | 77 | 42.9% | | | | 10 | 14 | 71.4% |
| 9230 | Lutheran Schools of Indiana | D090 | Immanuel Lutheran School | 74 | 95 | 77.9% | 73 | 95 | 76.8% | 65 | 95 | 68.4% | 27 | 32 | 84.4% | 15 | 22 | 68.2% |
| 9310 | Charter School of the Dunes | 1535 | Charter School of the Dunes | 50 | 345 | 14.5% | 42 | 345 | 12.2% | 20 | 345 | 5.8% | 5 | 128 | 3.9% | 3 | 53 | 5.7% |
| 9460 | Thea Bowman Leadership Academy | 4022 | Thea Bowman Leadership Academy | 123 | 444 | 27.7% | 59 | 444 | 13.3% | 39 | 444 | 8.8% | 24 | 147 | 16.3% | 12 | 65 | 18.5% |
| 9535 | Gary Lighthouse Charter School | 4130 | Gary Lighthouse Charter School | 115 | 523 | 22.0% | 122 | 525 | 23.2% | 72 | 523 | 13.8% | 20 | 172 | 11.6% | 14 | 91 | 15.4% |
| 9545 | 21st Century Charter Sch of Gary | 4164 | 21st Century Charter Sch of Gary | 66 | 382 | 17.3% | 64 | 383 | 16.7% | 34 | 382 | 8.9% | 11 | 120 | 9.2% | 9 | 54 | 16.7% |
| 9555 | East Chicago Urban Enterprise Acad | 3935 | East Chicago Urban Enterprise Acad | 97 | 269 | 36.1% | 61 | 269 | 22.7% | 40 | 269 | 14.9% | 25 | 98 | 25.5% | 7 | 40 | 17.5% |
| 9595 | East Chicago Lighthouse Charter | 3971 | East Chicago Lighthouse | 76 | 294 | 25.9% | 66 | 293 | 22.5% | 42 | 293 | 14.3% | 12 | 105 | 11.4% | 9 | 48 | 18.8% |
| 9685 | Aspire Charter Academy | 4043 | Aspire Charter Academy | 143 | 406 | 35.2% | 103 | 405 | 25.4% | 70 | 405 | 17.3% | 21 | 136 | 15.4% | 14 | 74 | 18.9% |
| 9690 | Renaissance Academy Charter School | 4711 | Renaissance Academy Charter School | 86 | 139 | 61.9% | 72 | 139 | 51.8% | 60 | 139 | 43.2% | 24 | 43 | 55.8% | 17 | 28 | 60.7% |
| 9705 | Hammond Academy of Science & Tech | 4486 | Hammond Academy of Science & Tech | 95 | 251 | 37.8% | 64 | 254 | 25.2% | 48 | 251 | 19.1% | 39 | 90 | 43.3% | | | |
| 9870 | Discovery Charter School | 6824 | Discovery Charter School | 210 | 318 | 66.0% | 203 | 318 | 63.8% | 169 | 318 | 53.1% | 69 | 116 | 59.5% | 54 | 70 | 77.1% |
| 9980 | Steel City Academy | 1113 | Steel City Academy | 25 | 139 | 18.0% | 6 | 139 | 4.3% | 6 | 139 | 4.3% | | | | | | |
| -999 | Independent Non-Public Schools | B470 | DeMotte Christian School | 105 | 166 | 63.3% | 110 | 166 | 66.3% | 90 | 166 | 54.2% | 37 | 50 | 74.0% | | | |
| -999 | Independent Non-Public Schools | B748 | Faith Academy | 6 | 35 | 17.1% | 2 | 34 | 5.9% | 1 | 34 | 2.9% | 1 | 12 | 8.3% | *** | 6 | *** |
| -999 | Independent Non-Public Schools | B764 | Avicenna Academy | 17 | 34 | 50.0% | 15 | 34 | 44.1% | 13 | 34 | 38.2% | 5 | 13 | 38.5% | *** | 6 | *** |
| -999 | Independent Non-Public Schools | B771 | Crown Point Christian School | 267 | 446 | 59.9% | 310 | 446 | 69.5% | 222 | 446 | 49.8% | 117 | 162 | 72.2% | 47 | 63 | 74.6% |
| -999 | Independent Non-Public Schools | B806 | Ambassador Christian Academy | 38 | 87 | 43.7% | 17 | 86 | 19.8% | 14 | 86 | 16.3% | 8 | 36 | 22.2% | 6 | 11 | 54.5% |
| -999 | Independent Non-Public Schools | B815 | Calumet Christian School | 19 | 54 | 35.2% | 22 | 54 | 40.7% | 17 | 54 | 31.5% | 5 | 17 | 29.4% | *** | 7 | *** |
| -999 | Independent Non-Public Schools | B951 | Morning Star Academy | 5 | 23 | 21.7% | 3 | 23 | 13.0% | 1 | 23 | 4.3% | 1 | 12 | 8.3% | *** | 5 | *** |
| -999 | Independent Non-Public Schools | C020 | Highland Christian School | 151 | 230 | 65.7% | 140 | 230 | 60.9% | 120 | 230 | 52.2% | 43 | 80 | 53.8% | 21 | 38 | 55.3% |
| -999 | Independent Non-Public Schools | C130 | Saint Paul Lutheran School | 18 | 61 | 29.5% | 11 | 61 | 18.0% | 9 | 61 | 14.8% | 4 | 22 | 18.2% | 7 | 15 | 46.7% |
| -999 | Independent Non-Public Schools | D063 | Emmanuel Baptist Academy | 2 | 13 | 15.4% | 2 | 13 | 15.4% | 1 | 13 | 7.7% | *** | 4 | *** | *** | 4 | *** |
| -999 | Independent Non-Public Schools | D073 | Victory Christian Academy | 91 | 142 | 64.1% | 75 | 142 | 52.8% | 63 | 142 | 44.4% | 28 | 43 | 65.1% | 15 | 21 | 71.4% |
| -999 | Independent Non-Public Schools | D080 | Portage Christian School | 56 | 127 | 44.1% | 35 | 127 | 27.6% | 28 | 127 | 22.0% | 14 | 38 | 36.8% | 7 | 26 | 26.9% |
Gallery: Region kids head back to school
UPDATED: Gallery: Region kids head back to school
Back to school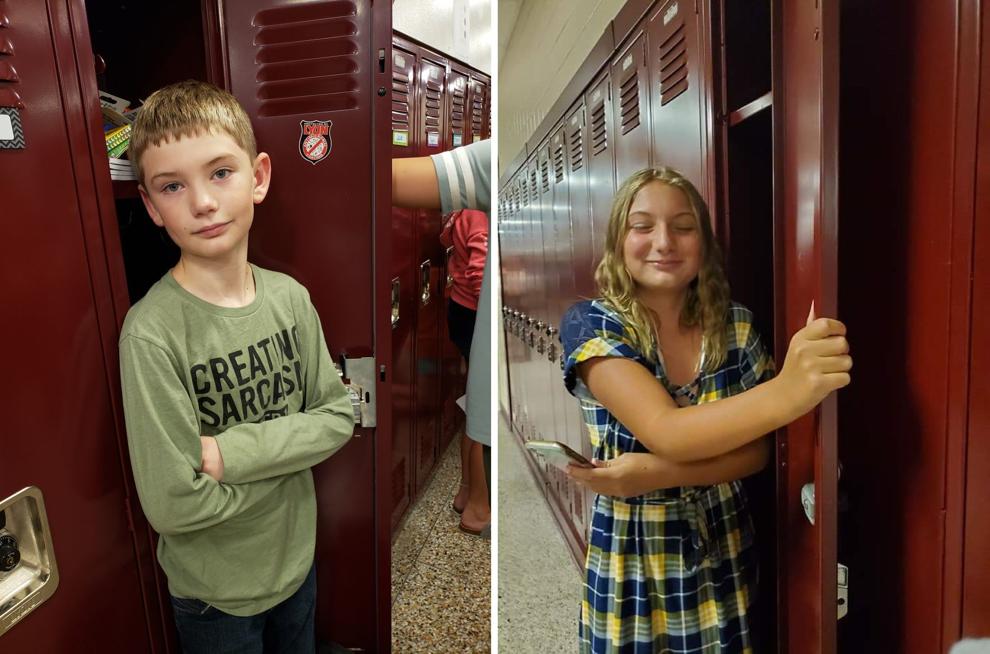 Back to school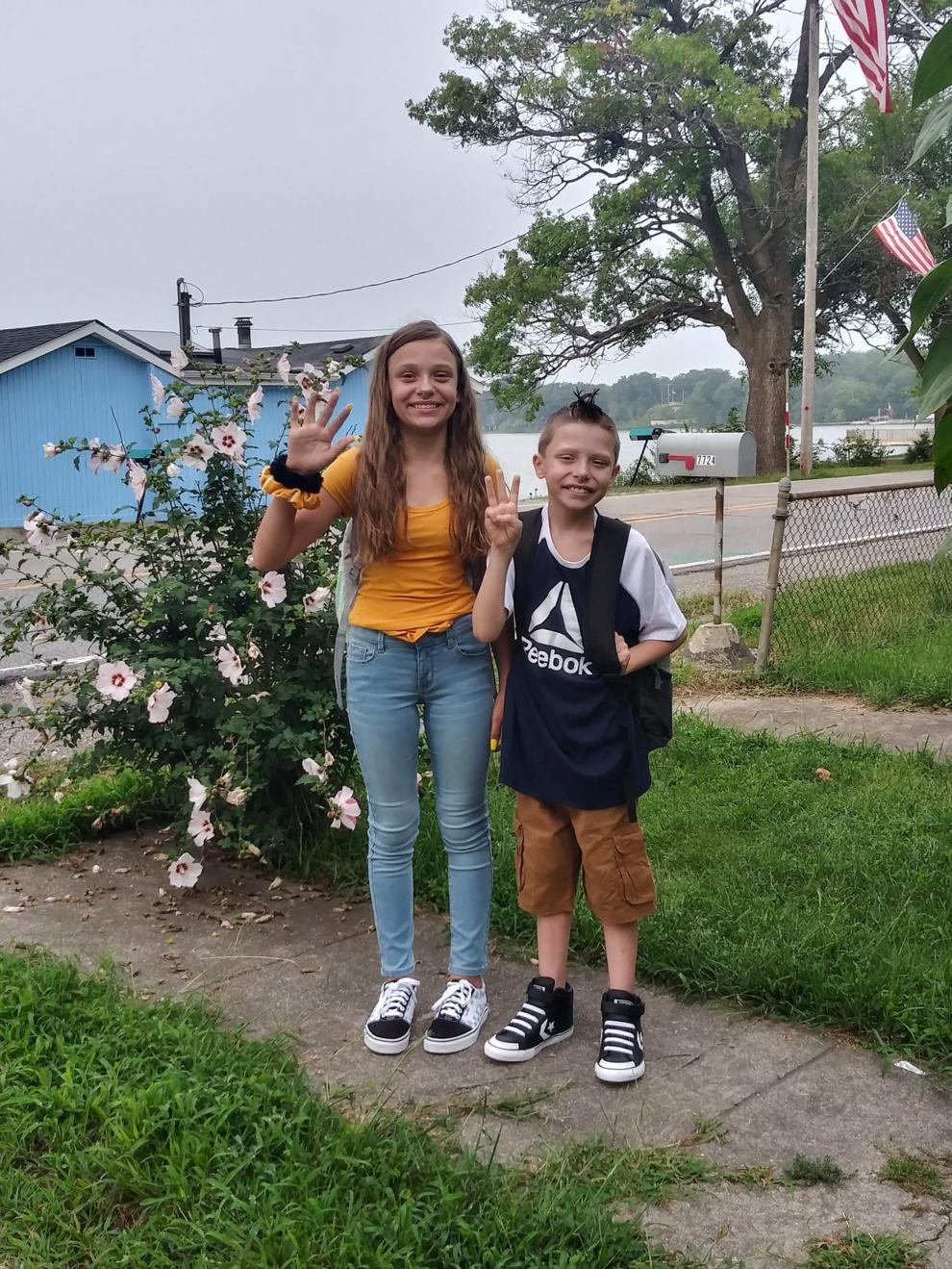 Back to school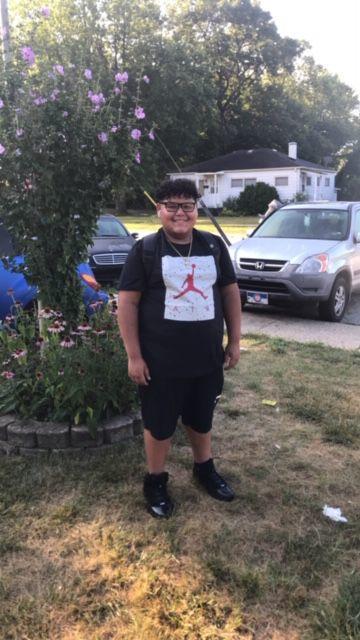 Back to school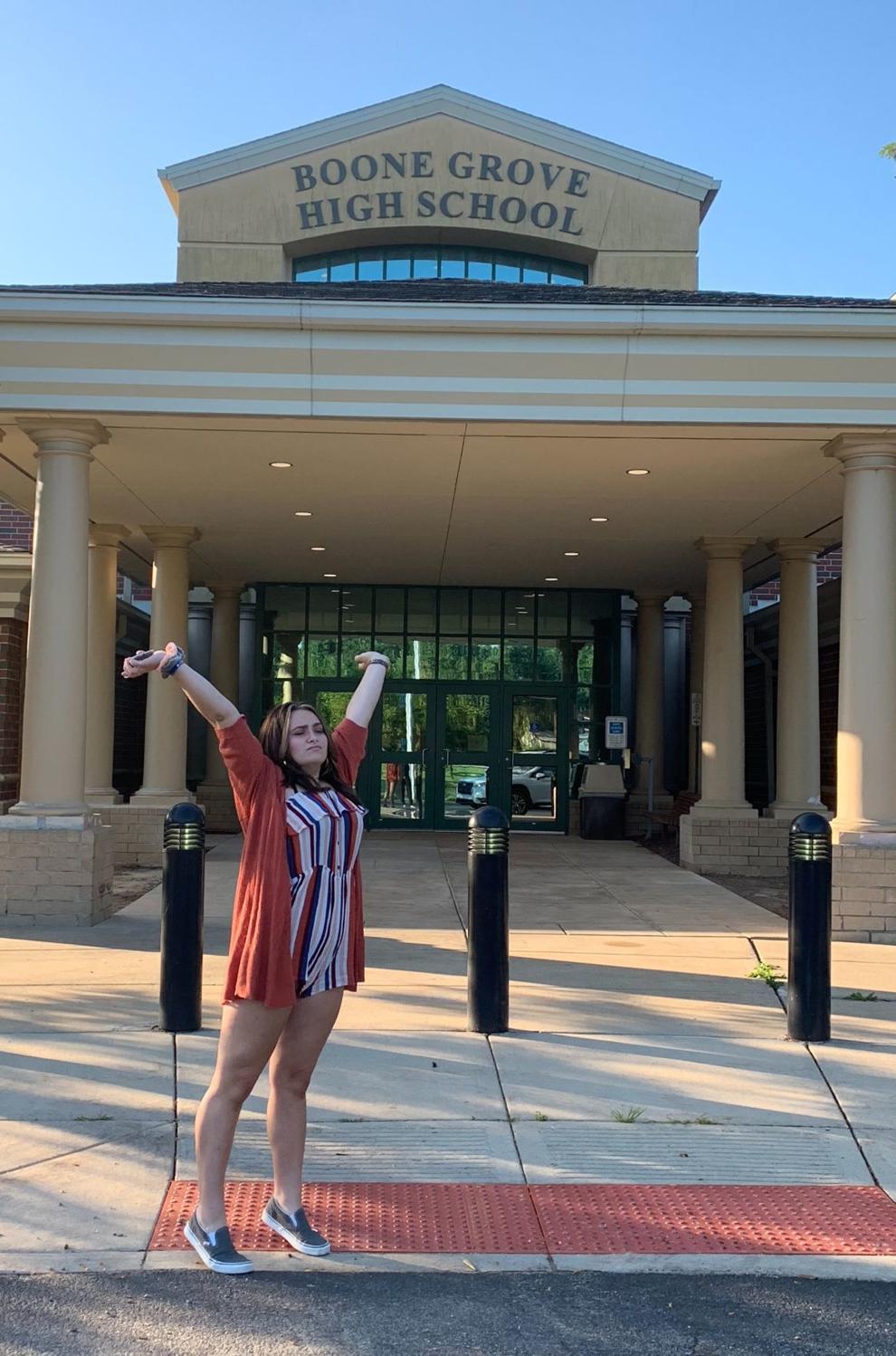 Back to school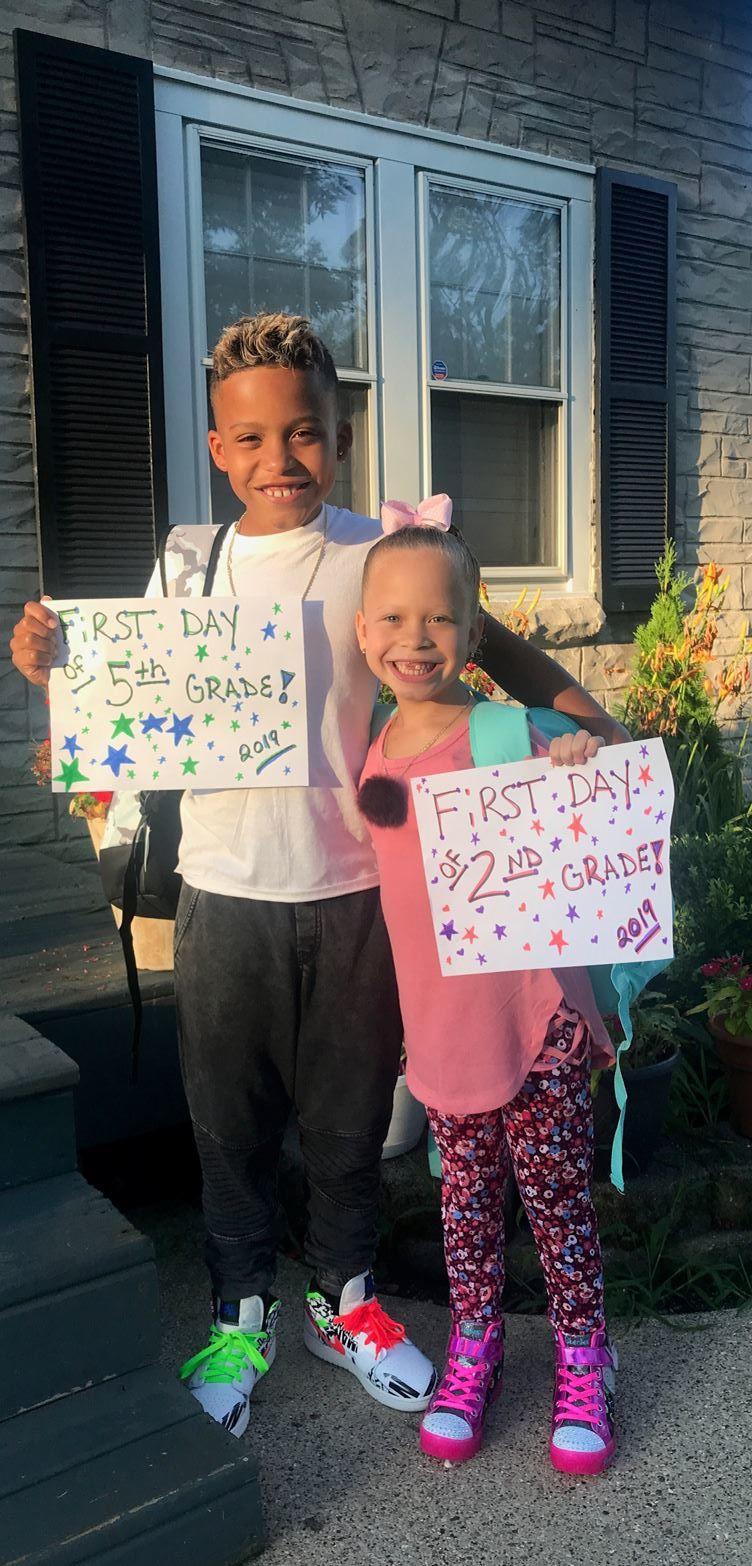 Back to school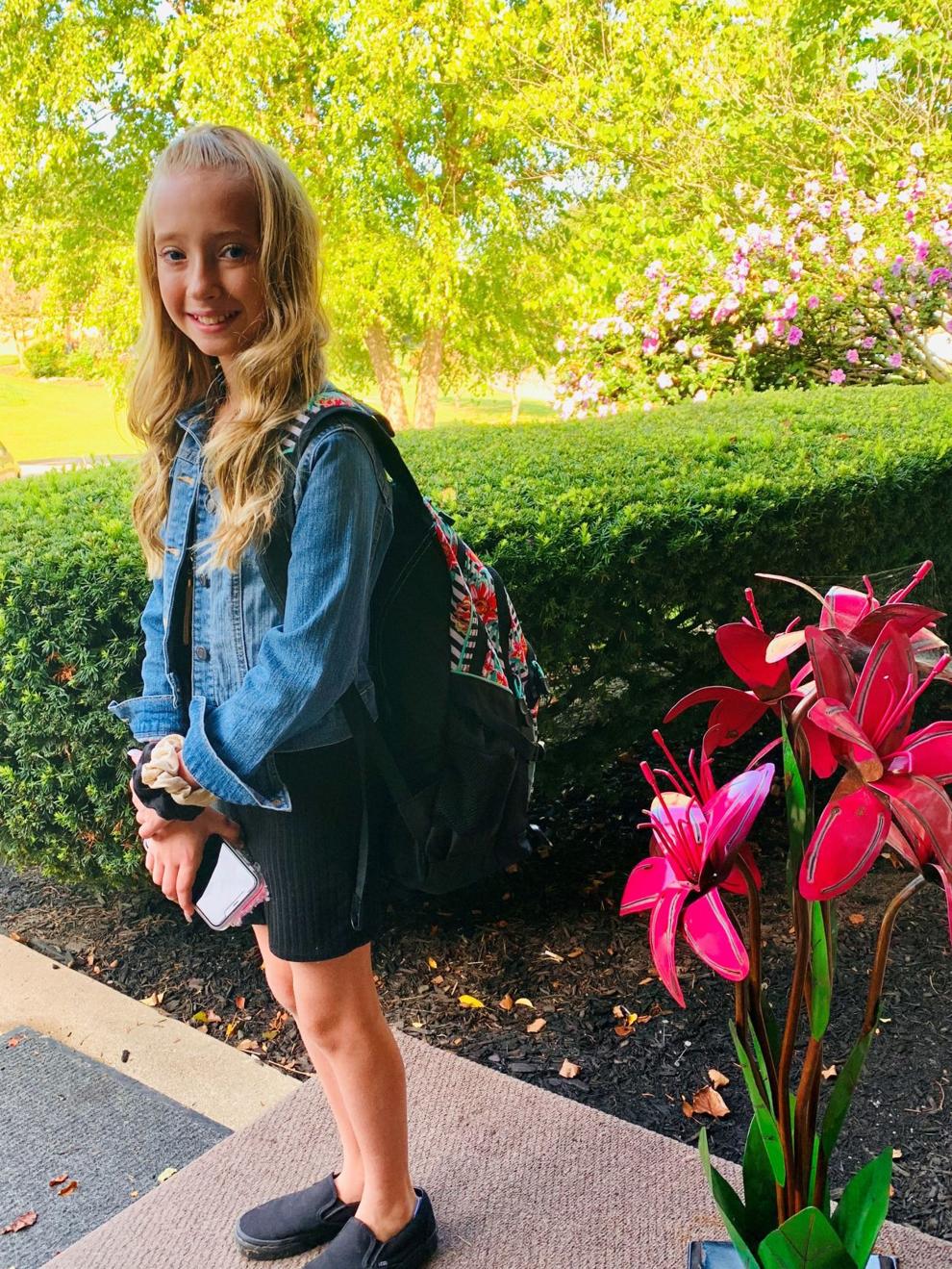 Back to school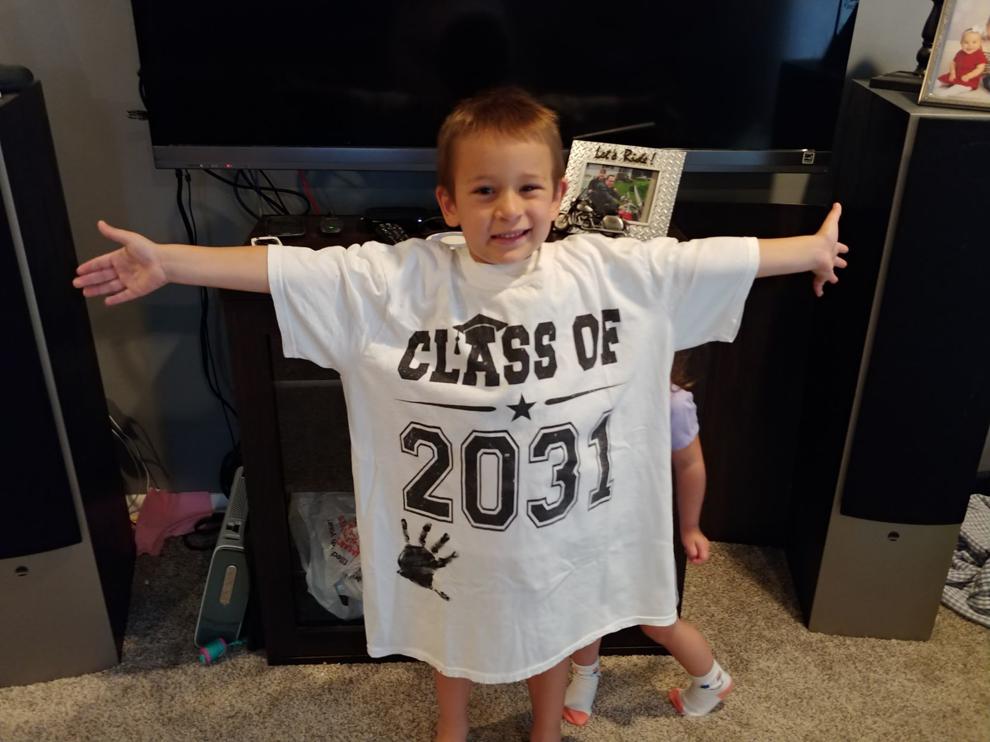 Back to school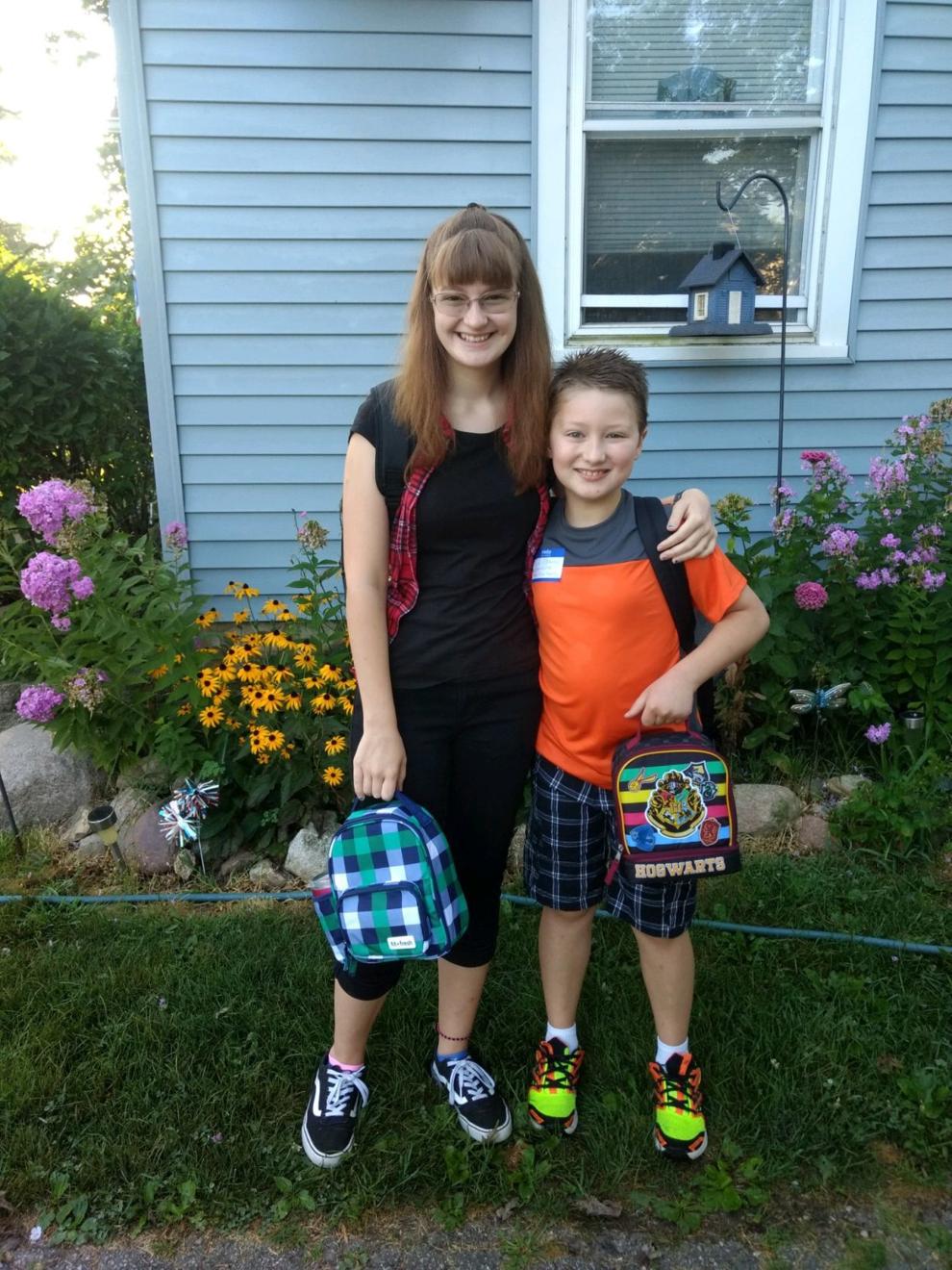 Back to school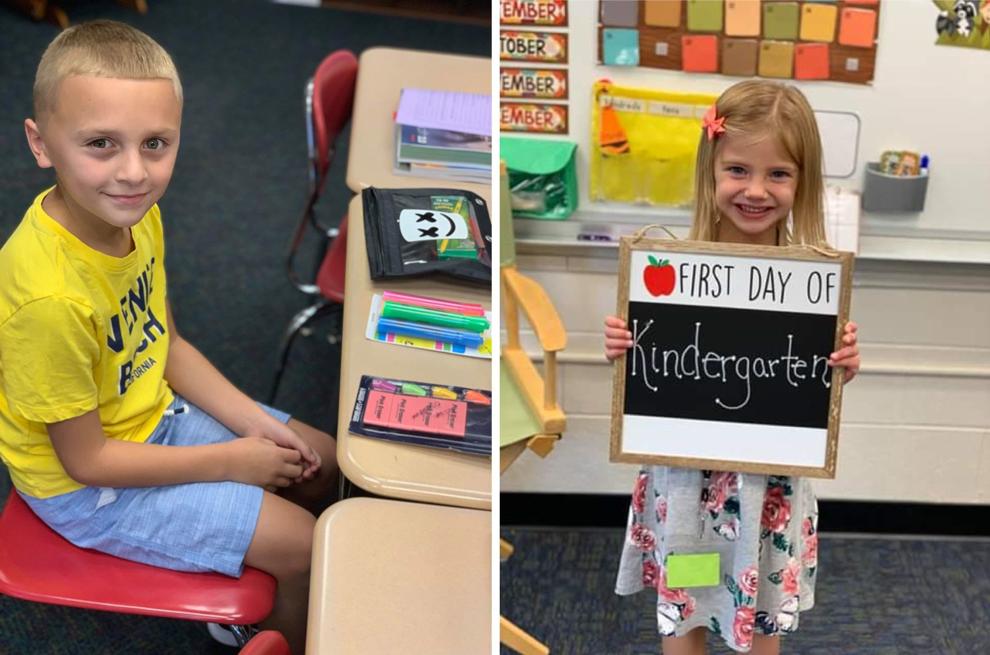 Back to school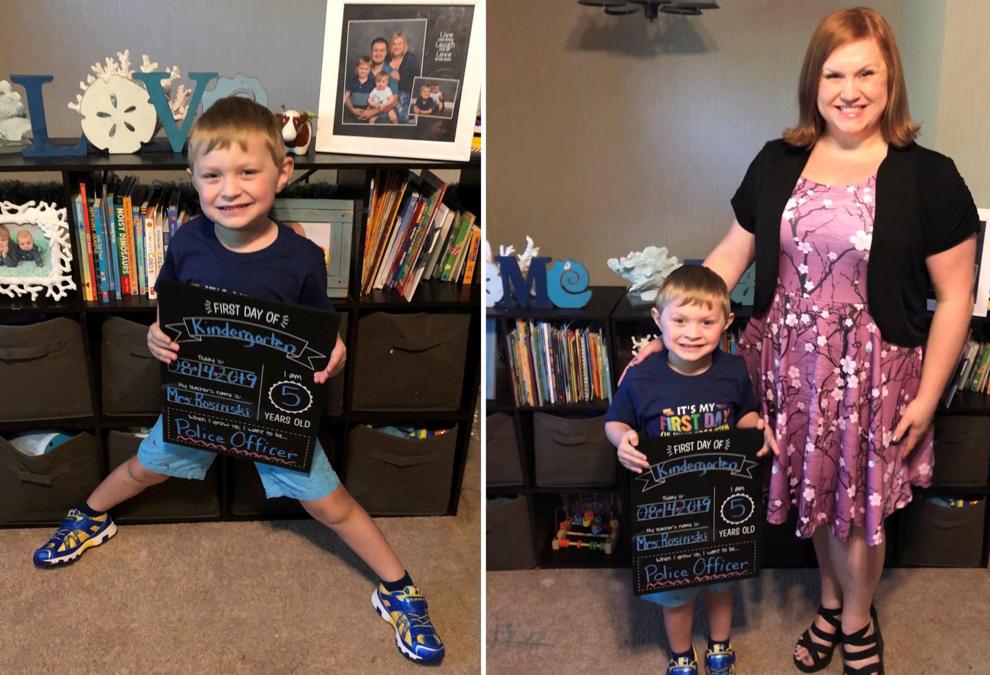 Back to school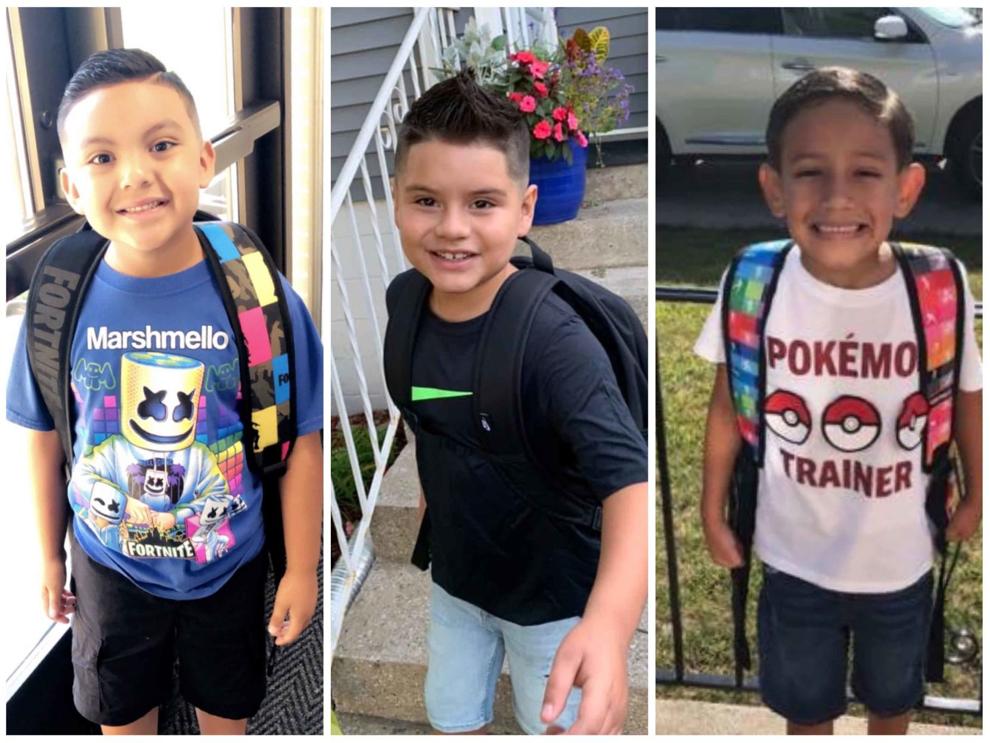 Back to school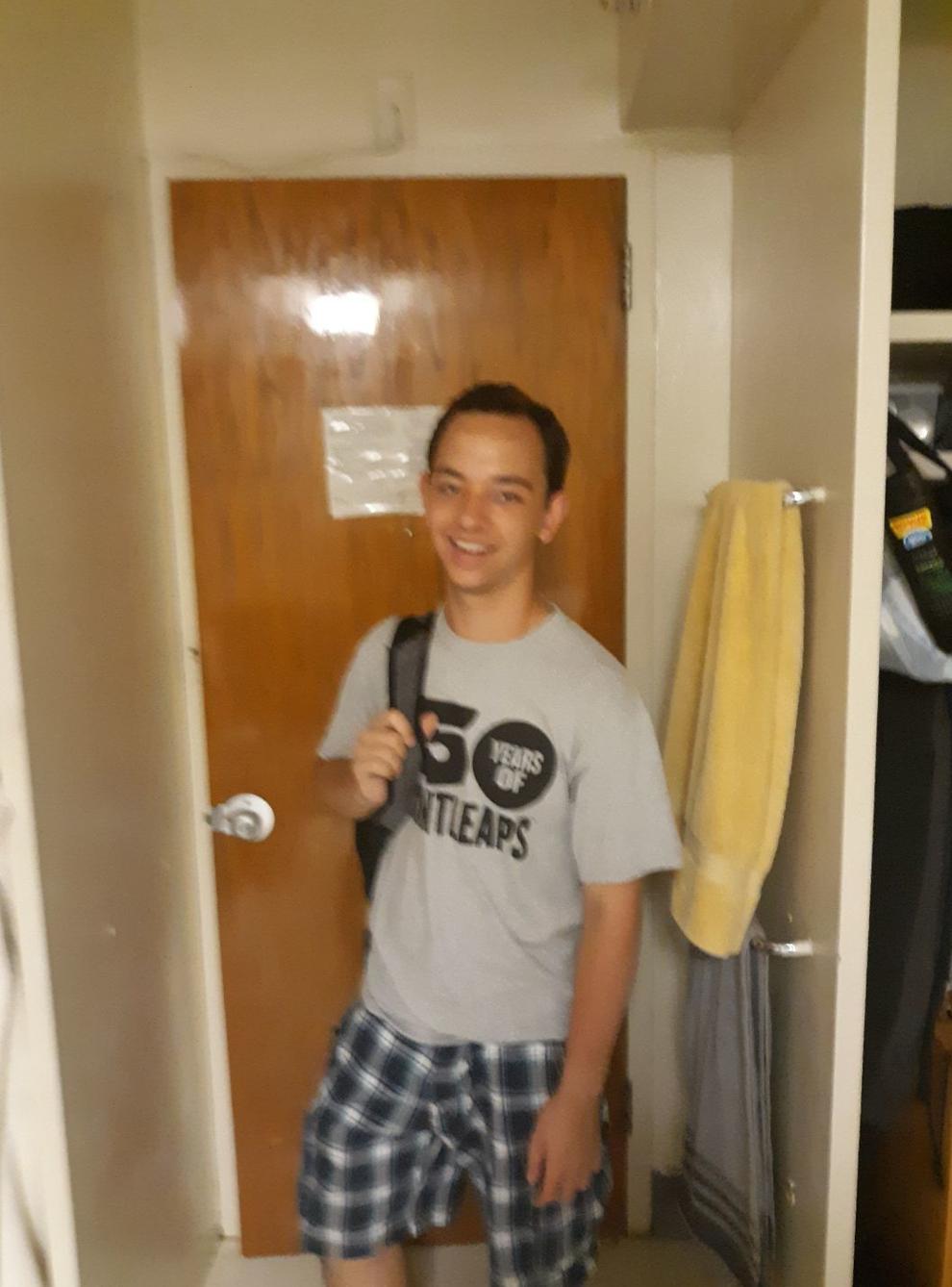 Back to school
Back to school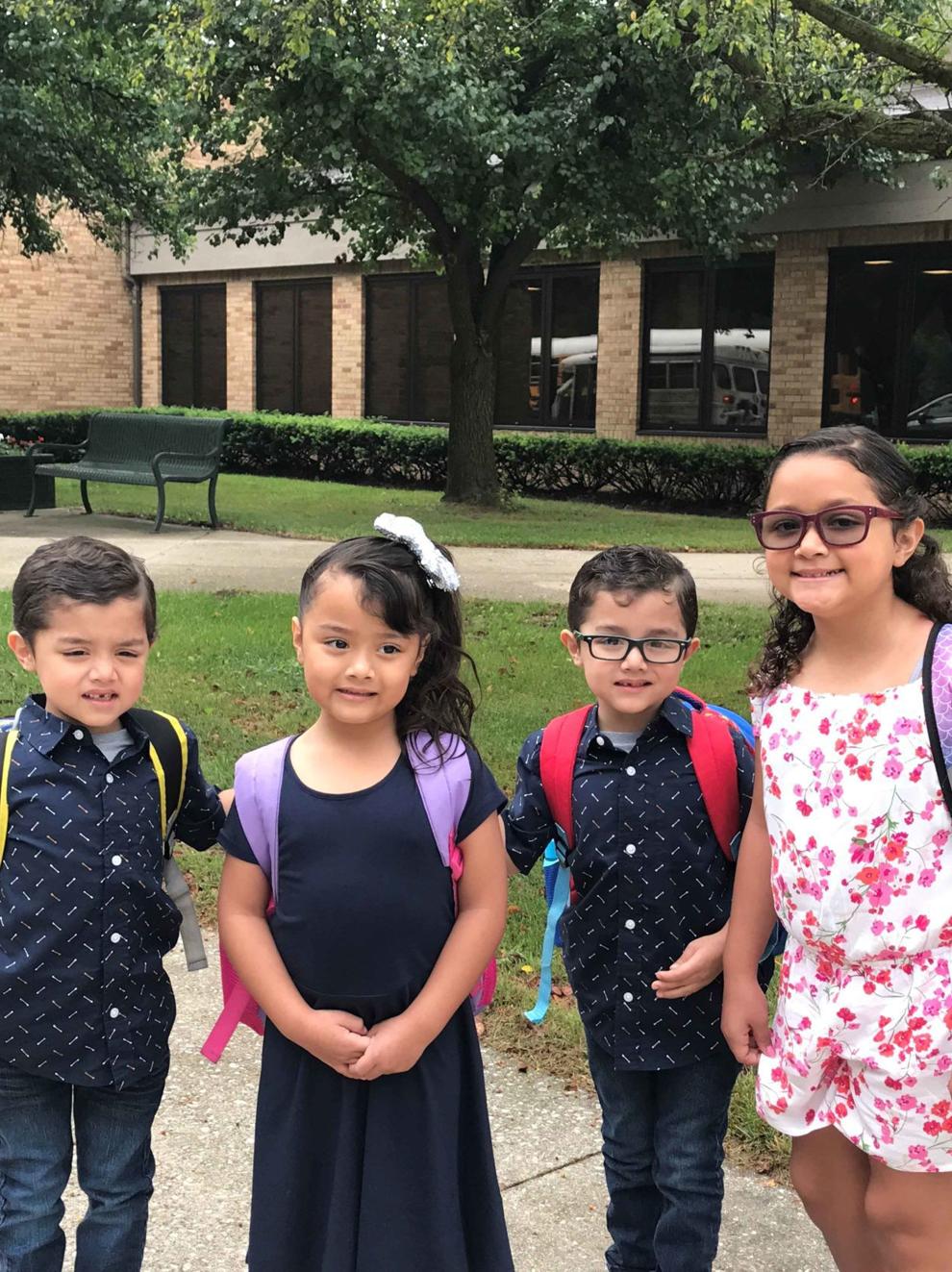 Back to school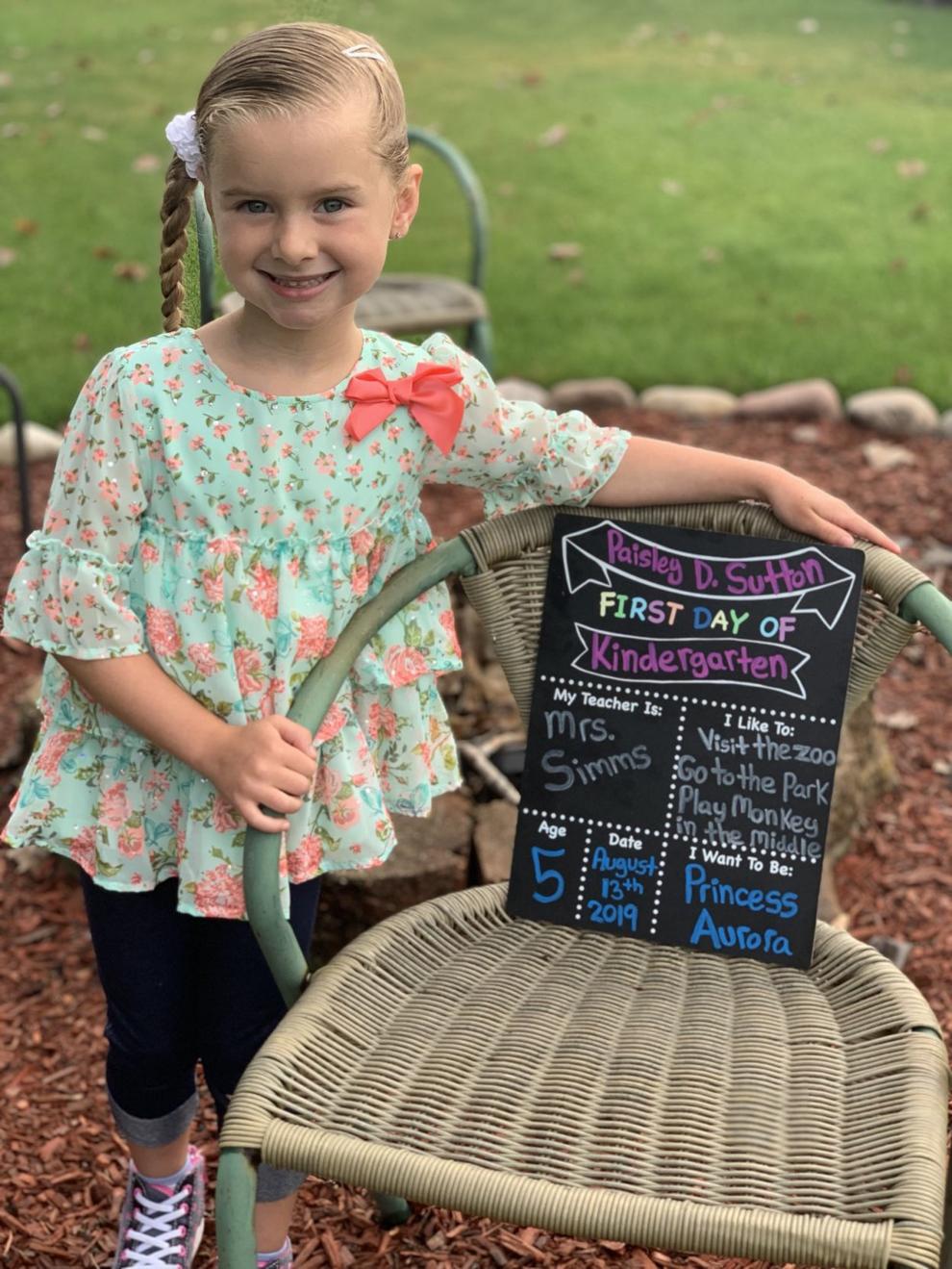 Back to school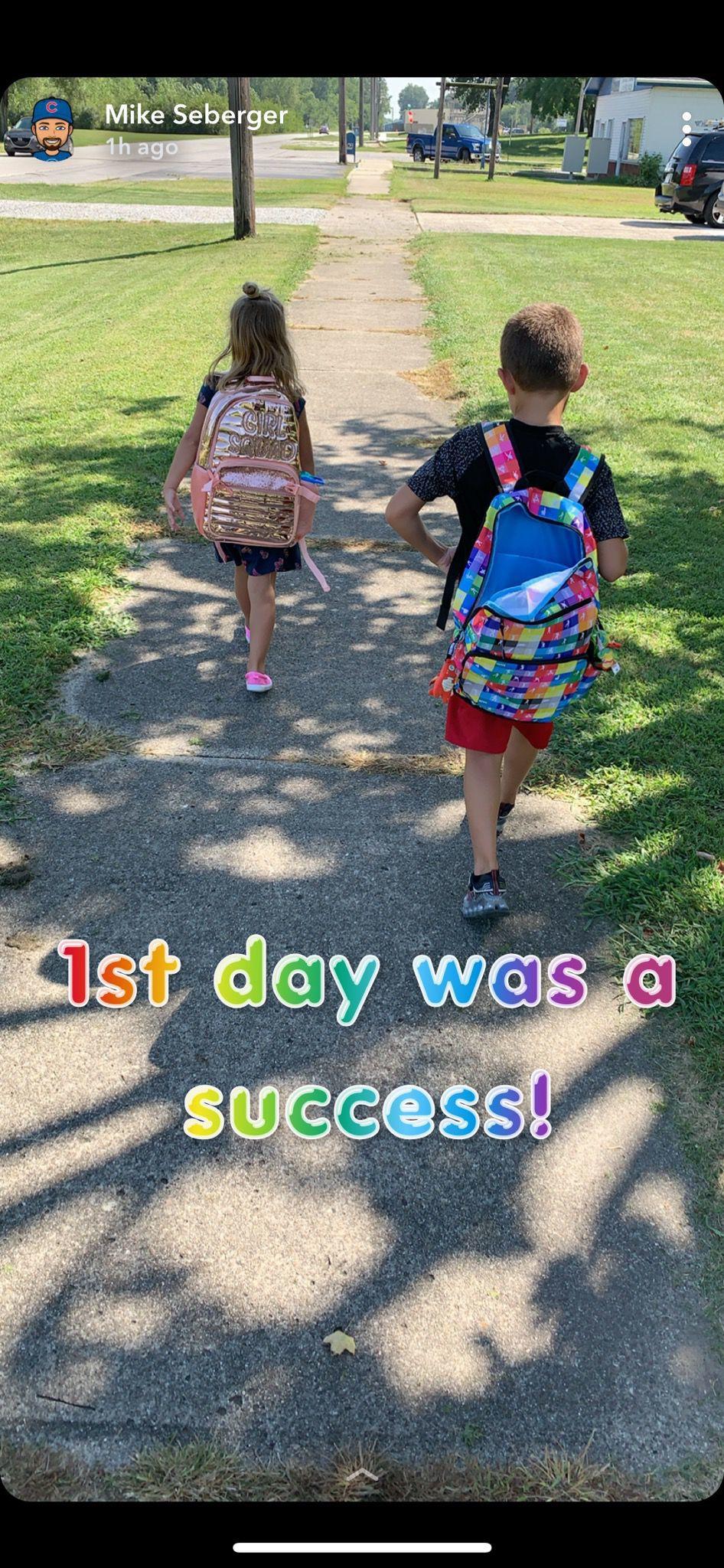 Back to school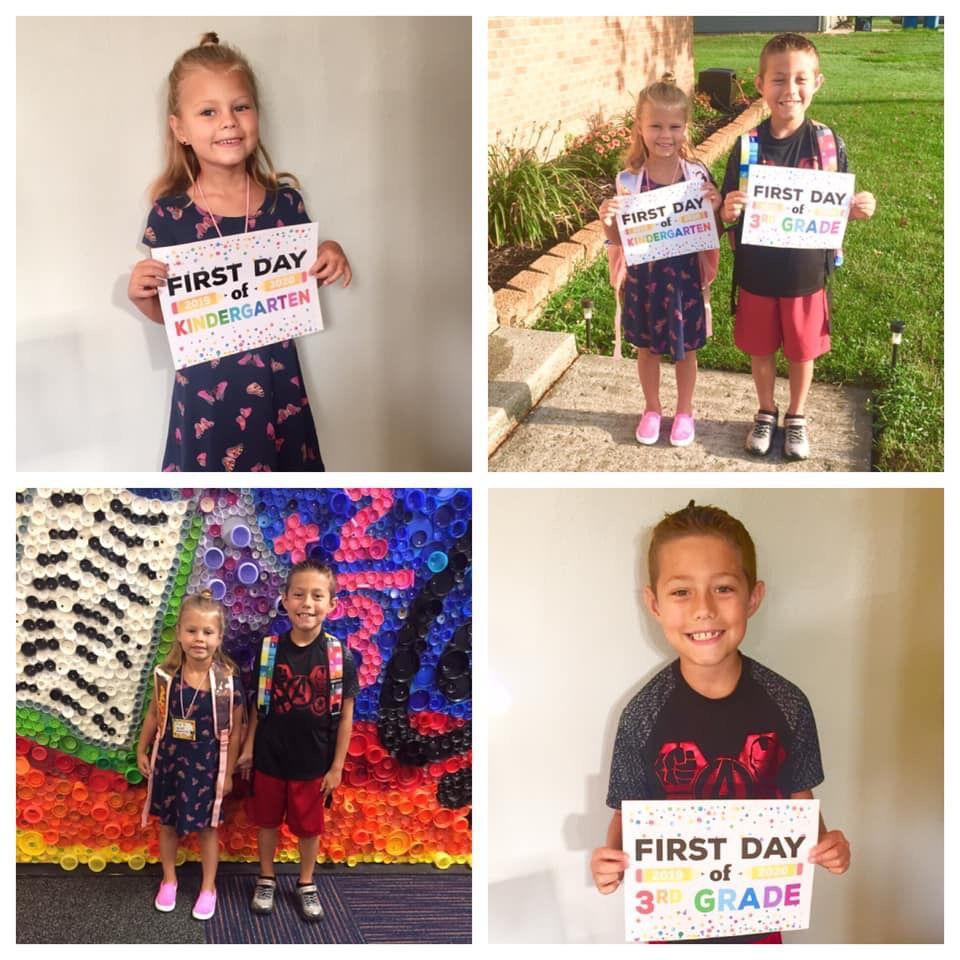 Back to school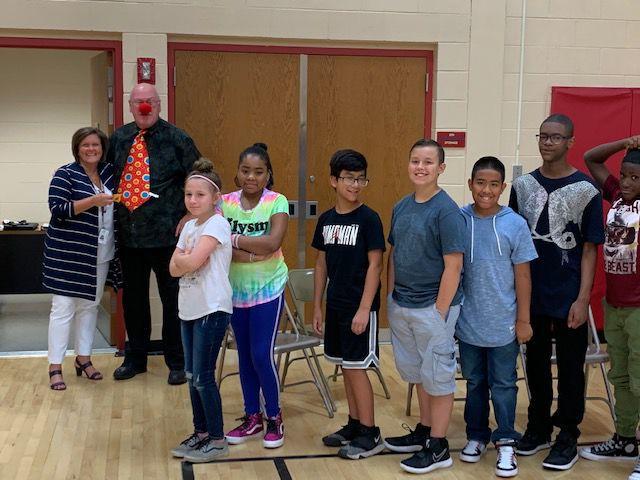 Back to school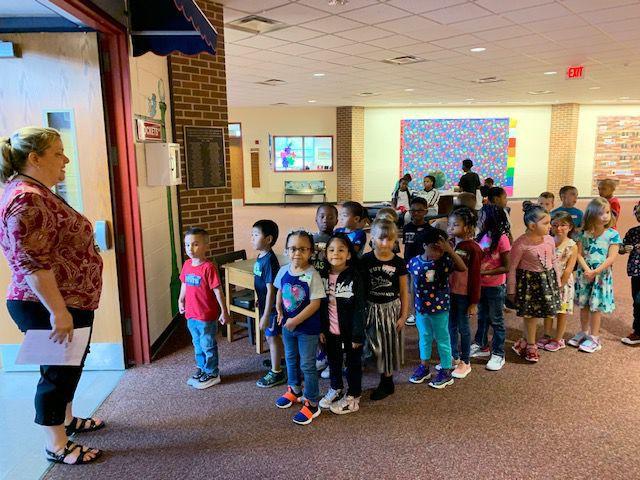 Back to school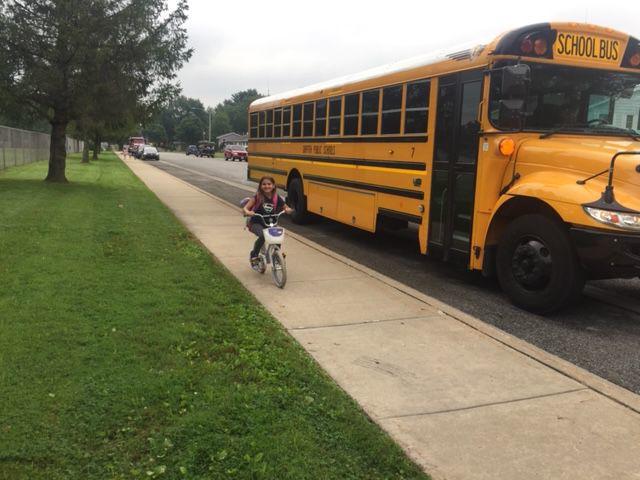 Back to school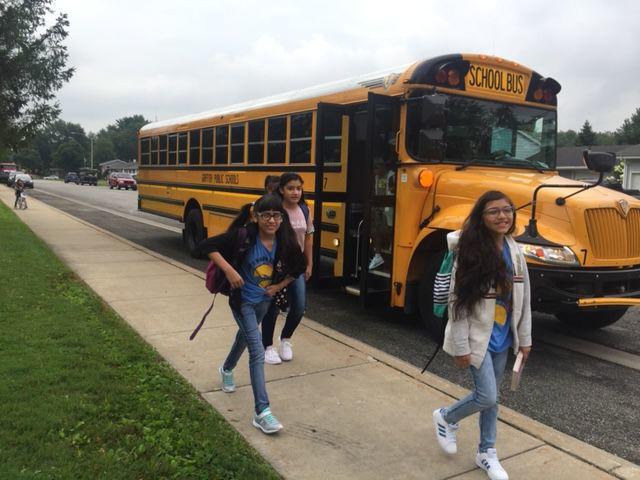 Back to school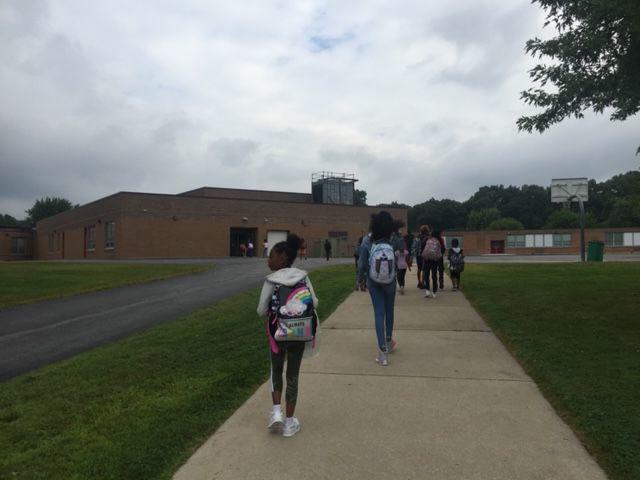 Back to school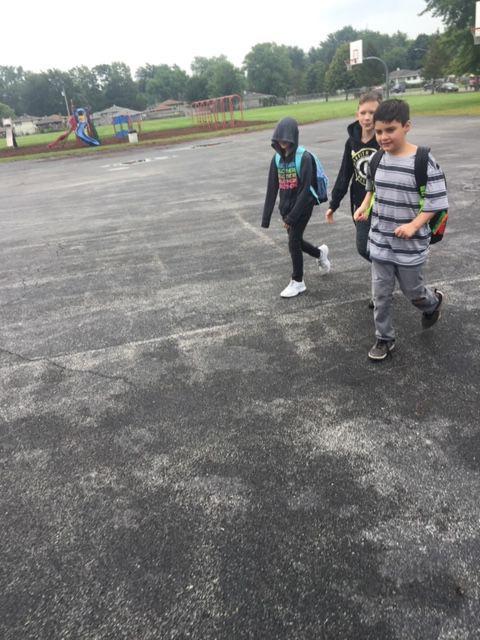 Back to school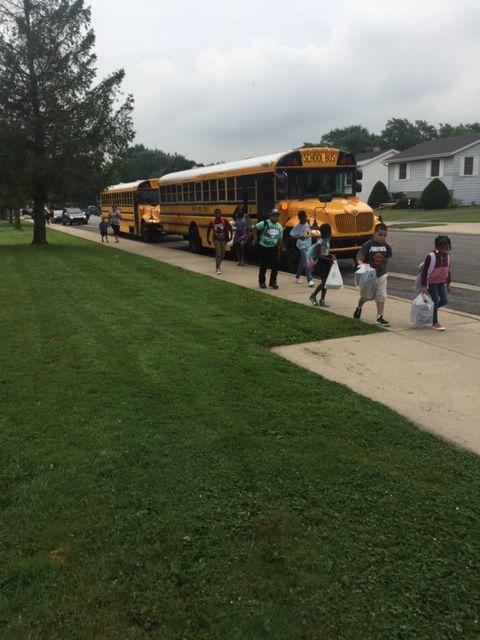 Back to school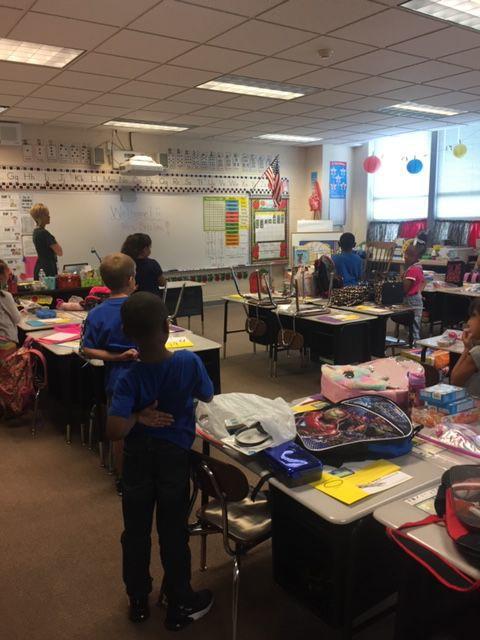 Back to school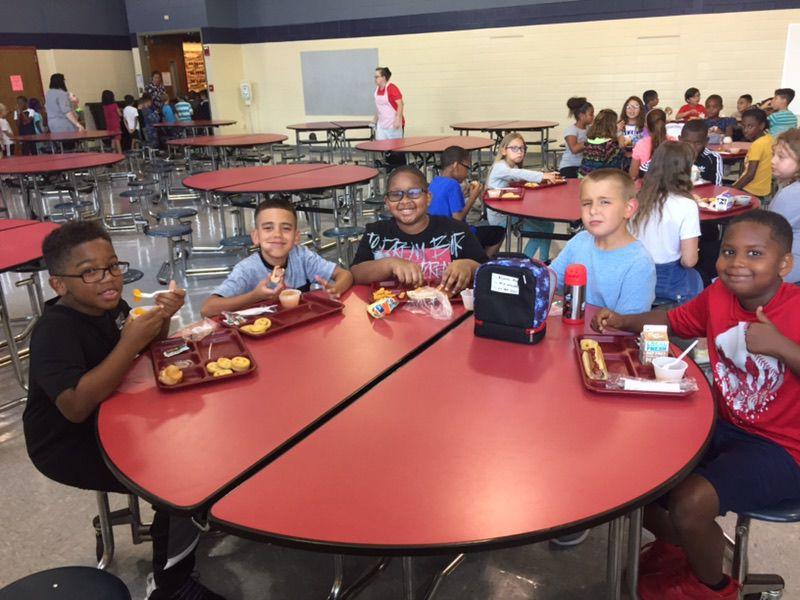 Back to school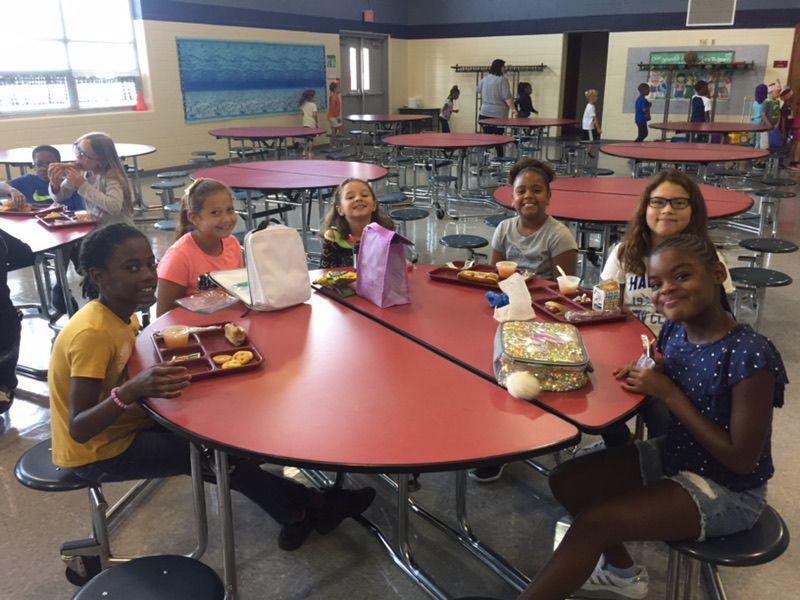 Back to school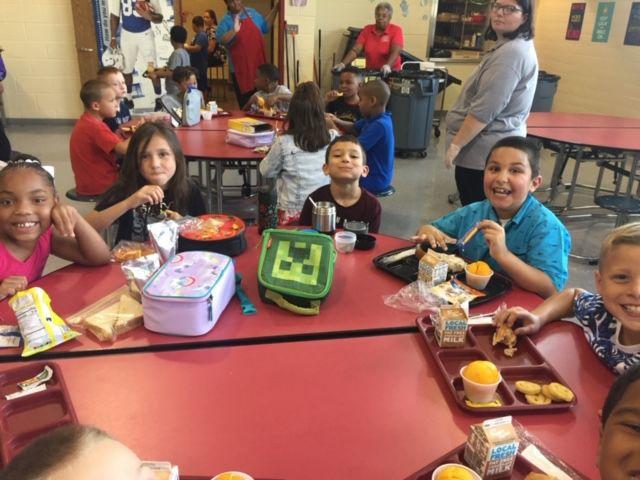 Back to school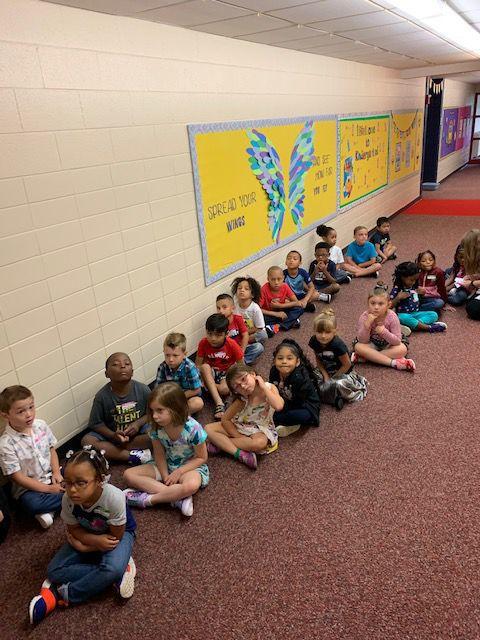 Back to school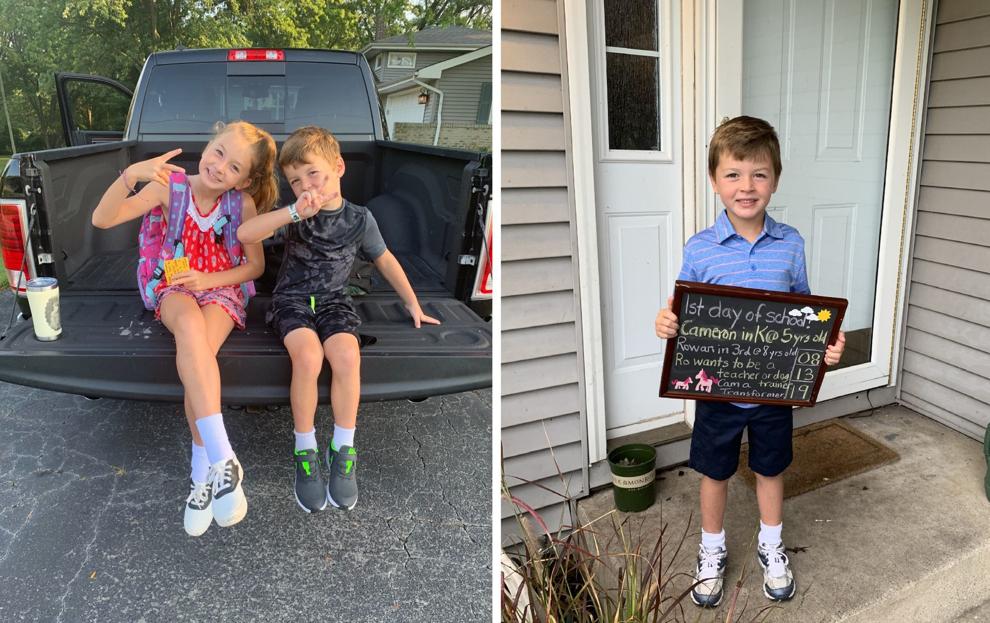 Back to school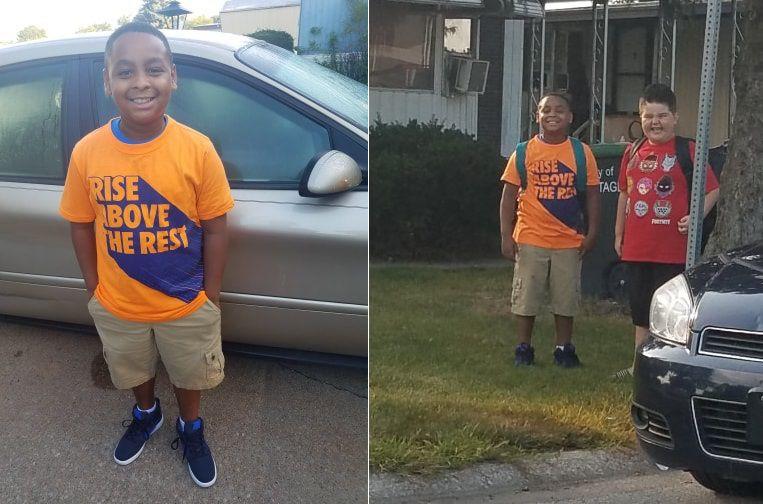 Back to school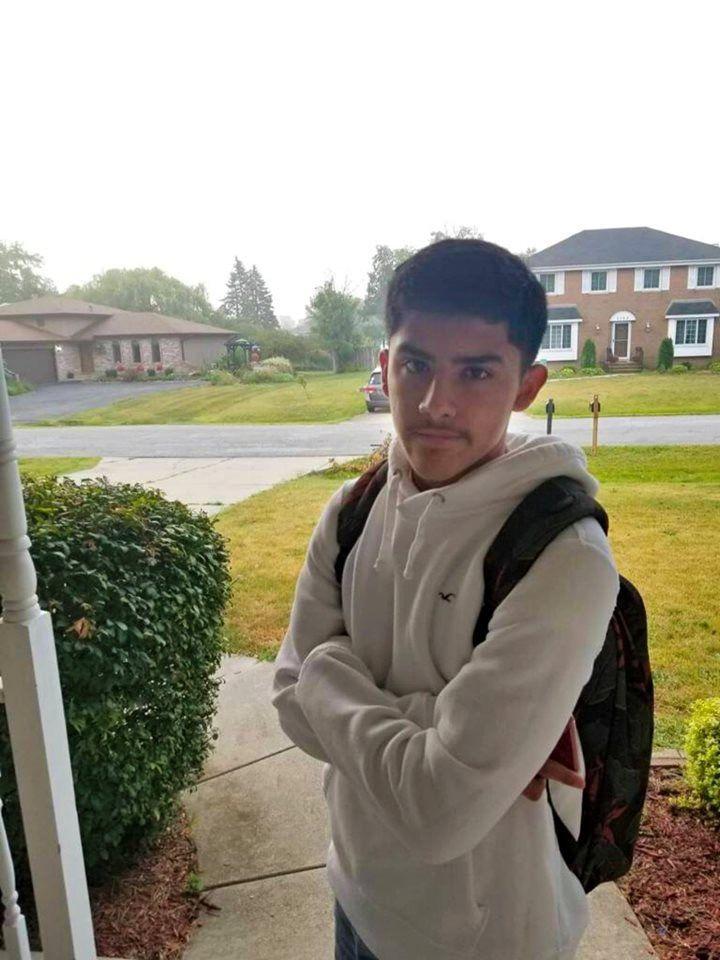 Back to school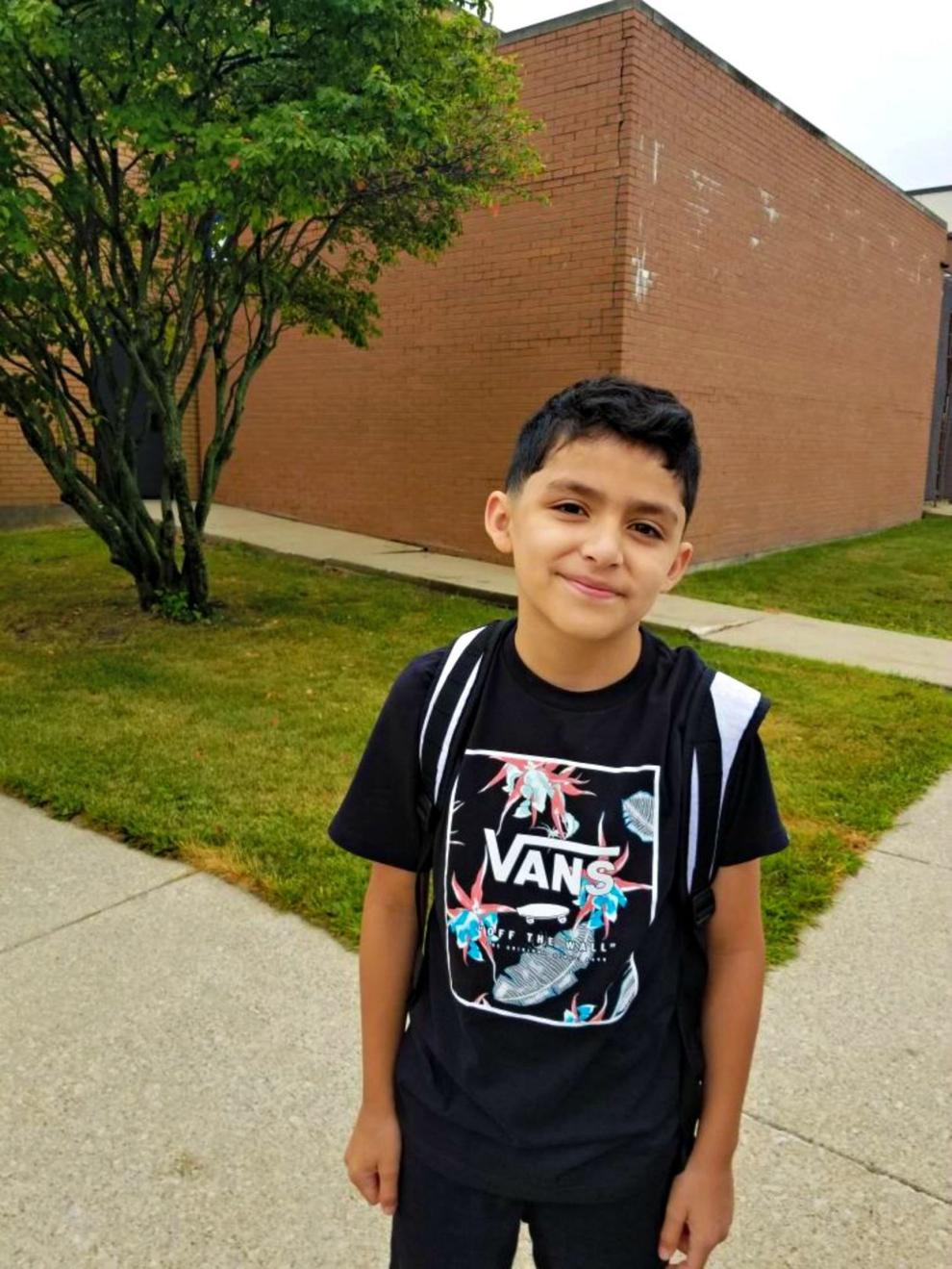 Back to school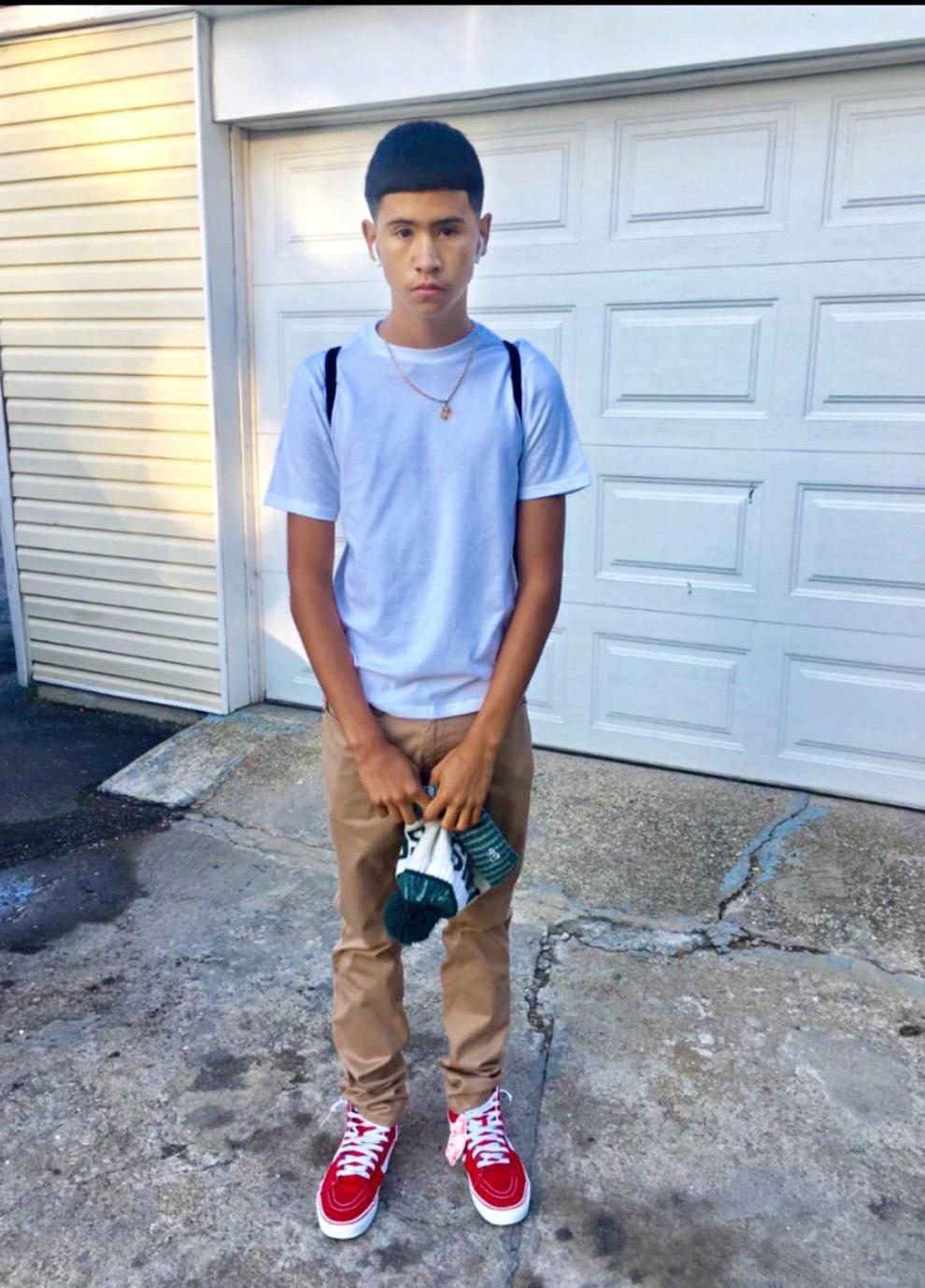 Back to school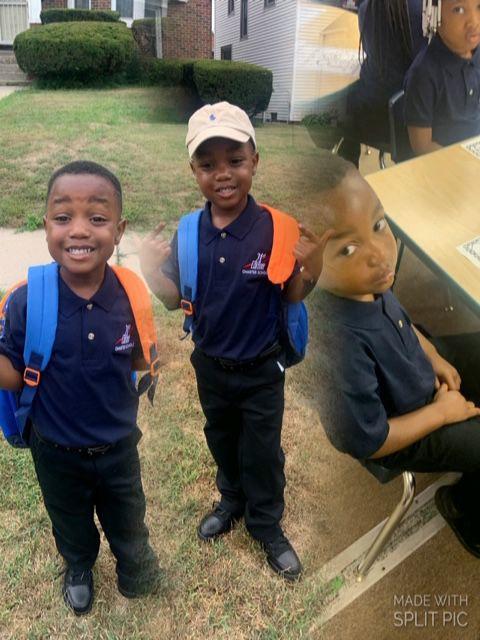 Back to school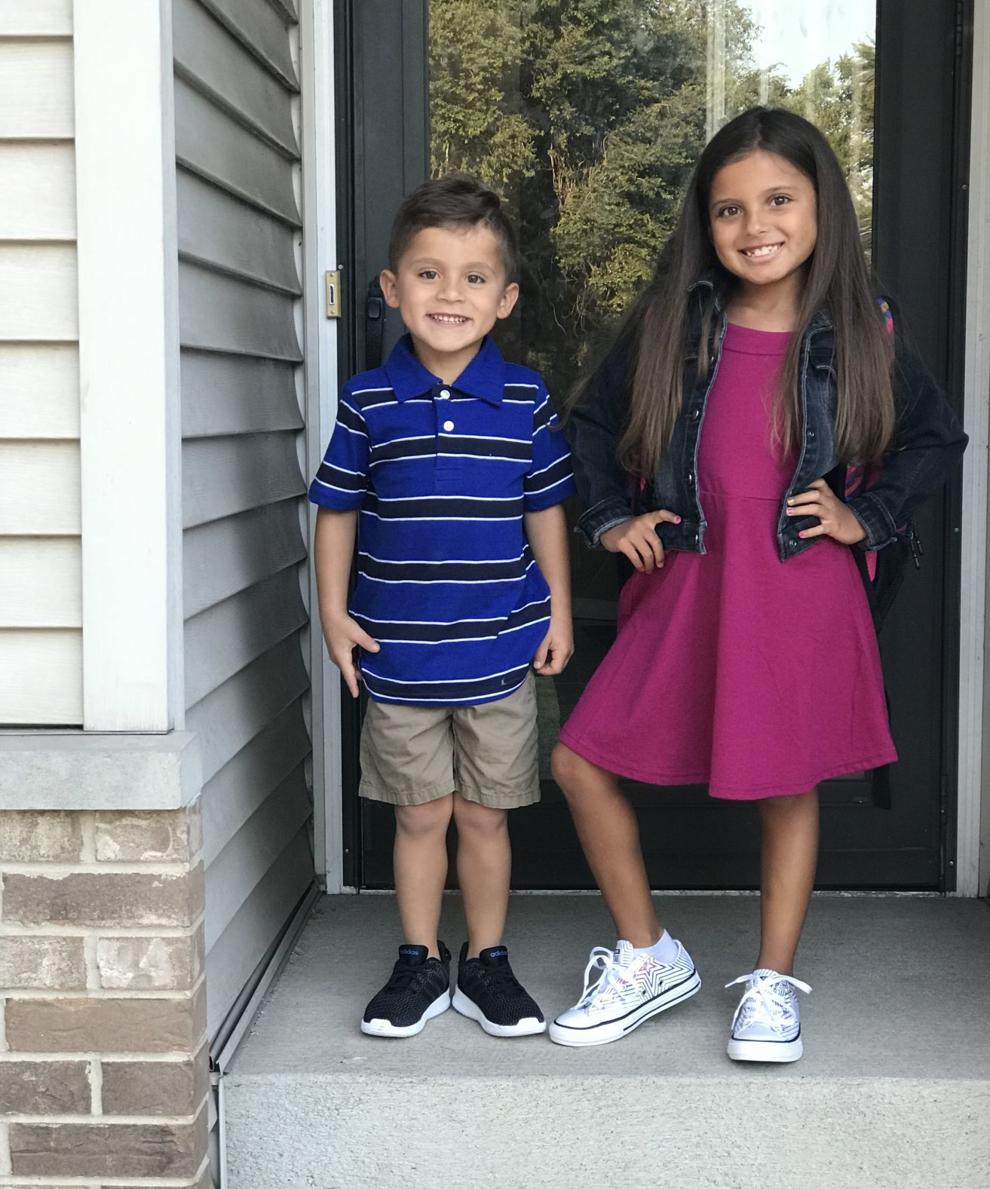 Back to school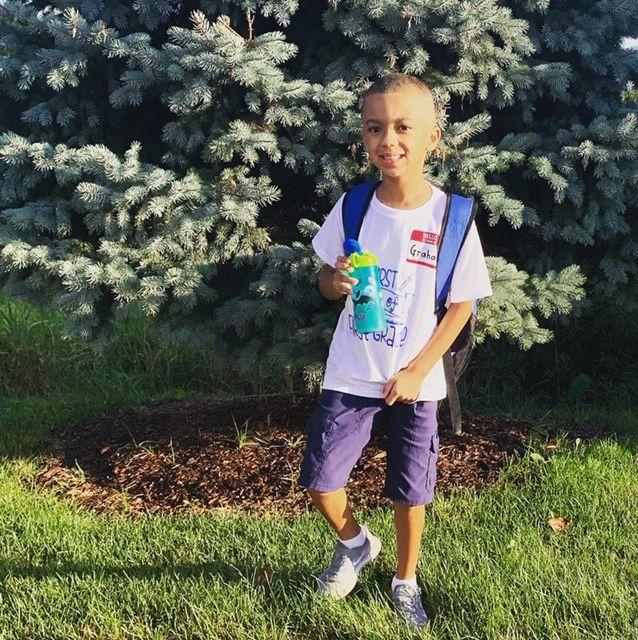 Back to school
Back to school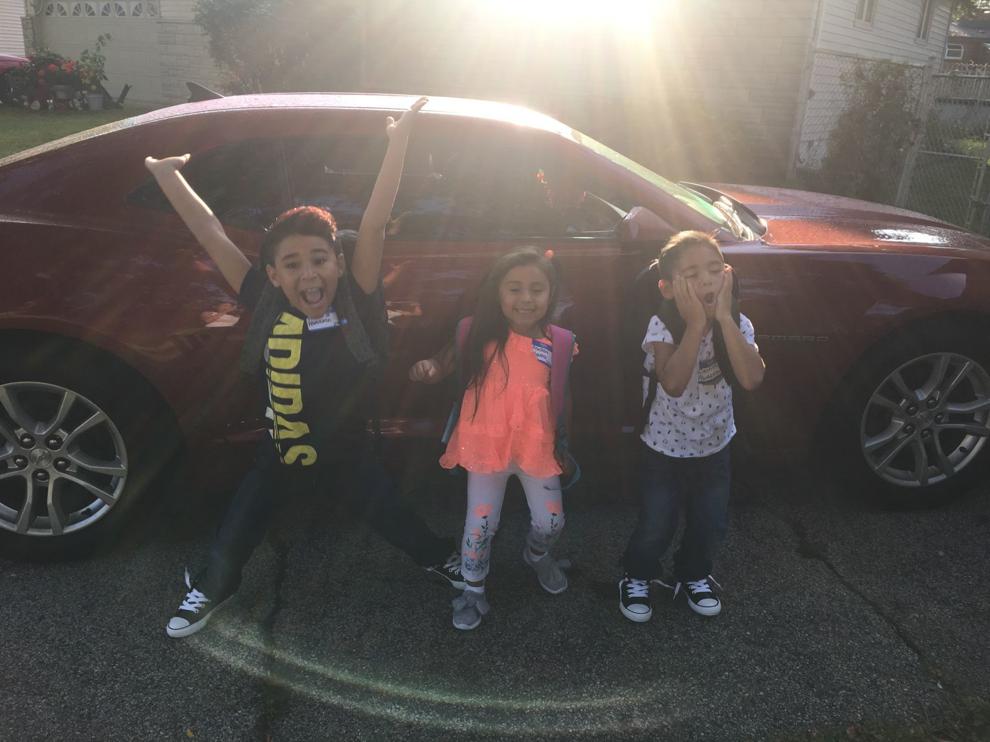 Back to school: Frankie McCullough Academy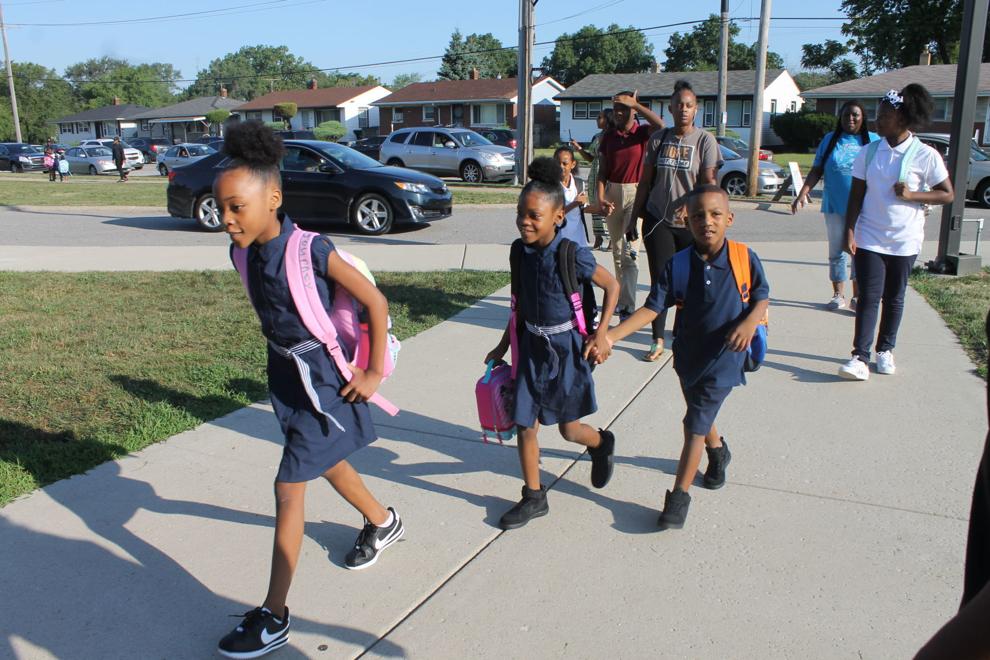 Back to school: Frankie McCullough Academy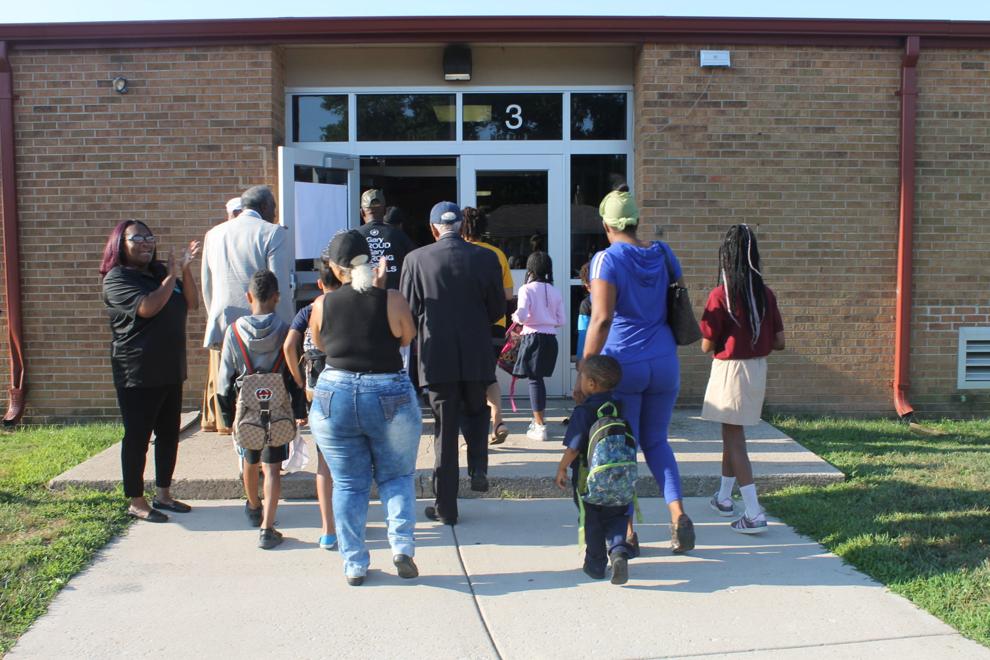 Back to school: Frankie McCullough Academy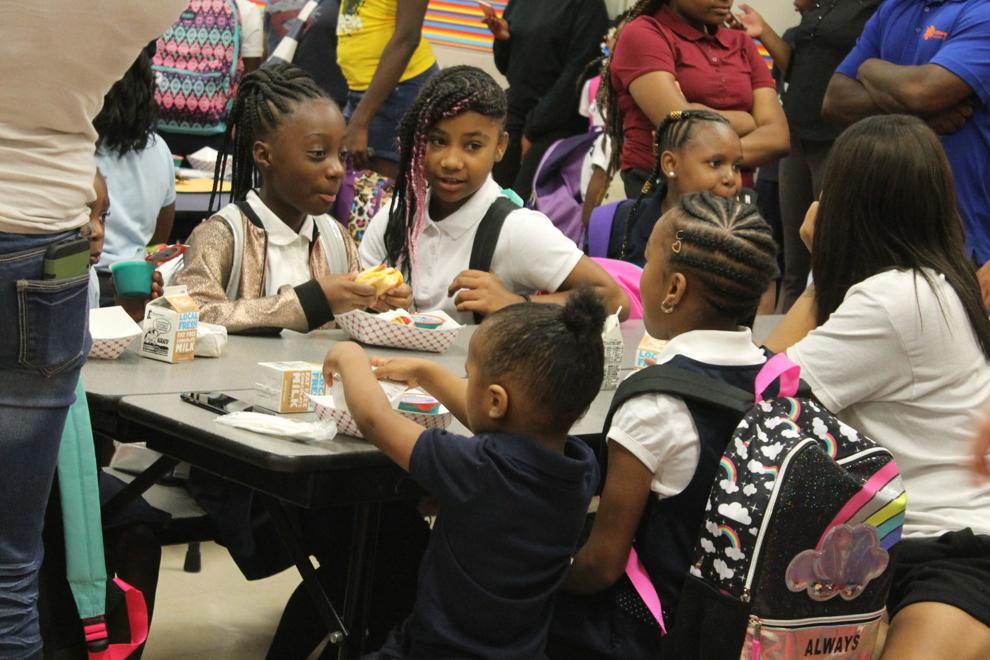 Back to school: Frankie McCullough Academy
Back to school: Frankie McCullough Academy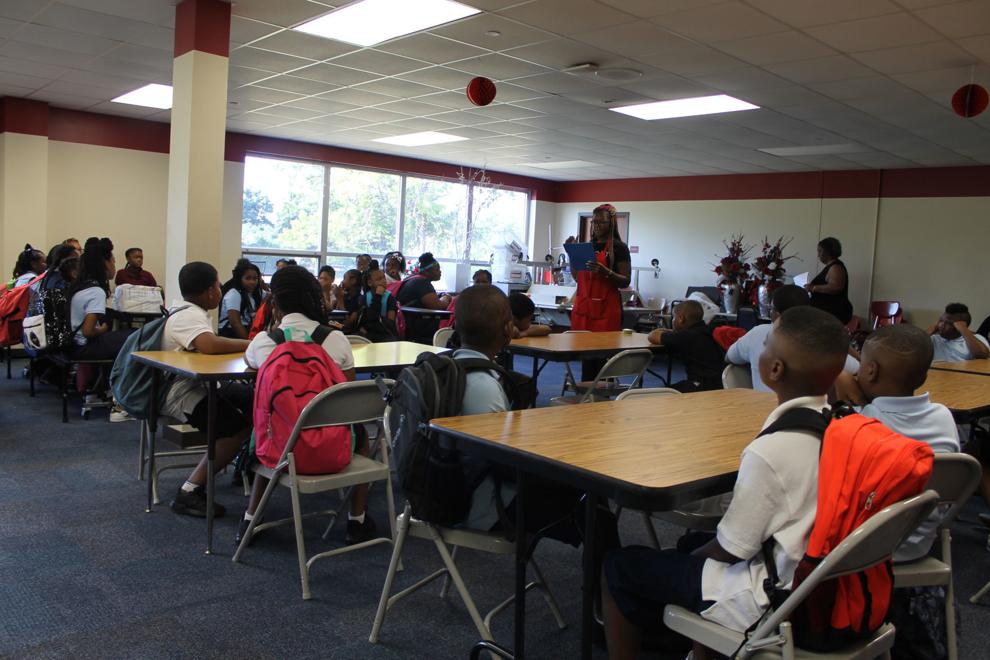 Back to school: Frankie McCullough Academy