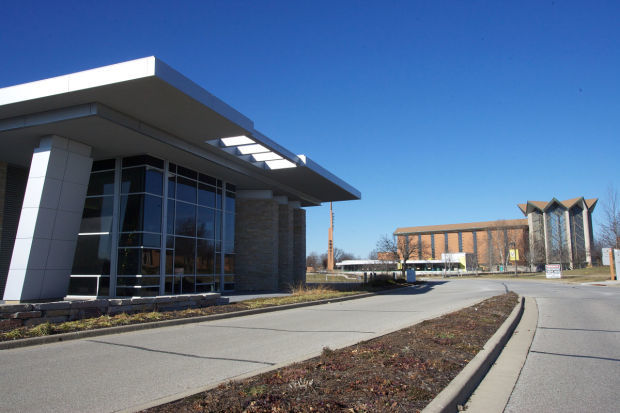 Though it may be common to think of university research as the province of faculty members and graduate students, Valparaiso University has a very different take on the practice. Not only are undergraduate students encouraged to pursue hands-on research in their chosen fields, it has become an integral part of the Valpo ethos.
"I came to the university in 1988, and my departmental culture already at that point included this notion that our mission is not just to teach classes but also to mentor our students in research experiences," says Stan Zygmunt, a professor of physics and the university's assistant director of student research.
Indeed, Valpo has been building that undergraduate research culture since at least the early 1980s, thanks to pioneering programs fostered by Professors Gilbert Cook in organic chemistry and Donald Koetke in nuclear and particle physics. Zygmunt says the opportunity to pass along his enthusiasm for student research was one of the things that drew him to the university.
"Most of us faculty members have had some kind of formative research experience — personally, I had some very influential summers of research with the scientists from Bell Laboratories," he explains. "And because that played such an important role in my career, I now want to provide those kinds of research experiences for my students."
Zygmunt believes that the more than 200 Valpo students pursuing an undergraduate research project are deriving a number of key benefits, including a renewed sense of motivation for and engagement with their academic coursework, an excellent lesson on the importance of teamwork and a clearer understanding of what it will mean to work in their chosen fields.
That has been the case for Jacob Allred, a junior electrical engineering major who has been working with Zygmunt on a project using computational quantum mechanics to find better catalysts for certain chemical reactions.
"This program has helped show me what research is really like," Allred says. "It's easy to think there will always be a solution and it will come quick, but it's not like that at all. Research takes months or years, with only the chance of getting an answer. So this has not only taught me the value of patience and time management, it has probably opened a lot of doors for me to go on and eventually do graduate research. With the amazing support of the Valpo staff, it seems nearly impossible for me not to be able to achieve my dream of pursuing research as a profession."
In addition to these and other benefits of research, participants who choose to present their findings through the university's annual Symposium on Undergraduate Research and Creative Expression (SOURCE) are also learning valuable presentation skills that will serve them well in almost any walk of life and, Zygmunt believes, will allow them to come to know one of the true pleasures of research work.
"If you've picked a topic that you find interesting, then doing the work to try and answer a question or test a hypothesis is fun," he says. "But the real joy and fulfillment you gain from a project comes when you share it with other people. So that public presentation — whether it's at a symposium like SOURCE or at a professional conference — is really where the most joy and pleasure come in, when you can take what you've learned and share it with the world."
Though the overarching goals of the undergraduate research program at Valpo have remained constant, many aspects have evolved significantly. For example, while the traditional sciences continue to enjoy robust interest, many students these days are pursuing research projects in subject areas as diverse as economics or the humanities. More and more, too, they're looking into topics they feel very strongly about.
"With more public interest and personal connection to matters involving the environment, for instance, that has certainly become a growing topic in recent years," Zygmunt says. "For most students, it makes it more interesting and exciting if they can see a connection between the research topic and their own personal lives."
That uptick in environmental research, in fact, is the type of development that excites Zygmunt as he looks to extend Valpo's undergraduate research program to an even broader range of students. Just as research is no longer strictly a graduate pursuit, he doesn't want it to be limited to certain majors or disciplines either. If a student wants to dig deeper into a particular subject, Zygmunt wants to make sure Valpo is doing everything it can to make sure he or she has that option.
"Undergraduate research has always been very common in the STEM (science, technology, engineering, mathematics) disciplines, where it's almost become a prerequisite for getting into a graduate program," he says. "But not every student who does undergraduate research is necessarily planning to go to graduate school — others may be planning to teach or are just looking for a deeper dive into something they're passionate about. One of our goals here is to expand research opportunities all across the university to areas where it might not seem like a traditional thing. Not everybody wants to do this kind of work, of course, but if they do, we want to make sure they have the opportunity to pursue it."