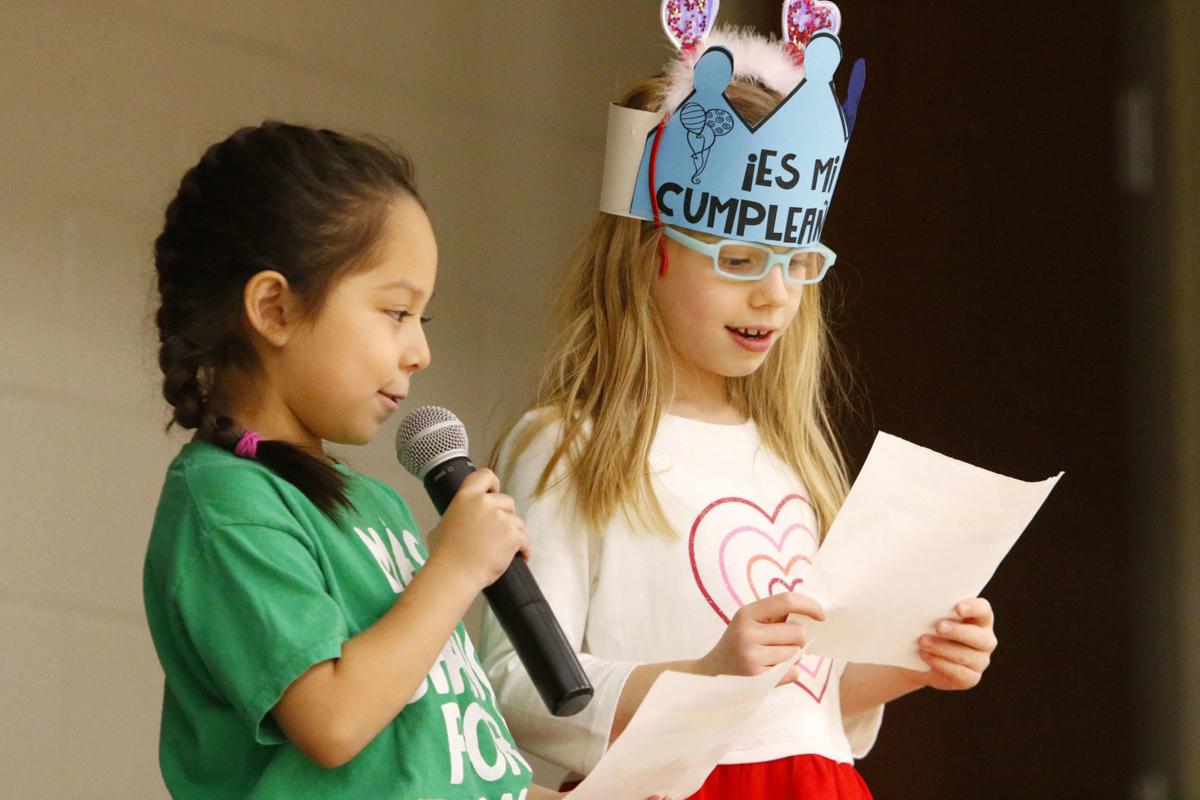 VALPARAISO — Valparaiso Community Schools' popular dual language immersion program at Parkview Elementary will continue next school year.
The Valparaiso district informed Parkview parents of the news in an email Monday afternoon following months of uncertainty launched by a December decision to end dual language learning at the school at the end of the academic year.
Valparaiso administrators walked back the decision Parkview parents said was made largely without community input after a series of quickly organized rallies and advocacy at winter School Board and City Council meetings.
District administrators have cited academic performance, sustainability of recruiting and retaining qualified teaching staff and difficulties transferring students in and out of the program as challenges in continuing to offer DLI.
Now, VCS officials have communicated to parents that the district intends to "remain status quo for the 2020-2021 school year in order to allow our team adequate time to engage in professional development and plan our future pilot model."
The short email from new Parkview Principal Calli Dado did not expand upon a review of the program communicated to parents in January, or the future of DLI offerings beyond next school year. A spokeswoman for Valparaiso Community School did not return The Times' requests Tuesday for comment.
Parents have been invited to a Feb. 18 information session at the Parkview Elementary cafeteria for updates on the program. The 5-6 p.m. session will be led by Dado and other VCS administrators, including Superintendent Julie Lauck, according to the district's email to parents.
Parkview parents expressed mixed reactions to the news coming Monday afternoon.
Ambica Macalka, who has a kindergartner in the Parkview DLI program, said she cried when she received the school's email.
"My hope is that it expands so that more children can be exposed to this," Macalka said, referencing promises parents say the district made during its 2015 referendum to expand its language programs among all Valparaiso elementary schools. "Knowing how remarkable this program is for kids and their grade school development, ... it's absolutely wonderful."
However, Macalka and other Parkview parents say unanswered questions about the future of the program have left them anxious.
Meredith Mohlke, one of four Parkview parents selected to join a Bilingual Advisory committee this year reviewing the program, said she feels a certain level of trust must be rebuilt between school leaders and the community after district actions this winter.
"I'm going to move forward with positive intentions of engagement, but I'm still going to remember what got us here," Mohlke said. "There were such extreme measures taken to get to this point that it's really difficult to celebrate this moment."
A look at the 2018-19 Federal School Accountability results in Northwest Indiana
Here's a look at how Northwest Indiana schools compared in 2018-19 Federal School Accountability ratings.