HAMMOND — Eva Parrish got to see her sister, Elizabeth Vasquez, for the first time in months Wednesday. 
The sisters reunited at a vaccine clinic at Purdue University Northwest's Hammond campus after Parrish received her first dose of the Pfizer vaccine, which Vasquez administered. 
"I didn't feel it at all," Parrish said after her shot, which took seconds. 
The two embraced and exchanged, "I love you's," before waiting the required 15 minutes to check for side effects from the vaccine. 
"Well, I wasn't planning on getting the vaccine today, but my sister said where she was at and that they were free, so we came down to get it," said Parrish, whose husband, Matt, also was vaccinated. 
Parrish said she was on the fence about getting vaccinated, but she wasn't scared. 
"I think it's all of us. It's new," said Vasquez, a registered nurse who is completing her master's degree in nursing.
"The information is all over the place. I think one thing in being the medical field, and I'm sure other families feel the same way, is that you have to lead by example. You have to know it's safe. You show them it's safe, and then they trust you."
Though only for a few minutes, the sister's reunion was "like old times," Vasquez said, with Parrish noting she and her four sisters keep up in a sister group chat. 
"That's what makes me emotional because I know how hard she works," Parrish said, sniffling, of Vasquez. 
Parrish and her husband were two of the about 260 who were vaccinated during the vaccine clinic, held on the first floor of the Nils Nelson Bioscience building, Wednesday.
The clinic also was held Tuesday and 300 vaccines were administered, and doses also will be doled out Thursday, Monday, Tuesday and Wednesday, April 21. 
The clinic, in partnership with the Indiana State Department of Health, was pulled together in a week by Julie Wiejak and Dr. Jodi Allen. 
"Jodi and I got a call from the state that said, 'We have Pfizer if you guys can do all the volunteers, all the administering of the vaccines, everything else, we can get you these doses,'" said Wiejak, senior executive assistant to the chancellor for strategic initiatives. 
Wiejak, who also co-chairs the university's safe return task force, said she and Allen are excited about the amount of vaccines that have been distributed, later noting the university has 1,170 doses. 
"We're going to keep going until we can help as many people in the PNW community and their families, and help keep people safe," Wiejak said. 
While the first day of the clinic was "a little overwhelming," Allen said the volunteer graduate students, who also are nurses, "felt like they were finally able to do something positive."
"A lot of them are bedside nurses. So they've seen the really bad parts, and now they're able to participate in the positive, people are healthy, improving parts," Allen said. "I think that was really impactful for them."
Monica Alvarez, a graduate student and registered nurse, told The Times it's awesome to administer the vaccine and get back to "some sort of normalcy."
"We're getting to be a part of history. Who lives through a pandemic? We do," Alvarez said. "I feel proud." 
Alvarez estimated by Wednesday afternoon she had administered 50 vaccines by her second day of volunteering. 
"Nursing is hard anyway, and then you throw a pandemic in and you make an already hard field almost unbearable," she said. 
Contracting the respiratory disease is "almost inevitable," as a nurse, Alvarez said, noting she, too, had COVID-19. 
"Mine was pretty rough. I couldn't breathe. It was kind of hard, little scary," Alvarez said.
"It makes me more understanding, more sympathetic towards my patients, 'I understand what you went through. I know how hard it is. I'm sorry you're going through this.'"
The vaccine clinic is open from 8 a.m. to 4 p.m. Thursday to PNW students, faculty and staff and their family members. If vaccines are available at the end of the day, there will be walk-in availability.
Beginning Thursday, a vaccine clinic also will open at the university's Westville campus. 
Gallery: COVID-19 vaccine administered at PNW's College of Nursing
PNW nursing school hosts vaccine clinic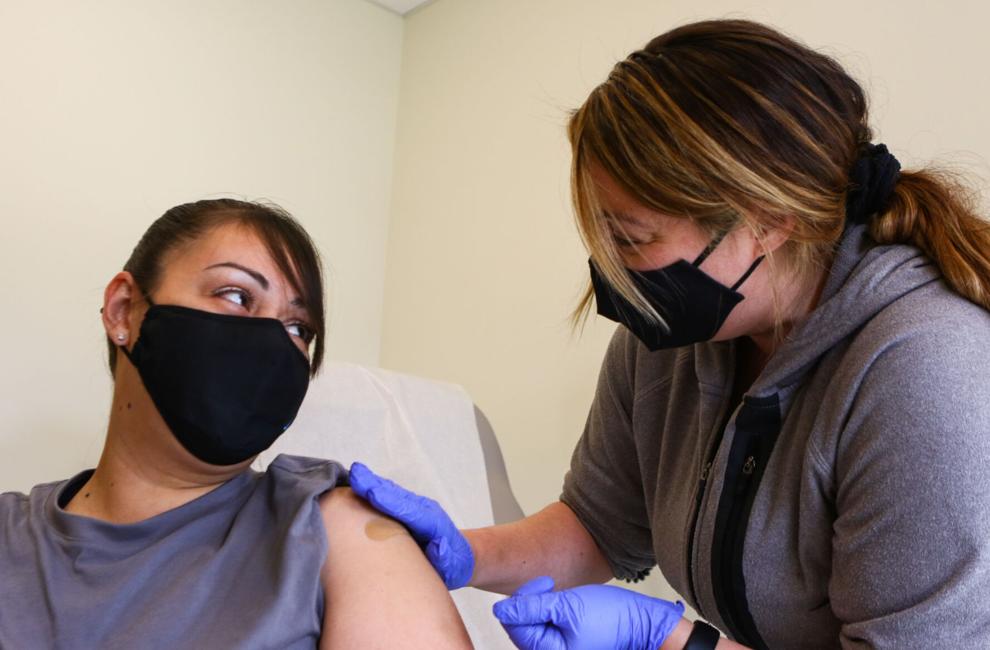 PNW nursing school hosts vaccine clinic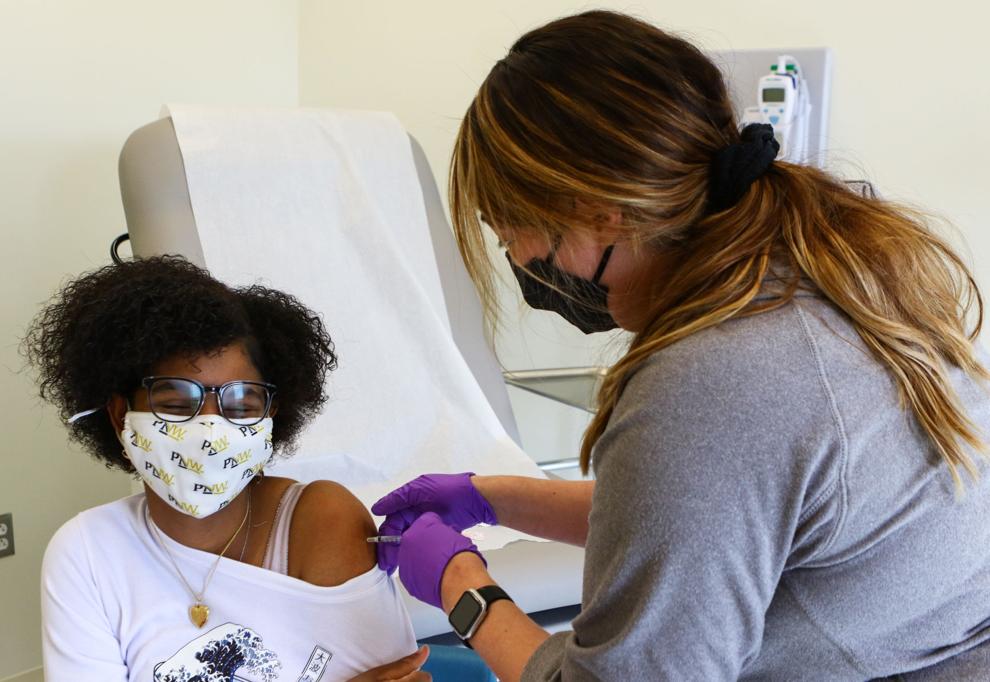 PNW nursing school hosts vaccine clinic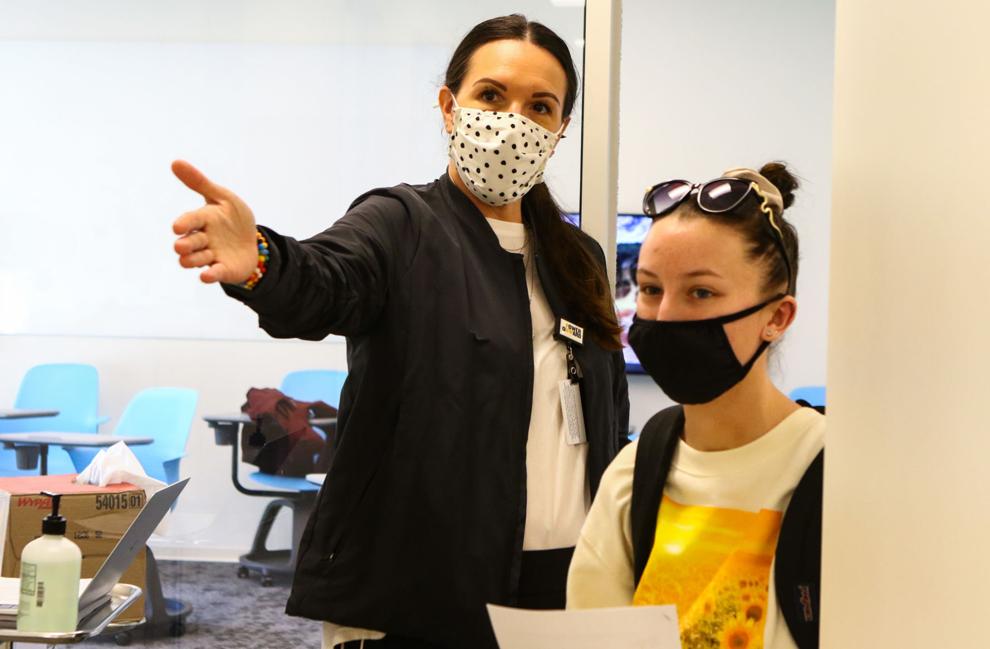 PNW nursing school hosts vaccine clinic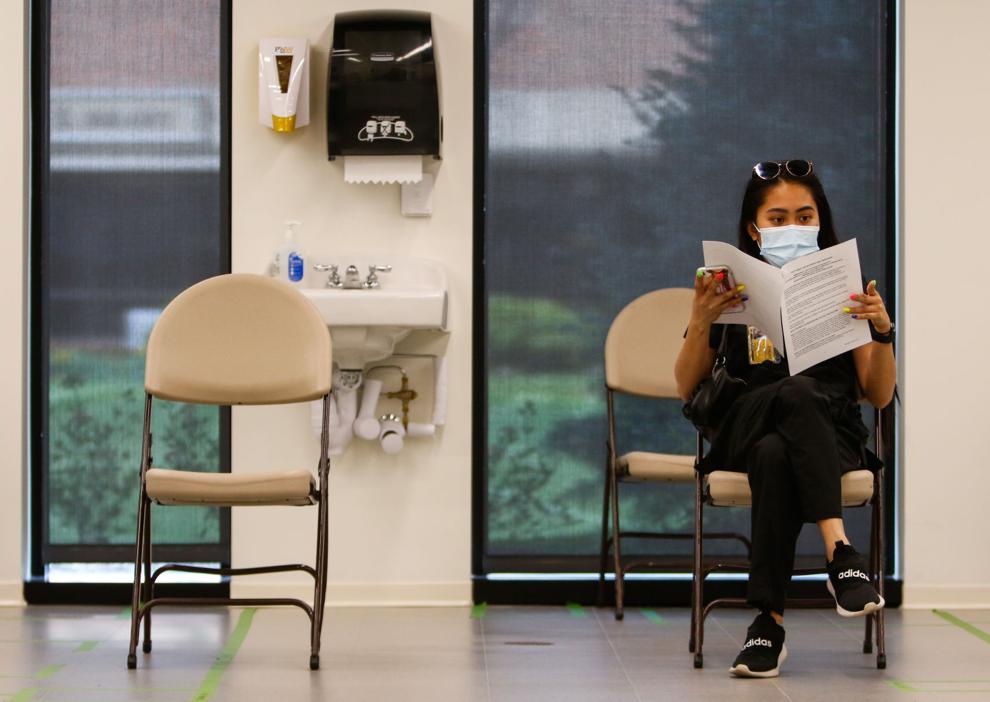 PNW nursing school hosts vaccine clinic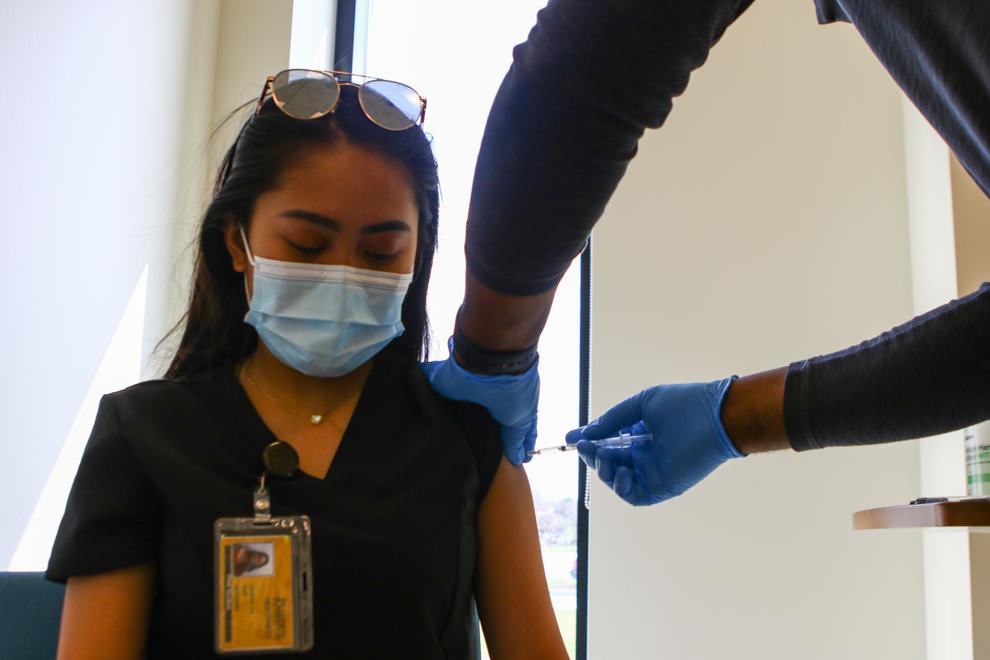 PNW nursing school hosts vaccine clinic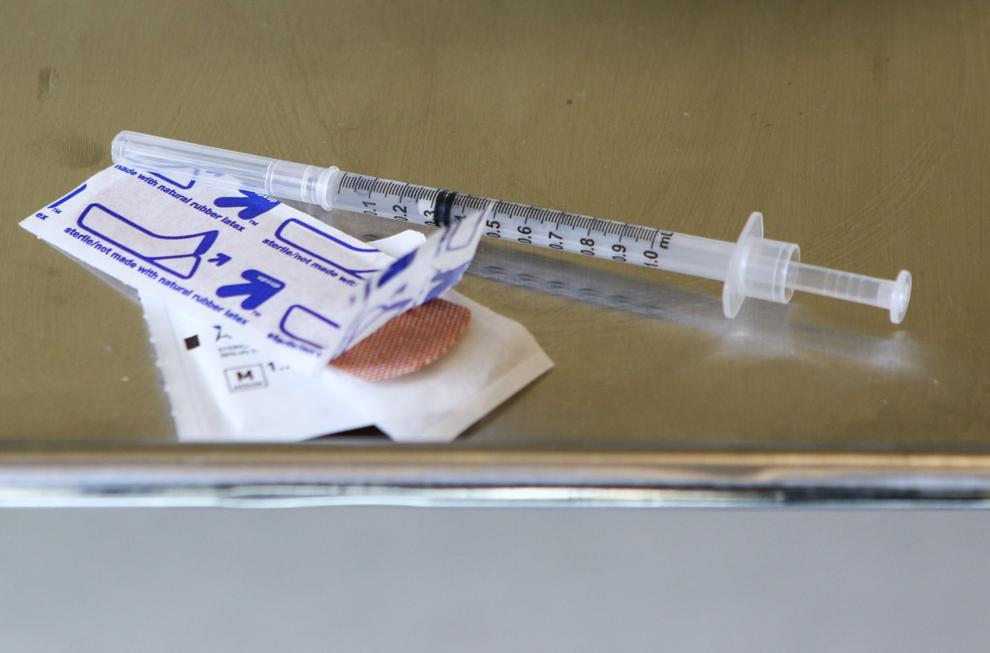 PNW nursing school hosts vaccine clinic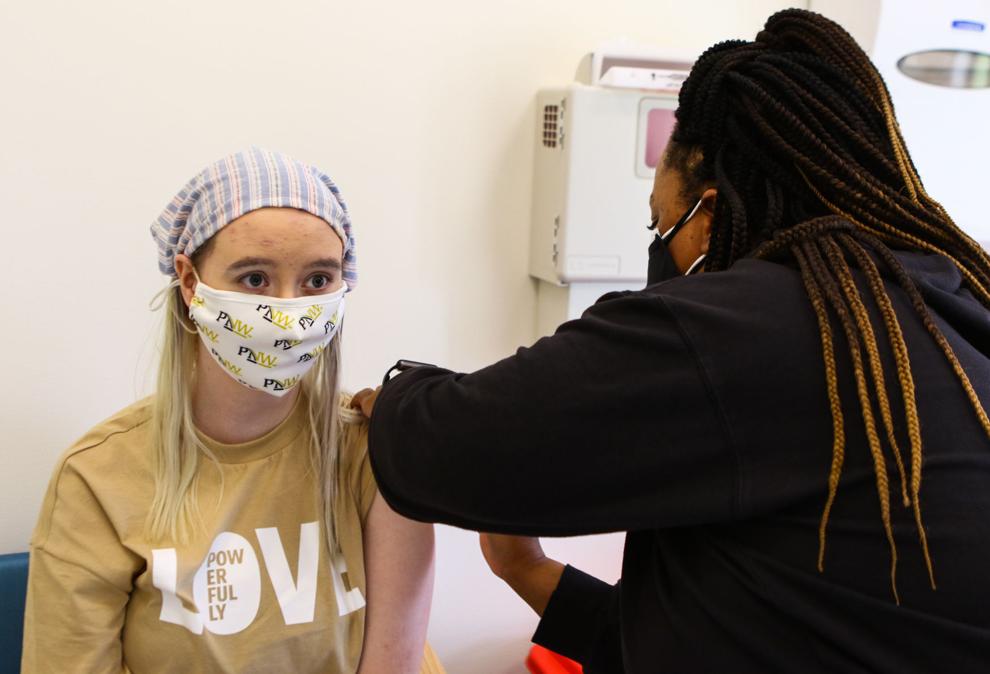 PNW nursing school hosts vaccine clinic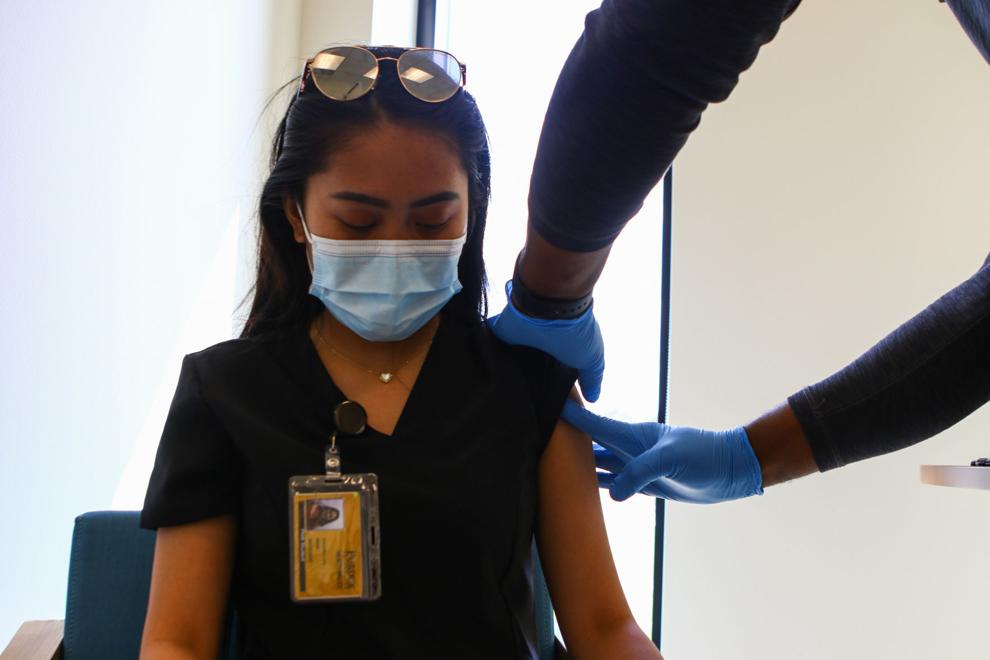 PNW nursing school hosts vaccine clinic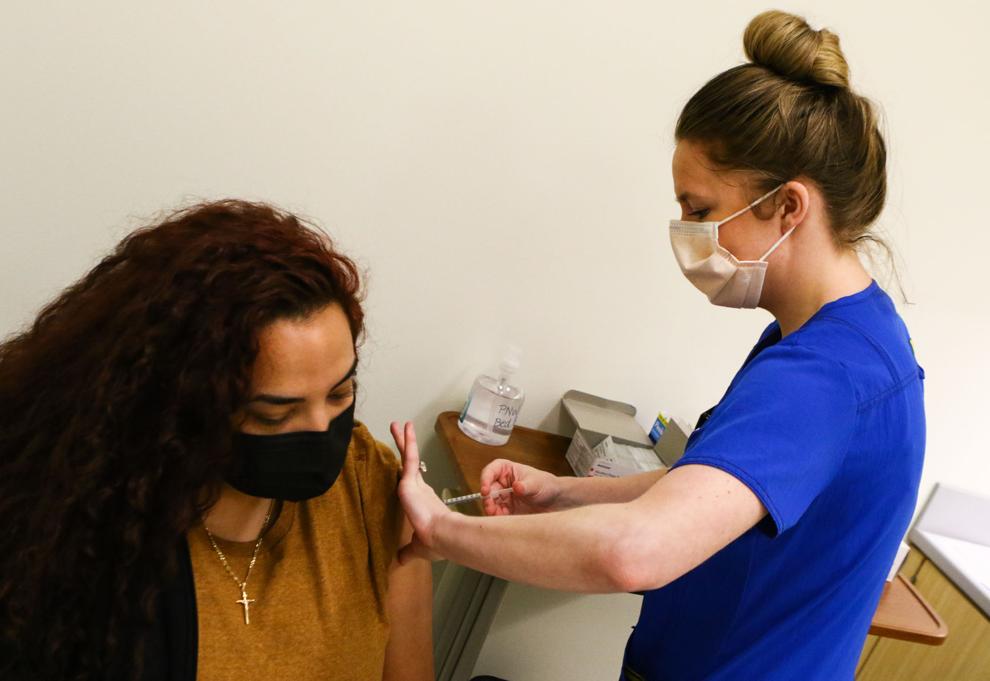 PNW nursing school hosts vaccine clinic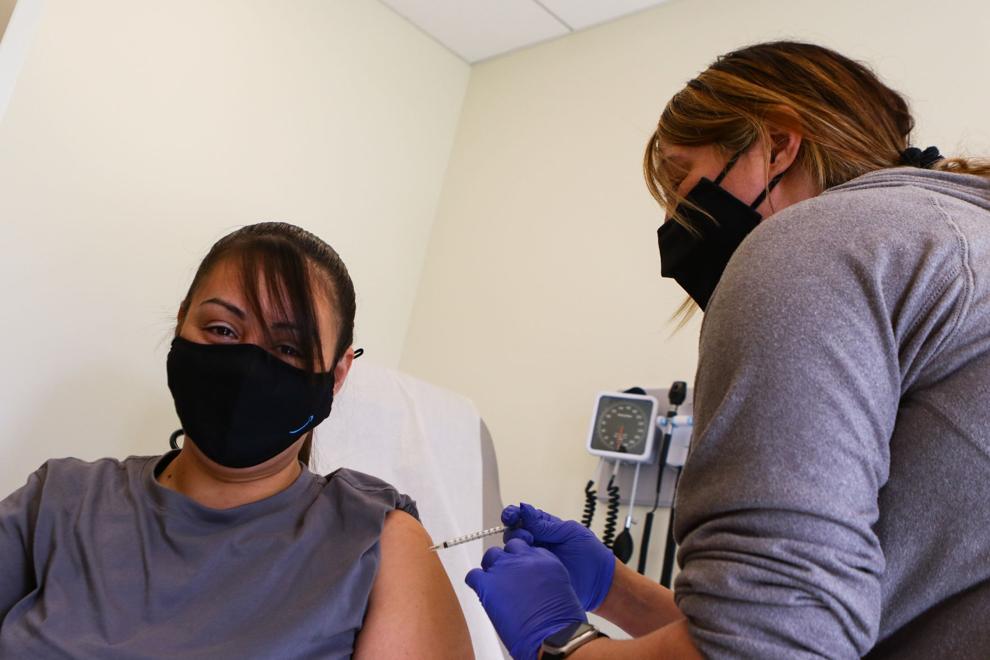 PNW nursing school hosts vaccine clinic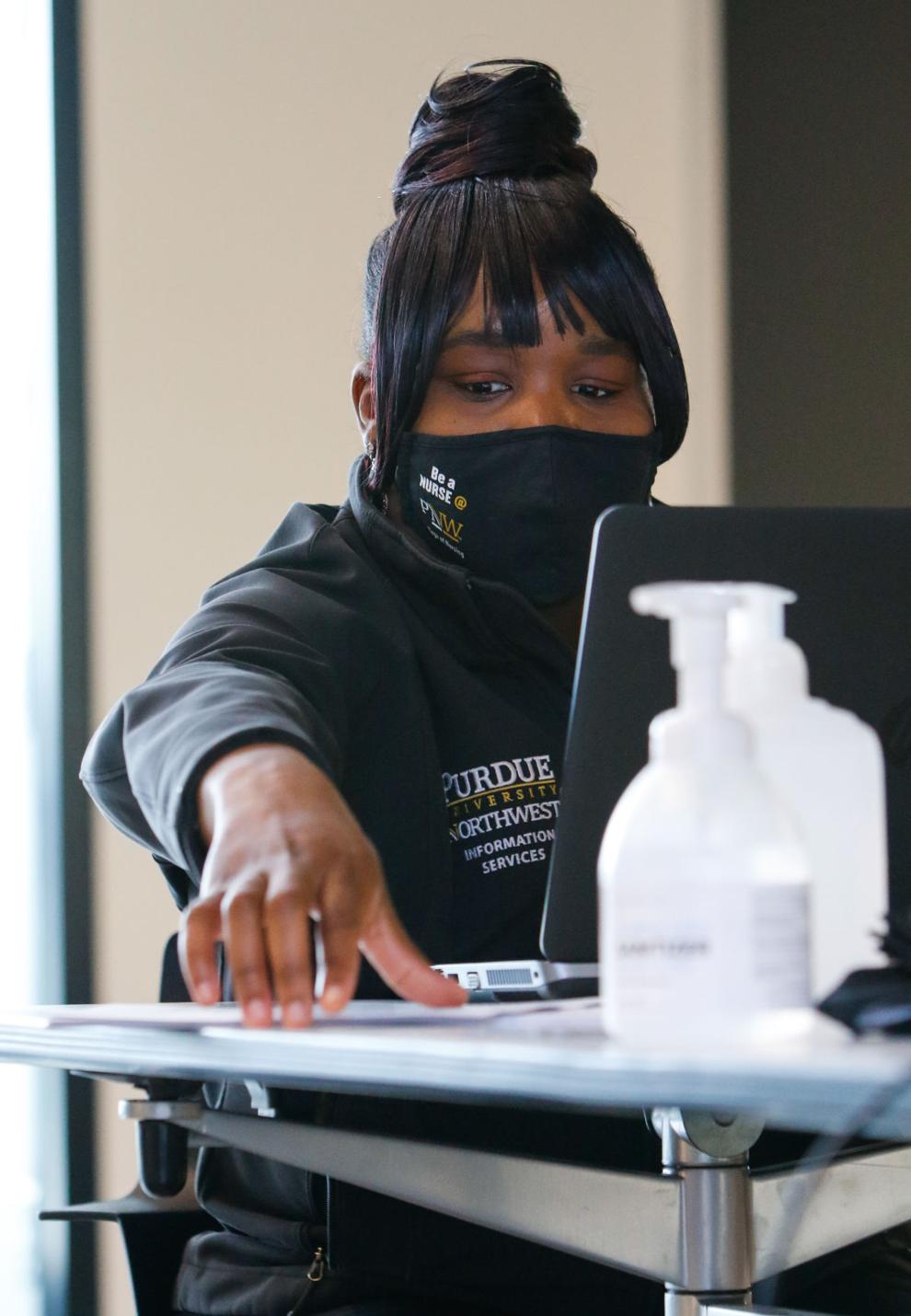 PNW nursing school hosts vaccine clinic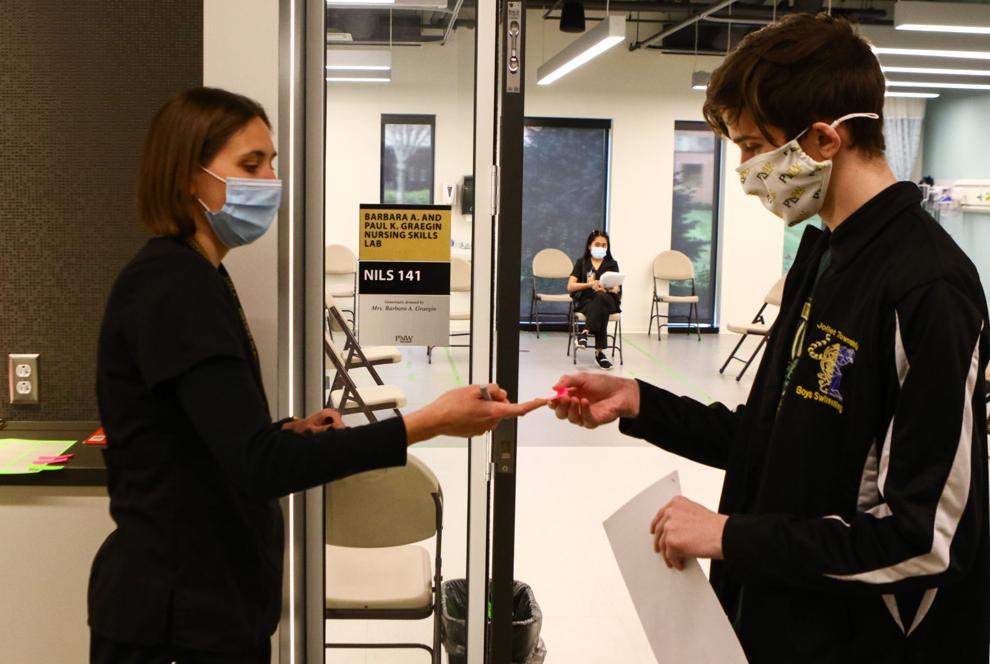 PNW nursing school hosts vaccine clinic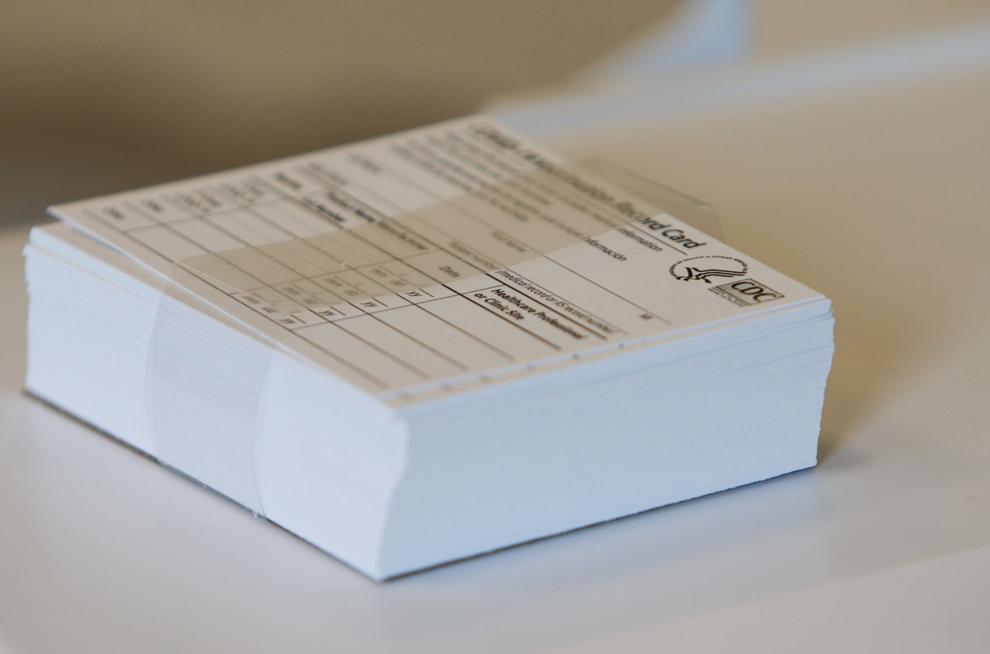 PNW nursing school hosts vaccine clinic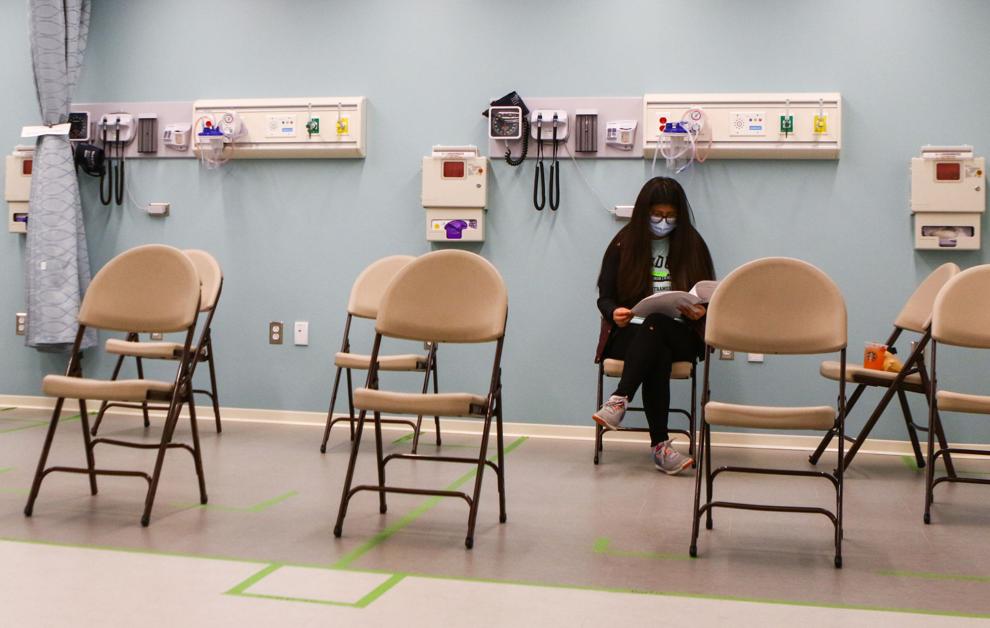 PNW nursing school hosts vaccine clinic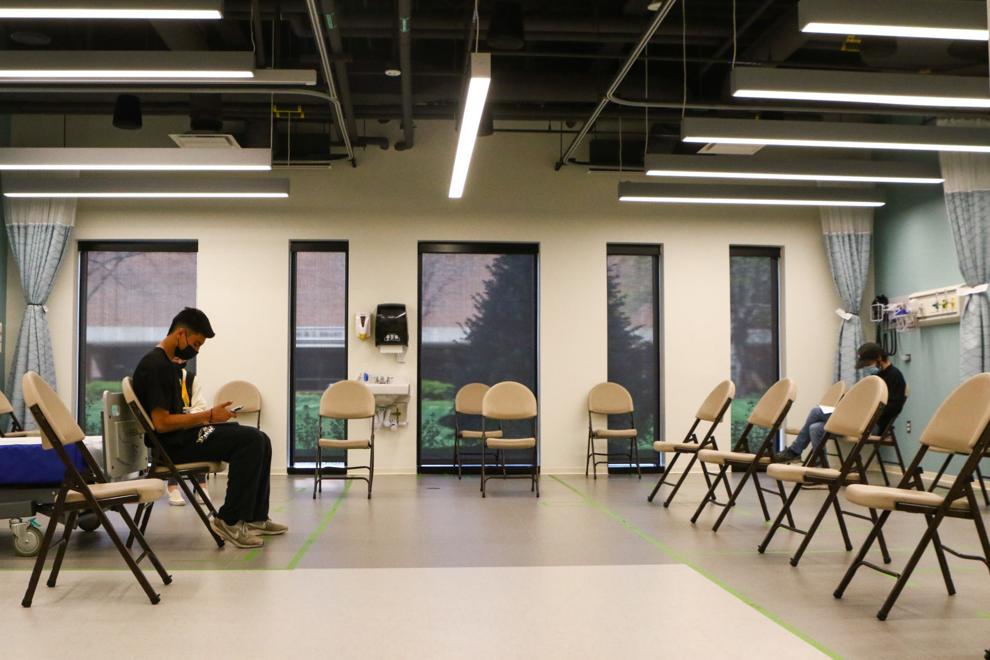 PNW nursing school hosts vaccine clinic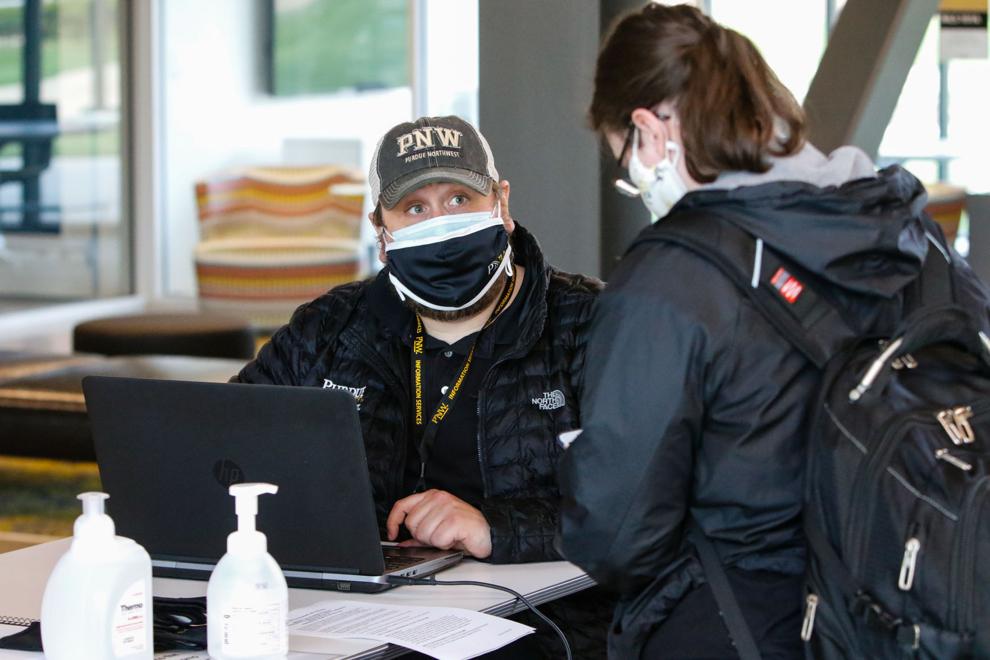 PNW nursing school hosts vaccine clinic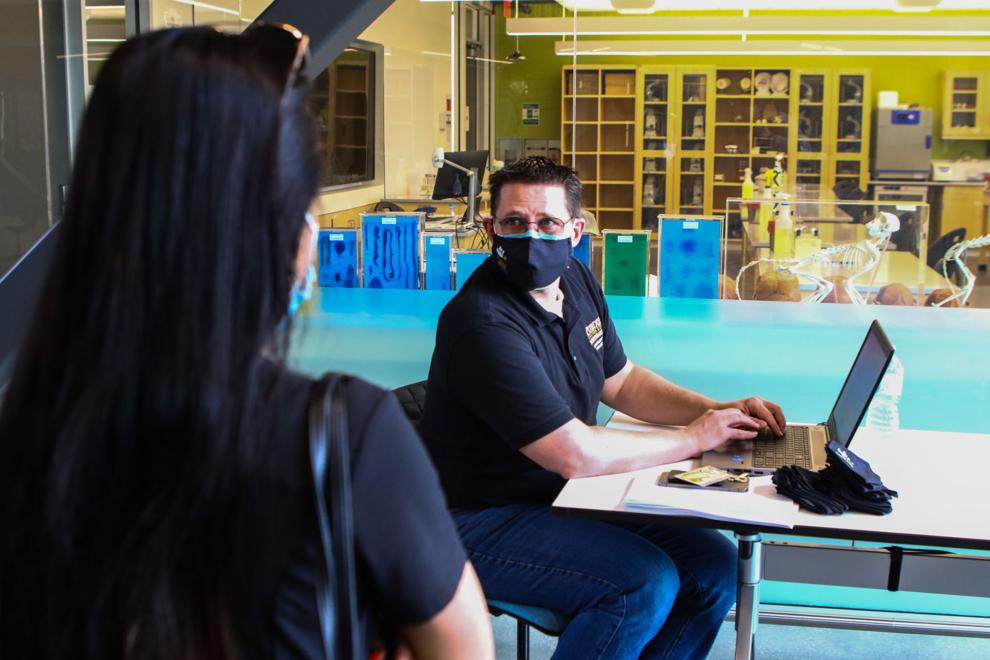 PNW nursing school hosts vaccine clinic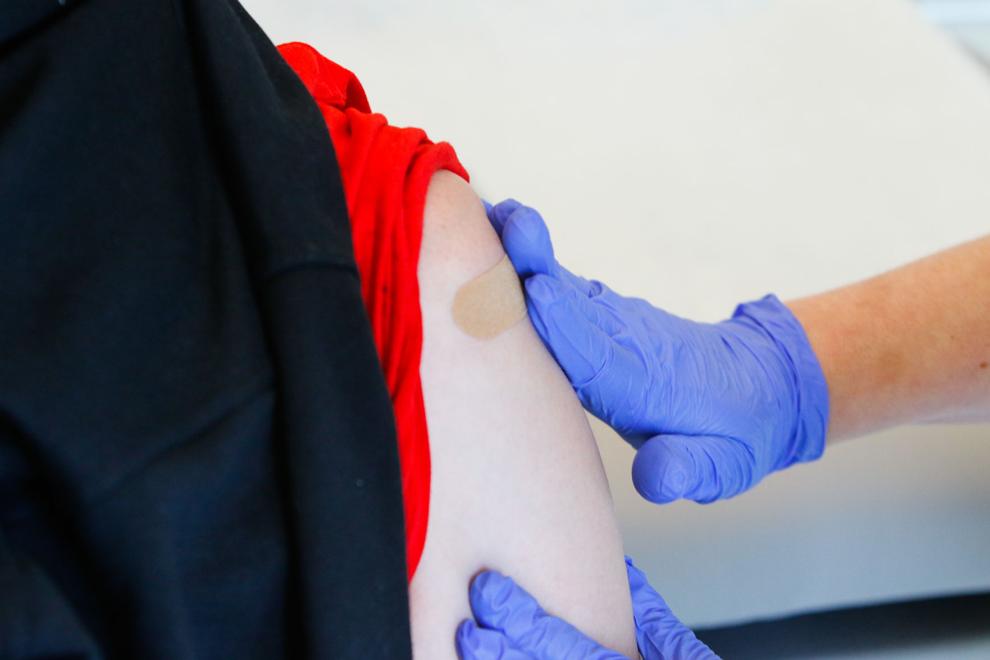 PNW nursing school hosts vaccine clinic