Days after the firing of Lake Ridge Middle School teacher's aide Aaron Saldana, the district's superintendent says she is doing everything she can to work with authorities to investigate the matter.
"This guy had access to children," Superintendent Sharon Johnson-Shirley said. "I want all of the information on this guy to come out."
Johnson-Shirley sought to dispel rumors that school administrators were not forthcoming with their knowledge of Saldana's alleged behavior with children.
Saldana was charged with possession of child pornography, voyeurism and obstruction of justice on Monday after videos were discovered in the former teacher's aide and photography club leader's home. The videos showed prepubescent boys using the restroom and shower.
Lake Ridge Schools fired the employee of eight years the day of his arrest after holding a press conference with the Lake County Sheriff's Department. Saldana pleaded not guilty to the charges on Wednesday.
Johnson-Shirley said local law enforcement searched the school on Wednesday and Thursday, and School Board President Glenn Johnson said Tuesday that Lake Ridge Schools would work to investigate any electronics used by Saldana for evidence to provide to local authorities.
Saldana had his own classroom space in the middle school, Johnson-Shirley said, where he worked with students on their photography. She said Saldana often was asked to photograph events in the district and worked closely with students across all buildings. He also was a coach and involved in after-care programs, the superintendent said.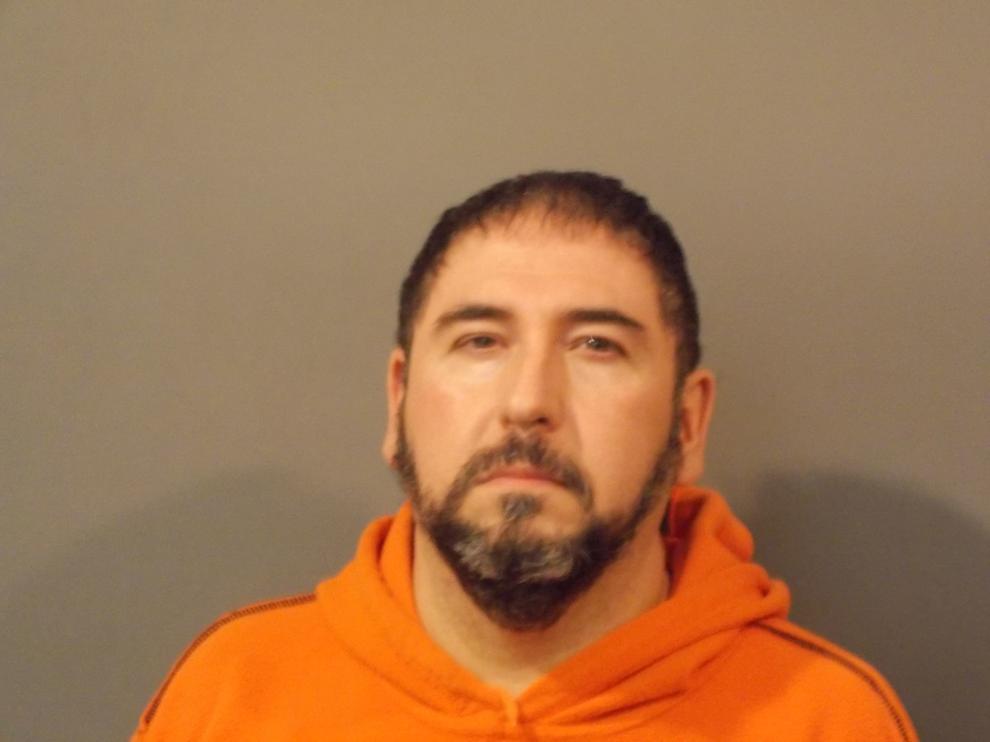 Background checks did not forewarn of Saldana's behavior, Johnson-Shirley said. He had no prior felony or misdemeanor charges in his criminal history, according to court records, and Johnson-Shirley said inappropriate relationships with students had not been brought to her attention before this week.
"We're not sweeping things under the rug," Johnson-Shirley said.
"Within 72 hours, we had robocalls, we had a press conference, we brought in counselors. We did everything we could possibly do."
Lake County court records indicate Saldana carried out these crimes between July 2016 and Dec. 12, though Lake County Prosecutor Bernard Carter said Monday those dates are based on current information, which is limited. It is possible that timeline could expand once police analyze evidence and if more victims come forward, he said.
Lake Ridge parents took to social media this week to express their frustration. The superintendent said she and other teachers in the district are equally angry and traumatized by Saldana's arrest. 
"Parents need to work with us and not against us," Johnson-Shirley said. "I agree it's a time to be angry. Children are the priority. We love our kids."
The superintendent said teachers in the district are receiving ongoing trauma sensitivity training and that a national expert happened to be in Lake Ridge Schools last week for that purpose.
Now, she said, additional support from Fair Haven, a Highland-based rape crisis center, will remain on hand for student counseling in addition to the school's regular services offered by Crown Counseling.
"When you know you're going to do wrong, you work very hard to conceal what you're going to do," she said. "We all need to step up and report, just step up and say this is what I saw."
Anyone with information can contact the Lake County Sheriff's Department at 219-755-3346.