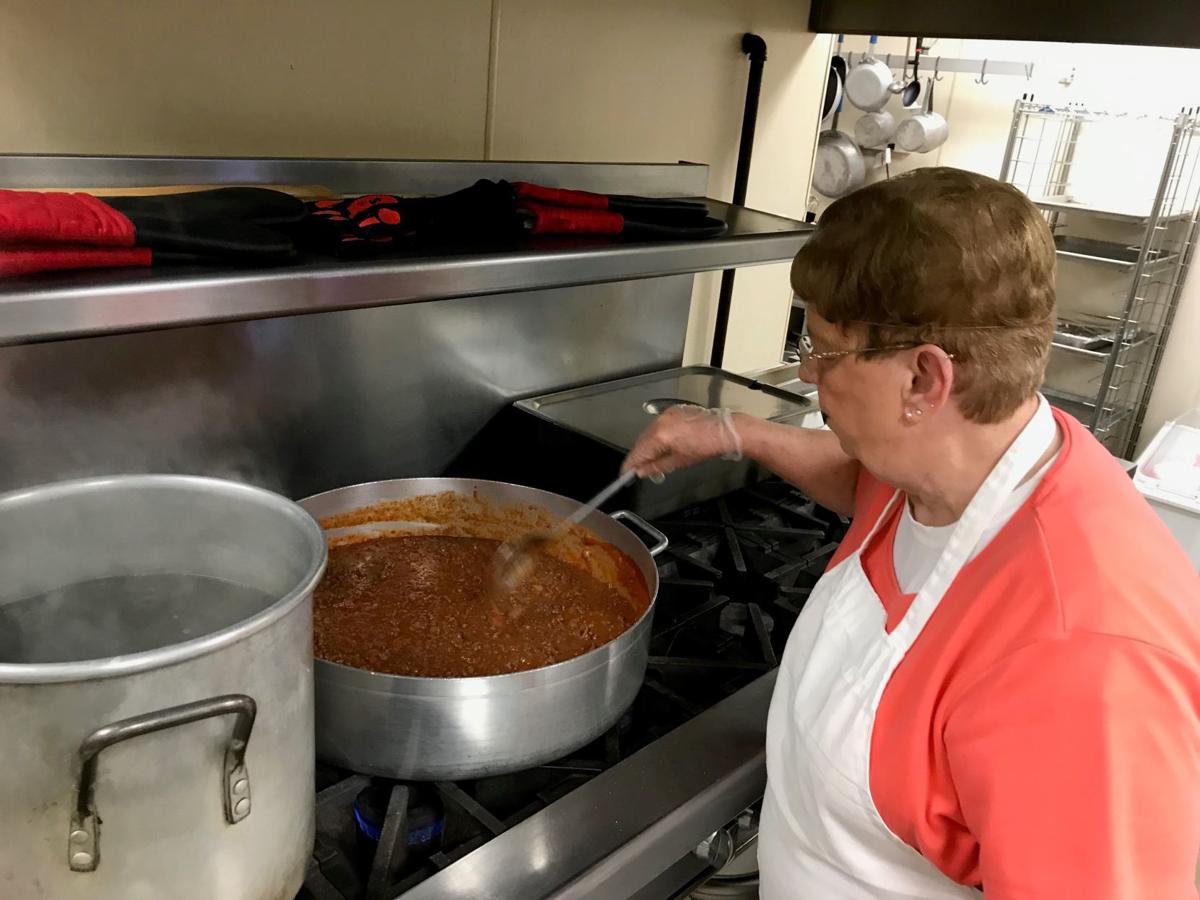 PORTAGE — Each weekday some 80 seniors gather in the community room of the Bonner Senior Center to enjoy a nutritious, home-style lunch.
For some, said the center's assistant director and nutrition site manager Lisa Leach, it may be the only hot, nutritionally-balanced meal they have while sharing conversation with others.
Bonner Senior Center, a service of the Portage Township Trustee's office, has been a vendor of the Northwest Indiana Community Action's nutrition site program since 2012. NWICA funds some 20 nutrition sites in a six-county area, providing funding and guidelines for the program.
Leach said about 80 seniors have lunch each day, with more than 500 people registered for the program and the number is growing by about 17 people each month.
The Bonner site, Leach said, is the largest nutrition site funded through a state grant administered by NWICA, in both meals served and members.
Lunches are offered to seniors age 60 and older for a donation of $2. Bonner members under 60 years of age can also enjoy lunch by volunteering to assist with the program. Those wanting to take part in the lunch program are asked to complete NWICA paperwork and sign-in for the service each morning.
"We are very proud of the nutrition program and are happy to be able to provide our seniors with a healthy, cost-effective, nourishing lunch," said Portage Township Trustee Brendan Clancy.
"We continuously strive to improve our services and programing and I am personally grateful to my leadership team for always working hard to improve the quality of life for all our seniors," Clancy said.
Leach said when the center became the nutrition site vendor, she and others spoke with seniors, asking them what they liked and didn't like about the lunch program. Over time, the menu was revised to eliminate things with a higher sodium content to pay closer attention to the nutritional needs of seniors.
Leach and cooks Erin Moore and Ricky Dawson arrive early each day to begin cooking the midday meal, comprised of an entrée, vegetable, fruit, dessert and milk. Menus are prepared in advance and reviewed with NWICA to assure they meet nutritional guidelines.
Volunteers, coordinated by the center's Be Thankful Club, work to sign in those partaking in lunch each day as well as manning the serving line, carrying trays and making coffee. Between January and September of this year, those volunteers logged more than 2,800 hours of service.
Leach said the staff also offers nutrition education information to members.
The increased demand for the service prompted an addition to the kitchen area in 2015, funded through a bond by the township. The addition expanded the cold storage area of the kitchen, said Leach.
The Bonner Senior Center is open to Portage Township residents age 55 and over for an annual donation of $10. Non residents may also join for an annual membership fee of $20.
In addition to serving lunch each day at 11:30 a.m. (11:15 a.m. on Fridays), the center offers a variety of activities including bingo, bunco, fitness classes, music, massages, dance, pinochle, crafts and trips. The center also provides transportation service to and from the center as well as for medical appointments and shopping.
Be the first to know
Get local news delivered to your inbox!