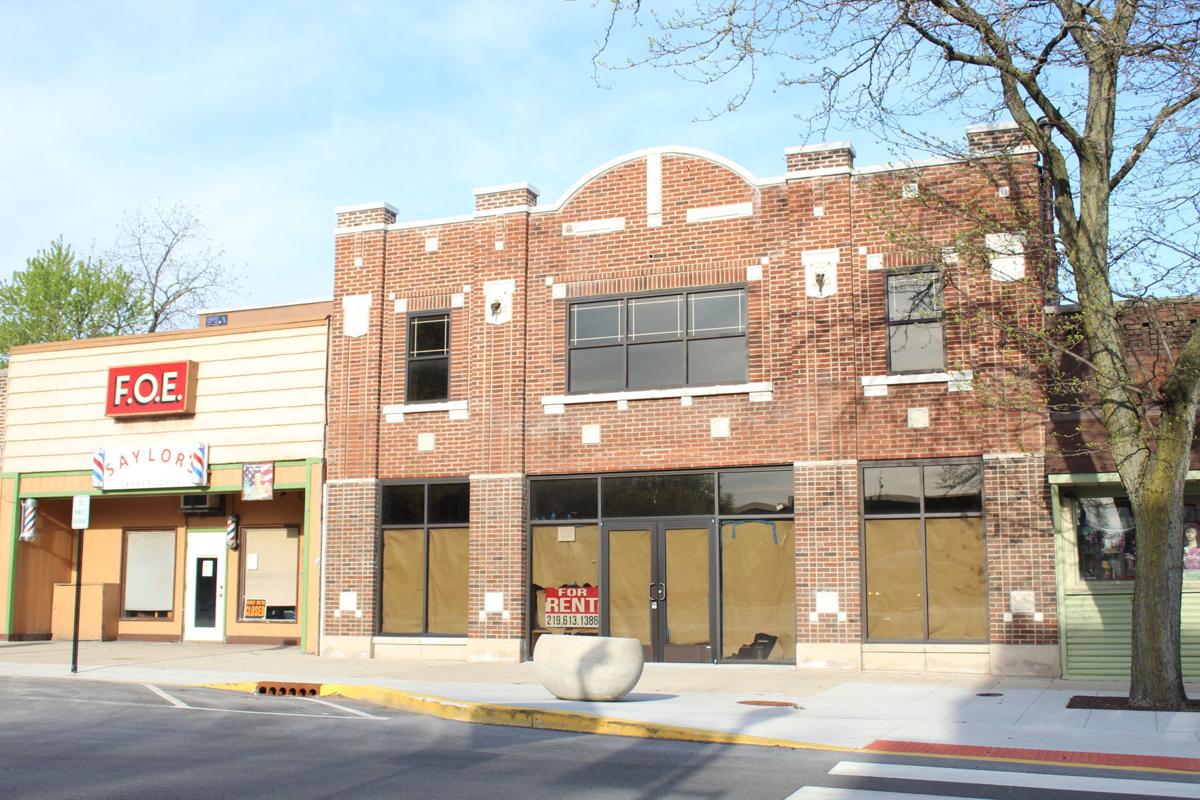 CROWN POINT — TSA Properties, LLC, is looking for a new tenant to occupy the former Crown Theatre building along North Court Street. 
Alex Kutanovski, attorney for TSA Properties LLC, which owns the building, told The Times a "for rent" sign went up at the building last week. 
Kutanovski said TSA is looking for someone to lease the space, adding opening and operating the theater would be "preferable."
"I guess if somebody comes up with a different idea and the lease terms are right, I don't know that they would turn it down, but I think that that (a theater) would be a preferable option," said Kutanovski, who is also the assistant city attorney for Crown Point. 
At this time, Kutanovski said he hasn't heard anything from TSA about potential tenants. 
This comes after the space was left hanging in the balance in March after former Crown Theatre Project Manager Brad Strom came to an agreement with TSA to end his lease early. 
At the time, Kutanovksi said the building was "just hanging out" while TSA weighed its options. 
Strom began renovations at the historic theater in May 2018, with the intention of opening a live entertainment venue to fill a void after the Star Plaza Theatre closed. 
Originally, Strom's lease agreement with TSA Properties was set to expire April 30, 2021. 
The "typical commercial lease" was amended once in fall 2019. The amendment came at the request of Strom, Kutanovski said, and added Jorge Gutierrez II to the agreement. 
"What TSA's understanding was is that these guys were going to go in there and open up what was basically almost a functioning theater," Kutanovski said previously. 
Delayed opening 
The theater was originally intended to reopen its doors to the public on July 20, 2019. However, Strom announced in a news release on July 11 — nine days prior to opening — that construction and repairs were ongoing. 
"We are so excited about the new era of Crown Theatre and sharing it with the community and concert-goers," Strom then said in a news release. "This beautiful, historic, more than 100-year-old building needs a little extra time so we can complete some structural improvement."
After the grand opening was delayed, patrons began asking for refunds as construction continued to hamper the live entertainment venue's opening date. 
Strom has ignored various requests for comment since late 2019 from The Times about Crown Theatre.  When The Times spoke to Strom in January, he said the theater had dealt with all requested refunds. 
However, patrons are still waiting for refunds they requested months ago.
Various patrons have since filed complaints with the Indiana attorney general's office against the theater for a failure to refund. A majority of those complaints have been referred to the consumer litigation section of the attorney general's office for further review.