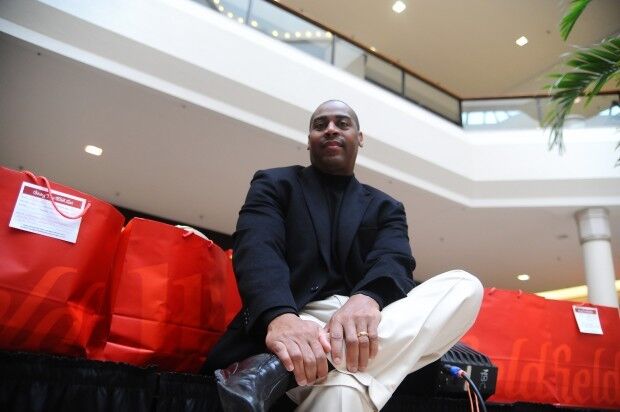 MERRILLVILLE — Bruce D. Hillman is being remembered for a life of protecting Northwest Indiana children and families in need.
Hillman, 63, of Merrillville, a former director of Lake County Child Services and CEO of Campagna Academy, died this week after a short illness.
Sharron Hillman, his wife, said his family will hold a celebration of his life 2 p.m. Sept. 19 at Smith Bizzell and Warner Funeral Home, 4209 Grant St., Gary.
It follows a wake for him 1 p.m. Sept. 18 at the Speedway United Methodist Church in Indianapolis, where Hillman was born and raised.
"The thread running through his life is that he really cared for giving children and women a chance for success," Sharron Hillman said. 
She said Bruce Hillman was an army veteran who received a bachelor's degree at Lakeland University in Milwaukee, Wisconsin, and a master's degree at Troy University in Troy, Alabama.
He receive a doctorate in public policy and administration at Walden University in Minneapolis, Minnesota, where his dissertation detailed the problems foster children have in graduating from high school.
He started work in 1996 with the Indiana Department of Child Services as director of the state's second largest regional office — in Gary — administering the staff of about 600 investigating cases of child abuse and neglect.
In a speech he gave two decades ago, he lamented the deaths of child abuse victims.
"Wasn't there someone, somewhere, sometime who knew something was terribly wrong? We have to watch, listen and be involved," he said, adding his child care workers made a daily difference in families' lives.
He served there until 2005 when he became the CEO for Schererville's Campagna Academy, also known as Hoosier Boys Town.
There he administered a program where children who are wards of the state receive educational and residential services.
He noted in a 2006 Times story, "We have a high rate of at-risk students who have been suspended or expelled. A number of students are residents on campus who have been (ordered) here by the juvenile court."
He served there until 2011 when he became a project officer for the U.S. Department of Labor in Chicago and later was a grants management specialist for the U.S. Department of Justice.
He had risen to acting director of nutritional assistance programs for the U.S. Department of Agriculture at the time of his death.
Sharron Hillman said she first met him through a common friend in 1994.
"It started as a telephone romance," she said. "He was so outgoing and loving and cared so deeply for children." They married in 1995.
He is survived by his wife, a daughter, Michela, and son, Triston.