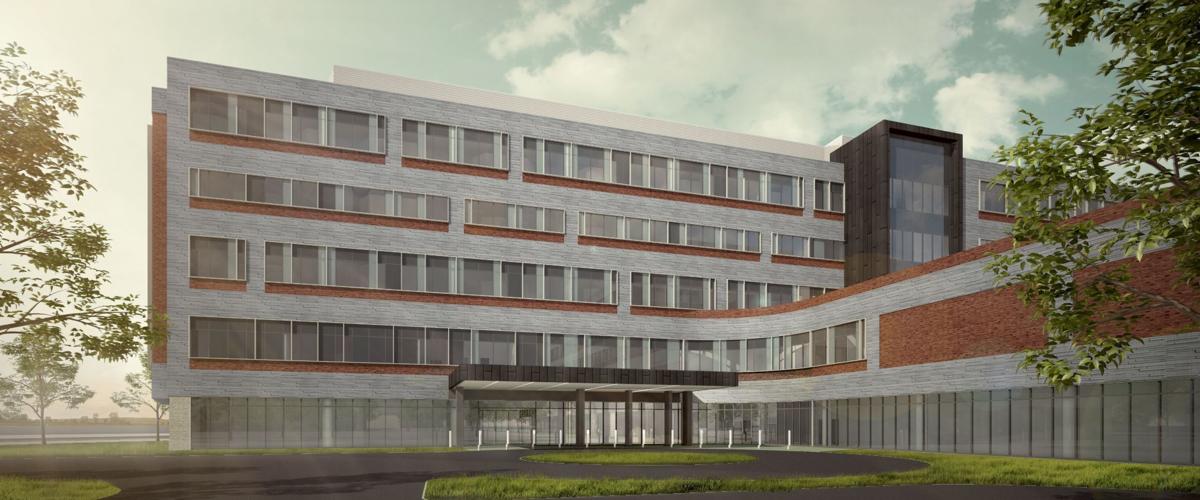 CROWN POINT — The city is gearing up to break ground on one of the single largest capital projects to rise in Crown Point.
At 3 p.m. Thursday, city officials and Franciscan Health administrators will break ground on the $200 million Franciscan Health Crown Point hospital at the southeast corner of Interstate 65 and U.S. 231.
Official plan to gather behind the Franciscan Health Franciscan Point building at 12800 Mississippi Parkway, socially distanced and observing mask recommendations for the ceremony, which also will be streamed via Facebook Live.
The new hospital, which is scheduled to open in late 2023, will be a "state-of-the-art regional medical center" and will offer the latest healthcare technology to residents throughout south Lake County and Porter, Newton and Jasper counties, Franciscan Health said in a press release.
The 150-acre site for the new hospital already includes a Franciscan Health Franciscan Point and a University of St. Francis facility, both of which will be expanded.
While the project is still in its earlier phases, the Crown Point Plan Commission has approved the first phase of work for the new Franciscan Health hospital, which includes service infrastructure for the development, a ring road and a drainage system for the site.
The first phase of the project also includes some landscaping for the pond in the southwest corner of the site, according to a previous Times report. A gravel walking path around the pond also is being considered for the project.
Although a building elevation has yet to be released for the project, the hospital will be modeled after Franciscan Health hospital in Michigan City, which opened along Interstate 94 in 2019.