ST. JOHN — One by one, vehicles began filling the parking lot at the shuttered Kmart along U.S. 41 on Wednesday.
Streamers, balloons and colorful signs were taped to doors or held up by hands sticking out of windows or sunroofs: "We love you Aaron," "Slam dunk this cancer," "We are praying for you," and "#Aaron Strong," a few read. 
Five minutes away at home, the Huismans began to get ready for a surprise, but they didn't expect what came next. 
Led by St. John police, dozens of vehicles drove by the Huisman home in the Weston Ridge subdivision honking, waving and leaving presents for 13-year-old Aaron, who returned home Sunday evening after his first round of chemotherapy. A week ago, Aaron was diagnosed with a brain tumor. 
"This is amazing," Ronda Huisman, Aaron's mom, said as the vehicles passed by. Then, she starts to tear up.
The last month has been overwhelming, she later said. In March, Aaron was having trouble with his hearing and vision. 
A visit to the eye doctor concluded Aaron's eyes might be strained due to an increase in screen time because of e-learning. A trip to urgent care determined his ringing ears may be the side effect of an ear infection. 
However, Aaron's hearing and vision kept getting worse, Ronda said. So, on April 13, Ronda, her husband, Matt, and Aaron visited Comer Children's Hospital in Chicago. 
"My mom gut was like, 'Let's go get this looked at,'" Ronda said.
The family knew something was wrong that Monday, but wouldn't find out Aaron's diagnosis until Tuesday: He has a cancerous brain mass known as germinoma. 
Aaron started chemotherapy Friday, returning home Sunday evening. He will visit Comer's again three more times for chemotherapy, and his next treatment begins May 6. 
"He's been doing OK. (There's) some side effects, obviously. Some vomiting, tiredness, but we're hopeful that all this is ... to get rid of the tumor. As hard as it is, we know that it's going to heal him — that and prayer," Ronda said. 
'It means the world to us'
The kindness and generosity of people, including Wednesday's parade of cars, prayers and a flourishing meal train, has overwhelmed the Huismans, Ronda said. 
"It just means the world to us and just the kindness given to us it's just been so overwhelming and not expected at all," Ronda said. "(We're) just thankful for the support we have."
Aaron, who plays basketball and baseball, is a seventh-grader at Crown Point Christian School, and is the "sweetest, most respectful kid you could meet," his aunt Joyce Buikema said. 
So when Buikema found out about Aaron's diagnosis, she, along with his sixth-grade teacher, Jenny Kuiken, began planning the car prayer parade. 
"It was kind of me and his school working together, thinking of what we could do in this kind of a situation where all the kids want to see him, but they can't," Buikema said. 
The car prayer parade was born, and families from Crown Point Christian were asked to help uplift Aaron and his family, Kuiken said. 
"Their family is a very serving family. They have helped out many families," Kuiken said. "This is a little way for us to just show our support to them." 
For Aaron, who often waved to the passersby with both hands, the experience was "amazing." 
"I wasn't expecting this," he said. "I'm just in shock. I don't know what else to say — thank you to everyone who participated." 
Gallery: Friends, family welcome home St. John teen diagnosed with brain tumor
Friends, family welcome home St. John teen diagnosed with brain tumor

Friends, family welcome home St. John teen diagnosed with brain tumor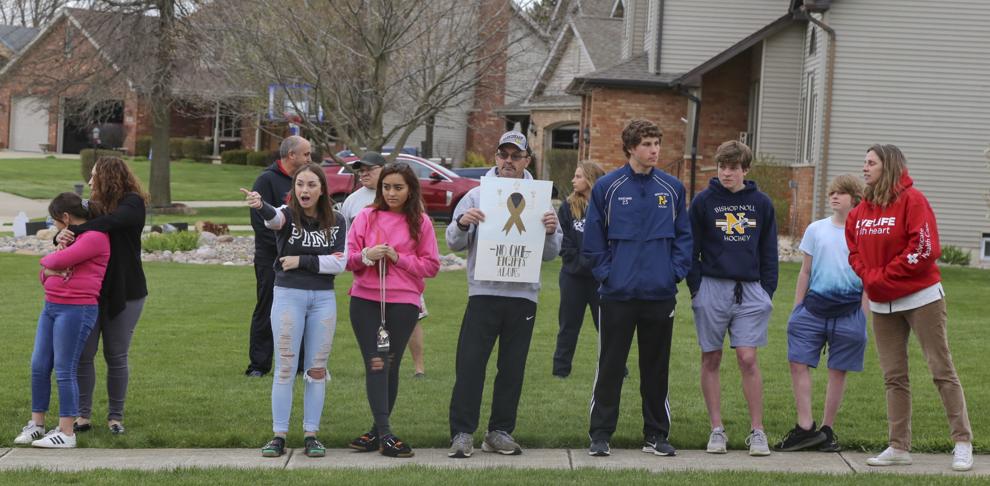 Friends, family welcome home St. John teen diagnosed with brain tumor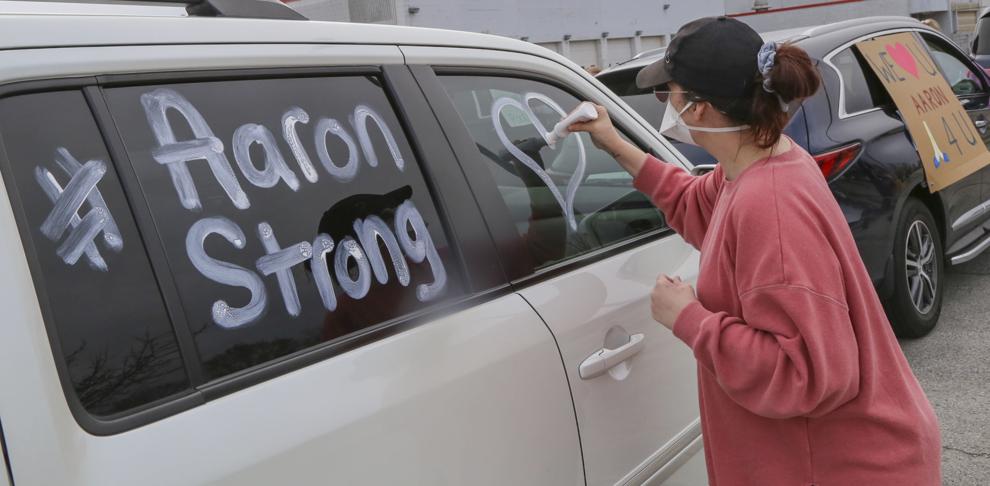 Friends, family welcome home St. John teen diagnosed with brain tumor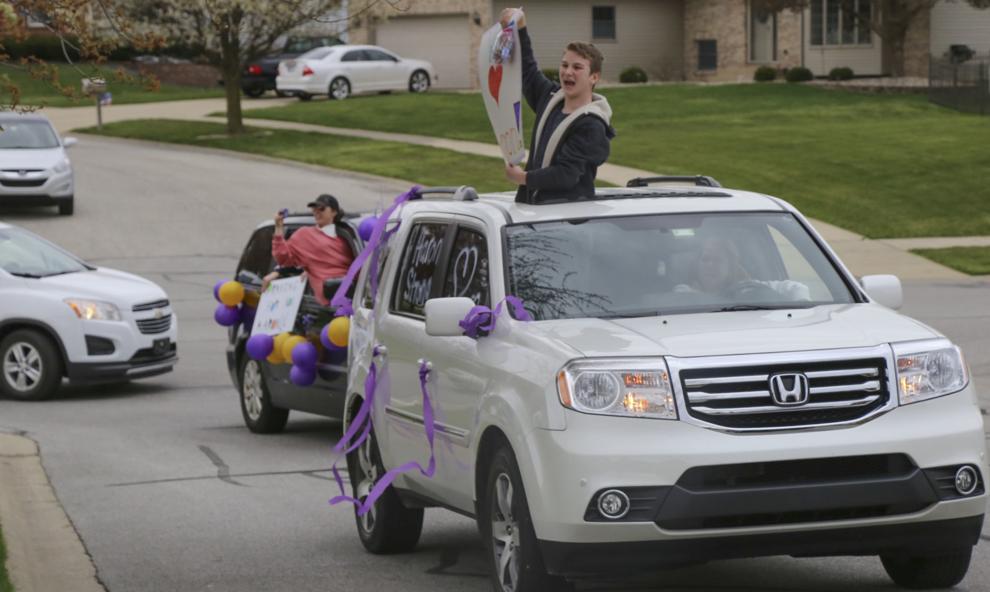 Friends, family welcome home St. John teen diagnosed with brain tumor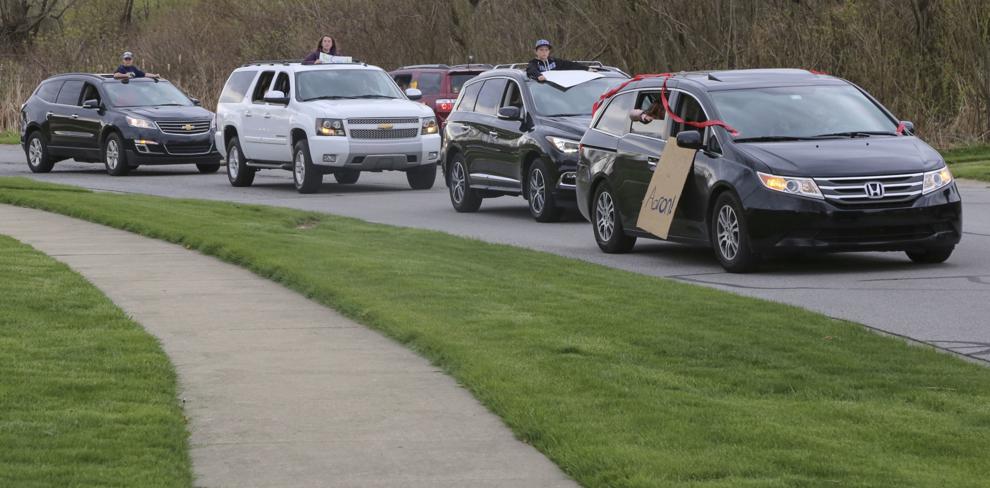 Friends, family welcome home St. John teen diagnosed with brain tumor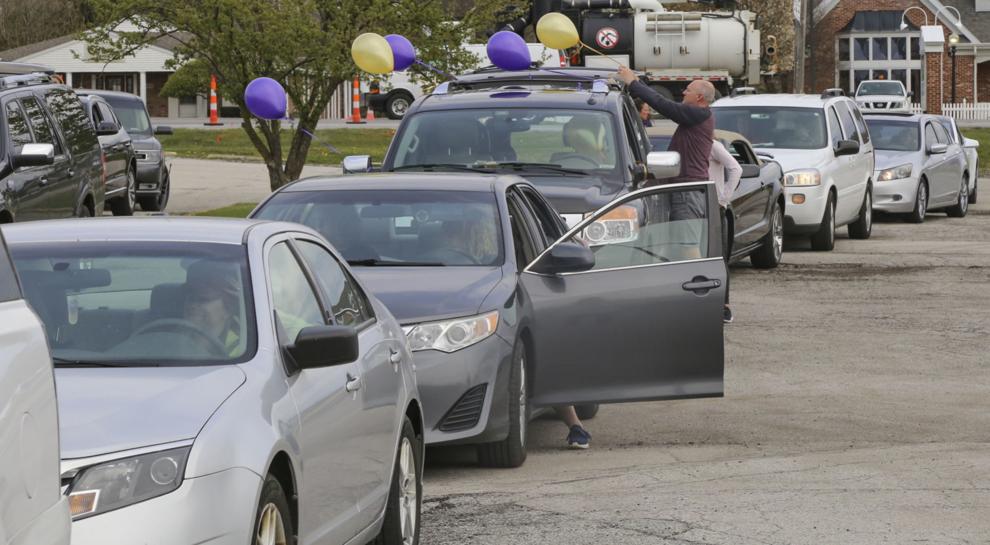 Friends, family welcome home St. John teen diagnosed with brain tumor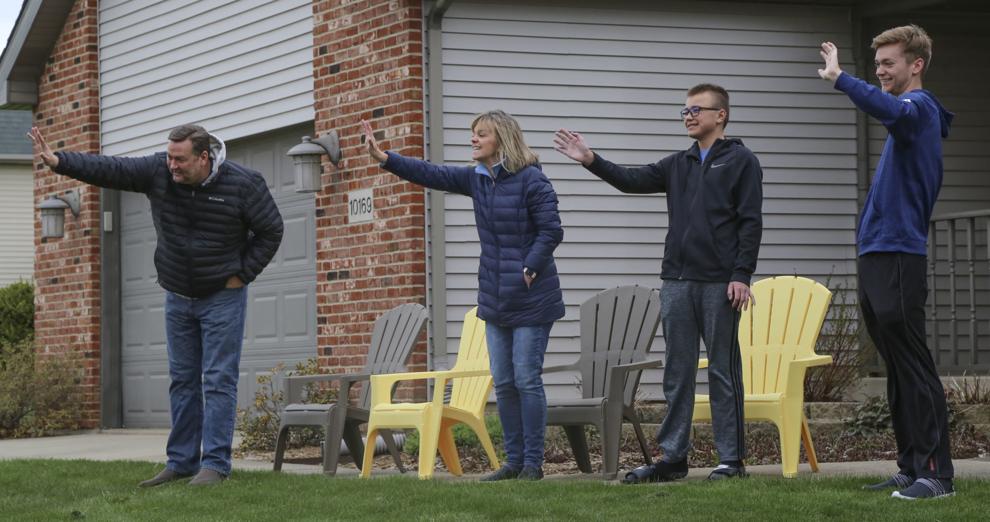 Gallery